Since human resource development is critical to the country's sustainable development, PTT sees the importance of fostering the young generation, thus providing them with opportunities to access quality education and lifelong learning. PTT's efforts range from developing infrastructure, providing learning opportunities, and enhancing skills and creativity—all essential foundations for life in the 21st century.
Vidyasirimedhi Institute of Science and Technology and Kamnoetvidya Science Academy Project in Rayong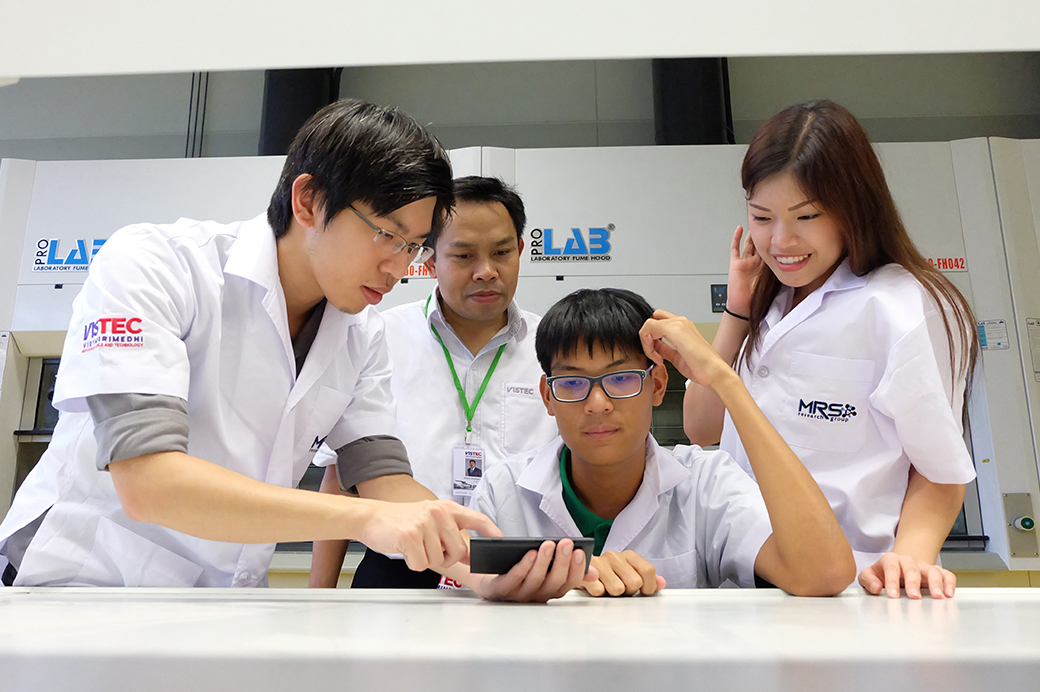 PTT Group is determined to establish an educational institute that focuses on science and technology to groom young scientists and researchers. As an ultimate goal, PTT deems to take part in sustainably raising national competitiveness. Therefore, two educational institutes were set up, one at the higher education level and the other secondary school level, both of which launched their operations in 2015. Her Royal Highness Princess Maha Chakri Sirindhorn, who graciously bestowed the name 'Vidyasirimedhi Institute of Science and Technology' and 'Kamnoetvidya Science Academy', presided over the inauguration of both.
Vidyasirimedhi Institute of Science and Technology (VISTEC),
meaning 'an institute of science scholars', offers doctorate and master's degree curricula concentrating on science and technological research. Courses offered here involve science, engineering, and technology. At the institute, an avant garde science and technological research center has been established to enhance research capability and provide research funds for the institute. The research center also drives academic work, research work, and innovation while fostering research cooperation with other academic institutes, the business sector, the industrial sector, and other science and technological research centers. VISTEC aspires to be included among the top 50 global universities by 2035.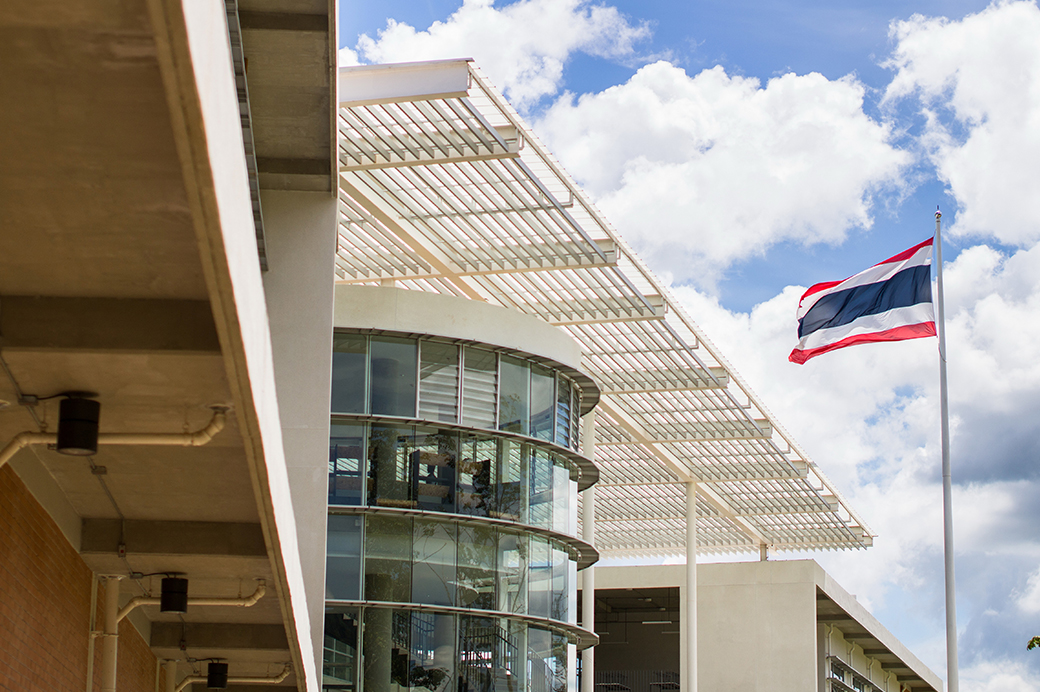 Kamnoetvidya Science Academy,
meaning 'source of knowledge', is an upper secondary school for young talents in mathematics and science. The school aims to raise capable students to their utmost potential, making them future researchers, inventors, and innovators for the country. These students will also be able to compete and work in harmony with others internationally. Graduates from KVIS will be able to accrue knowledge, invent, and develop innovations for Thailand.
Get to know more about VISTEC and KVIS at
https://www.vistec.ac.th/
https://www.kvis.ac.th/
Model School for the 21st Century by PTT Group
Recognizing which skills and traits are required for living in the 21st century, aims to develop a model school or a model classroom. The prime objective is to 'develop teachers' with a focus on a new learning process fit for dealing with changes in the modern world through a holistic approach, under which STEM, PBL (problem-based learning) and PLC (professional learning community) are tools.
The project has now been expanded to other schools in the network to get the young generation prepared.
Sports Caliber Development
In addition, PTT extends support to sports caliber development with a focus on enhancing skills, opportunities, and inspiration for youths and the underprivileged. Specifically, this sponsorship includes collaboration with sports associations and clubs on training, as well as joint promotion of contests for their readiness for international tournaments. PTT also supports Thai sport fans in cheering for Thai athletes contesting at international arenas (Thai Cheer).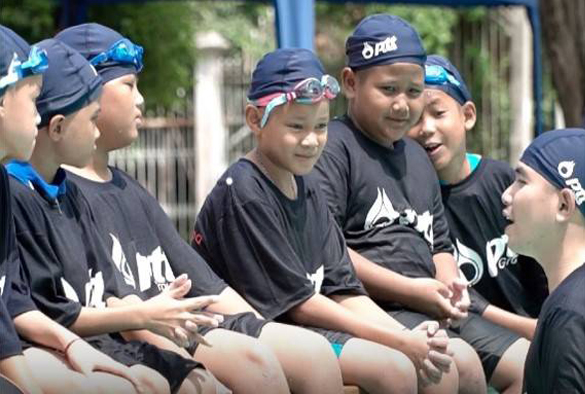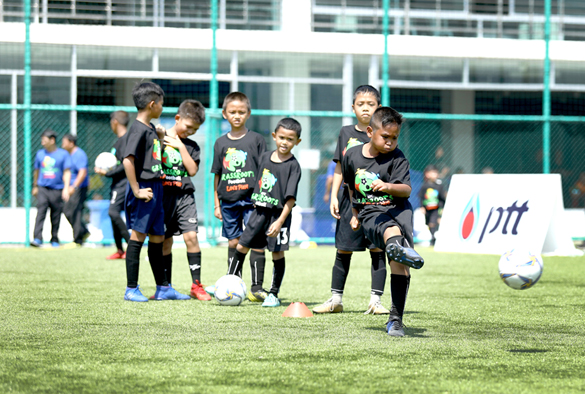 PTT Art Contest
Since its first decade of operation, PTT has recognized the importance of human resource development. The inaugural PTT Art Contest was organized on the 'Our King' theme to enhance the youth's creativity through artworks. Over the following three decades, the contest has served as a springboard for new artists under the active cooperation of Silpakorn University. Part of the contest has also been arranged continually in the provinces to provide opportunities for provincial children.