Sustainable Growth for All
Developing Quality of Life, Raising Potential of Communities and Society
In 1985, when PTT started operating its gas separation plant to add value to natural gas, which would ultimately result in national economic development, the Princess Maha Chakri Sirindhorn Herbal Garden was set up near the plant. The herbal garden, initially intended to be a site where knowledge, production, and research about Thai herbs are integrated for academic purposes, also serves as a place to learn and relax for people in the vicinity to raise their quality of life. As time passes, the place has become one of Rayong's tourist attractions, generating additional income for local people.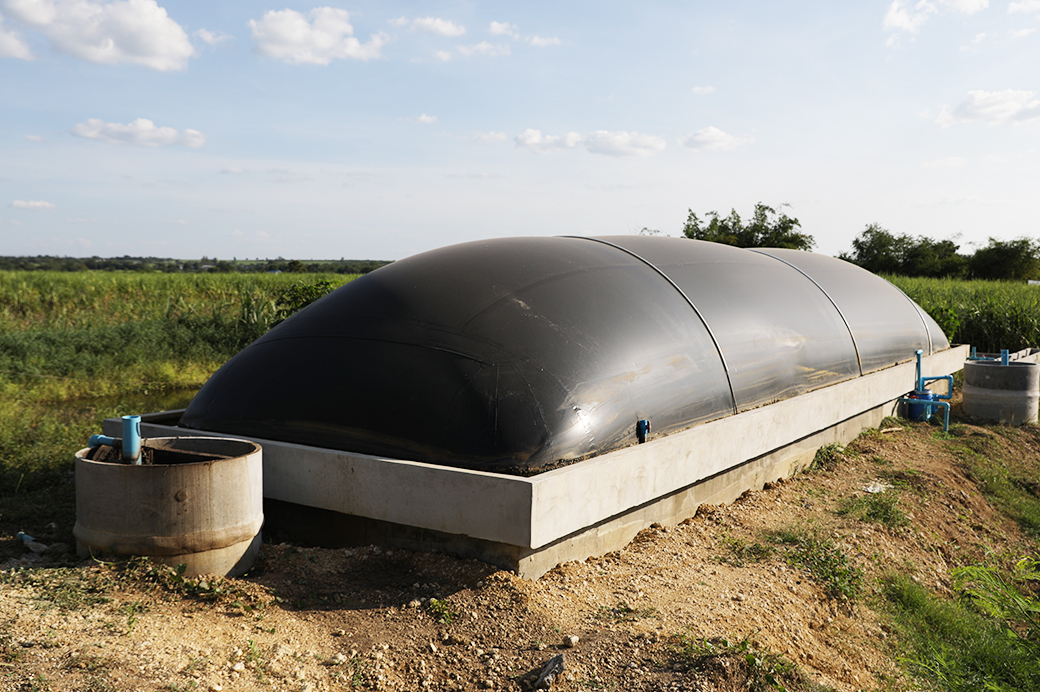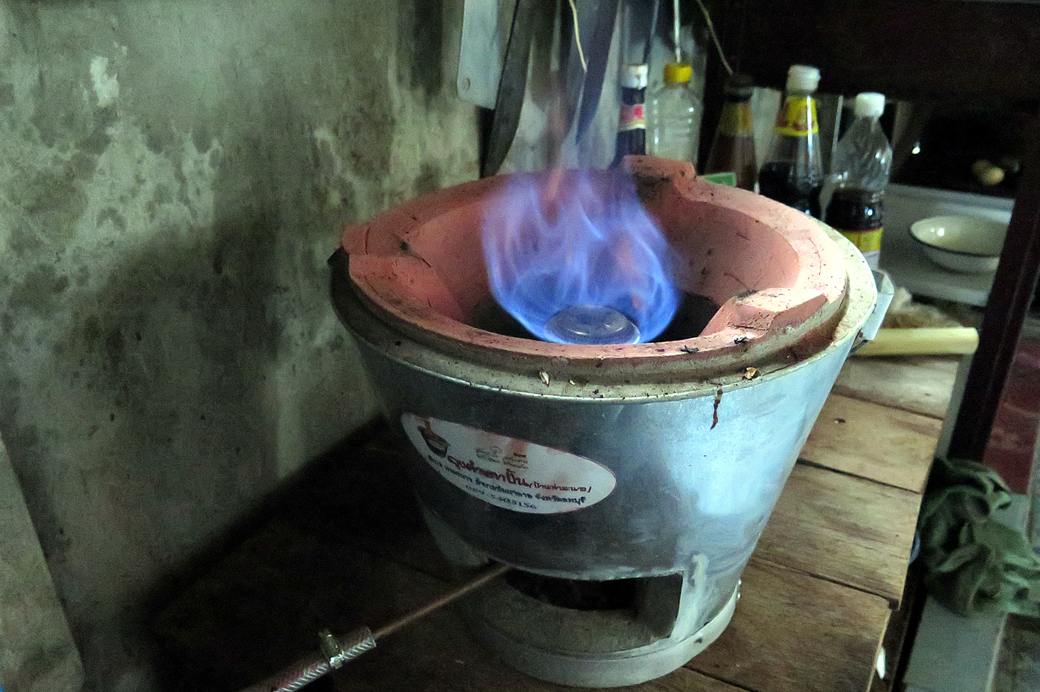 From its extensive experience in managing numerous projects, PTT found that natural resources are a vital foundation for people's development and self-reliance. At the same time, people and communities are key foundations for natural resource and environmental management.
During 2007 – 2011, PTT worked with its network to run the 'Forest Conservation and Human Development in 84 Tambon under the Sufficiency Economy' project. The project, initiated on the occasion of His Majesty the late King Bhumibol Adulyadej The Great's 84th birthday anniversary, adopted the royal philosophy on sufficiency economy as the core of project management.
Under the economic conditions facing Thailand during that period, the significance of running the project was to grow knowledgeable people with logical thinking and an analytical mind. The project emphasizes participation of all sectors to ensure the strength of the economy, society, and the environment with due regard for local people's needs and each community's resource management. The attempt resulted in network development and higher competence of community people in 84 tambon. The project's philosophy has been expanded to the public at large, inducing awareness of smart application of the royal philosophy on sufficiency economy.

PTT continuously promotes sustainable socio economic development in accordance accordingly with the sufficiency economy though Social Enterprise that focuses onaims at skill development, self reliance, and environmental stewardship.
Clean Energy for Communities
PTT has applied its expertise in engineering and energy as well as its experience and knowledge to the running of numerous social projects, particularly the 'Forest Conservation and Human Development in 84 Tambon under the Sufficiency Economy' project—under which community energy management is part of the prime objectives—and to the provision of access to clean and sustainable energy sources for communities. This is to improve the people's quality of life while increasing income and reducing their spending on energy with the participation of community members in various processes. Projects on clean energy currently managed by PTT are:
Biogas from pig farms
The project aims to reduce unpleasant odor caused by pig farms while turning farm waste into biogas for use in a given community, replacing cooking gas and charcoal. Moreover, knowledge about carbon credit through the Thailand Voluntary Emission Reduction Program (T-VER) was passed on to communities as another channel for extra income.
An outstanding biogas system for pig farms project is situated in Tambon Tha Manao, Amphoe Chai Badan, Lop Buri. The project's key feature is community participation in analyzing the potential of renewable energy, system design and development. A community committee settled disputes caused by unpleasant odor from pig farms' effluents. Today, the Tha Manao Model has been expanded to other communities, spawning model communities in which locals take part in their own energy management.
Hydraulic Ram Pump
To solve water shortages in highland communities, the project was launched in 2013 at Khanoon Klee Village, Tambon Tha Khanun, Amphoe Thong Pha Phum, Kanchanaburi, a community situated along the Thai-Myanmar natural gas pipeline route. PTT, in collaboration with the community, surveyed as well as the designed and developed the water pumping system using a hydraulic ram pump. Energy from the water that flows downhill rapidly with low pressure operates the pump, sending the water back uphill, so no fuel or electricity is needed. The project helped ease water shortages for the community.
PTT has expanded the project to 17 other sites, providing various communities and organizations with access to clean water. The project has benefited both household and agricultural sectors while helping prevent forest fires.
Solar Floating PV
Water management for general consumption and agriculture, while reducing investment costs and increasing the efficiency of land use for agriculture, the Chaipattana Foundation and its network as well as PTT joined hands in studying solar floating PVs at the Rama IX pond, Tambon Khlong Luang, Amphoe Thanya Buri, Pathum Thani. The cooperation also covers development of a model suitable for the Thai context. The project has now been expanded to 17 more sites. The success derived from using solar floating PVs has solved problems for various households in their water management and power generation while reducing their energy costs and lowering greenhouse gas emissions.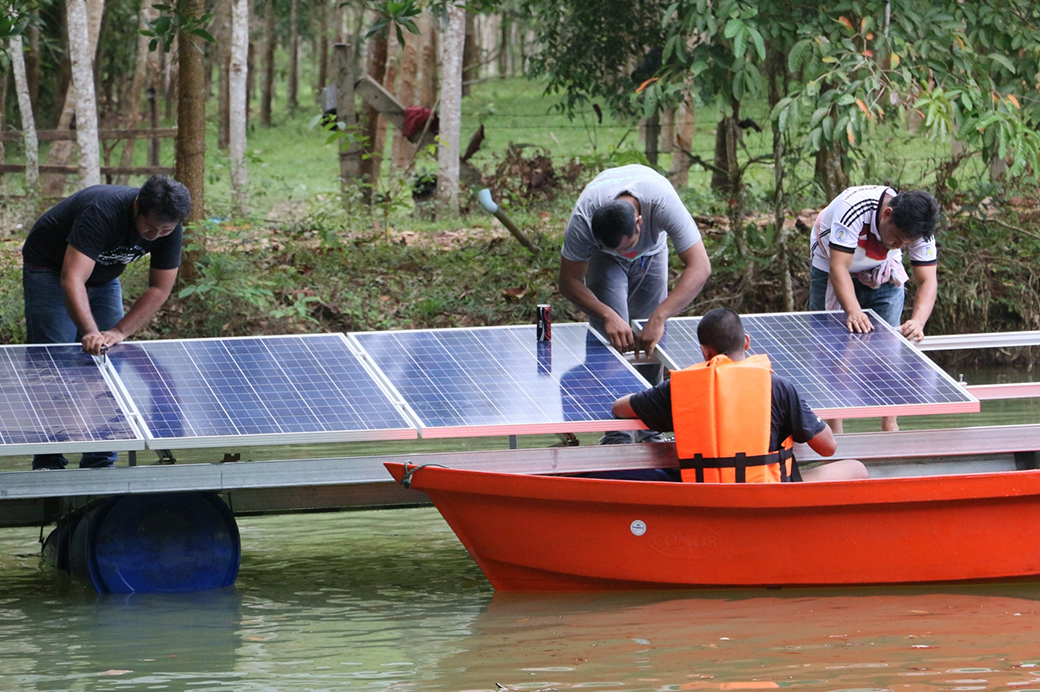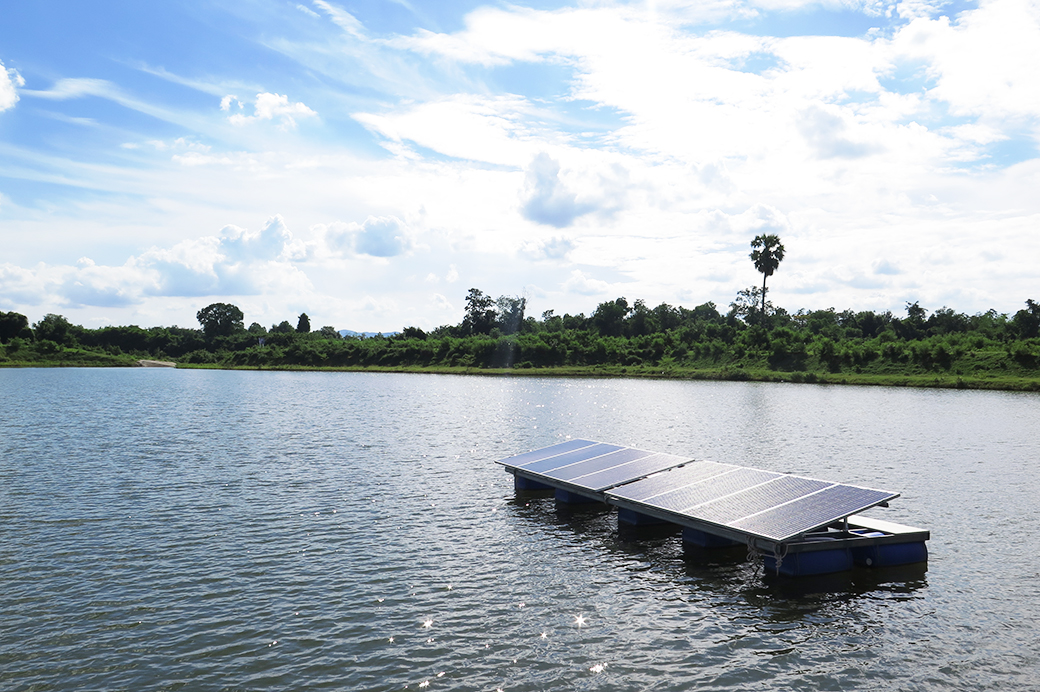 Community-Based Enterprise Development
The global and domestic spread of COVID-19, resulting in the economic downturn, has affected the Thai farmers, who make up the country's majority. PTT, with extensive experience in end-to-end business value chain, has set up the Community-Based Enterprise Development Project to alleviate the economic impact, with workplans ranging from online marketing, business matching to providing outlets. Furthermore, PTT is also looking into productivity and quality enhancement as well as building entrepreneurial skills for the community, for them to be able to strive for a better life.



Power for Sustainable Future Foundation
Established in 2008 as a non-profit organization to improve the quality of life for communities and society by joining numerous organizations, the Power for Sustainable Future Foundation (PSF) is tasked with energy, social, and environmental missions.
Energy mission – PSF focuses on establishing knowledge and conducting analyses into energy potential with communities, providing training, and giving maintenance service for equipment to ensure long-term community self-reliance.
Social mission – PSF focuses on giving opportunities and raising potential for the underprivileged and homeless through skill development so that community people can earn their own income.
Environmental mission – PSF focuses on growing knowledge acquired from research and development to solve environmental problems, such as landslides on slope areas.
The Power for Sustainable Future Foundation aims to drive a knowledge model and share it with society at large.
https://www.psffoundation.com/