Sustainable Growth for All
Promotion of Network for Natural Resource and Environmental Conservation
PTT's milestone mission involving the environment was conceived in 1994 when the company volunteered to run a reforestation project on 1 million rai of land in honor of His Majesty the late King Bhumibol Adulyadej The Great on the 50th anniversary of his accession to the throne. The project aimed to restore forest areas earlier encroached and destroyed. Target reforestation plots were scattered across the country covering evergreen forests on mountains in the North, deciduous forests on the plateaus of the Northeast, evergreen forests on the lower plains in the Central and Eastern Regions, and swamps and mangrove forests along both sides of the southern peninsula.
The project lasted from 1994 to 2002, covering altogether 1,043,230 rai. Its completion could not have been realized without the support and continuous participation of government agencies and communities around reforested areas, who helped guaranteed the survival of the forests. Long-term forest conservation which relies on community engagement is thus the key to project sustenance.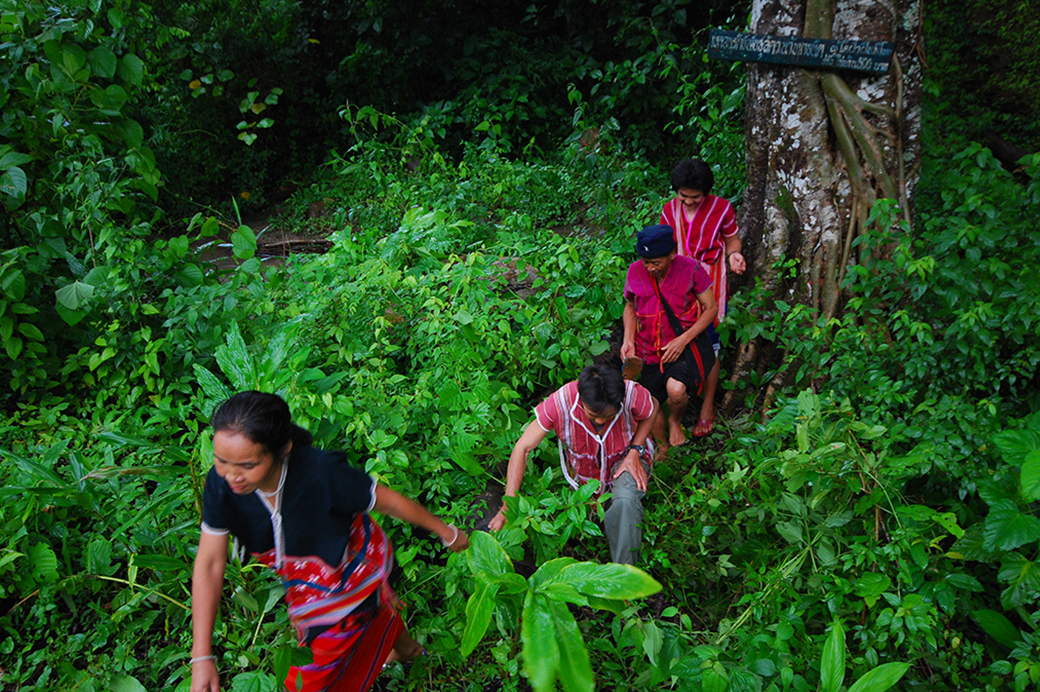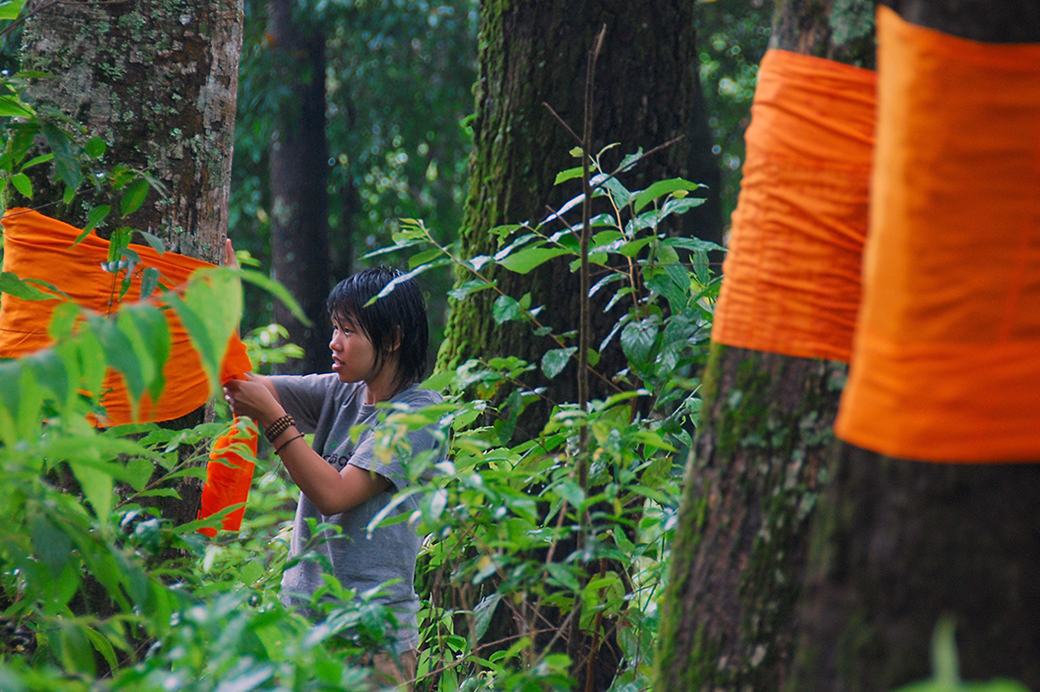 Green Globe Institute
The Green Globe Institute was established in 1999 following PTT's participation in the 1-million-rai reforestation project, which scattered across the country. PTT learned that to gain more than just newly grown forests, PTT has to plant trees in people's hearts. The institute represents the will to honor and encourage people in communities and the youth, who are determined to work for environmental conservation as well as those who serve as role models for society.
The institute works with the Green Globe Network and applies the network as a channel to exchange knowledge together with information and provide knowledge and research to interested parties to achieve sustainable natural resource and environmental conservation.
Learn more about projects under Green Globe Institute at
https://www.greenglobeinstitute.com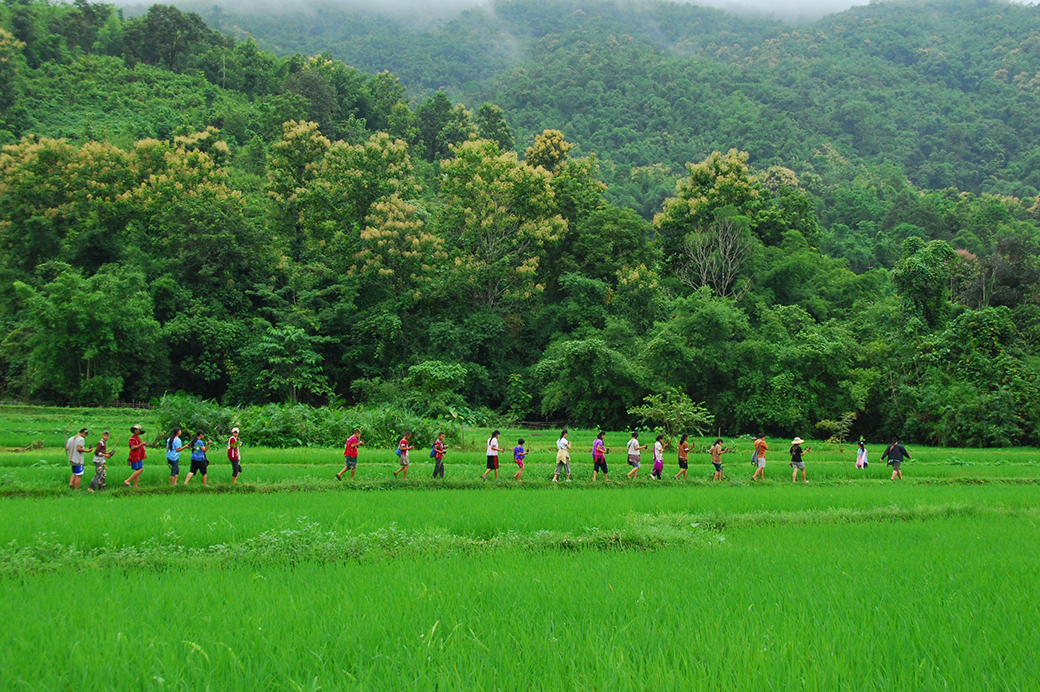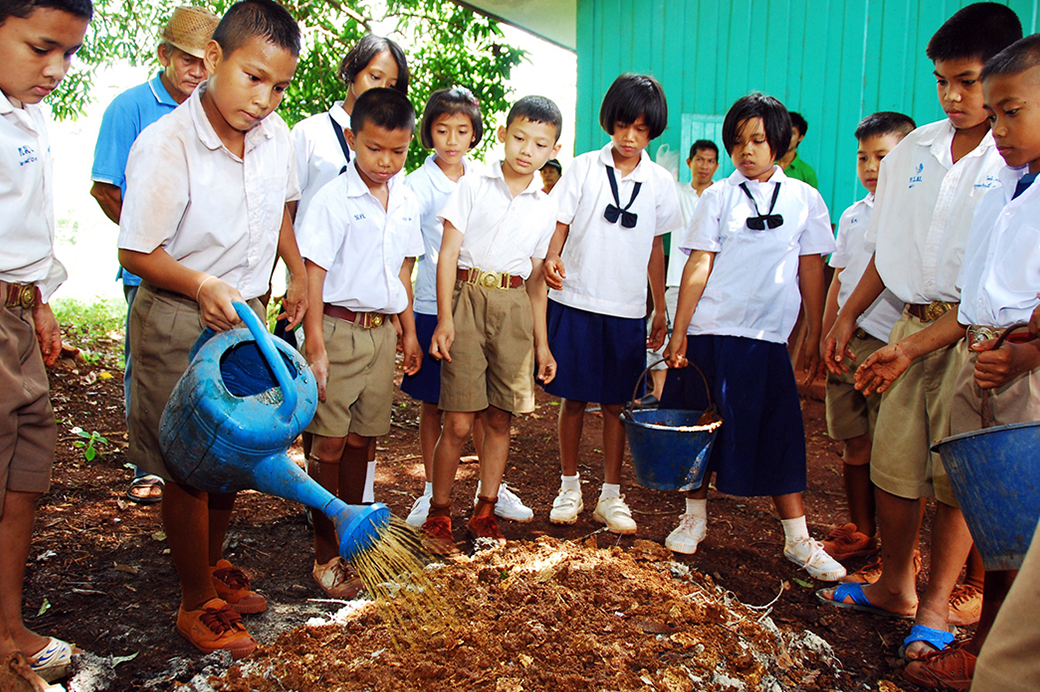 Collaborative Conservation and Community Development at Khung Bang Kachao
Khung Bang Kachao (Bang Kachao River Bend) is a large green plot of land covering 12,000 rai, serving as a lung for Bangkok and periphery, where drastic changes evolved as a result of urbanization.
PTT Group started its social work in the Bang Kachao area in 2007 by initiating the Water and Forest Conservation at Khung Bang Kachao Project to raise the quality of life and improve the quality of the environment. In parallel, PTT acts as the core agency to drive social collaboration to seek support from the public, private, educational, and civil sectors as well as communities—34 organizations in total—under the name 'OUR Khung Bang Kachao'. An agreed objective was set and tasks were assigned to various parties with respective knowledge and expertise, aiming for integration. Through such approach, maximum efficiency could be achieved in the work to develop Khung Bang Kachao in good balance, making it a fertile green area with dwellers enjoying a good life and sustainable economic growth.
You can take part in the cooperation at http://www.ourkhungbangkachao.com/