Sustainable Development Goals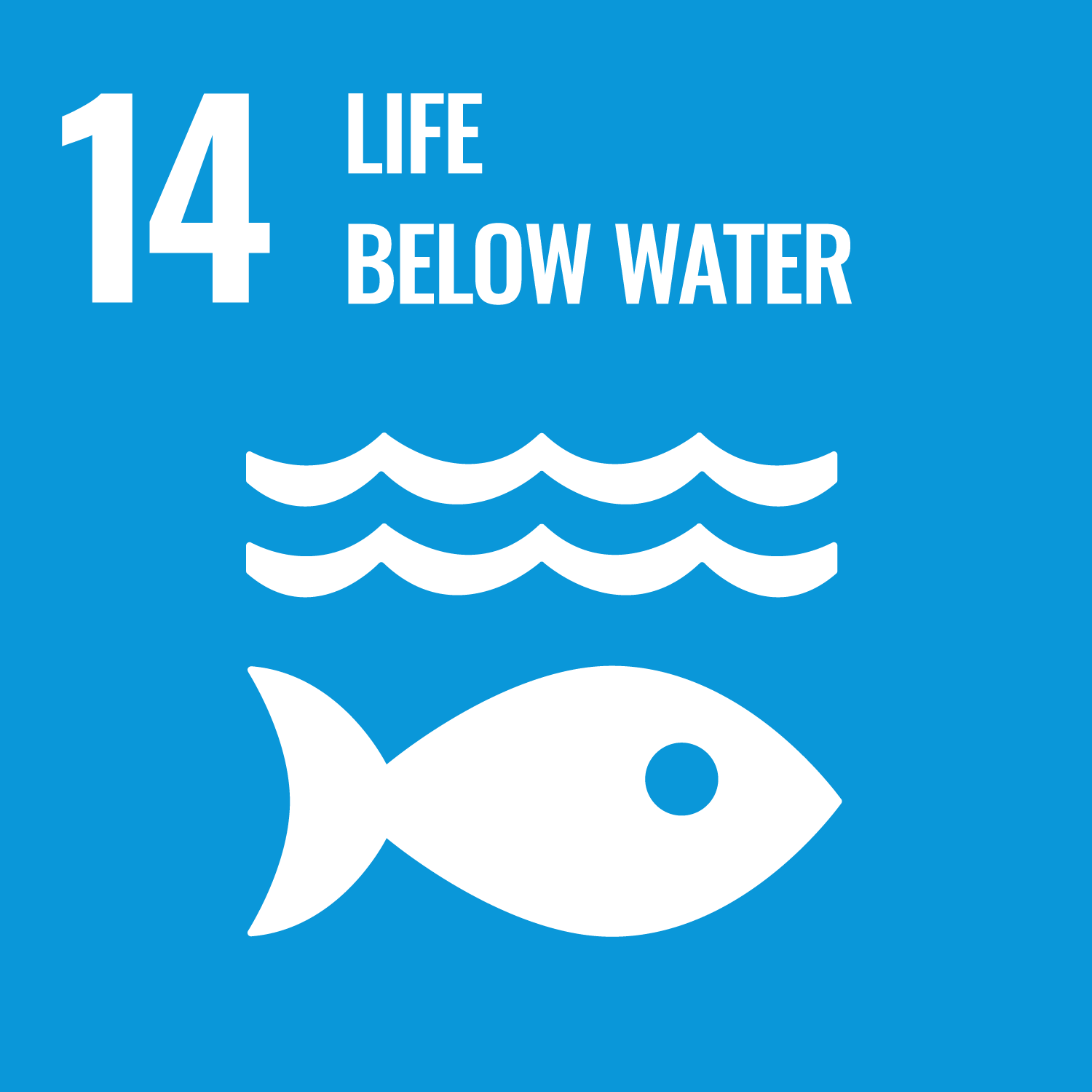 Opportunities and Challenges
To provide people with a complete access to energy and promote industrial growth that will contribute to the country's economic strength. PTT has therefore implemented a network of natural gas pipeline systems according to the plan to build the security for the transmission and infrastructure of natural gas that has been approved in accordance with the cabinet's resolutions and resolutions of the National Energy Policy Committee. In addition, large-scale projects may be conducted under disagreements and agreements from the public. Therefore, it is a challenge for PTT to build engagement with all groups of stakeholders in an effective manner. This coincides with developing knowledge and understanding about the project and its operational guidelines starting from before, during and after the implementation of the project to prevent and minimize the potential impact of the implementation of the project, whether it is an economic, social, and environmental impacts as well as the impact on PTT's business operations and the country's overall interests. In addition, to build engagement with stakeholders also creates opportunity to set up a strong and sustainable network of cooperation between the government, civil society, and business sectors.


Management Approach
Project Management
PTT focuses on impact management on the environment, health and sanitation, and wellness, or other interests of community, both directly or indirectly, which may arise from the implementation of the project through the process of public engagement to create understanding and to provide feedback or suggestions related to the project, ensuring that the implementation of the project throughout the project life cycle encompassing before, during and after the operation will be monitored and supervised not to cause harm or affect society and the environment. In the end, it allows the project to coexist with the community sustainably by integrating social and environmental knowledge, both the benefits and potential impacts of the project, as well as allowing all relevant sectors to express their opinions. Concerns over the project will be defined as preventive measures to address environmental impacts and monitoring measures on environmental impact appropriate for the project. This contributes to ensuring contractors and employees to strictly follow the procedures and measures set out without causing impact on the community and environment, while being well-accepted by the public and stakeholders.
The goal of the project management is to complete the project within the specified time and budget in accordance with PTT's laws and regulations. Therefore, it is important to focus on the management that is critical to the completion of the project in order to reduce the risks while keeping the project under control.
PTT requires a management process at all stages of the project to ensure the complete management of society and the environment, which will lead to building trust and gaining stakeholders' recognition. This results in business development to continue in a sustainable manner through the following management practices:
• Comply with applicable laws and regulations.
• Effectively control project budgets and durations based on goals.
• Establish environmental impact prevention and correction measures and monitoring measures to monitor environmental impacts by focusing on continuous community engagement in the area in response to concerns due to operations.
Environmental Impact Assessment
PTT assesses the potential environmental impact of the project, covering four environmental impacts, including physical resources, biological resources, human utilization values, and quality of life in all projects which are subject to the category of enterprise projects or any operation that requires the Environmental Impact Assessment (EIA) and the Environmental Health Impact Assessment (EHIA) as specified by the Ministry of Natural Resources and Environment, in accordance with the rules, procedures and conditions for the preparation of environmental impact assessment reports in accordance with the relevant laws. In addition, in case the project is required to change the details of the project or environmental measures as proposed in the approved EIA/EHIA report, PTT will also conduct a review of the environmental impact assessment to meet the conditions and requirements of the originally approved report. In addition, it requires the environmental impact studies and assessment to be carried out in collaboration with those who have the right to conduct environmental impact assessment reports such as juristic persons or educational institutions registered with the Office of Natural Resources and Environmental Policy and Planning (ONEP). It starts with a survey of current environmental conditions encompassing the environment, society, and communities to create the information to assess the impact on all aspects of the project, both directly and indirectly. This coincides with building engagement with various stakeholder groups to share their opinions, comments, and suggestions toward the operation, which will contribute to defining preventive and corrective measures and monitoring measures on environmental impact that will be further reported to ONEP and relevant authorization agencies for their approval before the start of construction. Over the course of the project, the results of the project will be monitored by external agencies and prepared as a report on the performance of the measures, which will be further presented to ONEP and related agencies every six months, or subject to terms and conditions defined in the report.
Public EngagementGRI413-1
PTT has organized public consultation with the general public and stakeholders in various projects in the environmental impact assessment process in order to promote and disseminate information about the project and to build a better understanding towards the project which involves project guidelines, objectives, procedures, site selection, as well as interests and impacts on operations. This also includes conducting preventive and corrective measures as well as monitoring measures on environmental impact and offering opportunity to stakeholders to take part in sharing their ideas, concerns, and advice on the study of environmental impact and project implementation, which will be used as guidelines for determining preventive and corrective measures and monitoring measures for environmental impacts and appropriate project guidelines without causing any impact on communities and environment, but gaining acceptance with the public and stakeholders.
All of PTT's large-scale projects that are required to prepare environmental impact assessment reports according to the law will conduct the public consultation with relevant stakeholders. Additionally, it requires the operation to be in alignment with ONEP's notification on public engagement in preparation of Environmental Impact Assessment Report and the regulation of the Office of Prime Minister's practice on public consultation, which allows all stakeholders to participate in sharing opinions, information, controversies, and suggestions about the project so that PTT will take the opinions and concerns received from stakeholders into consideration and prepare appropriate preventive measures and monitoring measures for the project to mitigate concerns about the impact and conflicts of interest that may arise from the implementation of the project. In addition, the assessment of community's understanding and opinion towards the implementation of the project is proceeded to be used for further consideration of the project development.
PTT defines the process of public engagement as follows:
Review the fundamental information of the community within the project location in coordination with relevant government agencies to further use the data to define stakeholder analysis, determine the model and method of implementing engagement activities, and listen to opinions appropriate to each of stakeholder engagement groups about the implementation of the project.
Plan and organize stakeholder's feedback activity by setting a preparation process to get the community ready, which will provide public information about the project details and potential impacts to obtain complete and sufficient information for stakeholders to share their opinions. The emphasis is on a form of communicating that is easy for the public to understand.
Provide opportunity for stakeholders to hear detailed clarifications on environmental impact studies and the formulation of preventive and corrective measures as well as monitoring measures on the environmental impact of the project and engage in sharing concerns with stakeholders. Provide suggestions on the implementation of projects and environmental impact studies through a meeting held at least twice to clarify and listen to the opinions of the relevant parties for which the first meeting held during the start of the project to hear opinions on proposal format for project and educational scope, and the second meeting held during the preparation of the report to hear opinions on the draft report and preventive and corrective measures as well as monitoring measures on environmental impacts. Before the start of both meetings, a period of project information disclosure will be set along with the public announcement to inform how they can listen to opinions, duration, location, and details that are sufficient for the public to understand and express their opinions. After that, the hearing will be concluded and announced to the public following both meetings.
Remark
Large-scale projects refer to state enterprise-owned projects with a proposed investment framework of one billion baht or more (based on the Notification of the State Enterprise Policy Committee on the Criteria of Large-scale Enterprise Projects 2014).
Community Resettlement
PTT strictly avoids operating projects that cause permanent community resettlement by designing construction sites and routes along with construction works that have no impact on land and property use, ensuring that projects are well-accepted by the community. Meanwhile, PTT will conduct related processes including the environmental impact assessment and public engagement. In case of necessity or no suitable alternative to PTT, PTT will provide information, consultation and build understanding with the affected persons to gain their acceptance. In some cases, PTT will provide compensation for damage or effects caused by the demolition of buildings and spaces sustenance. If there is damage or impact that maybe caused by the construction of PTT, PTT will take responsibility for repairs and restoration the site to regain its original condition as closely as possible.
Performance Monitoring
PTT has defined appropriate monitoring processes to ensure that all projects are fully operated in accordance with the preventive and corrective measures as well as the monitoring measures on social, environmental and health impacts as specified in the EIA report. For instance, all major natural gas transmission pipeline projects are required to have a survey of public opinion at least once during the construction period plus another one time, as minimum, in the first year of operation and every five years afterwards. In addition, PTT has been constantly communicating the operation's performance to all concerning organizations and stakeholders through various platforms available, such as focus group meetings, individual meetings, public hearings in local communities, as well as constantly publishing information via government agencies' websites, public service centers and ONEP throughout the project's lifespan.
Community Relations
Stakeholder engagement is a process that PTT has carried out to get information for the understanding of public opinions, requirements and concerns about probable impacts or modification that may occur as a result of project development. PTT has deliberately fostered engagement with local communities in order to demonstrate its respect of community rights and build good relationship with them. In all kinds of activities that PTT engages with, the community's primary information, suggestions and concerns will be collected and brought into consideration during the process of developing appropriate mitigation measures for environmental, social and health impacts. Then, the outcome would be communicated to stakeholders.
Community Engagement and Development Standards
PTT initiated a relationship operational guideline that outlines the Community Development and Community Relations Guidebook (CD-CR) which will be employed in the process of planning and conducting community engagement to ensure that the management of community relations with stakeholders follows the aligned procedure and standard for all departments in all business units during the project development period. The Corporate Social Responsibility (CSR) Department is responsible for implementing and collecting information obtained from stakeholder engagement activities as well as communicating between internal departments.
PTT analyzes the importance of each community by adopting stakeholder mapping to identify target groups of stakeholders. The prioritization of stakeholder importance will be based on their needs and influence on PTT business operations, in order to form a community database. This enables PTT to be able to respond to each stakeholder group appropriately according to its priority.
Performance Measurement
PTT has defined the Community Engagement Score (CES) as an indicator of management performance for all major capital projects. This indicator demonstrates the effectiveness of the stakeholder engagement process. Performance indicators vary depending on the significant factors of each project. Another critical indicator is a survey on the opinions of stakeholders in communities surrounding the operational area. The results, suggestions and expectations obtained from the survey are taken into account when developing operational strategies in order to create long-term benefits.
For community relations, PTT has created the Community Satisfaction Index (CSI) as a performance indicator. The CSI index consists of an assessment on the development of economic and living conditions, safety and environmental operation performance, community relations and communication of the organization's activities.ร
Community Grievance Mechanism
PTT has set up the approaches and communication channels for gathering opinions and grievances of stakeholders that enable PTT be able to systematically and efficiently respond to complaints at all stages of project operation - before, during and after project development. For large-scale capital projects, the grievances are addressed through the tripartite committee consisting of PTT, representatives of relevant stakeholders and government agencies.
Significant Performances
Environmental, Social and Health Impacts ManagementGRI413-1
The prime goal of project management is to carry out the project within the designated timeframe while obtaining acceptance from the public. In the case of any issue occurred from project construction or any complaint received, a monitoring process will promptly put into action within 24 hours in order to mitigate such impacts to manageable levels. During the process, all relevant departments will be immediately contacted and collaborated in order to solve the problem as soon as possible.
Development Projects
Community Impacts Management
Projects in 2020
Total number of projects
3
Number of projects with community consultation
3
Percentage of development projects with community consultation to total number of projects
100
Current Operation Sites
Community Impacts Management
Number of operation sites in 2020
Total number of operation sites
17
Number of operation sites with community consultation
17
Percentage of operation sites with public consultation to total number of operation sites
100
Remark: Number of operation sites with public consultation refers to number of areas with community engagement at a certain level according to PTT's assessment



| | 2560 | 2561 | 2562 | 2563 |
| --- | --- | --- | --- | --- |
| Percentage of information acknowledgment | 81.30 | 84.14 | 92.28 | 92.90 |
| Percentage of project acceptance | 85.50 | 80.94 | 68.38 | 70.30 |
In 2020, PTT has developed a number of large-scale natural gas transmission pipeline projects including Onshore Gas Transmission Pipeline No.5, Onshore Gas Transmission Pipeline No.6 Ratchaburi Gas Pressure Controlling Station – Wang Noi 6 (RA6) to Ratchaburi province and Gas Separation Plant No.7 (GSP7). The performance details are as follows.
Project Details
Onshore Gas Transmission
Pipeline No.5
Gas Transmission Pipeline No.6
Ratchaburi Gas Pressure Controlling
Station – Wang Noi 6 (RA6) to
Ratchaburi province
Gas Separation Plant No.7 (GSP7)

Pipeline Distance (km)/Project Area (rai)

415 km
119 km
140 rai
Covering Area
104 sub-districts in 29 districts
across 8 provinces (Rayong, Chonburi,
Chachoengsao, Prachinburi,
Bangkok, Pathum Thani,
Ayutthaya and Nonthaburi)
38 sub-districts in 8 districts across 4 provinces
(Nonthaburi, Nakhon Pathom,Kanchanaburi
and Ratchaburi)
Located on PTT's own land, nearby
PTT's LNG terminal in
Map Ta Phut Industrial Estate,
Rayong province
Target Year of Completion
2023
2021
2023
(Plant's construction)
Current Stage of Development
Under construction phase
Under construction phase
Under studying
process and
preparing EIA report

Community Engagement Score
(Target score: 3.5)

3.97
4.0
-
During the project's operation, there might be some impacts on local residents living in the operating area. PTT, therefore, has set up a complaint center in all project area as a communication channel for addressing complaints and opinions at fundamental stage in order to handle the issue systematically. Contact Center 1365 is an alternative channel to addressing such complains. After receiving a complaint, the project's director methodically analyzes the case to find out the cause of incident for conducting appropriate solution and preventing repeat case in the future before reporting the progress to the complainer. Furthermore, at the construction period of each project, PTT has established EIA Monitoring Committee at district and provincial level comprising head of related government agencies and community's leader. The Committee is set to supervising and monitoring the project operation to ensure that the preventive and corrective measures as stated in the regulations are fully implemented. When receiving complaint, the committee will be collaborating in case examination in accordance with the complaint management procedure. Also, the ad hoc committee is set to be in charge of monitoring project's performance prior to its completion to make sure of achieving the project's goals, for the ultimate interest of the company and the nation as a whole. For other major projects apart from the three large-scale projects mentioned previously where EIA and EHIA report are conducted before starting project, PTT has also studied and carried out EIA report and Environmental Report (ER) and has defined preventive and corrective measures as well as monitoring measure as per legal requirement completely. These reports are available at ONEP's official website, while the ER report can be requested from the Department of Energy Business, Ministry of Energy.
Progress against Plan G4-OG10, G4-OG12
Plan
2020 Performance (%)
2020 Target (%)
2021 Target (%)
Control, monitor and verify the implementation of environmental measures
100
100

100

Communicate project information to
create public's confidence in all projects
Acknowledgement of Projects
92.90
70.00

70.00

Acceptance of Projects

70.30

60.00

60.00

Build stakeholders' engagement in all projects
80
60

60

Number of community grievance and resettlement
0
0

0
Remark: The Environmental Impact Assessment (EIA) and Environmental Health Impact Assessment (EHIA) reports are presented to the Office of Natural Resources and Environmental Policy and Planning (ONEP) for consideration, while the Environment Report (ER) is presented to the Department of Energy Business (DOEB) for consideration.