Sustainable Development Goals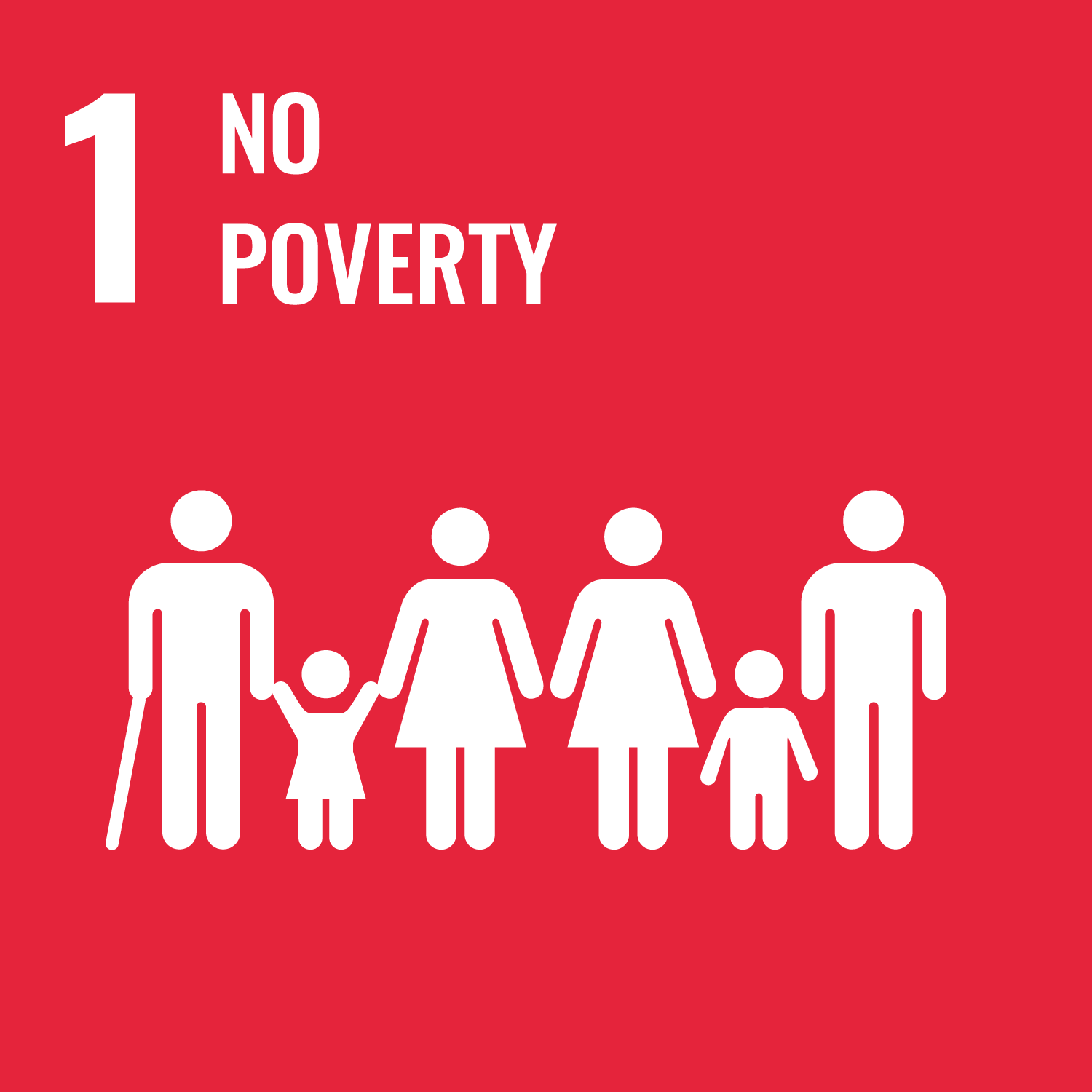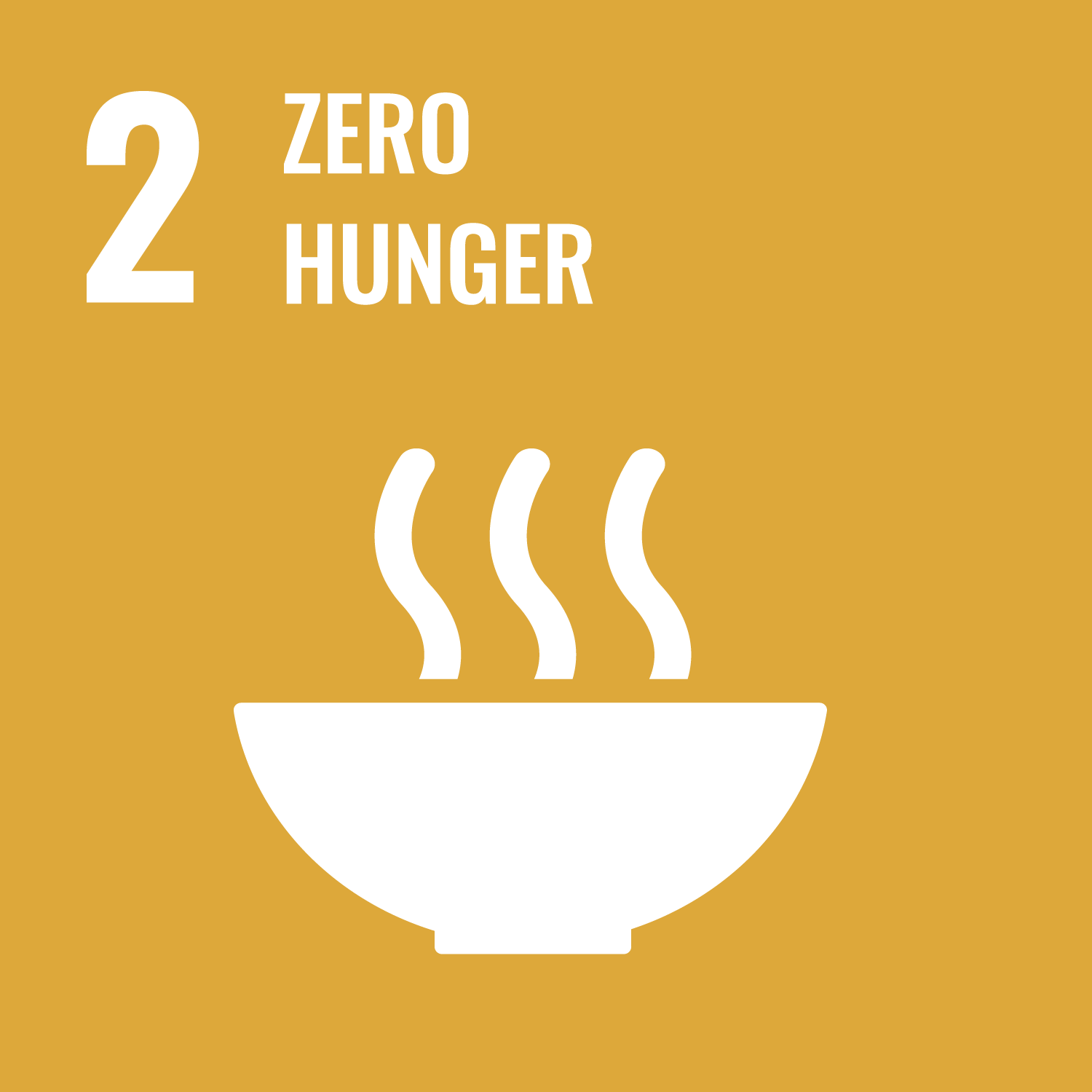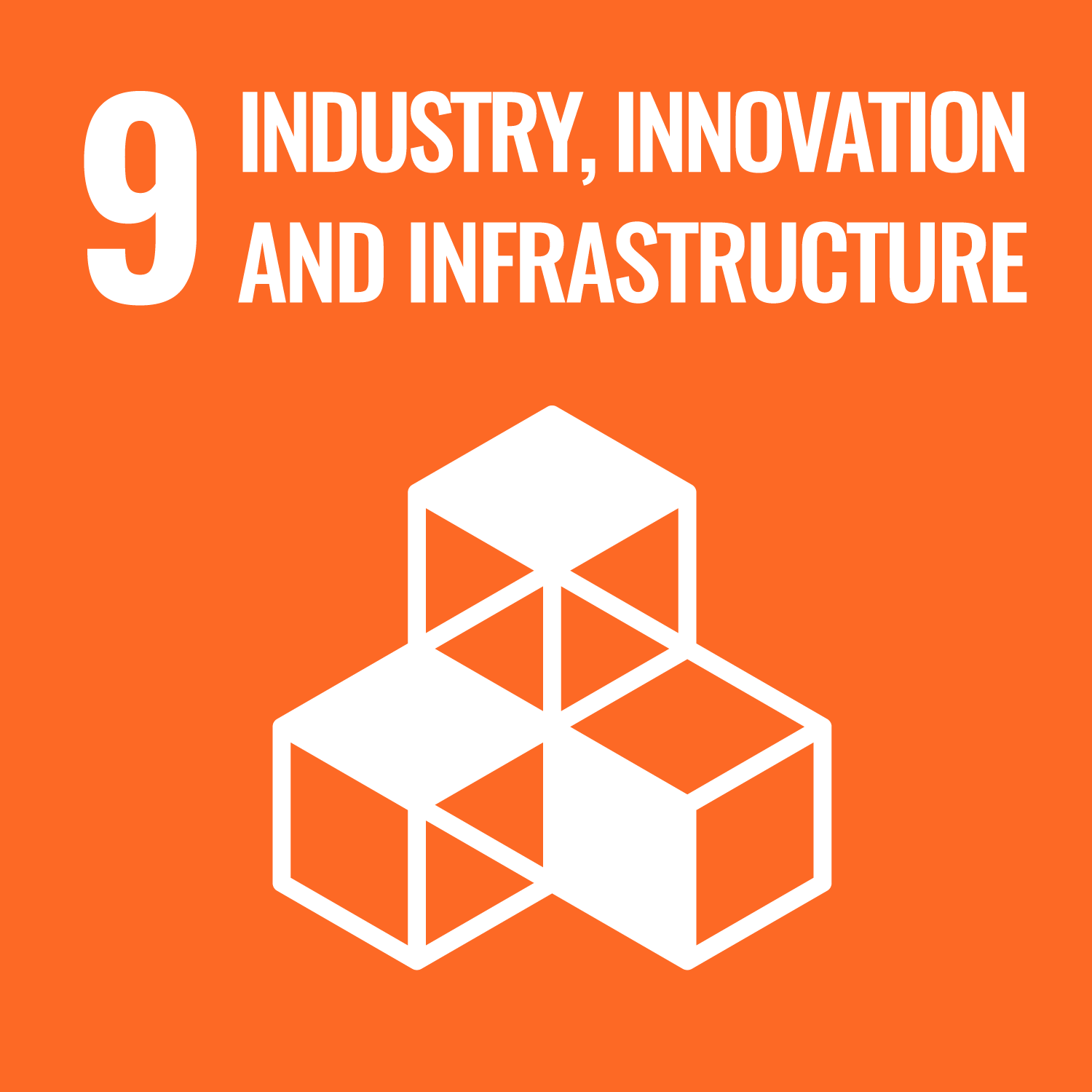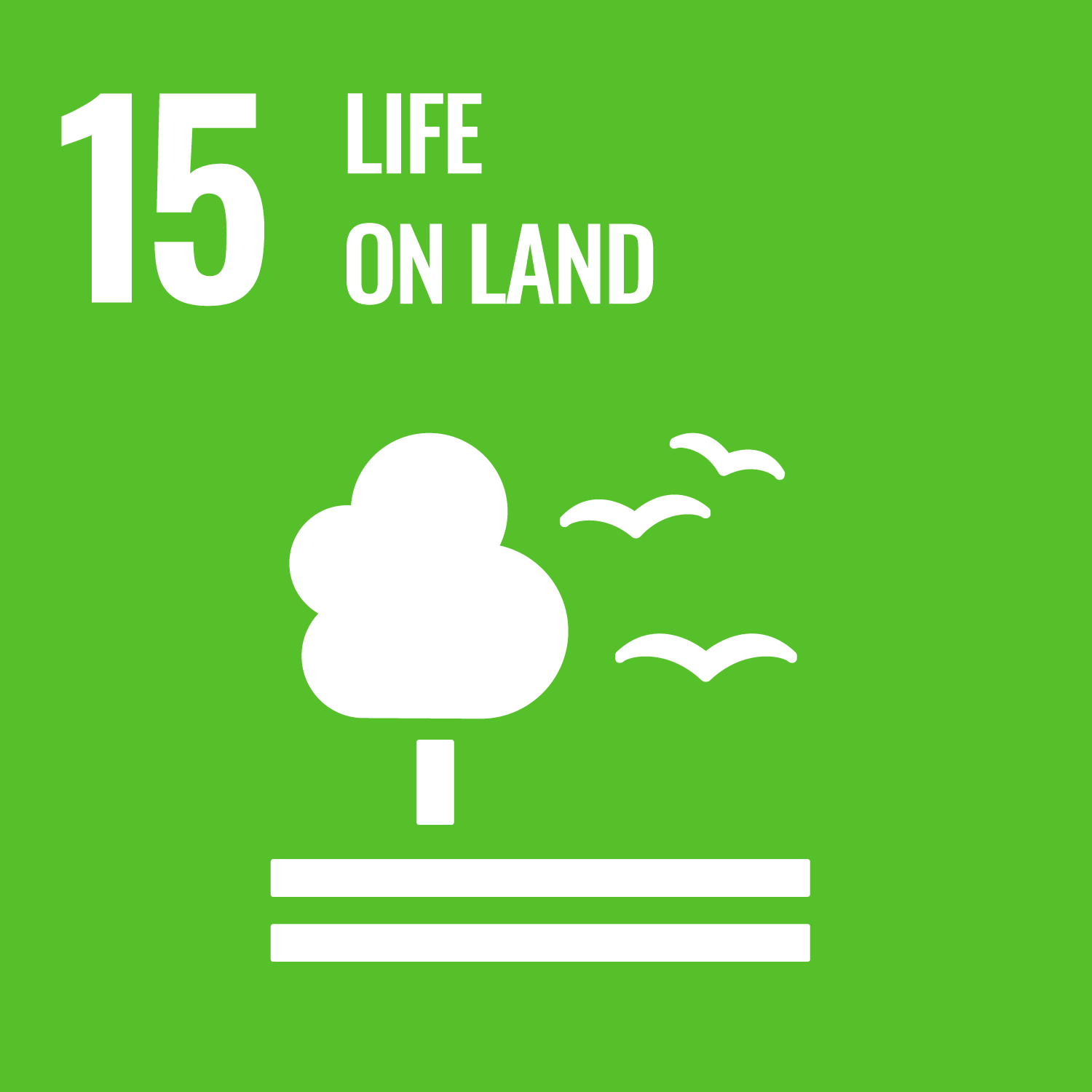 Project Management
PTT emphasizes project management methodologies that encompass a consideration for stakeholders of the potential environmental and social impacts, whether directly or indirectly, that may arise during implementation. In line with relevant laws and regulations, we have processes in place to assess such impacts and allow us to take into account public opinion, serving as an important forum in creating knowledge, fostering understanding, and providing opportunities for stakeholders to voice their opinions, ideas, or concerns related to project execution. Moreover, measures to prevent, correct, monitor, and review environmental impacts as well as compliance with occupational health and safety requirements are strictly and thoroughly embedded throughout the entire project lifecycle, from pre- to post-construction.
Environmental Impact Assessment
PTT has conducted extensive research and prepared supporting documentation for all projects, undertakings, and operations that require an Environmental Impact Assessment (EIA), per the Ministry of Natural Resources and Environment's announcement issued under Section 48 of the Enhancement and Conservation of National Environmental Quality Act (No. 2) B.E. 2561 (2018)
Until now, capital or large-scale projects as governed by PTT's natural gas pipeline master plan have all undergone the required evaluation and reporting from an EIA perspective and approved by the National Environment Board, the Expert Committee on EIA Considerations at the Office of Natural Resources and Environmental Policy and Planning (ONEP), and other relevant licensing agencies. Respective works in progress include The Fifth Gas Transmission Pipeline Project, and therefore, as the project is currently undergoing physical construction, project management under PTT's master plan at present is an implementation stage which requires supervision and monitoring to ensure compliance with conditions as specified in the approved EIA report, including strict environmental protection measures. Compliance results are to be reported to the Office of Natural Resources and Environmental Policy and Planning, relevant government agencies, or related licensing agencies, every six months and encompasses oversight in adherence to occupational health and safety requirements.
Development-induced Community Displacement and Resettlement
PTT strictly avoids implementing projects that would cause permanent resettlement of affected communities. We thoroughly design our project infrastructure, location, and construction routes that would create the most minimal impact, if any, on land and property usage, while ensuring the development is well-accepted by the community. As part of the planning process, a comprehensive exercise is carried out to understand and evaluate potential project ramifications, including environment impact assessments and public engagement. In cases where there is absolute necessity or no suitable alternative, PTT will provide information and consult with the affected populations to gain their understanding and acceptance. We will reasonably provide compensation arrangements, repairs management, and site restoration for damages and/or other impacts to the people's livelihoods resulting from demolition or other related construction activities. We recognize that development projects, especially large-scale and infrastructure initiatives, can impact multiple dimensions of life and are committed to ensuring the most positive outcomes for the communities affected.
Public and Local Community EngagementGRI413-1
At PTT, we believe in the importance of having conversations with people about the decisions that may affect them. We ensure the voices of local communities are heard on various projects and have established processes and procedures to solicit feedback from the public and stakeholders, in line with the Office of Natural Resources and Environmental Policy and Planning's publication of the Guidelines for Public Participation in the Procedure of Providing an Environmental Impact Assessment Report B.E. 2562 (2019). We strive to disseminate clear and accurate information to foster understanding and knowledge on project implementation, as well as inform stakeholders on relevant project details such as the development objectives, operational plans, site selection and alternatives, expected benefits, and project impacts, including measures to prevent, mitigate, and monitor impact to the environment. The focus is on engaging stakeholders and providing them with opportunities to express and discuss their opinions, suggestions, or concerns about project implementation. This also extends to implementing preventative and corrective measures, monitoring environmental impact, and establishing an appropriate framework with guidelines and strategies to minimize environmental impact that are accepted by the community and relevant stakeholders groups. During operations, there should be surveys of public opinions at least once in the first year of operations, and every five years afterwards.
PTT's community engagement process is as follows:
Collect data and review fundamental information of the community within the project side in collaboration with relevant government agencies; perform stakeholder analysis to identify the target stakeholder group(s); and establish appropriate stakeholder engagement activities and methods to listen to and understand the opinions of the affected stakeholder group(s) during project implementation
Conduct site visits as part of the preparation process to plan and organize stakeholder feedback activities; provide public information on project details and guidelines for receiving project feedback; emphasize on communication methods that is digestible and easy for the public to understand, such as pamphlets, posters, and banners, to ensure information provided is complete and sufficient for expressing opinions
or projects requiring EIA reports, at least two public hearings shall be organized: the first to gather feedback on project details, scope of study, and assessment of alternatives or project site location, and the second on the draft EIA report, preventative measures, mitigation plans, and environmental impact monitoring. Prior to each hearing, a public announcement will be made to provide information on the feedback process, including timing, location, available channels, and other details to help people understand and go through the process to express their opinions.
"Large-scale" projects refer to state enterprise-owned projects with investment limits proposed for Cabinet approval starting from one billion THB (per the Announcement of the State Enterprise Policy Office on the Criteria for Capital and Large-Scale State Enterprise Projects 2014).
Community Engagement and Development Standards
PTT is committed to community engagement and development efforts. We strive to promote activities/projects in a myriad of areas for our stakeholders, including the environment, economy and occupation, health and sports, culture and tradition, education, and quality of life, based on what the community needs and values. Our commitment is reflected in the community-based efforts carried out during the implementation of the Onshore Natural Gas Pipeline from Bang Pakong to the South Bangkok Plant Project. In 2022, we organized a scholarship program and provided a total of 20 schools within the project's vicinity with educational funding awarded to eligible students who are high academic performers but lack the necessary financial resources to further their educational journey. In the health and sports area, we launched a sports construction field project in addition to distributing face masks and hand sanitizers to surrounding communities affected by Covid-19. In the quality of life area, we implemented a renovation project to upgrade school restrooms, a construction project to build infectious waste disposal rooms for the Tambon (Sub-district) Health Promotion Hospitals (THPHs), and disaster relief support to provide affected communities with a bag of essentials containing food, necessary household items, and drinking water, to alleviate and ease the hardships.

PTT has published a Community Development and Community Relations Guidebook (CD-CR) to serve as a framework in the planning and implementation of community engagement initiatives, while ensuring community management in relation to stakeholders in the project development is consistent and standardized across all business units. PTT's Corporate Social Responsibility (CSR) department is responsible for providing oversight in addition to collecting information from the stakeholders involved and communication between various departments.

PTT uses stakeholder mapping to analyze and understand the relative importance of stakeholders to identify the key groups, who are then ranked based on their needs and influence on PTT's business operations. This method helps the operating team prioritize their work and respond appropriately to stakeholder needs and requirements, focusing their efforts and allocating resources where they can have the greatest impact.
Community Relations
The stakeholder engagement process not only allows PTT to acknowledge and understand the opinions, needs, and concerns of the affected communities related to the potential impacts or changes from the development but also demonstrates our respect for their rights and fosters relationship-building. In all of PTTs' activities, we collect and take into consideration the basic information, feedback, and any concerns from those affected as we develop appropriate measures to mitigate impact to the environment, society, and health. Outcomes and results are later shared with stakeholders.
Community Grievance Mechanism
The number of complaints received from local communities
- Percentage of complaints identified and resolved 31.5%
- Percentage of complaints resolved through remediation 100%
PTT has guidelines and communication channels in place where stakeholders can voice their opinions or file complaints, along with systematic processes embedded throughout all stages of the project life cycle that enable PTT to respond efficiently to the complaints. For large-scale projects, complaints are managed through two primary channels: (1) a tripartite committee consisting of representatives from PTT, the affected stakeholder group(s), and government agencies, and (2) the 1365 hotline for receiving complaints from individuals affected by the project. PTT will then coordinate with responsible parties in identifying solutions to address the problem(s) and corresponding impact.

Examples of channels for complaints include the following:
- Establishing channels for receiving complaints in case there is an inquiry or if the individual is affected by construction activities during the project execution timeline
- Designating a community relations officer(s) and staff member(s) in the project area
- Notifying or communicating with community leaders to bring relevant information or issues to Committee meetings for discussion and respective issue-monitoring
- Performing environmental impact assessment throughout the project's construction period
- Coordinating with or notifying through relevant government or local agencies, such as the Damrongdhama Center (Justice Administration Center), in the area
- Filing a complaint directly to PTT Public Company Limited
- Filing a complaint through PTT's Call Center at 1365 (press 24)
- Filing a complaint through PTT's Website
Implementation Period
- Designate community relations officers and staff in the area
- For emergencies related to natural gas pipelines, call 1540


Key Performance
Performance Monitoring
PTT has established measures to prevent, correct, and monitor environmental impacts in accordance with the EIA report, covering the management of stakeholders involved in pre- and post-construction as well as during work in progress (project operational phase). EIA compliance results are collected, compiled into a report, and submitted to relevant government agencies or licensing authorities every six months. A report on the implementation of these measures is also prepared and submitted to the Office of Energy Regulatory Commission, a regulatory agency, on the same cadence.

As the project is implemented, PTT will closely oversee and consistently check in on progress with the contractor company. On a weekly basis, this encompasses scheduling meetings to discuss status updates, identifying any issues, and addressing any complaints. Onsite inspections are conducted regularly as well as having public relations personnel present in-person to receive feedback from the community and handle any concerns or complaints that may arise.
Performance Measurement
For every major large-scale project, PTT defines the Community Engagement Score (CES) as a key performance indicator (KPI) reflecting how effective the stakeholder engagement and management process is and keeping in mind KPIs will vary depending on each project's specifics and other significant factors. The annual survey of stakeholders' opinions in the communities around the operational area is another important KPI. Results, suggestions, and expectations derived from the survey are considered and potentially incorporated when developing operational strategies and relationship-building plans to ensure sustained benefits for all parties. Examples include making operational improvements per stakeholder feedback and launching a public platform where stakeholders from all sectors surrounding the natural gas pipeline project's route can be heard, such as participating in Corporate Social Responsibility (CSR) activities in the project area as well as taking care of the community and society in conjunction with continuing project operations.

From a community relations perspective, PTT defines the Community Satisfaction Index (CSI) as a performance indicator comprising an evaluation of community development in living conditions and economy, safety and environmental practices, community relations, and communication of the organization's activities.
Environmental, Social, and Health Impact Management
PTT has set indicators for environmental, social, and health impact management that are consistent with the operational status of the Fifth Transmission Pipeline Project. Project management results in 2022 are shown in the table below.
| Project Management Results | The Fifth Transmission Pipeline Project |
| --- | --- |
| Control, monitoring, and verifying to ensure compliance with environmental measures (Percentage) | 100 |
| Lost Time Accident: LTA | 1 |
| Total Recordable Injuries Rate: TRIR | 0.01 |

The aforementioned project has successfully undergone the relevant studies and report preparation pertaining to EIA requirement. We are currently monitoring the results of the project, implementing measures to prevent, correct, and assess environmental impact, and overseeing contractors to ensure they strictly and fully comply with occupational health and safety requirements as they perform their day-to-day duties. For more information, interested parties can access both reports on EIA and PTT's compliance with EIA measures at the website of the Office of Natural Resources and Environmental Policy and Planning (ONEP) https://eia.onep.go.th/


Information Acknowledgement and Project Acceptance
GRI413-1, GRI413-2
Project management goals involve implementing the project according to the specified timeline while gaining acceptance from the public. In situations where issues or problems arise from construction activities or complaints are received, PTT will follow up within 24 hours to mitigate the severity of the problem and reduce impact to manageable levels. During the process, we will coordinate with all relevant parties and closely monitor the issue to resolve it as soon as possible
Projects undergoing Development
Community Impact Management
Projects in 2022
Total number of projects
4
Number of projects that received community consultation
4
Percentage of projects that received community consultation compared to the total number of projects
100
Current Operation Sites
Community Impact Management
Number of Operation Sites in 2022
Total number of operation sites
8
Number of operation sites that received community consultation
8
Percentage of operation sites that received community consultation compared to the total number of operation sites
100

Information Acknowledgement and Project Acceptance (Percentage)
| | 2019 | 2020 | 2021 | 2022 |
| --- | --- | --- | --- | --- |
| Information acknowledge results | 92.28 | 92.90 | 75 | 72 |
| Project acceptance results | 68.38 | 70.30 | 80 | 77 |
In the previous year, PTT completed one large-scale natural gas transmission pipeline project, which is the Onshore Gas Transmission from RA6 – Ratchaburi Pipeline Project. Currently in 2022, PTT has undertaken large-scale natural gas pipeline and other projects, including the Onshore Natural Gas Pipeline No. 5 Project, the Onshore Natural Gas Pipeline Project from Bang Pakong to the South Bangkok Power Plant, and the Natural Gas Separation Plant Unit 7 (GSP 7) with the following operational details:
Project Details
Onshore Gas Transmission Pipeline No. 5 Project
Onshore Natural Gas Pipeline Project from Bang Pakong to South Bangkok Power Plant Project
Natural Gas Separation Plant Unit 7
RA6 - Ratchaburi Pipeline Project
Pipeline Distance (km)/Project Area (rai)



One rai is equivalent to 1,600 square meters or 0.4 acres




415 kilometers
57 kilometers
140 rai
119 kilometers
Coverage Area
104 sub-districts in 29 districts across 8 provinces (Rayong, Chonburi, Chachoengsao, Prachinburi, Bangkok, Pathum Thani, Ayuthhaya, and Nonthaburi)

24 sub-districts in 6 districts across 2 provinces (Chachoengsao and Samut Prakan)

Located on PTT-owned land, near PTT's Liquefied Natural Gas (LNG) receiving-distribution center at Map Ta Phut Industrial Estate, Rayong Province
38 sub-districts in 8 districts across 4 provinces (Nonthaburi, Nakhon Pathom, Kanchanaburi, and Ratchaburi)
Target Year of Completion
2022
2022
2023 for the Plant Construction Phase
2021
Current Progress
Undergoing construction
EIA Report under review and consideration
EIA Report approved; preparation for construction has proceeded
Undergoing Processing
(Project handed over to the Natural Gas Pipeline Systems Team since 18 August, 2021)
Community Engagement Score
(Target Score: 3.5)
3.97
3.71
-

4.0
Remark: Number of operation sites that received community consultation refers to areas evaluated for the level of community engagement.
Key Project Management ResultsGRI413-1
Plan
2021 Performance (%)
2021 Target (%)
2022 Performance (%)
2022 Target (%)
Control, monitor, and verify to ensure compliance with environmental measures
100
100

100

100

Provide information and build public confidence in the project
Project information acknowledgement
75
70

71.8

70

Project acceptance
80

60

76.8

60

Foster stakeholder engagement in all projects
73
60

74.2

60

Number of community grievances and resettlements
0
0

0

0
The Environmental Impact Assessment (EIA) report is submitted to the Office of Natural resources and Environmental Policy and Planning (ONEP) for review and consideration.
Examples of Key Projects or ActivitiesSDGs 9.1
The Fifth Transmission Pipeline Project, the Natural Gas Separation Plant Unit 7, and the Onshore Natural Gas Pipeline from Bang Pakong to South Bangkok Power Plant aims to enhance the capacity of onshore natural gas pipeline networks to accommodate increasing demands for natural gas from power plants in the Bangkok Metropolitan Area, according to Thailand's Power Development Plan (PDP) 2018-2037 (Rev. 1). Another goal is to improve the reliability of natural gas delivery to power plants in the southern and northern areas of Bangkok as well as the industrial sector, including replacing the existing First Onshore Natural Gas Pipeline, which has been in operation since 1981. All three projects are developments under the natural gas transmission and infrastructure plan to ensure stability of the delivery system, in line with the long-term Thai Integrated Energy Blueprint (TIEB) 2016-2036. They also support the demands for natural gas in other various sectors and promote Goal 9 of the Sustainable Development Goals (SDGs) related to the advancement of a versatile infrastructure, sustainable and inclusive industry, and innovation (Industry Innovation and Infrastructure).
The aforementioned projects have successfully undergone comprehensive studies and required EIA reporting. Stakeholder feedback has also been collected as part of the process, with opportunities given to stakeholders from all sectors to express their opinions, suggestions, and concerns. In this regard, PTT has taken into consideration the recommendations received and incorporated them appropriately when developing or improving measures to prevent, correct, and monitor environmental impacts. Additionally, PTT oversees and supervises stakeholders from the construction workforce group related to the project, ensuring they comply strictly and fully with occupational health and safety requirements, as shown by the project management results above. All these efforts reflect our commitment to mitigate impact on the environment, community, society, and stakeholders in every group, which in turn drives the sustainable operations of our projects.