Sustainable Development Goals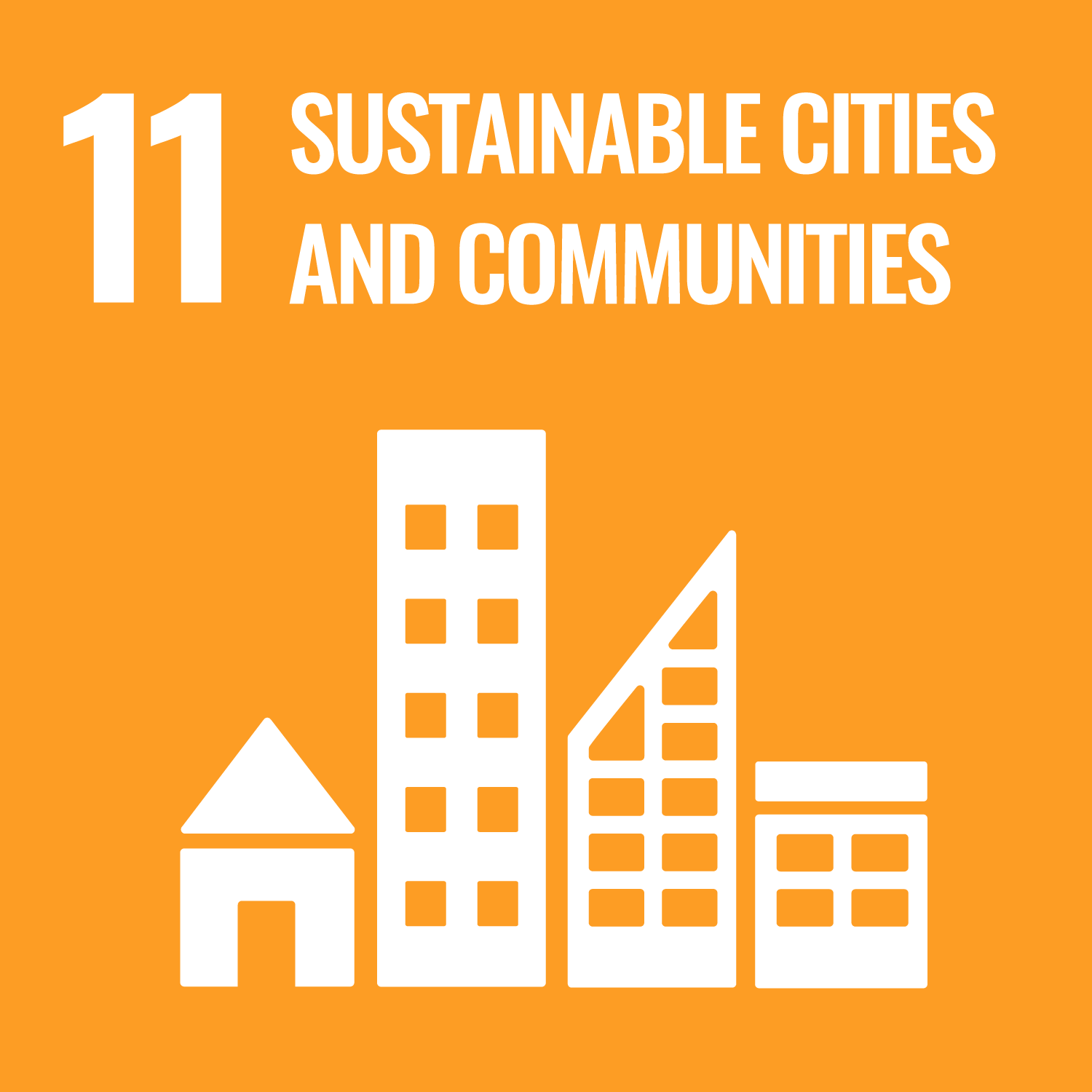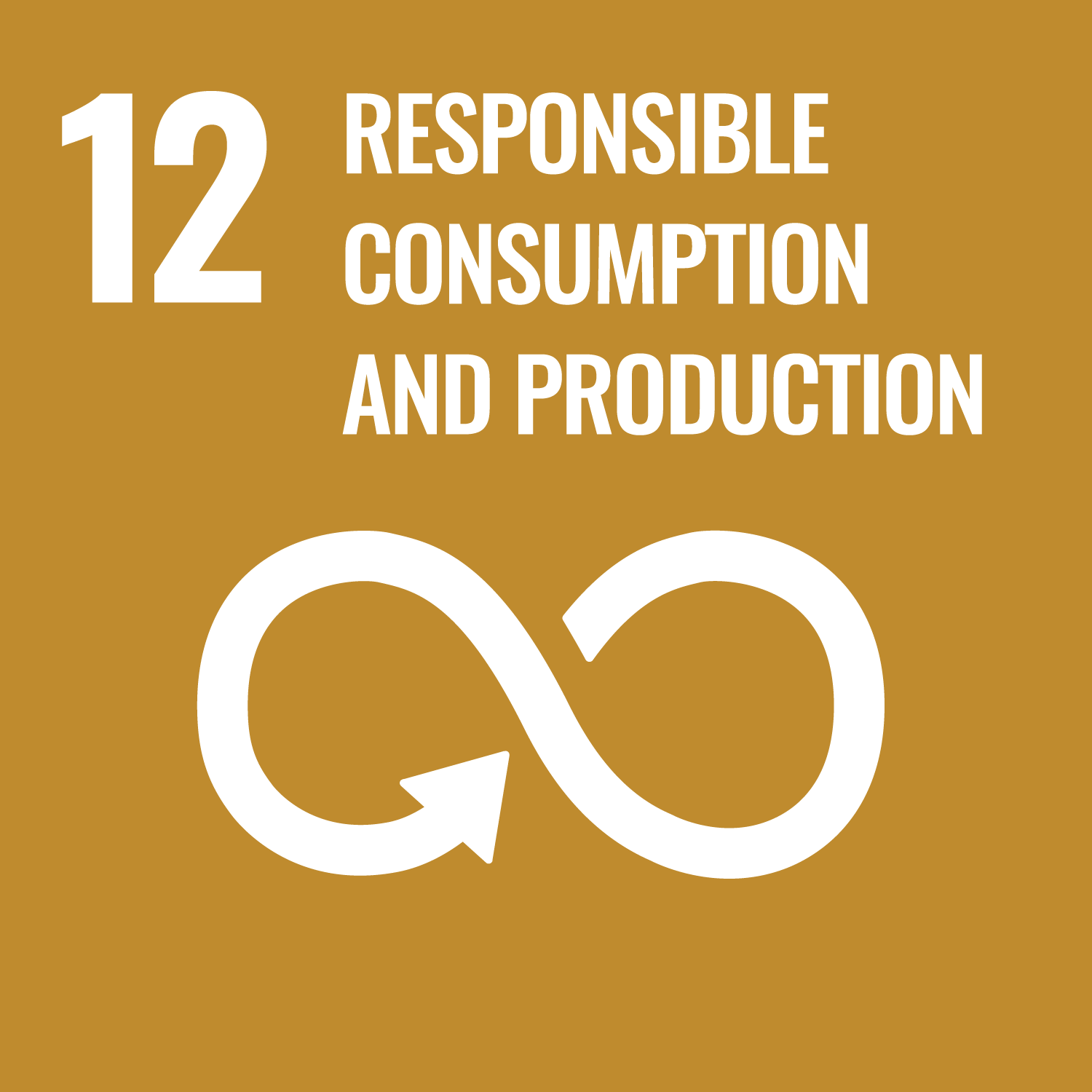 Opportunities and Challenges
Urbanization, population growth, and consumer behavior change are of the major causes of wastes rise to 28.71 million metric tons in 2019; 22% out of which are improperly disposed. The mismanagement of wastes results in deaths of wildlife and marine animals after eating rubbish food, soil and groundwater contamination with polluted water from dumps, as well as rotten smells and bad visual appearance. Apart from post-consumer wastes, the number of industrial wastes tends to be increasing as well due to the growth of industrial activities. Without proper management, these industrial refuses potentially bring about toxic contaminants and environmental pollutions.

Recently, the state authority has launched a master plan on solid waste management which is a 20-year-long national strategy to deal with environmental pollutions arisen from solid wastes and hazardous wastes during 2018-2037. It targets to get all solid wastes and industrial refuses to be appropriately disposed by the year 2026. And, one of the measurements is to prevent and reduce waste and pollution by encouraging manufacturers to make the most of the resources and produce least impacts on environment at the same time.

PTT is deeply aware that wastes management is not the role and responsibility of any particular authority, but the duty of everybody in the country. Therefore, the company emphasizes on developing its operation procedure to reduce waste from upstream to downstream operations; this includes the application of upcycling process to make the most of resources, in accordance with circular economy principles.


Management ApproachGRI 306-1, GRI 306-2
Waste Management
PTT aims to reduce the volume of industrial waste land filled to zero by 2020. The trend has been continuously decreasing since 2015. Upholding circular economy principles, PTT's primary waste management comprises recycling and extending of product's lifespan through constant researches and studies on innovation of management approaches as well as the adoption of new technology per international standards. The Group treats waste management in every activity of value chain as of great importance; this includes management of wastes generated from upstream petroleum & gas operation, from downstream petrochemical operation, wastes at on-site operations and wastes from consumption of PTT Group's products.
Excluding industrial wastes from following cases:
1. Department of Industrial Works (DIW) or state agency in-charge do not allow wastes disposal by other methods.
2. Industrial wastes that are unable to be recycled due to lack of supporting technology in the country
Somehow, the management is to comply with criteria for DIW's Zero Waste to Landfill Achievement Award.
Wastes generated from upstream petroleum & gas operations
PTT operates the petroleum exploration and production business, and supply this raw material to other businesses under PTT Group. Wastes generated during the process of petroleum exploration and production and drilling cutting wastes are properly disposed per legal requirement and international standard. In addition, the company has been carrying out a study on upcycling drilling cutting waste for alternative materials for construction, in accordance with circular economy principles.
Wastes generated from downstream petrochemical operation and refuses on operation sites
PTT has studies on innovative approaches to recycle expired activated carbon from production process for other processes. To do so, activated carbon will be restored with heat to treat chemical remnants, as well as to increase its surface and porous areas. This recycling approach enables reduction of over 179,000 kilograms of activated carbon sent for waste treatment in 2020.
PTT has conducted an analysis of its flagship companies' industrial waste management data and developed a database on waste management approach with an aim to assess changing approach in waste treatment. The company has also organized seminars for knowledge-sharing within PTT Group, such as extraction of valuable metal with catalysts to produce ceramic color powder. The approach yields values according to circular economy principles. Aforementioned knowledge serves as an approach for PTT Group to deploy and apply as appropriate with respective own companies. In 2020, the company has launched 'PTT Group Waste Processor Audit Pooling' program by recruiting a group of auditors from PTT Group's flagship companies to assess waste management contractor's performance in order to increase its assessment efficiency and reduce auditing time that each company will take separately.
PTT recognizes the roles and responsibilities in supporting Thailand's non-hazardous waste management efforts. The Group, therefore, has prioritized management approach and knowledge-sharing within PTT Group, emphasizing on elevating employees' awareness, understanding and familiarity with waste separation by communications through various channels, such as website and prints. The Group also organizes campaigning activities in all operation sites across Thailand. In 2020, PTT Group treats facial mask separation and disposal as of great importance in order to prevent COVID-19 spreading among staffs. During 2019-2020, the Group has joined 'Vibhavadi Zero Waste' campaign, organized by the Office of The Securities and Exchange Commission in collaboration with Thailand Responsible Business Network (TRBN). The campaign aims at private companies situated along Vibhavadi road to join hands in developing effective waste management, increasing recycling rates and reducing wastes disposal.
Wastes generated from PTT Group's product consumption
PTT Group's core products include petroleum, natural gas and petrochemicals such as plastic. The Group is determined to take as many of plastic wastes for recycling so that PTT and PTTOR have signed in an MOU for developing recycling process of plastic wastes from Café Amazon for reuse in its pilot project. The program requires research and studies to develop a prototype container for café Amazon's plastic litters by applying QR code technology that enable separation of plastic cups to facilitate wastes collection for Tumbler Upcycling process. During June-December 2020, these prototype waste containers have been installed at offices in Energy Complex Building where more than 2800 PET plastic cups are collected. This amount is able to upcycling up to 460 Tumblers whereas 45 kilograms of plastic wastes can be reduced which is equivalent to reduction of 39 kilograms carbon dioxide equivalent (CO
2
eq) of greenhouse gas emission.
Key Performances
The volume of hazardous waste landfill disposal and hazardous waste generated from routine operation for landfill disposal to the total volume of hazardous waste disposed from PTT Group's routine operation
Topic
Unit
​2017
2018
2019
2020

Percentage

of hazardous waste landfill disposal to the total volume
of hazardous waste disposed from PTT Group's routine operation

%

0.55

0.20

0.26

0

Target

of hazardous waste landfill disposal to the total volume
of hazardous waste disposed from PTT Group's routine operation

%

2

2

1.5

0

Volume of hazardous wastes landfill disposal

from PTT Group

Metric Tonnes

346.73

119.04

211.75

0
Total volume of hazardous wastes

from PTT Group

Metric Tonnes

63,132.61

58,632.53

80,933.10

94,771.36
The data of hazardous waste disposal covers 7 companies under PTT Group, namely PTT, PTTEP, IRPC, GC, TOP, GPSC and OR.
Total Waste Disposed (Metric Tonnes)



Waste from PTT's Routine Operations

GRI 306-3



| | |
| --- | --- |
| Total Hazardous Waste Disposal (Metric Tonnes) | Total Non-Hazardous Waste Disposal (Metric Tonnes) |
| | |




Waste from PTT's Non-Routine Operations

GRI 306-3



| | |
| --- | --- |
| Total Hazardous Waste Disposal (Metric Tonnes) | Total Non-Hazardous Waste Disposal (Metric Tonnes) |
| | |




Waste from PTT Group's Routine Operations



Total Hazourdous Waste Disposal (Metric Tonnes)

Total Non-Hazourdous Waste

Disposal (Metric Tonnes)












Non-Hazardous Waste Disposal
by reused/ recycled/ sold (Metric Tonnes)

Non-Hazardous Waste Disposal by other methods
(not reused/ recycled/ sold) (Metric Tonnes)




The scope of data covers PTT and its flagship companies (PTTEP, IRPC, GC, TOP, GPSC and OR)