​Management Approach
PTT aims to reduce the volume of industrial waste landfilled to zero by 2020. The trend has been continuously decreasing since 2015. PTT's primary waste management approach comprises recycling and extension of lifespan per circular economy principles. The effort was achieved through research and innovation of management approach, and continuous adoption of novel technology per international standards.

Furthermore, in 2019, PTT studied approach to recycle expired activated carbon from production process for other processes. Activated carbon was restored with heat to treat chemical remnants, as well as increasing surface and porous areas. This recycling approach enables reduction of over 296,420 kilograms of activated carbon sent for waste treatment.

Since 2016, PTT analyzes flagship companies' industrial waste data and develops a database on waste management approach. The aim is to assess changing approach in waste treatment, as well as organizing seminars for knowledge-sharing within PTT Group, such as extraction of valuable metal with catalysts to produce ceramic color powder. The approach yields values according to circular economy principles. Aforementioned knowledge serves as an approach for PTT Group to deploy and apply as appropriate with respective own companies.

PTT recognizes the roles and responsibilities in supporting Thailand's non-hazardous waste management efforts. The Group has therefore prioritizes management approach and knowledge-sharing within PTT Group, emphasizing on elevating employees' awareness, understanding and familiarity with waste separation. PTT communicates through various channels, such as website and prints. The Group also organizes campaigning activities in all operation sites across Thailand, such as an event on PTT Group's waste separation for further usage, organized on 29th September 2019. The event focuses on learning experience and exchange of knowledge relating to reduction of upstream waste generation, and how to maximize benefits of waste separation. There are simulation activities for participants' practice to separate waste, so that they can deploy the principle accurately in daily life. As of 2019, PTT primarily focuses on plastic waste management, and have organized activities for individual competence. This is in line with Thailand' plastic waste management goal. PTT has set targets to recycle 100% of plastic waste by 2027, per Plastic Waste Management Roadmap 2018-2030.
PTT Performance
Waste Management
Waste from Routine Operations
Total Hazardous Waste Disposal (Tonne)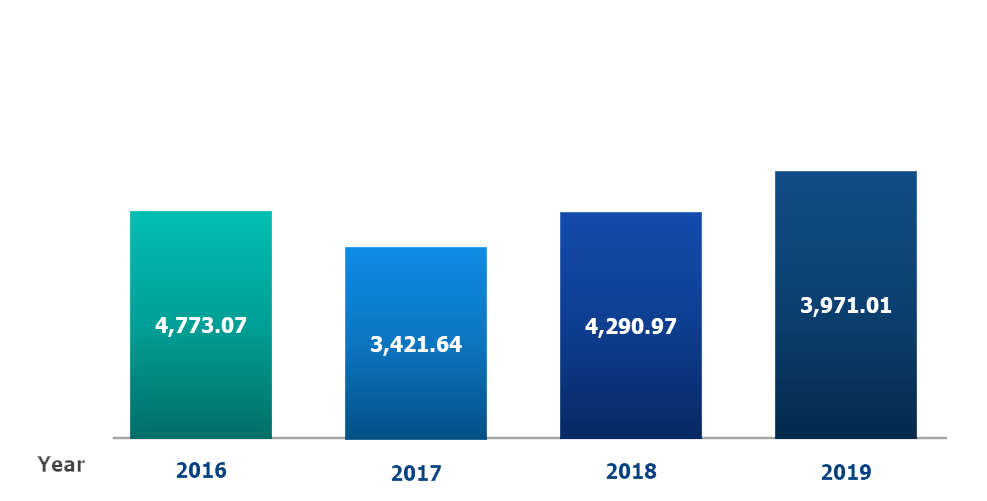 Total Non-Hazardous Waste Disposal (Tonne)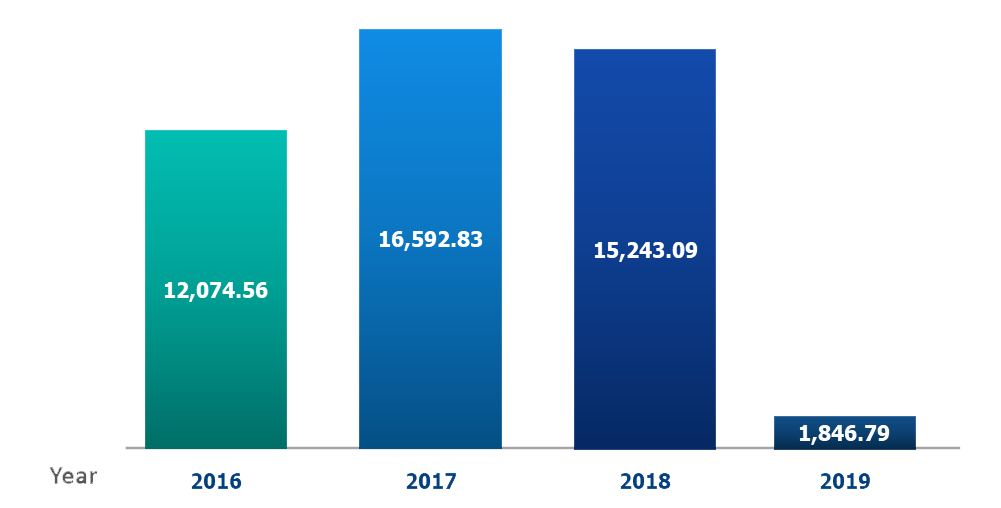 Waste from Non-routine Operations
Total Hazardous Waste Disposal (Tonne)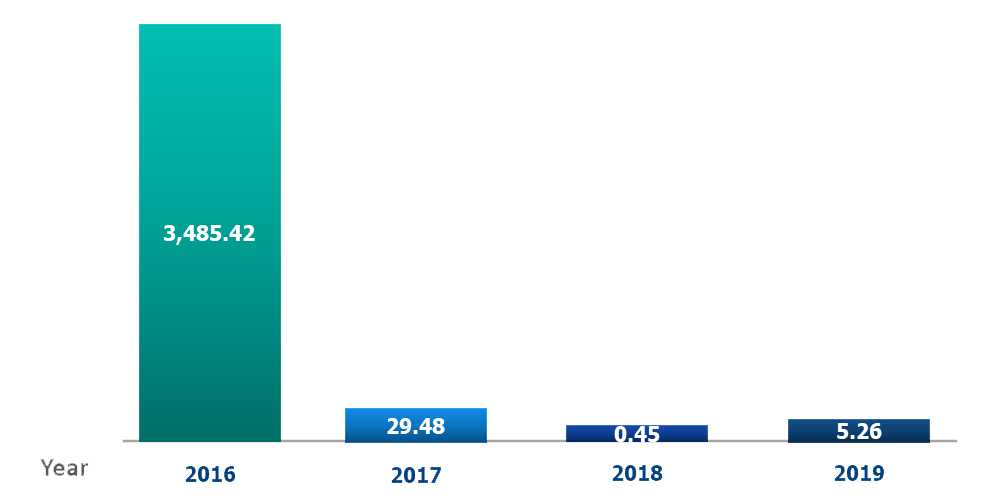 Total Non-Hazardous Waste Disposal (Tonne)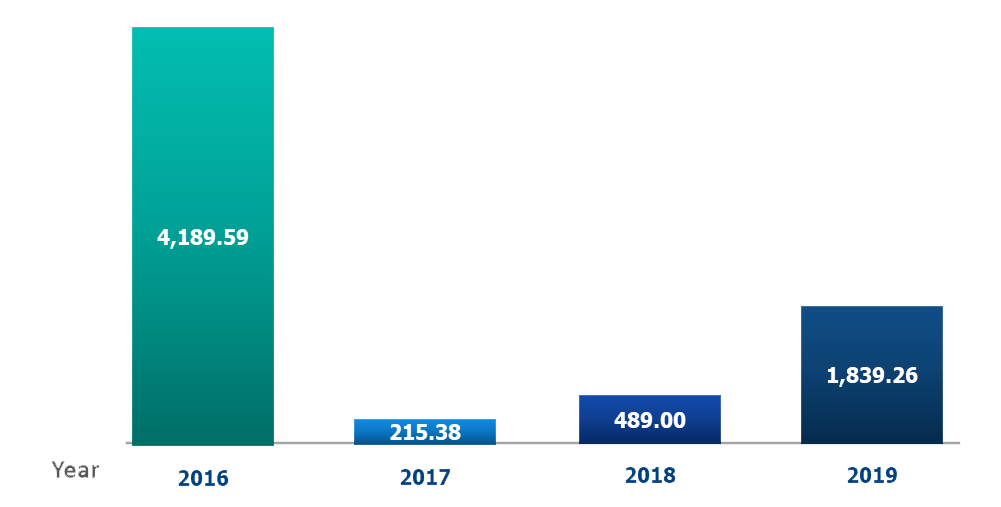 PTT Group Performance
Total Waste Disposed (Tonnes)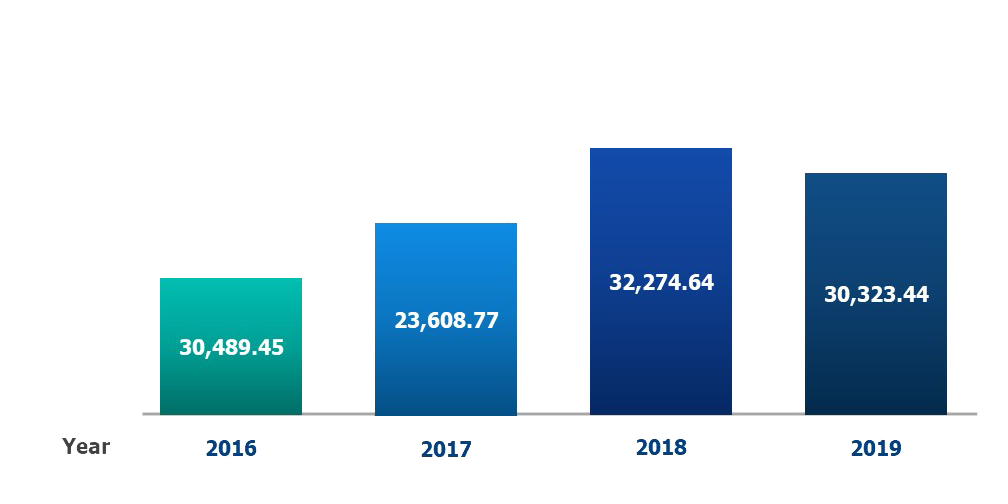 Hazardous Waste Generated (Metric Tonnes)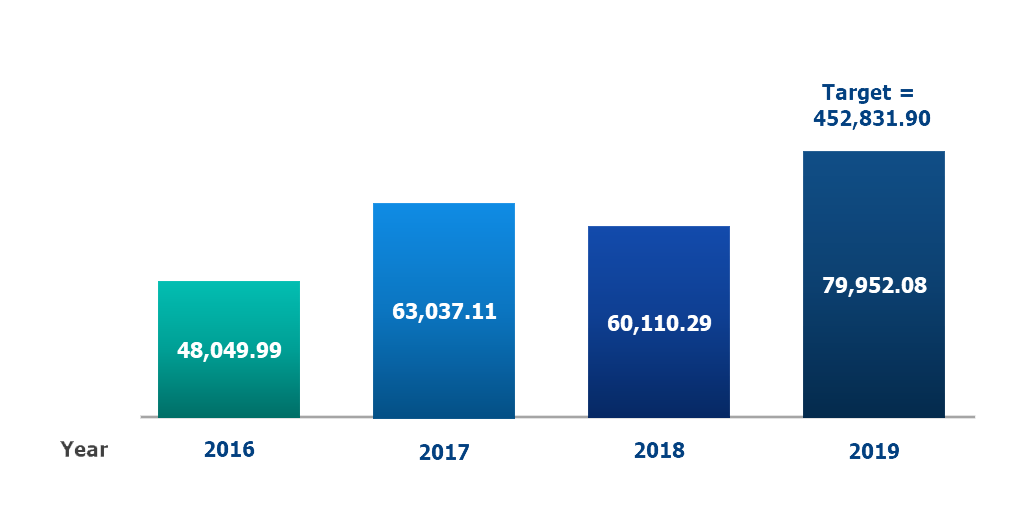 Remark:
The scope of covers PTT and flagship companies (GC, IRPC, GPSC, PTTEP, TOP, OR)