Sustainable Development Goals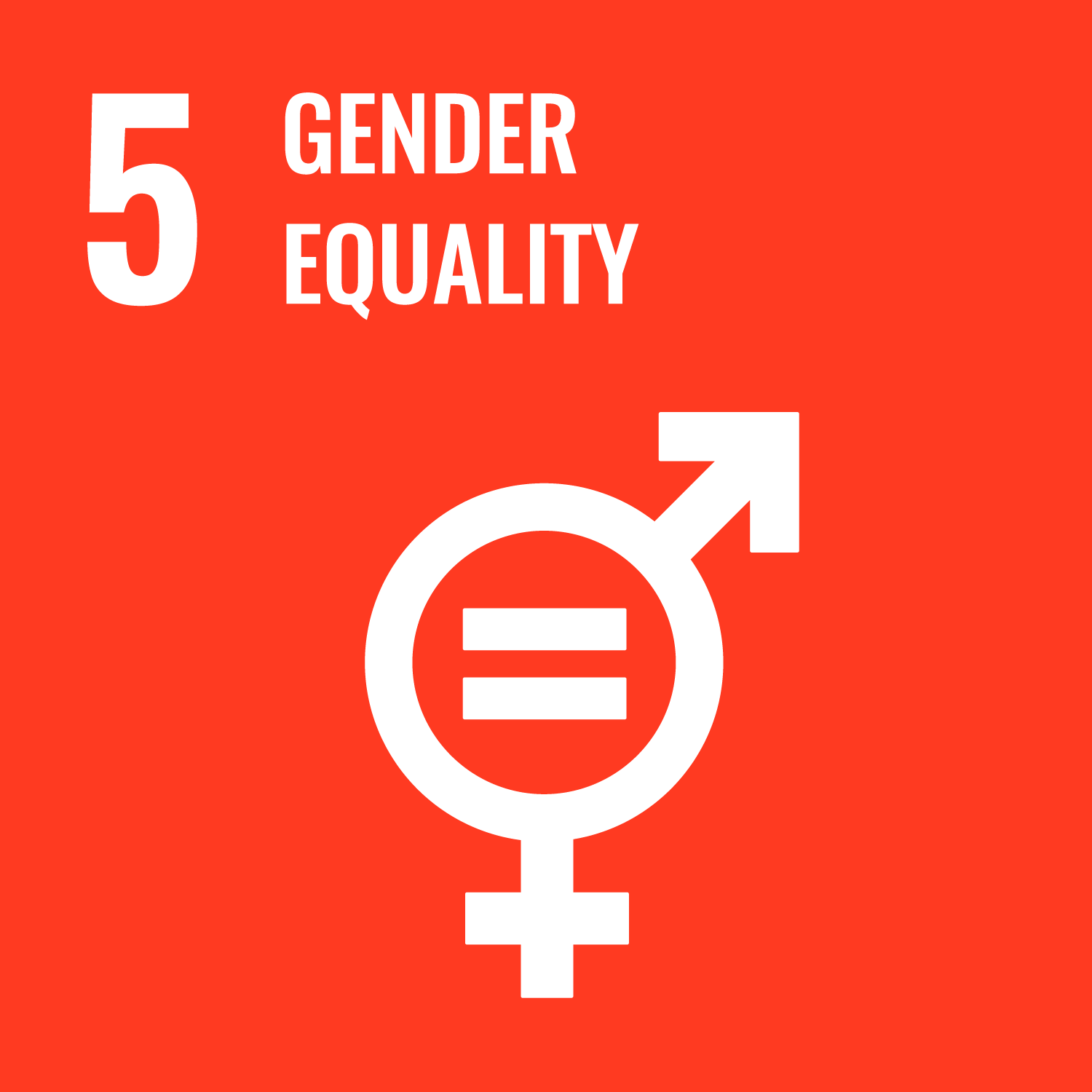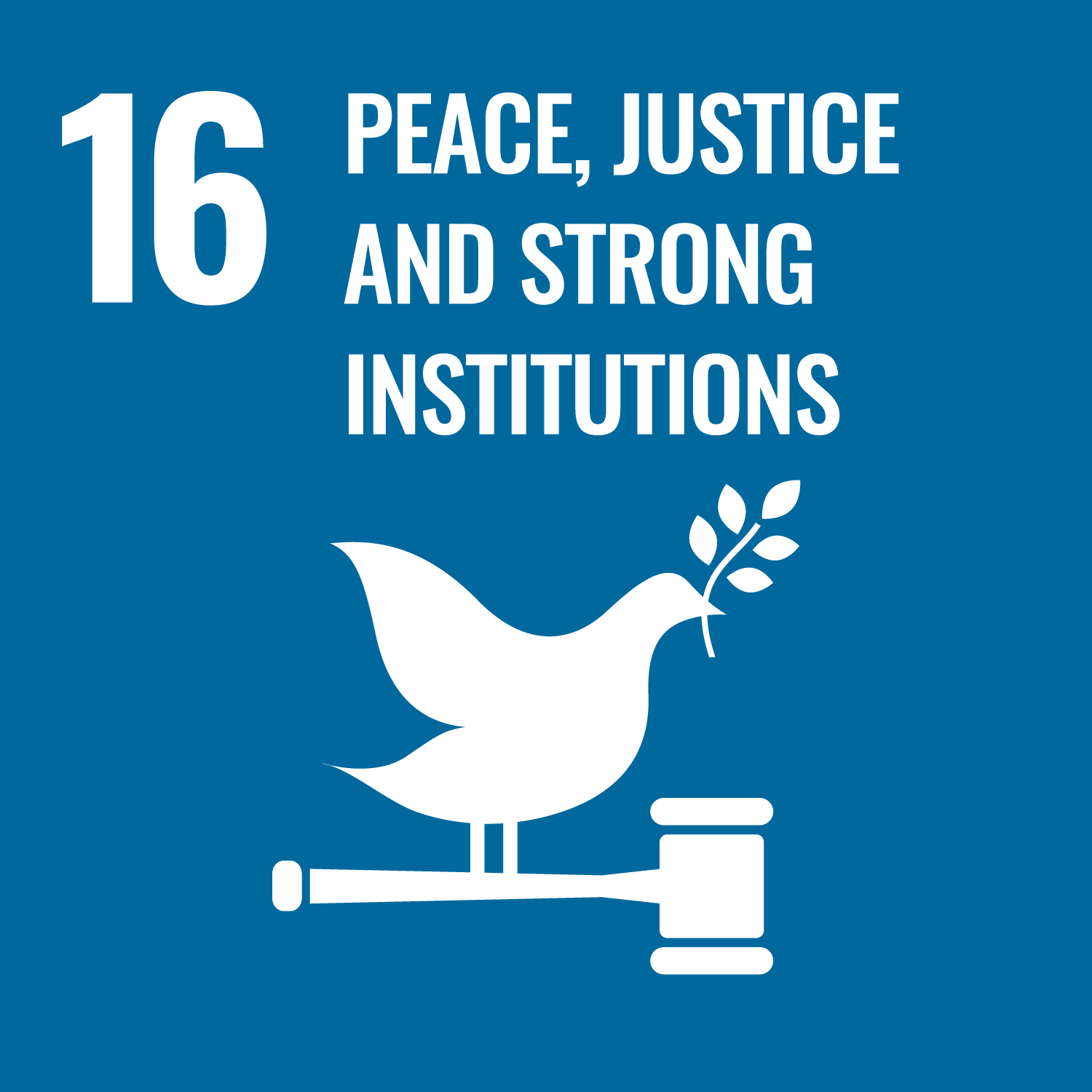 Opportunities and Challenges
are relevant to business operations. These include criteria on good governance, such as the Corporate Governance Code of the Securities and Exchange Commission (SEC), the Principles and Guidelines on Corporate Governance for State-Owned Enterprises, and the Guidelines and Enterprises Quality Assessment System issued by the State Enterprise Policy Office (SEPO), which was revised according to the State Enterprises Development and Management Act, B.E. 2562 (2019), in order to respond to the transforming of environment, business context, competitiveness, and Thailand's policy. Given these considerations, PTT must apply appropriate management principles to support compliance with various laws and regulations, and ensure a balance in its role as both a state-owned enterprise and listed company. It is the Company's aspiration to become a model organization on Governance, Risk management, and Compliance (GRC). These principles therefore serve as the foundation for the development of a management system that ensures fairness and trust for all stakeholders, and which enables the creation of a faithful, ethical, and transparent organization that opposes corruption in all forms. They are the driving forces behind PTT's efforts to adopt the most efficient and effective organizational management methods as well as enhance competitiveness over the short and long term. Effective and efficient corporate governance therefore requires board diversity as well as diversity in knowledge and expertise. It then becomes both an opportunity and a challenge for PTT to recruit directors with the appropriate knowledge, expertise, professional skills, and experience to guide the Company towards its vision of "Powering Life with Future Energy and Beyond", and the pride of all Thai people.
Management Approach
Good Corporate GovernanceGRI102-27
PTT is committed in conducting business to sustainably create values with a management system under the principle of good governance, with good ethics, fairness, transparency, and traceability, comprehensively responsible to all stakeholders. PTT prioritizes the development of internal organizational management mechanism for greater efficiency, by stipulating the principle of corporate governance, rules and regulations clearly in Corporate Governance, Ethical Standards and Code of Business Ethics Handbook (CG handbook). This CG handbook has been developed to serve as a guideline for directors, managers, and all employees in working and fulfilling their duties. This encompasses corporate governance approach, both internal within the PTT Group and external with various stakeholder groups. There are constant reviews and revisions of content to ensure consistent alignment with global changes. In 2021, reviews and revisions were completed to ensure consistency with PTT's regulations, laws, requirements, and corporate governance principle of Securities and Exchange Commission (SEC). This also extended to good practices of leading companies, both domestic and international. The fifth revised edition of the CG Handbook was announced in December 2021.


PTT Board of DirectorsGRI102-19, GRI102-26, GRI102-28, GRI102-29, GRI102-30, GRI102-31
PTT's Board of Directors perform important roles in formulating strategic plans, visions, policies, and key operations within the organization, inclusive of approving operating plans, authorizing annual budgets, determination of renumerations and risk management. The processes take into consideration risk factors covering economic, social and governance issues potentially affecting business operations in addition to governance related to management operations, whereby results are reported for both monetary and non-monetary operations during the quarterly PTT Board of Directors meeting. Furthermore, PTT Board of Directors monitor the management's operations of five specific committees, namely the Audit Committee, Nominating Committee, Remuneration Committee, Corporate Governance Committee and the Enterprise Risk Management Committee, as a measure to assist in the comprehensive scrutinization of key tasks. The ultimate aim includes driving implementation of the established strategies and policy frameworks efficiently and effectively, increase business competitiveness, and oversee business operations according to principles of ethics, good governance, transparency, fairness, verifiability, and engage with stakeholders through balanced and shareholder centric means.
PTT organizes the Board of Directors' performance evaluation on an annual basis accordance with PTT's good corporate governance principles. In 2021, the Board of Directors' performance evaluation form was revised for increased clarity and inclusivity of performance evaluation aspects according to the State Enterprise Assessment Model (SE-AM) criteria of the State Enterprise Policy Office (SPO) as follows:
Improved and included additional questions within the Board Assessment Form on topics related to Risk Management and Internal Control, Monitoring of Financial and Operating Reports, and the Establishment of a Sustainable Organization.
Improved the Board Assessment Form in the Chairman of the Board roles, duties and performance section, Ad Hoc Committee work performance satisfaction section, and Ad Hoc Chairman work performance satisfaction to better reflect efficiency and effectiveness of the respective committees in performing their respective responsibilities.
The assessment forms for the Board of Directors consist of five types namely, entire Board of Directors assessment form, Individual Board assessment form (committee self-assessment), Individual Committee assessment form (assessed by other directors), Sub-committee assessment form (directors assess the performance of their respective sub-committees), and Chairman of the Board of Directors and Ad Hoc Director assessment form (assessed by all directors). Details of the assessments have been implemented according to form 56-1 One Report for the year 2021 under Item 8 of Report on Key Performance of Good Corporate Governance under the Subject of Board of Directors Self-Assessment.
PTT Board of Directors were assessed by independent auditor, the State Enterprise Policy Office (SEPO), Ministry of Finance, on annual basis, and the Thai Institute of Directors (IOD) every two years (or as specified by IOD). PTT has formulated fair and reasonable director remuneration policy, which is reviewed by the Remuneration Committee based on the appropriateness, duty of directors, the Company's financial position, and the Company's performance based on the Performance Agreement (PA) of state enterprise system and benchmark it with other companies in the same industry.
Management
The management is responsible for the Company's overall operations and management. The Chief Executive Officer and President is the top executive with authority and responsibility to manage the Company according to the plan and budget approved by the Board of Directors. The top management shall perform the duties with integrity, accountability and for the best benefit of the Company and its shareholders. The management exercises its authority through the PTT Management Committee (PTTMC) and 50 committees that screen and manage the Company with efficiency.
Consideration of Management's remuneration is in accordance with the policies and criteria prescribed by the PTT Board of Directors. This evaluation takes into consideration PTT's performance according to the State Enterprise Assessment System (SE-AM KPIs) determined by the State Enterprise Policy Office (STI), Ministry of Finance, and corporate KPIs which completely encompasses environmental, social and governance issues. Management at all levels will determine indicators and establish goals annually at the PTT Group level together as a guideline for companywide business operations and performance evaluations. In 2021, indicators linked to key sustainability issues are Eco-efficiency (GHG emission), Safety Management Effectiveness, Human Capital Index and Non-Compliance.

CEO CompensationGRI102-35
The Board of Directors has stipulated that the president & CEO of PTT shall submit the annual performance review to the Remuneration Committee for reviewing. The board then determines the remuneration of the president & CEO basing on the results of this review; financial and non-financial performances. However, these results are considered as undisclosed information. The criteria was defined to cover challenging targets in accordance with the company's short-term and long-term strategies, both, including social, community and environmental responsibility. PTT, as the state enterprise and the listed company, is quite independent in conducting its business efficiently under Thai Government, by Ministry of Finance, and has been enforced to use State Enterprise Assessment Model (SE-AM), stipulated by State Enterprise Policy Office which was governed by Ministry of Finance, for monitoring and evaluating the company performance. Therefore, the president & CEO compensation assessment shall be applied by 3 criteria: SE-AM KPIs (35%), Performance according to the company vision which the president & CEO presented to the PTT Board of Directors (35%) and Leadership and management abilities (30%).
The financial return metric relevant for the CEO's Compensation is Return on Invested Capital (ROIC).
In addition, the CEO's Vision has focused on 4R Strategies: Resilience, Restart, Reimagination, and Reform. Particularly, Resilience which addresses Leading through the crisis and creating sustainable growth by managing business continuity amidst COVID-19 situation, continuously monitoring the operation and providing advice on immediate corrective actions, pushing the ways to reduce and control costs or improve operational efficiency, maintaining PTT's liquidity and financial strength/ credit rating equivalent to the country's, and providing sufficient funds for future investments.
The Remuneration Committee reviews the financial performance of PTT Group by comparing PTT Group' ROIC with its peers in the same industry. The result of ROIC performance assessment is aligned with the CEO's compensation. This ensures that the compensation structure of PTT is suitable and competitive.


ROIC of PTT Group : Year 2017-2021




Total Remuneration Paid to President & CEO in 2021

| Remuneration | 2021 |
| --- | --- |
| Remuneration (Baht) | 31,112,160 |
| Bonus (Baht) | 9,671,211 |
| Total (Baht) | 40,783,371 |
Remark: The remuneration of the President & CEO included an allowance for additionally assigned tasks, namely the positions of Chairman or Director (or both) of PTT's subsidiaries. He has duly complied with the terms of the employment contract as president.

Total Remuneration Paid to Top Management according to SEC's Definition (4 persons) in 2021
Remuneration
2021
Person
Amount
(Baht)
Total Salary
4
33,499,680
Total Bonus
4
16,815,875
Total
50,315,555
The ratio of total annual compensation of the Chief Executive Officer and President to Median of employees' remuneration is 29.22:1
PTT applies Clawback Provision, which is referred from Section 85 of Limited Public Company Act, B.E.2535 (1992) and Section 89/7 and 281/2 Securities and Exchange Act, B.E. 2551. The Act has stipulated that the executives shall perform their duties with fully responsibility, strictly comply with the laws and corporate rules, and respond to the board's and shareholders' agreement throughout the business operation. In case any director or executive fails to perform their duties and involve in misconduct according to these Sections, they will be required to return their bonus and compensation and may be subject to civil penalty and/or criminal punishment.
Key Performance
The PTT Board of Directors structure is based upon a One-Tier System whereby the Board of Directors consists of no less than 5 but no more than 15 directors, of which there are currently 10 independent directors and 4 non-executive directors. In this regard, PTT has maintained that the Chairman of the Board cannot hold PTT executive status and must not occupy the Chief Executive Officer or President position. This practice, which has been continuously realized since 2001, ensures that operations are transparent and verifiable. Disclosures of biographies and director position details are present in the annual registration statement / annual report 2021 (Form 56-1 One Report) and PTT's website

Board of Directors require undergoing a nomination process by the Nomination Committee. At present, there are 7 qualified non-executive directors in terms of knowledge or experience related to the energy industry (Industry Experience according to the criteria of GICS Level 1). However, PTT emphasizes the importance of diversity among the Board of Directors, which entails focus not only on professional qualification but also experience and expertise from a variety of professions, as a means for PTT to maintain a balanced commercial management. For instance, talent sourcing takes into account not only personnel with qualified knowledge from energy/petroleum, legal/ jurisprudence, accounting/finance only but also highlights consideration for inclusion of personnel from various social classes, race, gender, religion, belief and culture. In 2021, there was a female executive, Khun Premruethai Winaiphaet, holding the position of a director. The directorship position is held for 1.5 years on average.
In 2021, the proportion of PTT Directors in attendance of meeting was at 94% on average, which exceeds PTT's attendance requirement of 75%.