PTT recognizes its roles and duties as a leader in air quality control. Being the largest energy business in the country, PTT's role and significance are especially apparent. When Thailand faced air quality issues in 2019, all stakeholder groups have high expectations regarding PTT Group's management. The Group has response to this demands, by speeding up measures to assess and control air quality effectively. Furthermore, PTT also deploys international technology according to its commitment to control its air emission, ensuring minimum impacts to the environment, society and community. This is aligned with regulatory requirements and PTT's very own determination.

PTT Group has installed an additional set of Selective Catalytic Reduction (SCR), a pollution treatment technology. In 2018, the Group has also installed a unit for removal of hydrogen sulfide contaminant in by-product acidic gas. The unit is Regenerative Thermal Oxidizer (RTO) type, and is at Rayong Natural Gas Separation No. 5. This was the Group's efforts to control air quality, through emissions released, minimizing impacts to society and community. The Group has also continuously monitor and manage any pollution. Data collected is used for analysis and air quality planning for maximum efficiency.
PTT Performance
Progress against Plan
VOC intensity
(tonne per million barrel of oil equivalent)
Remarks: In 2019 The data excludes PTT Oil and Retails Public Co. Ltd.; which became a separated entity from PTT as of 2018. This results in reduced emission of VOC.

NOx intensity
(tonne per million barrel of oil equivalent)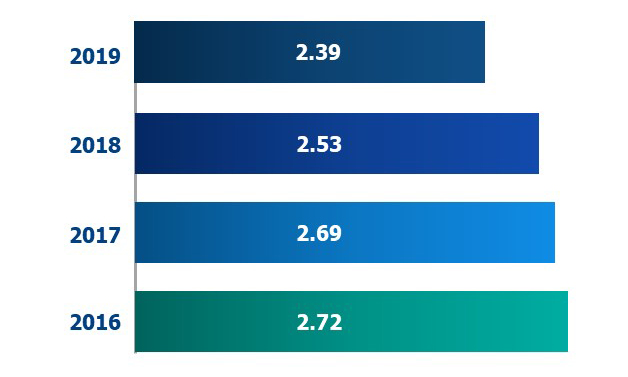 SO2

intensity
(tonne per million barrel of oil equivalent)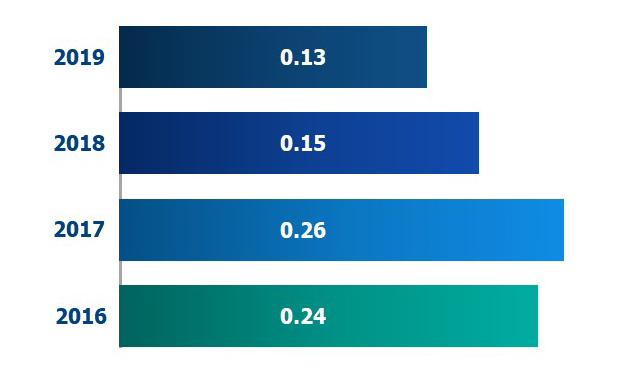 PTT Group Performance
Direct NOx emissions
(Metric tonnes)
Remarks: The scope of covers PTT and flagship companies (GC, IRPC, GPSC, PTTEP, TOP, OR)

Direct SOx emissions
(Metric tonnes)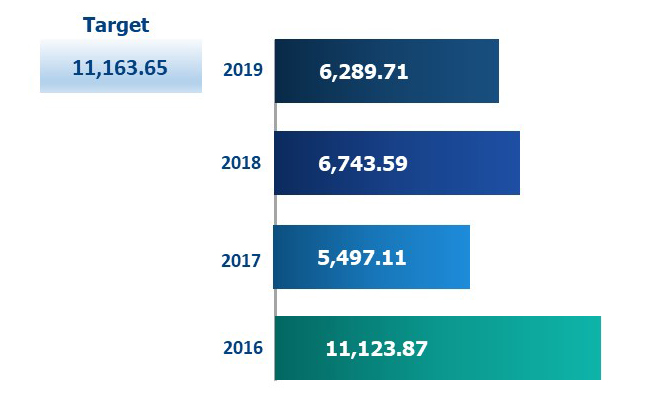 Direct VOC Emissions
(Metric tonnes)