Sustainable Development Goals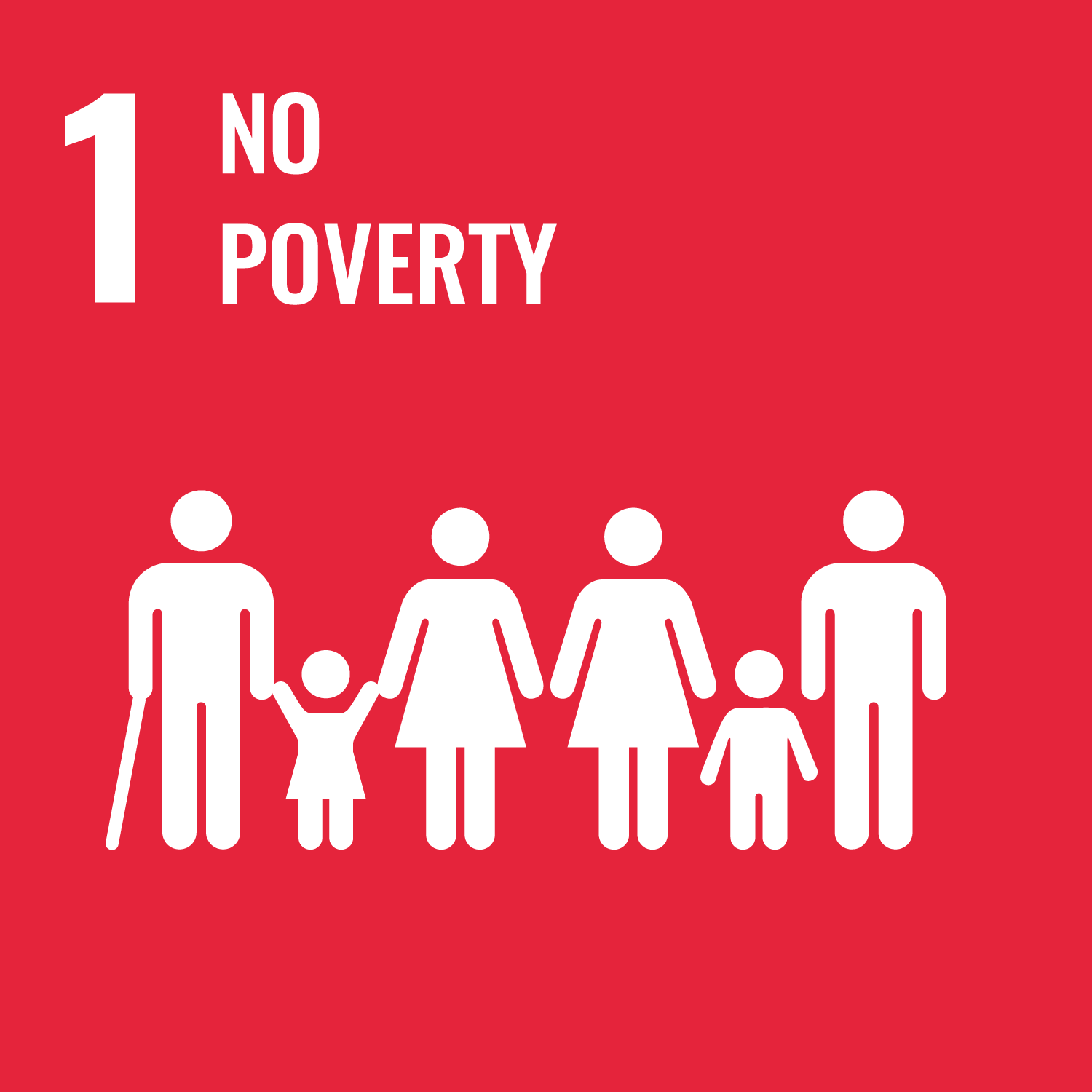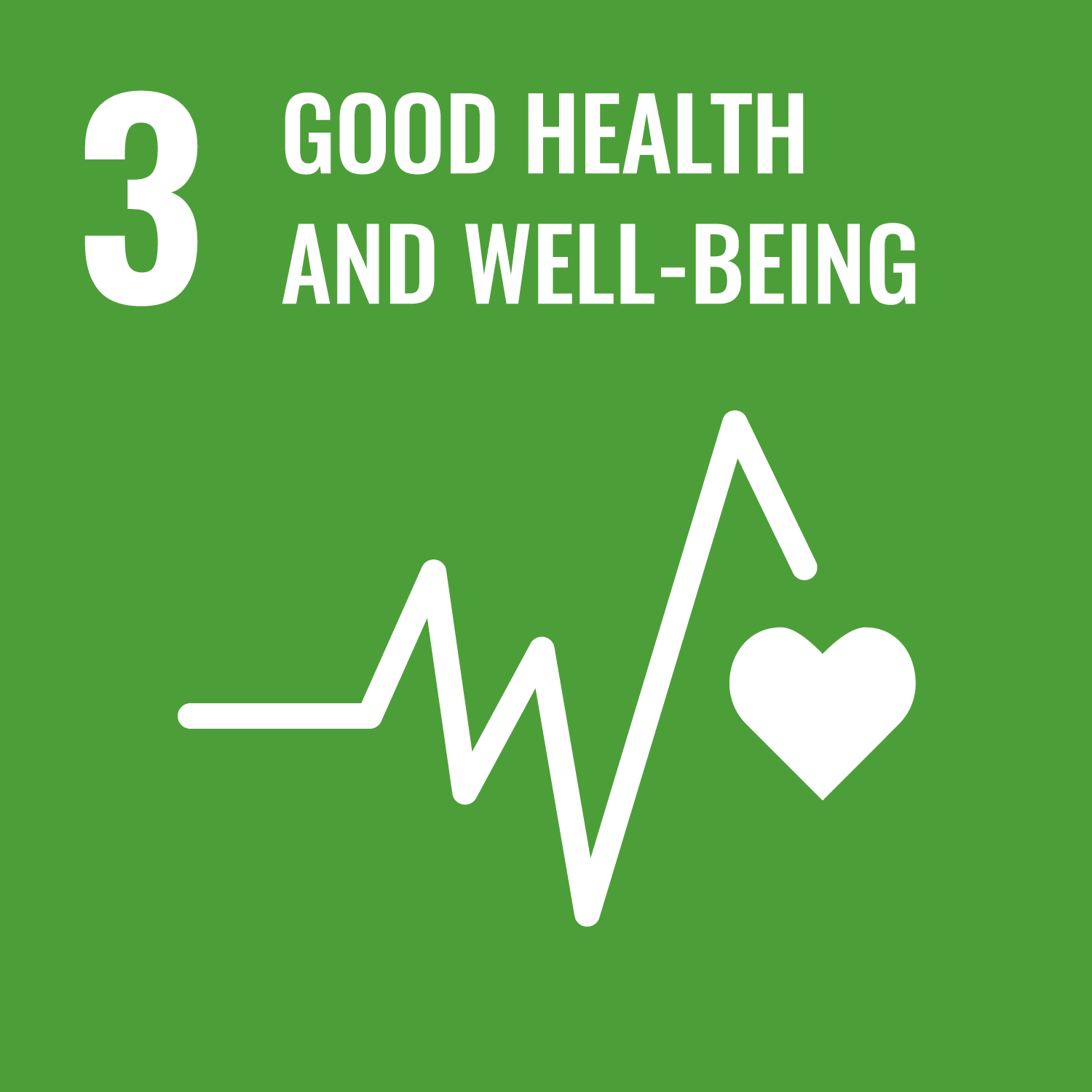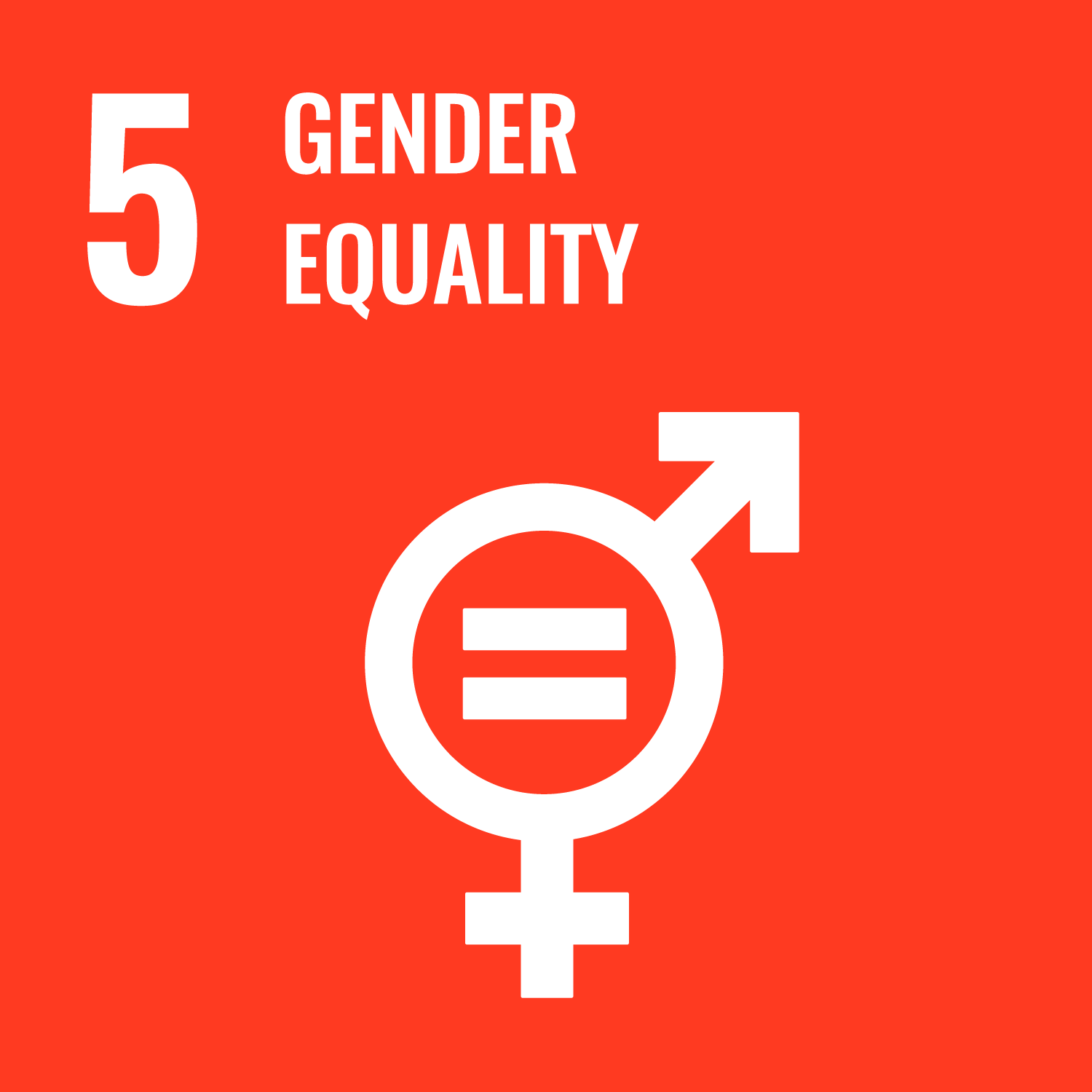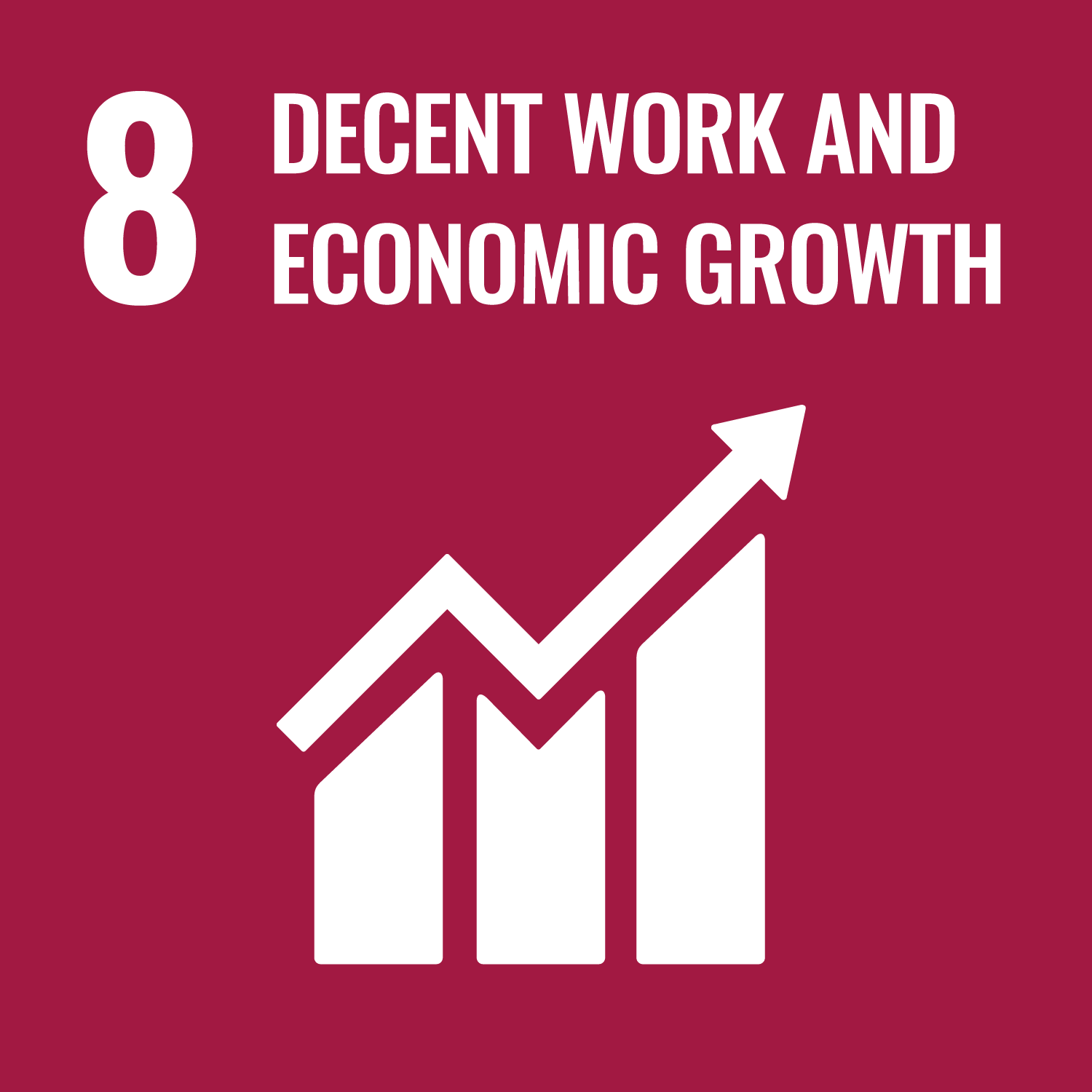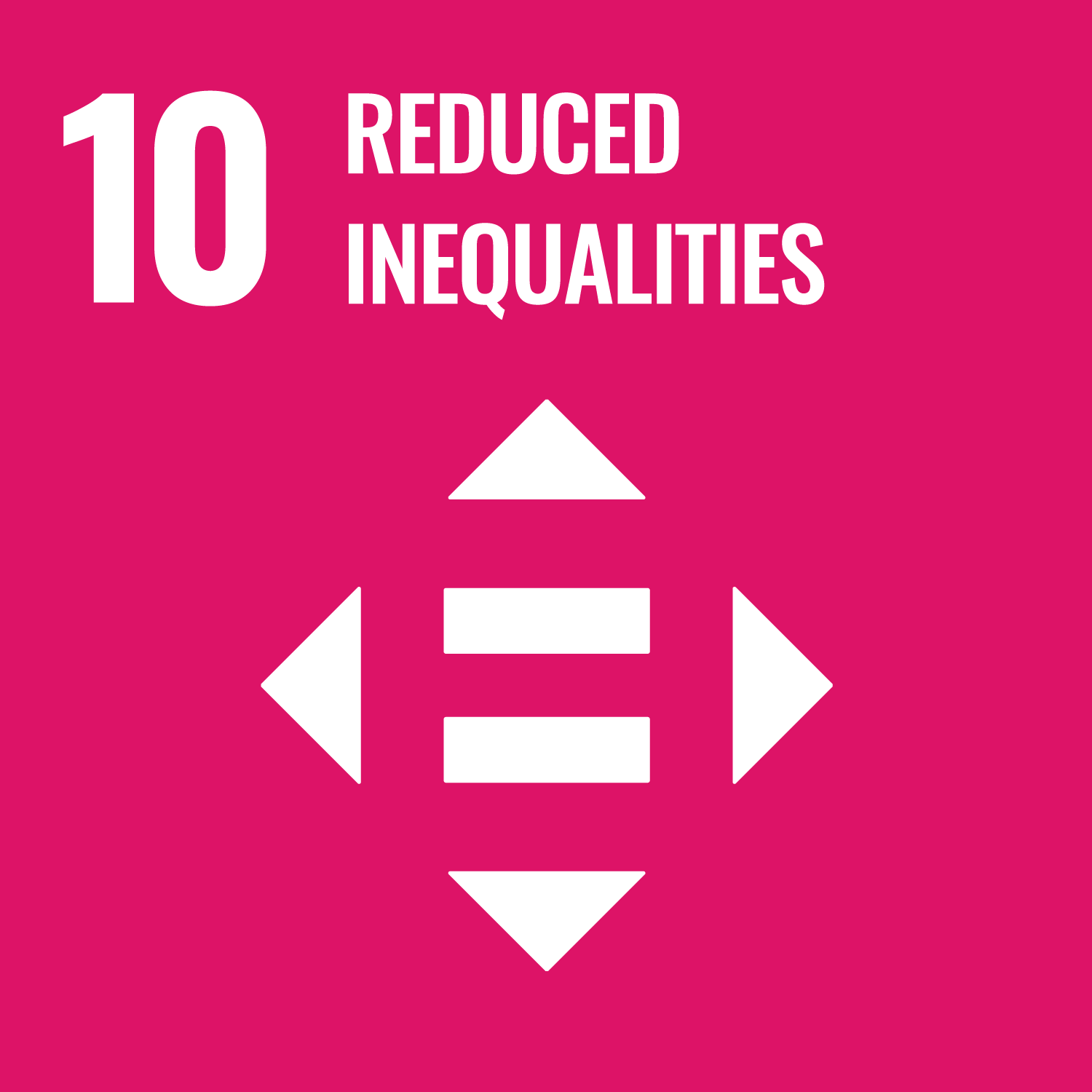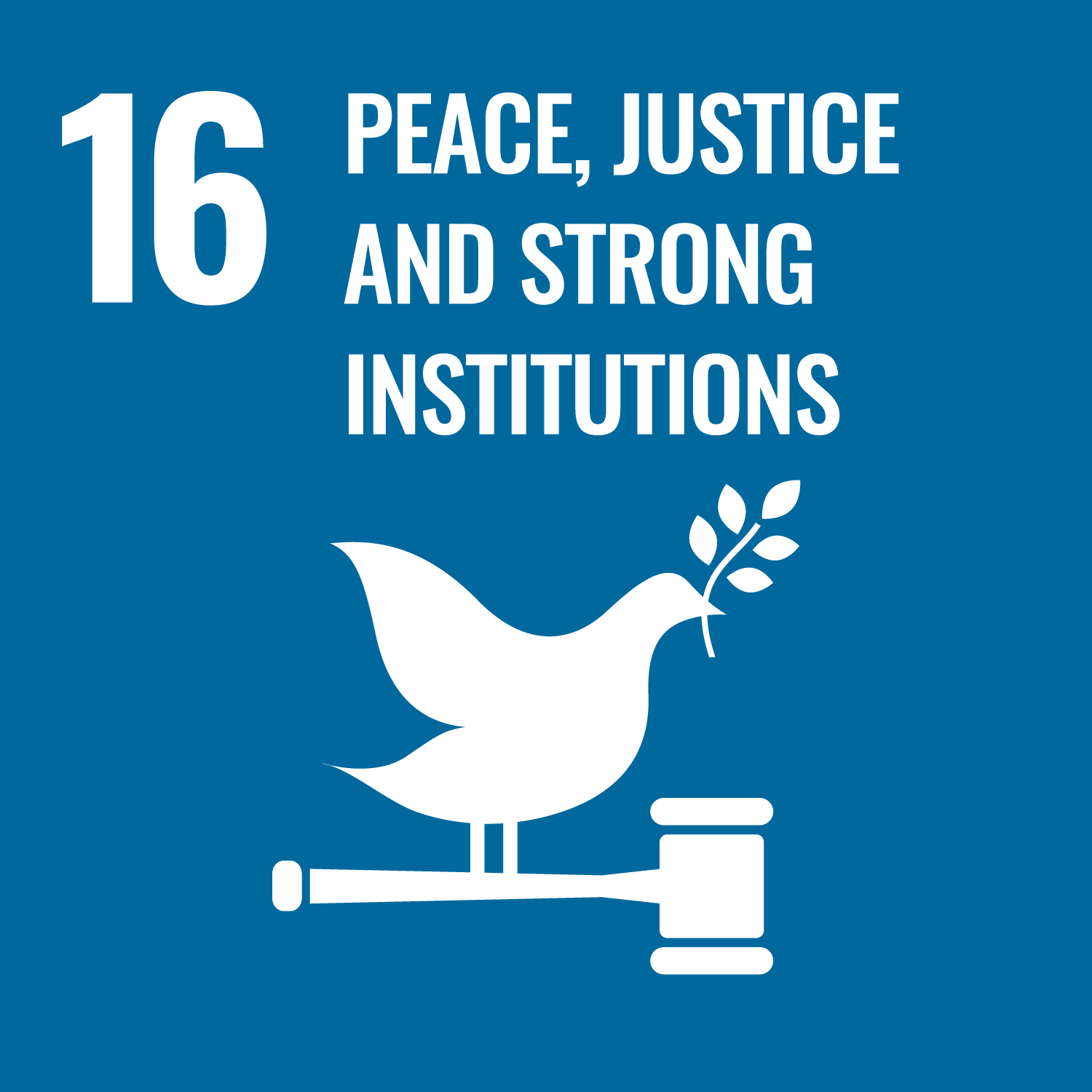 Opportunities and Challenges
PTT has changed our corporate vision to "Powering Life with Future Energy and Beyond," bringing focus to an energy business of the future and the increasing variety of business operations while we expand and diversify into new business landscapes that extend beyond just energy. As we evolve, it is imperative we evaluate our business drivers and core capabilities, along with the skillsets, knowledge, abilities, experiences and characteristics of our personnel in all roles. This lays the framework to plan and develop personnel at all organizational levels, including executive management, and fosters a corporate culture of continuous learning, strong ethics, and positive behavior. Through our SPIRIT values, we build a workforce that is not only equipped with the necessary tools to succeed but also able to uphold high ethical standards, in line with PTT's direction and future business goals. These factors drive us forward and enable our business to grow sustainably.
In the onset of COVID-19 over the past two years, PTT has adopted more flexible working arrangements, such as the "Work@Home" policy when cases were on the rise and the "Work from Anywhere" policy as the new normal when conditions improved. The change was made on a foundation of Trust and Respect, where PTT has continued to establish a strong working culture under guidance from our SPIRIT values. Other examples include workplace digitalization, the conversion of classroom to online training, and virtual classrooms. In addition, to protect our employees and their families from COVID-19, we have been trying to expedite procuring vaccines as well as instituting various screening and preventative measures. These efforts build confidence and trust that PTT will be able to return safely to business as usual in the new normal.



Management Approach
Human Resource Management
PTT values the importance of human capital development in enhancing knowledge and competencies, as it is a key factor in driving business competitiveness towards the organization's vision and mission. PTT focuses on building a Knowledge-based Society to build leadership and develop employees into ethical and talented professionals, promoting leadership-enhancing opportunities, fostering employees to become ethical and talented professionals with readiness for lifelong learning at PTT. PTT supports employees' capacity in caring for societies, communities and the environment, in addition to becoming a driving force for organizational sustainability.
Employees play a vital role in moving the organization's vision, mission, and strategy on the path of success. Based on this understanding, PTT has identified the following strategic objectives and approaches to manage human resources:
| Strategic Objective | Management Approach |
| --- | --- |
| Sufficient potential director pool to support business growth | Analyze success profiles in positions as required by businesses; develop management's leadership skills as appropriate to both current and future position requirements; monitor results, and build robust succession plans for all important strategic positions. |
| Sufficient potential employee pool to achieve business direction | Select talent pool of capable employees, and enhance employees' skills for future executive positions through the career management program and regular monitoring for improvement. |
| High potential employees | Develop employees to support business expansion in core and new capabilities, which include that of PTT's Leadership and Learning Institute, as well as Functional Academy for each career path. Functional Academy is responsible for designing, developing and driving the effort for employees' knowledge, capacity, and professional excellence. This is according to vision and mission of human capital development directions in line with CCT business line. There are also 3-5 years roadmap developed to facilitate the vision, as well as support plans to build business line-specific expertise. This allows them to become internal lecturers of PTT Group, in order to become an organization of sustainable learning. |
| Highly engaged employees | Focus on enhancing workforce engagement by analyzing engagement survey results and setting up plans for Corporate Policy Focus and work line. This comprises supporting directors' human capital development, as well as process and system improvement, to ensure they suit the needs and expectations of employees in each business line and their diverse age range, etc. |
| Highly capable HR and effective service delivery | Build the capabilities of executives and HR officers to effectively respond to short and long-term business requirements. |
Remark: • Potential director group refers to manager-level employees who are SEVP Pool, manager-level employees who are EVP Pool and manager-level employees who are VP Pool
• Potential employee group refers to senior-level employees who are DM pool.

Structure and Management System
PTT's human resources management structure consists of respective committees, as follows.
Professional Consultants stipulating guideline for employees' professional development
Human Resource Business Group Committee (HRBG) examines human resources management
Human Resource Committee (HRC) proposes policy and provides guidance on human resource management.
PTT Human Resource Management considers and approves principles and guidelines of PTT's principles and management approach
Structure, Remuneration and Manpower Committee approves structure, positions and work rates, as well as manpower
Human Resource Group Alignment with Coordination Management Committee (HRAC) manages human resource matters to systematically align with PTT's strategy and direction
PTT Management Committee advising and providing recommendations to the Chief Executive Officer and the Management Director, facilitating key decisions regarding strategy, business directions, long term operations, performance, investment plan, and budget.
Human Resource and Educational Scholarship Committee focuses on international scholarships, trainings, and development programs for employees from level ten downwards. The aim is to prepare for respective readiness in becoming executives
PTT Union Relations provides opinions, fosters and promotes union relations to address internal conflicts within PTT, including adjustment of regulations, addressing grievances, or ameliorate employment conditions
PTT integrates the concept of a Learning Organization into the design of PTT's human resource management and organization development systems and uses information technologies in everyday operations. For example, the Systems Applications and Products (SAP), which stores employee information, and the COACH Application, which maintains employee records and information on their competencies, derives from work analyses and success profiles. The COACH Application also stores information on KPIs used for standardized employee performance assessments.

Recruitment
PTT is always prepared to extend opportunities to candidates who have potential and are ready to embrace the challenges that come with driving the development and growth of our business in a steady and sustainable manner. Guided by our vision "Powering Life with Future Energy and Beyond," we are committed to our personnel's career advancement and collective innovation, including the utilization of digital technologies, to better position ourselves as time and circumstances continue to evolve. Our management philosophy emphasizes nurturing our people and their potential, so they can grow alongside our business sustainably while also enjoying a work-life balance and equal employment opportunity.
PTT has a robust recruitment and selection system in place. In line with our vision, job openings are broadcasted through multiple different channels that cater to new-generation recruits to attract a wide and diverse talent pool with the qualifications PTT seeks. Examples of such channels include our online application site and @PTT Career official Line account. In addition, PTT has been building networks within universities by organizing activities and initiatives with faculty members and students annually. These engagements provide an avenue to exchange and share ideas and experiences between the universities and our employees, thereby facilitating knowledge transfer and a clear understanding of our operations. Prospective applicants will then be able to effectively prepare as they begin the application process. Moreover, there is a Human Resources department at a business level that works in conjunction with a business unit. Together, both identify and analyze the demands, skillpower, and capacity requirements before developing a Human Resources plan to recruit and select applications with the qualifications that align to our business needs.
PTT prioritizes the maintenance and promotion of employee diversity. This includes ethnicity, religion, age, economic, social and economic backgrounds, and political interests. PTT also welcomes those with disabilities. PTT aims to have diverse human capital, responsive to different work needs and customers' preferences, variety of business both domestic and international. This allows exchange of ideas, cultures, point of views and experiences – enabling for creativity and innovation for both business and the public's benefits.
Moreover, PTT also places importance on raising awareness of human rights, diversity in the workplace and good business ethics by providing training courses "Good Corporate Governance and anti-corruption and corruption (CG E-Learning)" to all employees and executives. This is also a part of the Corporate KPI assessment in 2022

PTT has specified the conduct expectations and disciplinary measures that are communicated to all employees. If there are breaches, the supervisor must reprimand the employee or, in more severe circumstances, it will be regarded a disciplinary offense, and the employee will receive a minor punishment proportional to the circumstances.
Any actions or inaction that discriminate against, sexual and non-sexual harassment, obstruct, or restrict any advantage, directly or indirectly, without cause, because the person is male or female, or expresses themselves differently than their natural gender, or because of their origin, age, language, race, religion, disability, physical issues, or other factors are regarded as discipline crimes (HR Section 20, Standards of Conduct and Disciplinary Acts, Article 3.8). The aforementioned behavior is regarded as a moderate offense in accordance with PTT's disciplinary policies. There is a penalty of abstaining from a salary increase for no more than six months in the following year (Article 2 of the table is attached. Guidelines for disciplinary hearings and penalty deductions).

Talent AttractionGRI202-1, GRI404-2
PTT's strategies and policies to foster employees' motivation in-term of remuneration, career path and etc. are as follows:
Improve criteria on position and appointment to be standardized throughout PTT, ensuring employees have good performance and capacity. This helps promote advancement that is distinctive from other employee groups
Annual benchmarking research of leading companies' remuneration practices, ensuring competitive remuneration of employees. There is adjustment reflecting employees' experience, work proficiency or greater responsibilities
Compensation links to individual performance. Employees at all levels must set targets and performance indicators consistent to business targets and strategy. They must be indiscriminately reflective of employees' performance.
Remuneration is linked to individual performance, stipulating for employees of all levels to set goals and targets at an individual level. The goals and targets must be aligned with business goals and strategy, while justly reflecting the different performance results among employees.
Career path management that creates employee readiness for promotion and moving up in the organization. The individual career development plan
is prepared for high performance and development of employees that ensure their eligibility as candidates for internal vacancies. The promotion will be considered by the committees in a transparent and fair way
Welfare and other benefits offered by PTT are higher than legal requirements and are tailored to suit all age ranges. Each employee is able to employee is able to select the benefit package that best suits his or her needs and situation, such as alternative welfare, or medical treatment of family
| Age Range | Welfare and Benefits |
| --- | --- |
| Employees | Flexible benefits to suits the different needs of employees based on age group. There are also welfare and benefits for family members, such as medical care and scholarships |
| Near-Retirement Employees | Pre-Retirement Training Programs, such as training on senior citizen laws, the inheritance law, and healthcare for senior citizens. All trainings provided free-of-charge. |
| Retirees | Farewell sessions for retirees providing knowledge on different issues, such as healthcare, financial planning and management, welfare and benefits, types of tax payments, etc. There is also Organizational Support Program for staff in difficult circumstances, such as those facing health issues etc. |
More special welfare and other benefits for childcare offered by PTT
:
Employee who is during pregnancy has paid parental leave in not excess of 90 days and can continuously use parental leave in not excess of 150 days without pay.
Employee (male) who is legitimate has paid parental leave in not excess of 15 days.
Provide lactation facilities at PTT Medical Service during 08

.

00

–

17

.

00
Performance Assessment
Performance Management System: PMS has been used in employees' performance management process to support ongoing good performance. Management and all employee level have to set individual KPIs that align with business strategy and enhance engagement through 6 aspects according to the balance scorecard as follows.
Product & Service Outcomes
Customer-Focused Outcomes
Financial & Market Outcomes
Workforce-Focused Outcomes
Process Effectiveness Outcomes
Leadership Outcomes
After setting corporate strategy plan, PTT assesses individual and business unit performance using the COACH application at least twice a year. A mid-year performance review is conducted during the 2nd quarter, and during the 4th quarter; an annual performance assessment is carried out covering issues of planning, progress monitoring and employee development to ensure that employees can achieve their targets in line with the vision, mission, and corporate strategy of the organization.
Human Capital DevelopmentGRI404-2
Career development is carried out in conjunction with knowledge management at PTT, in order to develop employee capacity and build the necessary skills to increase business competitiveness for the present and future. Career management is utilized as a mechanism for career advancement in each position, and covers the areas of employee competency, knowledge, experience, and personal attributes, to ensure that employees have a clearly defined career path and are motivated to continue pursuing individual development by specifying the individual development plans. PTT encourages its employees to apply new skills and knowledge derived from training using the principle of 10/20/70, which is closely linked to the career management system. Through this system an employee will gain 10% of knowledge and skills from a formal learning process, 20% from coaching and feedback from supervisors or mentors, and the remaining 70% from project assignment or on-the-job-training (OJT), as well as through sharing of knowledge and skills with others.
The Career Management System is a system used for planning employee development in terms of building capabilities, technical skills, and career growth. At the employee level, this is managed by the Career Advisor and Human Resource Committee, while the Executive level is managed by the Human Resource Group Alignment and Coordination Management Committee, and PTT Management Committee. Supervisors and employees are jointly responsible for preparing Individual Development Plans (IDPs) to ensure employee growth and career advancement.
In terms of succession planning for executives and leadership positions, PTT categorizes candidates into the potential director pool (SEVP Pool, EVP Pool and VP Pool) and potential employee pool (DM Pool) which are supervised by the following committees:
SEVP Pool by PTT Human Resource Management
EVP Pool by PTT Human Resource Management
VP Pool by Career Advisor Committee
DM Pool by Career Advisor Committee
PTT analyzed the Group's needs in a 5-year timeframe, and selects employees with high capacity accordingly. PTT creates an individual development plan, sets targets and goals. This facilitates their readiness prior to being appointed in key positions. Furthermore, there are scholarships provided to employees whose interests aligned with PTT's strategy.
PTT prioritizes human capital development at all levels through the PTT Leadership and Learning Institute (PLLI). Leadership development and employee learning is supported via core courses, consisting of the Leadership Development Program and Core Program, and technical training via the Functional Program. By focusing on the integration of various learning approaches and strategies suitable to learners based on Adult Learning principles, these programs currently and will continue to serve as pillars of our business. Ultimately, we expect to create an environment that facilitates the learning and sharing of experiences, including intergenerational knowledge transfers, hands-on practice, and case-based learning.
PPLI utilizes digital tools to support employees in continuing their learning journey beyond the classroom. In 2021, as the outbreak of COVID-19 continued, PPLI shifted the employee development model towards Virtual Classrooms. This allows participation and the exchange of knowledge, ideas, and experiences in real-time through VDO Conferences and training coordination through the PTT Learning Management System (PTT LMS). Currently, 233 training courses are available in the Virtual Classroom format. When we combine Experiential Learning, an approach where individuals learn through online Role Play activities, with Board Games, employees are immersed in a fun and interesting atmosphere while having a chance at practical application. The result is a stronger knowledge and better understanding of our business and operations.

Furthermore, PLLI supports other forms of employee self-learning for personal growth and promotes infinite learning that is accessible anywhere, anytime, such as E-Learning, which provides content related to organizational knowledge. PTT's Online Learning platform encompasses not only a selection of external sourced courses in Business, Technology, Soft Skills, Lifestyles, and other topics, but also over 100 PTT E-Library courses (E-Book, E-Magazine, Magazine, Book). Through the system, employees are able to search, reserve, borrow, and return books and magazines. General books are also available through Podcast, online collections of audio programs that provide knowledge in a variety of fields. These forms of learning can be used to build on Flipped Learning, an approach that blends multiple various learning styles. One example is learning through a virtual class together with reading E-books recommended by PTT's compulsory program. The model aligns with our business direction and organizational strategies, along with creating the most benefits in employee development and modern management. In 2021, 2,391 individuals utilized this outside-the-classroom learning system, accounting for 67% of the total workforce.

PTT Leadership and Learning Institute Curriculum Structure




Employee Engagement
Every year, PTT reviews and develops key factors affecting employee engagement and satisfaction, in both the quantitative and qualitative dimensions. Methods include field research and data collection, small group meetings with employees, and the employee engagement and satisfaction surveys themselves to help us understand the needs and expectations of our diverse pools of people. Results from the assessment are then analyzed to improve how we approach building engagement and satisfaction, which in turn leads to key business outcomes.
In 2021, PTT reviewed the PTT Engagement Model and modified the questionnaire from 35 to 37 questions. The two additional questions relate to our efficiency in responding to COVID-19, reflective of the changing context and social conditions. Moreover, the integration of our SPIRIT Survey with our Engagement Survey has allowed employees to complete both on corporate culture and organizational engagement, respectively, at the same time.

Employee Rights
PTT's approach to human resource management is committed to sustainability and adheres to the UN "Protect, Respect and Remedy" Framework, the International Labour Organization (ILO), and the OECD Guidelines for Multinational Enterprises, where human rights, labor rights, and fair treatment in the workplace are all well-respected. PTT strives to provide a healthy work-life balance by promoting the quality of employees' working life through job security, safety, and positivity in the work environment. If improvement to any aspects of the workplace is necessary, objectives and key performance indicators are clearly defined to provide guidance and effectively assess the results of such efforts. Several avenues are also available to employees to access information related to the company's human resource management. These include corporate policies, regulations and requirements, news updates related to labor relations, personnel changes, employee benefits and privileges, activities to strengthen employee engagement, crisis management, and other relevant internal communication through the internet, email, or relayed by management and team leaders. Additionally, PTT's grievance mechanisms are designed to serve as channels of communication where affected individuals can raise workplace concerns openly. These mechanisms operate on transparency, have systematic processes, and are communicated firmwide. Employees are informed of the complainant's due protection against retaliation or impacts to their performance or safety as well as that the organization must then define clear guidelines to prevent recurrence of the same or similar grievances.

Living WageGRI102-37, GRI202-1, GRI401-2
PTT's considers the living wage as the minimum baseline in determining remuneration. This means earning enough for employees and their families to afford adequate human necessities, enjoy a satisfactory standard of living and quality of life, and make appropriate contributions to savings. PTT regularly reviews employee compensation and remuneration plans, and the State Enterprise Employee Union of PTT Public Company Limited processes any negotiations, in which a designated Labor Relations Committee addresses complaints, claims, or employee expectations. The Committee convenes every month and publishes meeting minutes accessible to all employees. Among other matters during the meeting, results from the annual employee engagement and satisfaction survey are discussed to determine if any adjustments to current remuneration structures or compensation levels are required. Components of PTT's remuneration are as follows:
1. Salary

At a minimum, employees should at least be able to cover their cost of living, provide sufficiently for themselves and their families, and have enough left to save. Multiple other factors influence how financial compensation is determined. The salary benchmarking process ensures PTT's offer is comparable to other leading Thai businesses, particularly in the oil and gas industry. Then beginning from an employee's starting salary, the pay structure reflects the different and additional qualifications and responsibilities that come with the incremental progression of each job level. Every year, PTT conducts a comprehensive review of total compensation and remuneration. If it is determined to be subpar and a raise is warranted, PTT will submit a proposal recommending to the Board of Directors to re-assess so compensation remains competitive and fair to all employees. Payout occurs on the 28th of every month, and raises happen once a year. The annual pay increase is subject to the Board of Director's approval, after accounting for overall business performance, cues from competitors and other top Thai companies, and general economic conditions that potentially affects the cost of living. Besides these variables, raises are also tied to performance. Determined on an individual basis, what one employee receives will vary from the next as it is intended to reflect each person's hard work, level of responsibility, and ability to execute duties. Regardless, the minimum salary increase will always exceed inflation to improve employees' purchasing power and ability to spend each year. Lastly, employees will receive a salary increase when promoted (promotion increase), a reward reflective of the additional responsibilities and duties the more senior position entails.
2. Welfare and Benefits
PTT provides other employee welfare benefits that extend beyond monetary compensation as part of our commitment to the well-being and livelihood of our people and their families. We recognize unfortunately, for most employees, salary alone is not sufficient, especially in the absence of adequate government support. PTT's employee benefits cover more than just bare human necessities and are on par with those provided by peers in the Oil & Gas industry as well as other leading companies in the country. These include medical benefits in the form of health insurance and PTT's own initiatives, such as an onsite workplace clinic available to employees and family members free of charge, vaccination support, and annual physical exams. In addition to medical, PTT also offers financial assistance through loan programs and savings plans. Employees are encouraged to contribute to their savings in case of emergencies as well as for retirement. To that end, PTT provides contributions to provident funds and savings and credit cooperatives, in which a variety of savings plans and programs are available to meet the needs specific to each employee.
In the event of relocation to another province, employees will receive additional compensation to account for the associated financial and non-financial costs, including expenses and difficulties from moving, lodging, higher cost of living at the new place, and being away from family. While PTT corporate housing is available in certain areas, for others where this option is unavailable, employees will be reimbursed for rent enough to cover finding accommodations themselves. Employees working offshore are eligible for additional compensation as well. For employees relocated abroad, welfare and benefits are determined according to the country's terrain, weather, society, environment, cost of living, among other factors, so employees and their families can continue to enjoy a good quality of life. Compensation increases are based on the cost-of-living adjustment index (COLA Index), which varies between countries. Relocated employees will therefore have enough to maintain their standard of living, cover housing costs, and support family members in the event they also move and stay. Moreover, PTT will assist with the costs of the foreign country's public services and utilities to alleviate some of the financial burden as they tend to differ from those in Thailand, along with subsidizing the employee's child or children's education. PTT has derived the aforementioned compensation and various benefit programs from survey results conducted by the world's leading consulting firms. As such, PTT's relocation packages are universal and comparable to those provided by other leading businesses.

PTT provides extra compensation to employees performing tasks beyond their normal scope of work. These include employees who are asked to work overtime or during a holiday; hourly employees whose nature of work requires long continuous shifts otherwise damage may result if stopped; employees working offshore to compensate and motivate since they are working in hazardous and inconvenient sites; and employees on standby, including those who has maintenance responsibilities and those required to be present in on-duty areas so they are ready when called upon in urgent situations. The extra compensation is to incentivize employees to perform these special activities as well as to recompense for the change in their daily time of rest and from losing the opportunity to take a break during a regular holiday.
3. Bonus
As a form of motivation for employees and show of appreciation for their dedication and hard work, bonuses are awarded annually. The amount is determined based on PTT's overall success during the year, subject to the Board of Directors' approval, and paid out every January of the following year. The amount each employee receives may differ because the bonus is also meant to reflect individual performance.
Grievance Mechanisms GRI102-41
PTT has transparent and systematic employee grievance management and mechanisms which preserves confidentiality and respects human rights. The purpose is to create an environment of understanding among employees as well as between employees and the organization. A Grievance Committee is established to review and investigate incidents on a case-by-case basis, with representatives from Internal Audit, Legal, Corporate Governance, and Human Resources serving as committee members. Employees can submit formal complaints to their own supervisor or manager, their business unit's human resources division, the Employee Relations complaint system, the Labor Relations Committee, the Joint Consultation Committee (JCC), or the State Enterprise Employees Union of PTT Public Company Limited.
1. The PTT Labor Relations Committee was established under the State Enterprise Labour Relations Act B.E. 2543 (2000). The Committee consists of 19 members, with the President as Chairman, nine employer representatives, and nine employee representatives. The Committee convenes monthly to discuss and address employment conditions, employees' rights and benefits, and employee complaints. Complaints are escalated by the employee representative(s), and progress is closely monitored until they are successfully resolved.
2. Joint Consultation Committee (JCC): A Joint Consultation Committee was established at each of PTT's key operational areas which are located throughout different regions, such as the Gas Separation Plants (GSPs) in Rayong and Amphoe Khanom, Nakhon Si Thammarat, and the Operation Center in Chonburi. The Committee members consist of the operation's director serving as chairman and employee representatives. Both parties jointly review and address all requests and complaints submitted by management as well as employees, to ensure our people have a quality standard of living along with complying with the law and company policies.
3. State Enterprise Employees Union of PTT Public Company Limited: The State Enterprise Employees Union of PTT Public Company Limited is an independent entity that plays a vital role in the review and investigation of grievances and improvements to corporate policies, requirements, and procedures to ensure they are effective and fair to employees. The Union's goal is to ensure employment conditions meet minimum standards set forth by laws and legal regulations. For that reason, PTT has continuously provided the opportunity, facilitated, and encouraged employees in becoming members of the Union.

Corporate Values
PTT Group Core Values
At PTT, SPIRIT defines our core values and shapes the behaviors and ways of working of our people. SPIRIT represents S: Synergy, P: Performance Excellence, I: Innovation, R: Responsibility for Society, I: Integrity & Ethics, and T: Trust and Respect. We believe these six values in SPIRIT will be the foundation that inspires management and employees to be good and conscientious citizens, who uphold the standards of both the company and the society beyond.
In 2021, upon re-evaluation, we have adjusted our values to better capture the essence of our new vision "Powering Life with Future Energy and Beyond" and position ourselves to respond to future challenges. The people of PTT Group will be the force that drives Thailand forward through change and into a new future, guided by the values that make up SPIRIT:
Synergy: Knowledge sharing and collaboration happens robustly among employees within and beyond the organization.
Performance Excellence: Employees are prepared and can quickly adapt to change. They are diligent individuals who go above and beyond expectations, creating and delivering maximum value to stakeholders.
Innovation: With a positive outlook, employees continuously seek new opportunities and ideas and are not afraid to think outside the box. They are able to utilize and apply new digital technologies to improve work efficiencies while continuing their journey of learning and self-development.
Responsibility for Society: Employees act with social awareness and understand impacts to stakeholders, thus contributing to sustainable business development with environmental responsibility. They are volunteers who lend a helping hand to the public, community, society, and nation.
Integrity & Ethics: Employees exemplify upstanding character traits and work ethics. They uphold the organization's moral and ethical standards and remain open and honest no matter how challenging it may be.
Trust & Respect: Employees work together on a foundation of confidence and trust. With an open-mind, they believe in the potential of others and are accepting and respectful of diversity.

Knowledge Management
Knowledge management (KM) at PTT supports us in becoming a "Learning Organization" by enabling learning at multiple capacities ranging from personal and small-group levels to communities of practice. PTT Group Core Values & KM Alignment Committees drive this effort forward through our people, processes, and technology as we constantly strive to improve and share our best practices to create synergies and excel in a competitive environment. The committees will provide KM progress updates to the PTT Group Management Committee (PTTGMC) annually so the PTTGMC can then recommend improvements to further support our people as they build upon and put knowledge into practice.
The President & CEO of PTT provides direction in policy development to the Core Values & KM Alignment Committees to guide the latter towards achieving their objectives. The Committee vision and goals are re-evaluated at least annually to ensure KM remains a tool that cultivates a culture of knowledge-sharing and exchange. Our commitment to help our people transform knowledge into action, through creativity and taking the initiative to produce and deliver value-added innovations, is reflected through the following three primary mechanisms:
People

: Develop personnel to make learning and self-improvement a habit

Process

: Develop knowledge management to build processes that efficiently facilitate the exchange, storage, application, and extension of knowledge and promote the use of digitization to accommodate future changes and respond to the needs of all stakeholder groups

Technology

: Promote the use of information technology in data storage and search to enhance accessibility, effectiveness, and speed; improvements were made to update user responsiveness of our knowledge storage system, the PTT Group KM Space
In 2021, operations through the three primary mechanisms are as follows:
People
Process
Technology

SPIRIT

-

KM Agent Discovery workshop
SPIRIT

-

KM Sharing
SPIRIT

-

KM Refreshment
SPIRIT

-

KM Agent Retrospect workshop
KM Internal Assessor Guideline
Capability Build Up Program

KM Way of Conduct
Knowledge Topic revisit
KM Maturity Assessment
Committee meeting & progress report
Integrated KM into Innovation Process
The Excellence CoP Recognition Program


Key Performance
Performance in Human Resource Management
At PTT, the Human Capital Index (HCI) measures the effectiveness of our human resource management and consists of three drivers: (1) human capital and talent development, (2) employee engagement, and (3) practical learning opportunities and diverse working experiences. Even though 2021 continues to be a year marked by several crises that affect the way our people live and work, PTT's HCI is still on target at 82%. Specifically, our employee skill and competency levels are 67%, on par with a peer leading company in the Oil & Gas business; employee engagement score is 80%, higher than our counterpart ranked as APAC Best Employer in Oil & Gas business; and job rotation rate is 98%, equivalent to PTT Group subsidiaries that operate a similar business.


Human Capital Index (HCI) (Percentage)
| Year | 2019 | 2020 | 2021 |
| --- | --- | --- | --- |
| Performance | 74 | 77 | 82 |

Performance in Recruitment
In 2018, we revamped our entire e-Recruit system starting from managing candidate data to extending and signing the formal employment offer. As a result, the recruiting and selection process became much faster and more efficient, while also providing enough data for us to further analyze and identify any areas of improvement. Moreover, our updated Onboarding Program has helped new hires acclimate to our corporate culture more quickly and meet work expectations in response to PTT's business needs.
In 2019, user feedback prompted us to further refine and increase the efficiency of our e-Recruit system by streamlining the process and fully linking it to the applicant database. Additionally, in July of the same year, we launched the PTT Game-Based Aptitude Test, a pre-employment test able to assess a candidate from multiple perspectives, including their intelligence, competency, and technological literacy
In 2020, as we continue to monitor the performance of our testing system, we made further improvements based on user experience. We put in place system developmental plans aimed at improving accuracy of test scores in parallel with developing data warehouses and operating systems to enable teams to work more efficiently.

In 2021, in line with our vision and to garner a diverse crowd with the qualifications valuable to PTT, we have been advertising job postings through various new channels that target the new generation of applicants, including our PTT and online job application websites as well as official Line account. We have also been networking with universities and organizing conferences, where our employees can share their experiences and exchange ideas. This not only creates traction for our brand but also results in a better understanding of PTT's business and operations so prospective candidates can prepare accordingly before beginning the application process. Furthermore, updates were made to the PTT job application page (www.pttplc.com) to improve accessibility for applicants and comply with the Personal Data Protection Act (PDPA).


Recruitment (Percentage)
| Year | 2018 | 2019 | 2020 | 2021 |
| --- | --- | --- | --- | --- |
| Target | 72 | 92 | 80 | 81 |
| Performance | 94 | 70 | 71 | 78 |

Internal Hire Rate (Open positions filled by internal candidates) (Percentage)
| Year | 2018 | 2019 | 2020 | 2021 |
| --- | --- | --- | --- | --- |
| Performance | 91.11 | 95.56 | 96.81 | 90.47 |

Employee Turnover Rate (Percentage)
| Year | 2018 | 2019 | 2020 | 2021 |
| --- | --- | --- | --- | --- |
| Performance | 3.74 | 3.83 | 3.34 | 2.42 |

Employee Turnover Rate by Gender (Percentage)
| Year | 2018 | 2019 | 2020 | 2021 |
| --- | --- | --- | --- | --- |
| Male | 1.18 | 0.81 | 0.63 | 0.37 |
| Female | 0.73 | 0.78 | 0.57 | 0.45 |

Employee Turnover Rate by Age (Percentage)
| Year | 2018 | 2019 | 2020 | 2021 |
| --- | --- | --- | --- | --- |
| Over 50 years old | 0.32 | 0.22 | 0.48 | 0.17 |
| 30-50 years old | 1.10 | 0.98 | 0.57 | 0.54 |
| Below 30 years old | 0.48 | 0.39 | 0.14 | 0.11 |

Diversity GRI202-1, GRI405-2
PTT guarantees equal employment opportunity to all employees and applicants regardless of religion, gender, age, social status, or educational background. A diverse workforce enables us to tailor to the different needs of our organization and customers, and we as a company stand to gain from the multitude of employees' perspectives and capabilities. Diversity broadens the knowledge base and outlook of team members, ultimately fostering a collective creativity that will continue to add value to PTT as well as the wider society.

Representation of Women (Percentage)
Diversity Indicator
2021
Target2
Performance
Percentage of women in the total workforce
23
38.50
Percentage of women in all management1 positions
23
40.06
Percentage of women in junior management positions
23
39.74
Percentage of women in senior management positions
23
28.70
Percentage of women in management positions in revenue-generation functions (as a % of all such managers)
23
27.77
Percentage of women in Science, Technology, Engineering, and Mathematics (STEM) -related positions
23
18.37

1. Management refers to Vice President or the equivalent level and above
2. Target is based on the percentage of women employees in the energy industry
Average Remuneration Ratio by Gender in 2021
Employee Level
Female to Male Ratio*
Average Women's Salary (baht)
Average Men's Salary (baht)

Executive Level
(base salary only)

0.89
4,859,625.26
5,448,999.58
Executive Level
(base salary + other cash compensation)
0.89
7,894,935.00
8,856,736.87
Management Level
(base salary only)
1.10
2,188,645.12
1,986,444.94
Management Level
(base salary + other cash compensation)

1.10

3,553,456.26
3,224,017.03
Staff / non-Management Level
1.11
815,617.79
738,024.96

Workforce Breakdown by Religion
| Religion | Percentage of total workforce | Percentage of management (all levels) |
| --- | --- | --- |
| Buddhism | 96.97 | 97.62 |
| Christianity | 1.59 | 1.78 |
| Islam | 1.11 | 0.48 |
| Others | 0.33 | 0.12 |

Performance in Talent Attraction
Activities to create Talent Attraction in 2021 are as follows:
| Topic | Performance |
| --- | --- |
| Standardization of criteria for appointment and promotion throughout PTT | Employee Engagement score as of 2021 in Growth Opportunity increased by 1% (from 62% to 63%) |
| Adjustment to compensation policies for promotional increases | Employee Engagement score as of 2021 in Rewards Practice remained the same at 68%, higher than APAC Best Employers in Oil & Gas by 1% |
| | Employee Engagement score as of 2021 in Rewards Practice remained the same at 76%, higher than APAC Best Employers in Oil & Gas by 6% |

Performance Assessment
Each year, PTT's employees are required to identify and input their individual performance indicators into the performance evaluation system. The indicators should be based on the targets of each employee's respective business line as well as the goals of the organization. Managers are assigned to check in with their team members at least bi-annually, and using a two-way communication approach, regularly track and provide any needed support to ensure progress towards targets as planned. Based on their evaluation, the managers determined all employees have successfully achieved set targets.

Employees who Receive Performance Evaluation (Percentage)
Topic
Performance
2018
2019
2020
2021
Identification of Performance Indicator
100
100
100
100
Performance Evaluation
100
100
100
100

Performance in Human Capital Development
Each employee will receive an assessment on the expectations of their position and develop an Individual Development Plan (IDP), which identifies developmental opportunities in areas of training (10), teaching (20), and practical application (70). Established by the PTT Leadership and Learning Institute (PLLI), the IDP guides employee growth and development at all levels, from entry to management, and provides a variety of courses including new hire orientations, core curriculum courses, management and training courses, and courses aligned to organizational strategy and direction. In 2021, all (100%) of PTT's high-potential management- and staff-level employees have developed IDPs as part of their career development process. At the management level, IDPs ensure PTT has a sufficient supply of managerial talent to meet organizational demands with a current target ratio of Demand 1: Supply 3.

Management Succession Readiness(Percentage)

| Year | 2018 | 2019 | 2020 | 2021 |
| --- | --- | --- | --- | --- |
| Target | 95 | 95 | 95 | 95 |
| Performance | 100 | 100 | 100 | 100 |

Management and Staff Training Expense (Baht per person)

| Year | 2018 | 2019 | 2020 | 2021 |
| --- | --- | --- | --- | --- |
| Performance | 55,274 | 53,462 | 13,663 | 13,485 |

Human Capital Return on Investment (Times)
| Year | 2018 | 2019 | 2020 | 2021 |
| --- | --- | --- | --- | --- |
| Performance | 246 | 221 | 194 | 240 |

Performance in Employee Engagement
PTT has designated the employee engagement and satisfaction score as one of our Corporate KPIs, deployed to all business line managers. Through dedicated efforts in developing improvement plans and continuously monitoring progress in each business line, our employee engagement in 2019 increased to 78%, an increase of 7% from the previous year, while the overall employee engagement score for Oil & Gas businesses in Asia-Pacific is 77%. In 2020, our employee engagement further increased to 80%, an increase of 2% from the previous year, compared to an overall employee engagement score of 78% for oil & gas businesses in Asia-Pacific. Finally, in 2021, our employee engagement remained at 80%, consistent with last year, while the overall employee engagement for Oil & Gas businesses in Asia-Pacific fell to 74%.

Employee Engagement (Percentage)
| Year | 2018 | 2019 | 2020 | 2021 |
| --- | --- | --- | --- | --- |
| Target | 72 | 73 | 80 | 80 |
| Performance | 71 | 78 | 80 | 80 |
| Employee Coverage | 94 | 91 | 84 | 91 |

Labour Practices GRI102-41
Employees who became a member of the PTT Union
| Year | 2018 | 2019 | 2020 | 2021 |
| --- | --- | --- | --- | --- |
| Number of Employees | 2,224 | 2,199 | 2,153 | 2,165 |
| Percentage | 60 | 62 | 61 | 61 |

Complaints and Grievances
PTT's strict adherence to labor laws and regulations at all times is evident in the alignment between our internal policies, requirements, and practices related to human resources with applicable labor laws and regulations. As such, there were no complaints or legal cases on labor issues filed, and PTT's compliance in fact helps to support good relationship-building within the organization.

Corruption Incidents (Cases)



Business Ethics Violation Incidents (Code of Conduct Violation) (Cases)



The 4 cases of Business Ethics Violation incidents (Code of Conduct Violation) in 2021 were due to the following:
1. Violation, circumvention, disobedience, or negligence of policies, laws, rules, and terms per the employment contract or company mandate, including lawful supervisory orders (2 cases, penalized by "withholding the following
year's salary increase")
2. Negligent conduct or not exercising caution resulting in damage to PTT, or violation, circumvention, disobedience, or negligence of policies, laws, rules and terms per employment contract or company mandate, including lawful
supervisory orders, resulting in damage to PTT (1 case, penalized by "unpaid suspension")
3. Violation, circumvention, disobedience, or negligence of policies, laws, rules, and terms per the employment contract or company mandate, including lawful supervisory orders, which may or may not result in damage to PTT
(1 case, penalized for "unpaid suspension and withholding the following year's salary increase")
Remark: In a single case, more than one employee may be penalized.
Performance in Commitment to Corporate Values
In order to ensure our organization successfully drives forward through our SPIRIT values in parallel with the new vision "Powering Life with Future Energy and Beyond," PTT has implemented various actions under an overarching framework that consists of the following three main aspects:
People

:
From a people aspect, PTT's personnel development efforts center on corporate values, both in terms of creating an understanding of the values and reinforcing positive behaviors through a variety of approaches applicable to all employment levels. Among such efforts are the incorporation of the SPIRIT values into activities during orientations for new hires, including interns, and training courses that promote the SPIRIT values for managers and staff. The aim is to support employees in developing skills to use corporate values as a tool in propelling their teams, such as through becoming a Leadership Influencer and managers conveying their experiences of being a Role Model whose actions at work embody the SPIRIT values.
Mechanism: From a mechanisms aspect, to ensure behaviors derived from the SPIRIT values are sustainable, PTT has instilled these values into all human resource management mechanisms and processes, ranging from recruitment to performance assessments. Each business line is also encouraged to advocate and push for the SPIRIT values in a tangible manner through completion of their respective business line's SPIRIT Action Plan.
Reinforcement:
From a reinforcement aspect, to support understanding and encourage consistent behavior, PTT sets a Tone from the Top based on what senior management deems important in regards to business transparency. The communication is relayed via video clips and Leadership Messages through PR, with regular communications on Governance Risk Compliance (GRC) through both the video and infographic formats. To encourage sustainable behaviors in Integrity & Ethics, related lessons have been incorporated into the GRC Lesson Learned for employees to take in and potentially reduce the number of mistakes that may occur in the future. Additionally, the SPIRIT Tagline, developed to communicate work or organization activities linked to the SPIRIT values, further helps employees understand that actions propelled by these values are something close to home and within reach at work.
We have organized a series of activities under the project "PTT INNOVATION BOOST CAMP" to promote our corporate SPIRIT values and enhance the working environment as well. The goal is to also encourage collective behaviors among employees in innovation, through development of necessary knowledge and skills relevant to the modern workplace. The opportunity to participate is open to all business lines, and over 120 individuals have presented their novel innovation concepts, including 15 roadmaps in the form of project plans and prototype product details under three categories: (1) innovative ideas, (2) innovations for work efficiency improvements, and (3) innovations for business expansion. These contributions will be further built upon by the business line to align with PTT's new vision and respond to business expansion strategies.


Commitment to SPIRIT Values Score (Percentage)


Knowledge Management
Knowledge Management Assessment Score (Percentage)
Key Projects and Future Plans

The Roadmap to Elevate PTT Group's Knowledge Management to become an Organization of Sustainable Learning
In 2021, PTT extensively conducted research and formulated the PTT Learning Organization (LO Masterplan) to elevate our knowledge management. We are ready to spearhead becoming a learning organization that is able to respond to new visions, deliver business value and innovation, and continue to expand and grow sustainably. As such, we must develop our personnel to have the necessary skillsets and competencies required to drive a learning organization forward and nurture a dynamic culture of continuous learning. To that end, the PTT Learning Organization masterplan emphasizes and propels operations according to PTT Group's three main knowledge management mechanisms: People, Process, and Technology. Implementation is expected during 2022-2025 with details as follows:
People
Process
Technology

Building Transformational Leadership
Integrating Learning into PTT Way of Work
KM

/

LO Team Role Enhancement

LO Strategy Design & Communication
Strategic Partnership Development
Incentive System for Execution & Innovation

Creating a Centralized KM

/

LO Platform
Leveraging Analytics to support the Decision

-

making Process