Sustainable Development Goals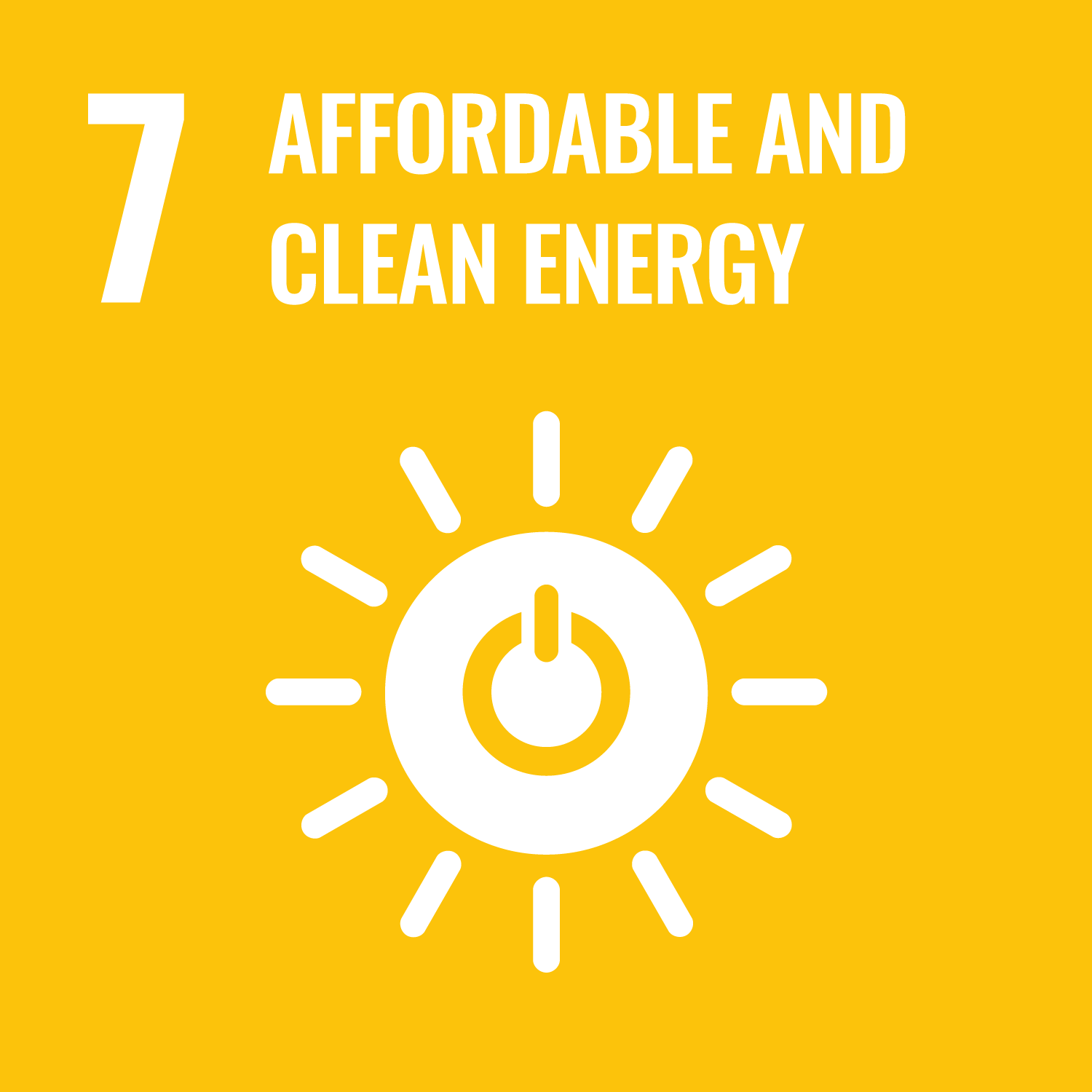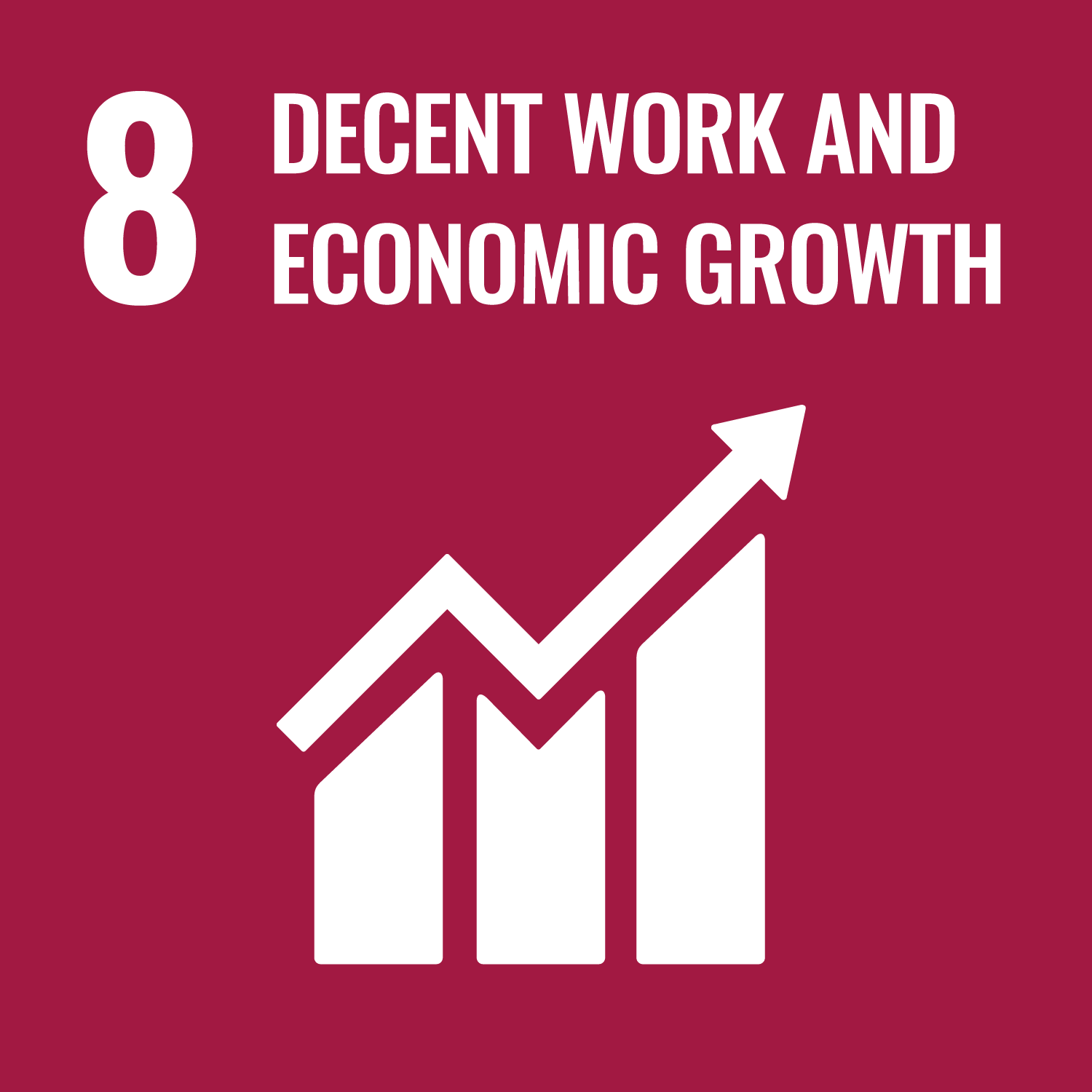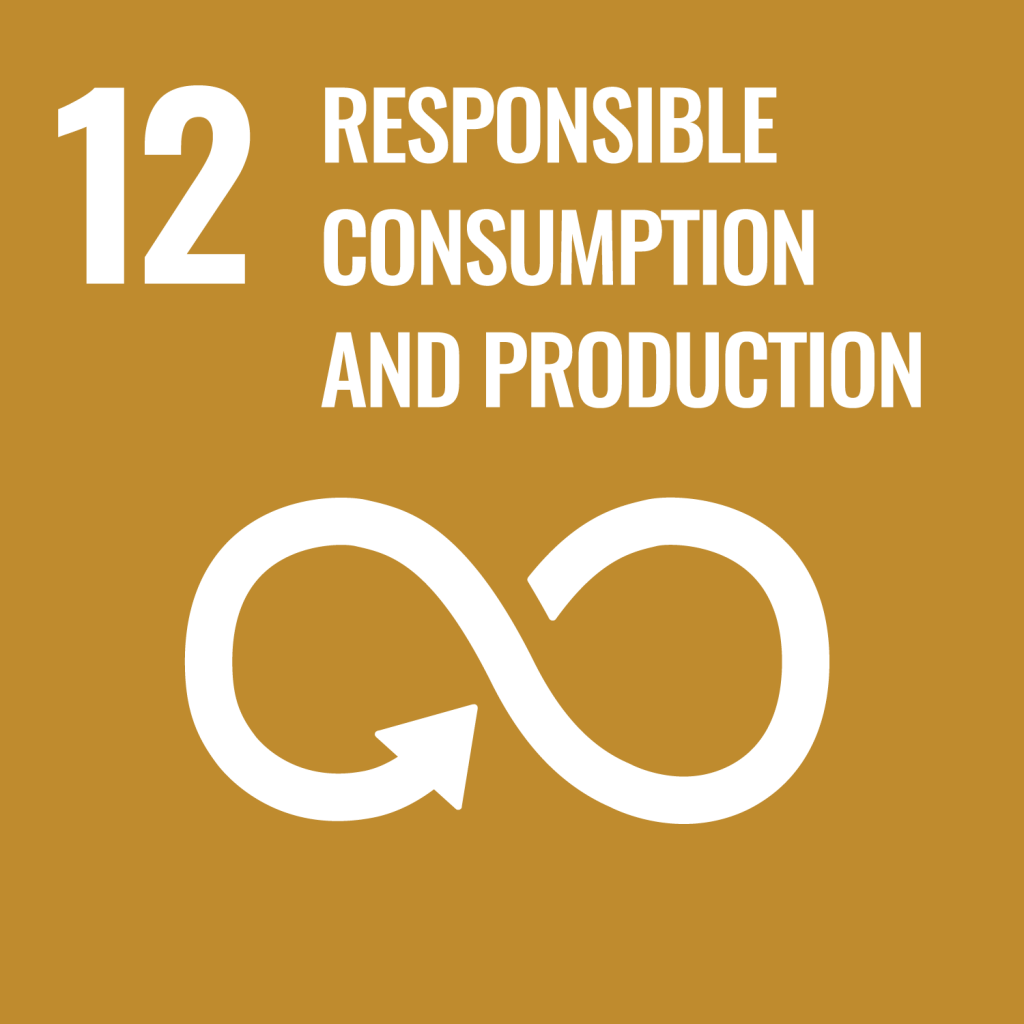 Management Approach
Since 2016, PTT developed PTT Integrated Management System (PIMS), which specifies details of fundamental internal requirements to achieve integrated management, ensuring sustainable operations. This corresponds to stakeholders' expectations thoroughly and effectively. PTT assigned owner functions to be responsible for each system's component. The functions define the operational framework, including mechanisms and procedures for governance and monitoring the implementation of the management system throughout the organization. Components of the management system is as follows.
Enactment of policies as the framework demonstrating commitment for implementation, such as PTT Group Sustainability Management Policy, PTT Group Quality, Security Health and Environment Policy (QSHE), PTT Group Good Governance, Risk Management, Compliance Policy, as well as operational guidelines and success indicators
Support and drive procedures to execution by each owner function

'

s manager, including performance effectiveness and efficiency monitoring
Review and assess compliance via self

-

assessment or internal

/

external assessors
Presentation of PTT sustainability performances to PTT Management Committee and PTT Board of Directors.
PTT Group Sustainability Management Framework
The PTT Group Sustainability Management Framework has been developed to support the implementation of the PTT Sustainability Management Policy. In 2018, The PTT Group Sustainability Management Framework has been included in the PTT Integrated Management System, consisting of 10 practice guidelines and performance indicators.
PTT Group Sustainability Management Framework consists of 10 components of guideline and performance indicators, as follows: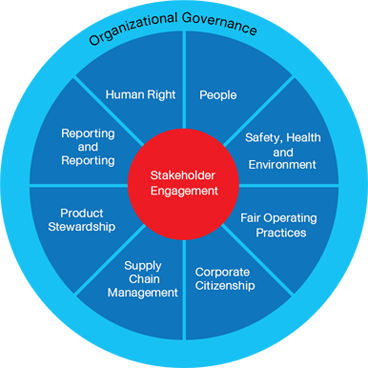 Corporate Governance

Organizational Governance refers to the systemic integration of sustainability principles, practices, values and culture into business processes. This involves planning, control, and decision-making to ensure achievements of objectives set based on clear and systematic structures, as well as processes. Sustainability Management Governance covers Management and Board of Directors' Leadership in driving changes, promoting a corporate-wide sustainability management culture, transparency in operations, and collaboration between the company, public and private sectors, and civil society and communities.
Human Rights

Human Rights refers to the basic rights and freedoms granted to all individuals. The organization should respect and demonstrate awareness of the importance of human rights of all stakeholder groups, and understand salient human rights issues (issues at risk of the most severe negative impacts) that are present in the company's activities and business relationships, across its value chain. The scope of this element covers: risk assessment, human rights management and due diligence, complicity in human rights violations, resettlements, and labor rights, among others.
People

PTT Group recognizes that employees are critical in driving organization to achieve its targets, vision and strategic objectives. Efficient human resources management therefore encompasses long-term talent retention within the organization, talent attraction and engagement building, and capacity development for all employees.
Security, Safety, Health and Environment

PTT Group is determined to ensure safety and well-being for employees, communities, as well as the surrounding environment at all operation sites. There are proactive measures to prevent and mitigate impacts from performance tangibly, deploying the best technology and management approach to elevate PTT Group's performance level, with an emphasis on precautionary principle.
Fair Operating Practices

Fair and transparent business operation is the critical foundation for businesses in building trust among stakeholders regarding its operations, and linked to organizational reputation. This element therefore encompasses respect for the rule of law in all areas of operations, combatting corruption in all forms, strong internal controls, privacy and conflicts of interest, and whistleblowing and protection of whistleblowers
Corporate citizenship

Good corporate citizenship means to conduct business while engaging communities to elevate their qualities of life and contribute to human development, within the framework that respect rights and freedoms of all, to bring about stakeholder trust and mutual growth. The scope of this element covers community investment, stakeholder collaboration, such as collaborations with the public and private sectors, and sustainability leadership
Supply Chain Management

Supply Chain Management refers to the management of economic, social, and environmental impacts in the production process, service delivery, and procurement through means as risk management, good corporate governance, supplier collaboration, and continuous capacity development for employees and suppliers. Consideration of the aforementioned factors will reduce the risks of business interruption resulting from unexpected events, create long-term benefits for the organization and suppliers, and further promote stakeholder trust in the organization's good practices
Product Stewardship

Product stewardship refers to the research and development of products and services that integrates considerations of health, social, and environmental impacts throughout a product's life cycle, while at the same time remaining conscious of customers' expectations and the commitment to creating benefits for society, the environment, and organization. Product stewardship therefore encompasses compliance to laws and relevant standards, life cycle assessment, promoting research and development (R&D) of social and environmental innovations, product labeling, as well as customer relations management.
Reporting and Reputation

Reporting on sustainability performance demonstrates the organization's commitment to disclosing its economic, social, environmental, and governance performances to internal and external stakeholders. Aside from creating trust in the organization, reporting is a critical process in reviewing performance and identifying opportunities for continuous improvement. The element covers: reporting approaches (national and international) and report quality assurance.
Stakeholder Management

Stakeholder refers to an individual or a group of individuals both inside and outside the organization that may receive direct and indirect impacts from business operations across PTT Group's supply chain. Efficient stakeholder engagement should support the organization in thoroughly responding to stakeholders needs, as well as reduce reputational risks and chances of business interruption. The element encompasses stakeholder risk management, collaboration, transparency, and grievance processes.
Additional document: PTT Group Sustainability Management Framework
PTT Group Sustainability Management Policy is in the Performance Excellence group. This categorization means it is a policy focusing on elevating competitive capacity, and bringing PTT Group towards its sustainable business objectives and shifting operations to be on par with international excellence. The level of application in PTT Group is as follows.
Level of application in PTT Group
Organization
Level of application
​Description
1. Strategic Owner: Companies with 100% PTT's share ownership, and operating own significant businesses
Consult
Company in PTT Group considers operating according to PTT policy, deploying Apply & Explain Principle, and consults with PTT prior to commencement.

2. Strategic Director: Companies in which PTT is the majority shareholder, or companies in which PTT Group holds a larger volume of shares or equates to other shareholders. Notably, Strategic Director groups can be divided into 2 groups, which are:
2.1) CEO from PTT – companies in PTT Group, of which PTT Executive serves as a top executive
2.2) CEO from Others – Companies in PTT Group with no executives from PTT serving as top executive

Consult

Company in PTT Group considers operating according to PTT policy, deploying Apply & Explain Principle, and consults with PTT prior to commencement.
3. Holding: Companies whose primary revenue derived from shares of other companies, and have no significant own operations
Consult
Company in PTT Group considers operating according to PTT policy, deploying Apply & Explain Principle, and consults with PTT prior to commencement.
4. Financial Investor: Companies in which PTT is the minority shareholder, or those which PTT has a lower volume of shares compares to other shareholders.
Inform
Companies in PTT Group informs PTT in due time, or upon PTT's request
Integrating Sustainability
PTT arranges the assurance of sustainability management implementation against the requirements in the PTT Group Sustainability Management Framework. The assurance process is used as a tool for managing and monitoring sustainability issues. It also ensures the consideration and implementation of the regulations and requirements, which the organization adheres to at the international level, and can be used for the preparation of action plans. As a result, the process creates opportunities and challenges for organizational development and inputs for improvement. Regular monitoring, control, and verification allows the organization to achieve its sustainability strategy.
Verification and Audit
To monitor the progress of PTT Group's implementation of the PTT Group Sustainability Management Framework, PTT has 2 levels of verification in accordance with the PTT Group Sustainability Management Framework which include:
Level 1
Self-assessment is conducted annually. The Corporate Management System Department distributes an assessment form to all relevant functions and operations and all PTT Group's Affiliates to perform self-assessment. Results from the self-assessments are consolidated and report to the PTT Group Sustainability Management Committee (GSMC).
Level 2
External Assessment by a third party is conducted every 3 years or as deemed appropriate. The third party auditor visits PTT and PTT's subsidiaries to verify the effectiveness of performance in accordance with the 10 elements of the PTT Group Sustainability Management Framework.