Sustainable Development Goals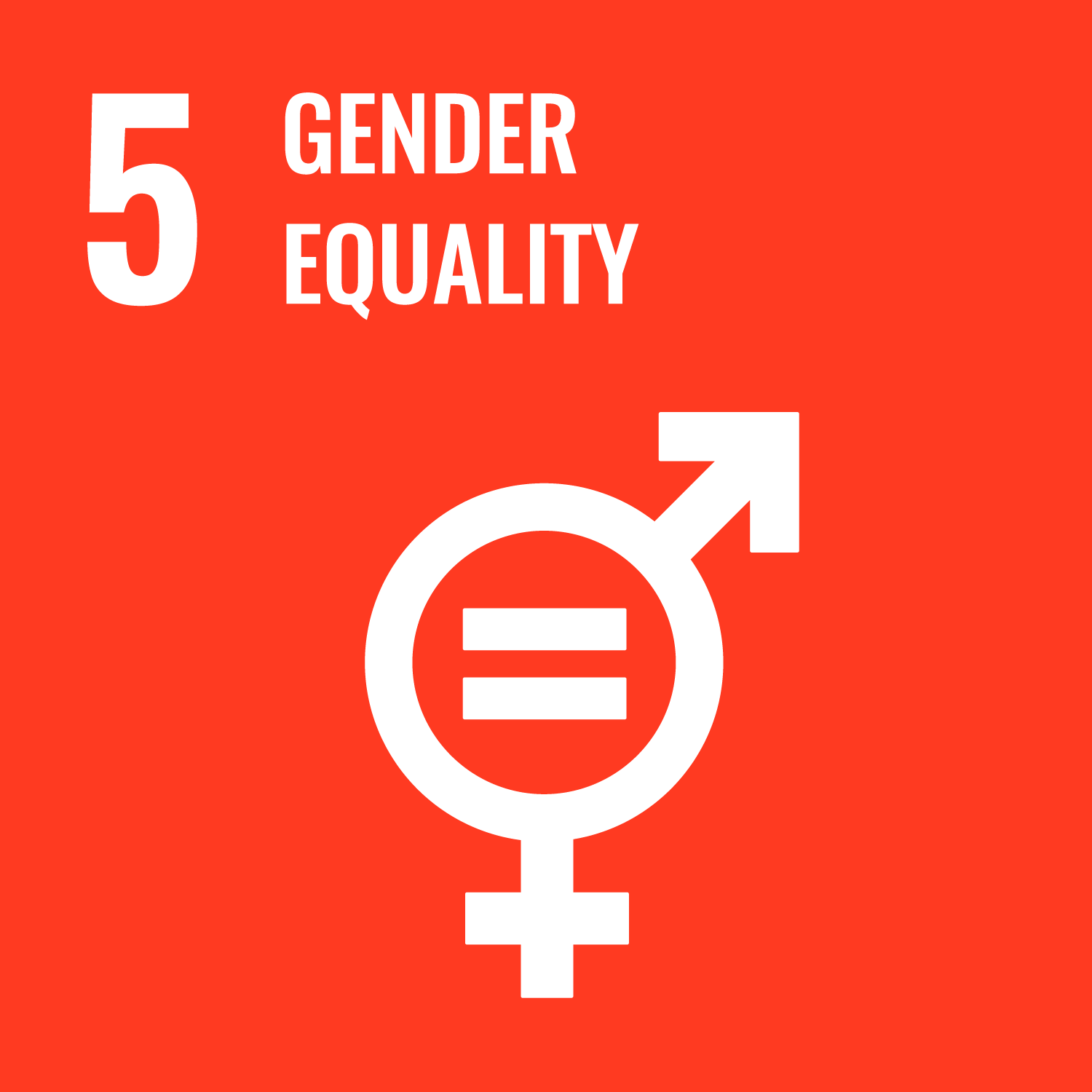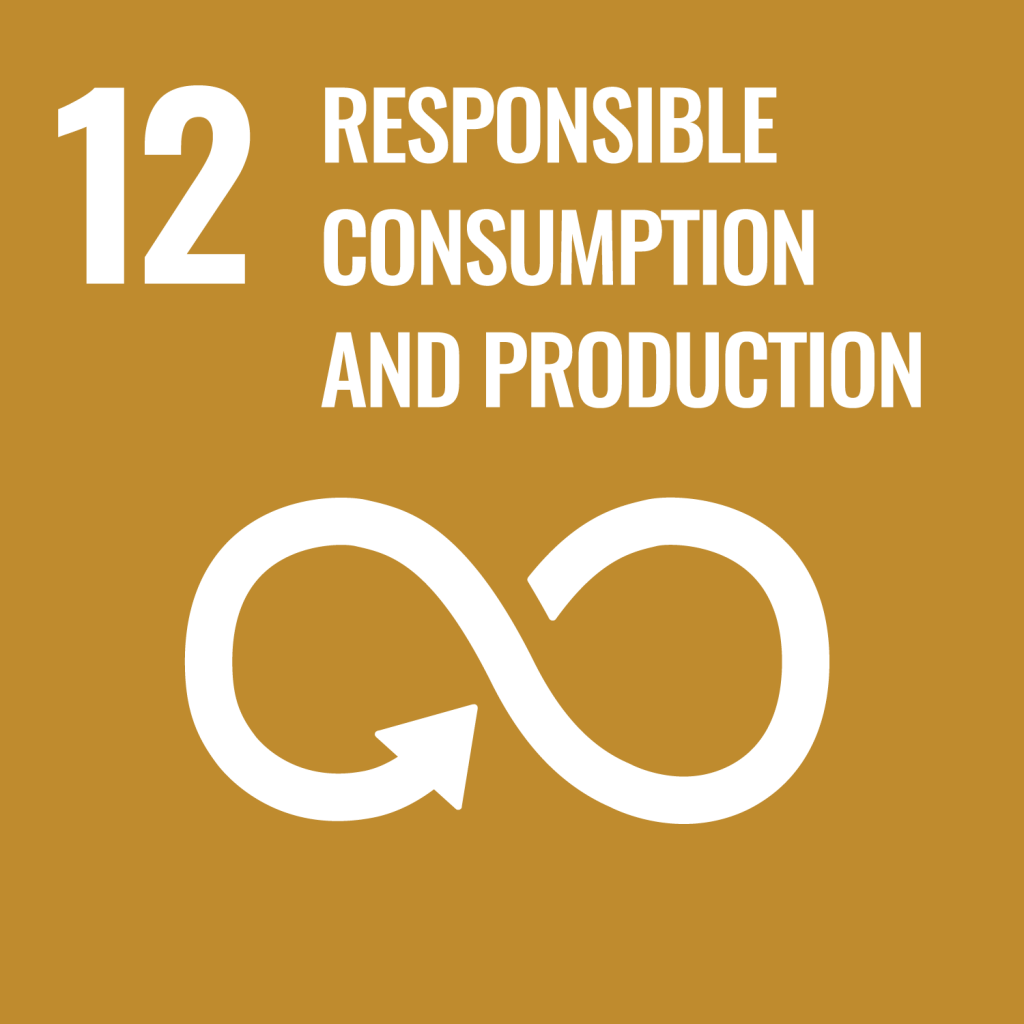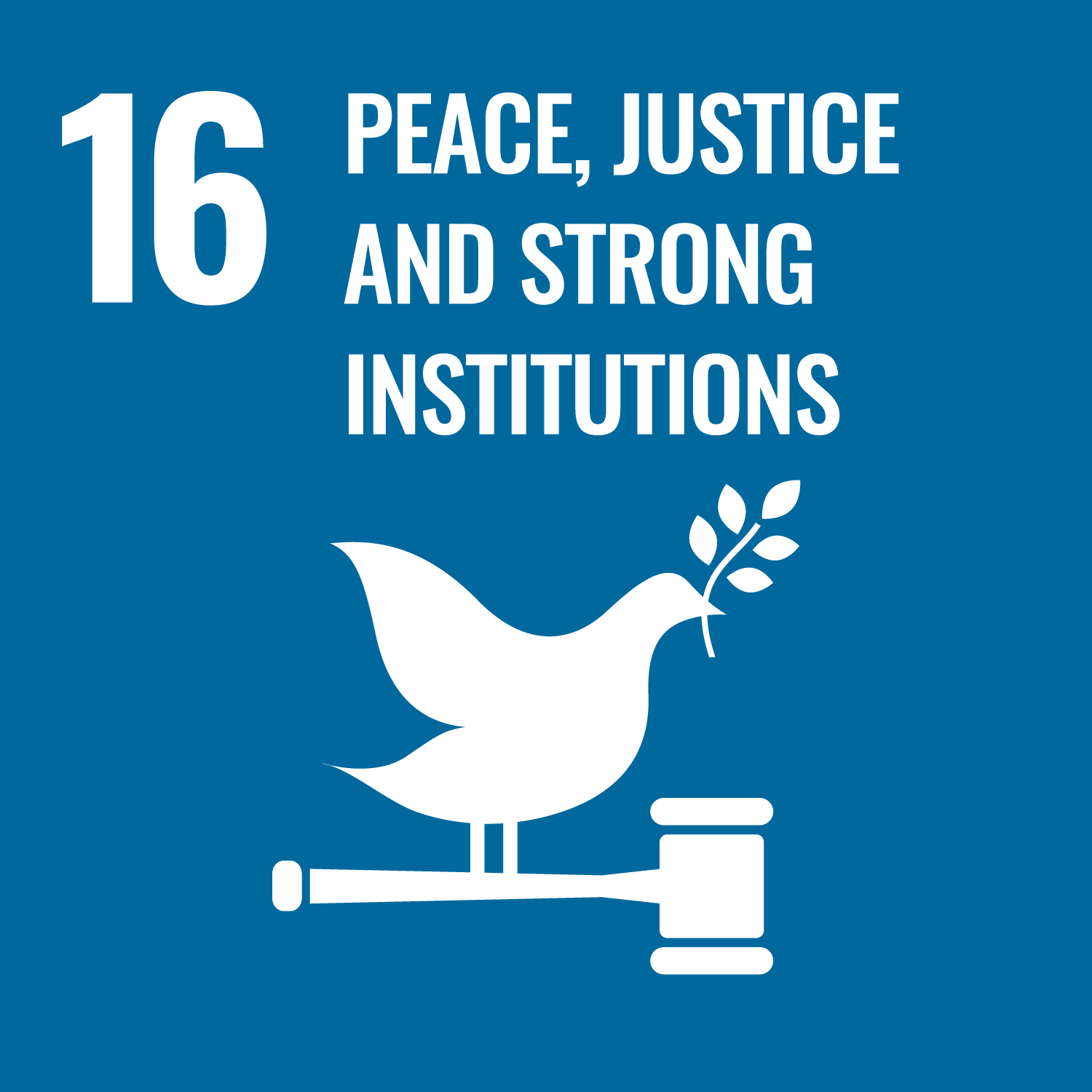 Opportunities and Challenges
PTT manages its supply chain sustainably through PTT Group sustainable procurement and supplier management policies, which take into account business risks and opportunities with suppliers. It encompasses environmental, social, and governance issues. PTT's procurement is currently conducted in accordance with the Procurement Act and Government Procurement Act of 2017. The Act states that procurements and contracts issued from government agencies must provide the highest level of benefit for the agency with high transparency effectiveness, and traceability. Furthermore, another procurement challenge is the support for the government's Thailand 4.0 policy to propel the industry through advances in technology, creativity, and innovation, enabling flexible and speed business operations. This policy is combined with PTT's strategy, which focuses on the continuous development of work processes through utilization of digital technology and supply chain management, to increase operational efficiency and effectiveness amidst changing trends.
Management Approach
Supply Chain ManagementGRI102-9
Supply chain management holds paramount significance in current business operations. Therefore, PTT focuses on effective supply chain management to prevent and mitigate supplier environmental, societal, and governance risks that may affect stakeholders' trust in PTT's business operations. Furthermore, PTT aims to improve and continuously develop internal supply chain management to ensure prompt responsiveness to business context and changing environment.

Supply chain management can be classified into 2 levels: corporate level and business unit level.
The corporate level is responsible for general products and services procurement, as well as governance and initiating added values to PTT Group companies
At the business unit level, products are procured according to each business unit's needs. These needs comprise hydrocarbon products, or raw materials used in the production process. The latter products have high transaction value, comprise raw materials for refineries and are related to international trades in association with crude oil and other petroleum products. The management of these needs enable appropriate supply chain response in line with the mission to provide organizational energy security.
Corporate Level Supply Chain Management
In the procurement of goods and services whereby numerous vendors vary significantly in terms of quantity and quality, PTT maintains the importance of systematic supplier management. This system entails focusing on the supplier's capacity to meet the increasing demands for products, achieve targets, maintain product quality, and cultivate good relationships between suppliers and PTT. This measure includes fostering suppliers' awareness of PTT's corporate sustainability position.
Compiling the "Approved Vendor List"
PTT determines standards for selecting, assessing and auditing suppliers in fairly and transparently in terms of the supplier's ability to secure business operations and respond to PTT's needs through compiling the "Approved Vendor List", a selection tool for qualified suppliers evaluate each supplier's potential in various aspects including service readiness, production rate, transportation, and industrial standards. In addition, sustainability criteria for supplier selection include business integrity, social responsibility, human rights, safety, and environmental management. Qualified suppliers will be included in the PTT Approved Vendor List (AVL). Suppliers must be capable of operating in accordance with the PTT Supplier Sustainable Code of Conduct.
PTT has established Supplier Sustainable Code of Conduct, covering direction and scope consistent with relevant regulations and requirements. It encompasses the Code of Business Ethics, social responsibility, occupational health and safety, and environmental management. The document is available in both Thai and English. It applies to all suppliers whose contract is at least 2 million baht, and/or those whose operations may potentially impact safety, occupational health, and the environment. This includes suppliers interested in registering on the vendor list of PTT's suppliers. PTT has set a strategy to support and manage suppliers, enabling communication of good working direction, guidance, and knowledge with regards to supplier sustainable procurement policy. This can be achieved through various channels, such as the Supplier Relationship Management (SRM) Seminar and the corporate website.
To enhance suppliers' satisfaction, and bolster good relations between suppliers and PTT Group, PTT organized Supplier Seminar annually. The key objective is to communicate targets, policy, directions, and business approaches. This also provides an opportunity for exchange of knowledge and opinions between suppliers and PTT. There are satisfaction surveys for suppliers regarding procurement and contract management post-process completion, as well as the termination of contract. The feedback here will be used for the improvement and development of business sustainably.


Supplier Sustainable Procurement Policy
PTT Supplier Sustainable Code of Conduct
Supplier Risk Assessment
PTT's management structure for suppliers and contractors ensures stringent management of suppliers' risks. This ensures prevention and mitigation of impacts to PTT's business. PTT evaluates the risks of its major supplier groups, under PTT Vendor List, by considering 2 dimensions:
Suppliers' ESG (Environment, Social and Governance) Risk; and
Buyers' Risks that may impact PTT's operations, such as PTT's high spending/high volume purchasing, or non-substitutable products or services.
Results of PTT's risk assessment for products and services have impacts on different supplier group management and supplier management. There are three levels categorized, as follows.
Supplier Group's
Management Level
Definition
Management Strategy
Management Tools
1. Critical/Strategic Supplier
Critical supplier groups in the critical / strategic group are those whose operational activities pose high risks and high impacts to both the suppliers and surrounding communities, resulting in extreme impacts to the buyer (PTT) both in terms of business and organizational reputation.
Foster long

-

term relations and common strengths in business operations to enhance mutual capacity and create added value.

PTT Supplier Sustainable Code of Conduct: SSCoC
Specific Terms of Reference (TOR) on business ethics, social responsibility, occupational safety and environment for the critical/strategic group
Sustainability performance assessment
Suppliers' sustainability auditing
Supplier relations management
Supplier capacity building

2. Key Supplier
Key supplier groups are those whose business activities and products extend to potential impacts on consumers, which have high impacts on the buyer, both in terms of business and reputation.
Foster long-term relations to control spending and risks and maintain competitiveness level.

PTT Supplier Sustainable Code of Conduct: SSCoC
General Terms of Reference (TOR) on business ethics, social responsibility, occupational safety and environment

3. Managed

/

Routine Supplier
Managed suppliers are those whose activities focus primarily on operations, with potential impacts on surrounding areas or communities, and medium risks to PTT as the buyer.
Maintain relations through performance results, and manage risks and spending according to customer needs.

PTT Supplier Sustainable Code of Conduct: SSCoC
General Terms of Reference (TOR) on business ethics, social responsibility, occupational safety and environment
Business Unit Level Supply Chain Management
PTT's supply chain management strategy for hydrocarbon products and LPG procurement focuses on receiving the correct product quality and quantity that is on-time, safe, and environmentally friendly, through a transparent and traceable process from both the PTT side and suppliers' sides. In addition, PTT supports added value creation for hydrocarbon products and LPG products in the PTT Group's supply chain.

Additionally, stipulations on environmental and social sustainability, volumes and delivery periods are included in all of PTT's short-term and long-term contracts with refinery group suppliers. The requirements related to environmental and social practice and criteria for performance excellence are defined in each contract based on the Supplier Sustainable Code of Conduct. ESG factors are used to assess the minimum level of quality and quantity of both existing and new contracts according to the strategic supply chain management plans, consisting of quality, economic, environmental, safety, occupational health and community aspects.

PTT Group implements PTT Group Emergency and Crisis Management Plan and Business Continuity Management (BCM) to manage risks across its supply chain. The Emergency Crisis and BCM Portal monitors the overall management. In addition, PTT collaborates with internal and external agencies to organize a simulation for the BCM annually ; PTT defines the management plan post-incident and transitions back to the pre-incidence level. This includes monitoring of the BCM plans from external agencies ensuring management is effective and suitable to the circumstance. To reduce risks of energy shortage in the country, PTT has applied the BCM principles and continuously participated in emergency response drills as planned with the Ministry of Energy on an annual basis. In 2019, the rehearsal of contingency plans for potential unrest in the Middle East, which could impose risks towards crude oil import disruptions to Thailand, were conducted. This operation increases readiness to prevent and resolve the country's potential fuel shortage problem. In 2020, PTT participated in the provincial energy emergency response plan which simulated the event of a severe earthquake in Lampang Province resulting in the disruption of Mae Moh Power Plant's electricity generation capabilities in supplying electricity to the five northern provinces. This simulation included the rehearsals process plans, executive orders and reporting on situation mitigation and guidelines in providing news to the media. The rehearsal event also included a failure scenario caused by land subsidence where the Common Header, a gas mixing equipment installed to combine designated quality gas from the Gulf of Thailand and LNG in Rayong Province, malfunctions. The above scenario has implications for the natural gas and petrochemical value chain, where PTT has links to the Ministry of Energy's Emergency, Continuity Management Center and several business groups including the PTT Oil and Retail Business Public Company Limited. This scenario strengthens the understanding of the crisis management process and communication with stakeholders including various management aspects. In 2021, PTT joined forces with the Ministry of Energy and Electricity Generating Authority of Thailand (EGAT) to practice understanding and preparation for natural gas producer events in the Republic of Myanmar, which stop gas transfers due to domestic unrest, risking Thailand's inability to import al western natural gas. The aforementioned measures ensure that PTT can continue its business and safeguard energy security for the country while protecting stakeholder interests and operating business sustainably.


Natural Gas: NG Procurement
PTT's natural gas procurement is divided into six steps, which are:
1. The procurement details and requirements are defined and adheres to customer requirements, legal requirements, requirements regarding operations and gas pipeline system connections and PTT requirements.
2. The selection process for suppliers/ partners proceeds followed the criteria for assessment according to PTT requirements and pertinent requirements relating to PTT's strategy, which takes into account efficiency and overall supplier/ partner potential.
3. The communication of requirements and procurement criteria including the preparation of the natural gas purchase agreement takes place with the natural gas sellers (Gas deliverer)/ partner.
4. The performance of suppliers/ partners is controlled through contract management of natural gas purchases.
5. The development of suppliers/ partners occurs through the exchange of knowledge during monthly Operation meetings, training, and seminars which increases communication channels. During such meetings, the needs, expectations and complaints about gas quality problems are discussed to attain solutions that adhere to customer needs.
6. The performance evaluation takes place after each delivery and monthly for supplier / partner assessment of their services. If the assessment was underperformed or found some abnormalities, the supplier/ partner is informed and requested to improve performance. Reliability assessments will be conducted over the last year to develop a natural gas supply plan as well as a contingency plan to support the delivery cases/the partners are unable to handle the shipment.

Liquefied Natural Gas: LNG Procurement
PTT's liquefied natural gas supply (LNG) contracts materialize in either one of two forms: long-term contracts and short-term (Spot) contracts. The procurement process begins with defining the supply details and requirements which adhere to the customer's stated quantity and requirements, legal requirements, Third Party Access Code for LNG Terminal, and PTT regulations / requirements. Sequentially, a supplier selection process takes place in accordance with PTT evaluation criteria and related requirements including efficiency and overall supplier potential. The next process pertains to contract negotiation whereby supplier operations are controlled through contract management and evaluations upon each delivery. The supplier will be notified to improve performance if the assessment results are lower than that of specified standards.
While these procedures allow the fulfillment of LNG procurement missions and strategies, it is also important to consider the national energy security, and preparations for high competition after the LNG business liberalization. There must be appropriate risk management measures for the procurement and management of the LNG Portfolio to determine the right cost structure through both long-term and short-term procurement (Spot) contracts to meet the country's gas demand.


Auditing and Assessment of Suppliers
PTT has established supplier assessment and audit programs to manage risks, define mitigation plans, and evaluate performance based on jointly developed mitigation plans. Assessments take into consideration quality, quantity, and safety in production and delivery, PTT's basic requirements, and minimum requirements in labor and environmental laws and management standards inclusive of ISO9001, ISO14001, and ISO45001, and compliance to anti-corruption policy.

PTT has formulated an audit and assessment plan for Critical/Strategic Suppliers relevant to the high-risk operations work category, which may pose severe impacts on the respective suppliers and to the surrounding communities, presenting severe potential impact on the client in terms of business and corporate image. This measure has been continuously implemented since 2016. The defined goal is to audit and assess 100% of Critical/Strategic Suppliers relevant to the high-risk operations work category, with further reaudits and reassessments on a 3-year basis. In 2021, 14 high-risk suppliers, accounting for 100 percent of the proposed annual work plan, received audits and assessments based on environmental, social and regulatory operational risks in addition to analysis of the annual expenditure. Results of ESG performance assessment reveal all 10 assessed suppliers have met PTT's criteria, scoring over or equal to 2.5 points out of 4.

Remark: ESG Sustainable supplier assessment criteria has a full score of 4 suppliers must earn a score greater than or equal to 2.5 to qualify.


Reinforcing Transparency Throughout the Supply Chain
Sustainability strategy, aspiring to be a transparent company. PTT complies with the Committee's announcement regarding official information, stipulating state enterprise' results of procurement consideration must be available publicly according to Section 9 (8) of Official Information Act, B.E. 2540. PTT has also signed a Memorandum of Understanding (MOU) regarding Anti-Corruption Efforts, between the National Anti-Corruption Commission (NACC), State Enterprise Policy Office (SEPO) and State Enterprise Department. This was in recognition and support for national strategy in anti-corruption efforts, Anti-Corruption Act, relevant governmental policies, including anti-corruption prevention and mitigation action plans. For instance, procurement projects for the fiscal year 2020 with a budget of 1,000 million Baht or more, or a construction project with a budget of 500 million Baht or more are subject to a project proposal process sent to the Comptroller General's Department for consideration to participate in the anti-corruption cooperation program for public procurement. Furthermore, PTT has proceeded with implementing the Integrity Pact in under the criteria stipulated by the announcement of the Anti-Corruption Cooperation Committee (NACC) to show PTT's intention to operate with transparency. The current 3 PTT procurement projects, namely the Wang Noi Natural Gas Pressure Boost Station Project, 5th Onshore Natural Gas Pipeline Project and the 7th Gas Separation Plant Project, have all endorsed the Integrity Pact. Furthermore, PTT will be assessed annually for the disclosure of corporate information about disclosing procurement information, supplier selection criteria, and procurement information for the 5 projects with the highest appraised value each year, etc.


Local Procurement
PTT supports local procurement and service (within Thailand) and encourages the procurement of goods from operational areas foster economic support, employment, and income generation for the locals with the advantage of lower costs and faster transportation. As a result of PTT's commitment to building long-term relationships with the communities where it operates, the organization gains each community's license to operate. Moreover, PTT also encourages suppliers to operate with care and responsibility toward society and local communities and to support procurement within the local area to lower the cost of goods and support the local community.
Key Performance
Progress Against PlanGRI308-1, GRI414-1
Plan
2020 Target
2020 Performance
2021 Target
2021 Performance
Long-term Targets
Critical/Strategic suppliers' onsite sustainability performance audit
Assess 100% of targeted Critical/Strategic goods and service suppliers

Assessed 10 other goods and service suppliers, which is equivalent to 100% of targeted Critical/Strategic suppliers

Assess 100% of targeted Critical/Strategic goods and service suppliers

Assessed 14 other goods and service suppliers, which is equivalent to 100% of targeted Critical/Strategic suppliers

Critical/Strategic suppliers (up to 80%) hold self-developing capabilities and maintain sustainable business operations
Conduct procurement sustainably according to ISO20400

Implemented sustainability integration into the joint procurement processes among PTT Group companies under the Sustainable Procurement Guidelines (ISO20400) in at least 3 workgroups

Implemented sustainability integration into the joint procurement process among PTT Group companies under with the Sustainable Procurement Guidelines (ISO20400) in at least 3 workgroups as follows:
1. Chemical Group
2. Maintenance, Repairing and Operating Group
3. Service Group

Implemented sustainability integration into the joint procurement process among PTT Group companies under the Sustainable Procurement Guidelines (ISO20400) in at least 3 workgroups

Implemented sustainability integration into the joint procurement process among PTT Group companies under the Sustainable Procurement Guidelines (ISO20400) in at least 3 workgroups as follows:
1. Service (car rental) Group
2. Packaging (wooden pallets and metal drums) Group
3. Maintenance, Repairing and Operating (Pipe&Flange) Group

Joint procurement between PTT Group can be carried out in accordance with the ISO20400 guidelines and under with specified work plans

Procurement of goods and services with mutual sourcing needs within the PTT Group.
Procurement of goods and services together with companies in the PTT Group with the goal of creating added value by 15% of the spending value
Procurement of goods and services together with companies in the PTT Group created added value by 25.13% of the spending value
Procurement of goods and services together with companies in the PTT Group with the goal of creating added value by 15% of the spending value
Procurement of goods and services together with companies in the PTT Group created added value by 17.39 % of the spending value
Procurement of goods and services together with companies in the PTT Group with the goal of creating added value by 18% of the spending value
Supplier's satisfaction towards PTT's performance in communicating PTT's operation direction and procurement system via supplier seminars
Satisfaction score of 4.5 from 5.0
Satisfaction score of 4.34 out of 5.0. Due to the Coronavirus 2019 Disease outbreak situation, the event was delivered online. This measure, which prevented close interaction among suppliers, and online system technical issues had an effect towards supplier satisfaction.
Satisfaction score of 4.5 from 5.0
Satisfaction score of 4.56 from 5.0

Satisfaction score of 4.5 from 5.0
Local Product and Service ProcurementGRI204-1 (%)

Major Truck Accident Incidences

*

(Major Truck Accident Rate

) (

Times per 1,000,000 km

)

Supplier Satisfaction in Joint Work Operations with the Procurement Department (%)



Analysis of Procurement Costs 2016 - 2021
Spending Data Period

2016-2018

2017-2019

2018-2020

2019-2021

Number of Suppliers (Cases)
Tier-1 Supplier
3,046
4,690
2,852
3,328
Critical Tier-1 Supplier
56
26
25
31
Non Tier-1 Critical Supplier
8
8
11
12

Procurement Value (Billion Baht)

76.48
68.77
66.40
67.56

Spend Value in Thailand (Billion Baht)

74.44
65.15
63.26
64.22

Spend Value in Overseas (Billion Baht)

2.04
3.62
3.14
3.34
Tier-1 Supplier is defined as supplier and contractor groups with direct PTT procurement contracts through the procurement process of Non-Hydrocarbon materials and goods
Critical Tier-1 Supplier is defined as supplier and contractor groups considered Tier-1 whereby PTT intends to develop relationships with and enable business synergies in the long term to enhance collaborative business potential and added value creation. This supplier/contractor groups perform operations with high risk in terms of severe impacts on both the respective supplier/contractor, PTT and surrounding communities. Collectively, the aforementioned risk may cause severe impact on clients both in terms of business and corporate image.
PTT Green Procurement
PTT has launched the PTT Green Procurement Policy in alignment with the government policy. The PTT Vendor Management system, which was intended to handle environmentally friendly procurement on both products and services, allows vendors selected through the bidding method to declare their green product implementation in support of the PTT. The system will accumulate the PTT Green Spending data for all vendors. In 2021, the Green Procurement was responsible for 21 jobs worth 128 million baht.


Sustainable Procurement
PTT and the PTT Group place great emphasis on reducing risks in the sourcing of goods / services and building confidence in services provided to suppliers in addition to propelling the PTT Group towards sustainable procurement practices according to international standards. In 2021, PTT has passed the verification of sustainable procurement practices, ISO20400:2017 Sustainable Procurement, and applied ISO20400:2017 standards for joint procurement of goods and services of companies in 3 PTT procurement groups and proposes to expand this approach to all procurement groups within five years.


Digital Procurement System Development
PTT introduces technology to improved procurement, processes and procedures from the preparation of the internal procurement database, preparation of purchase requests, preparation of requirements, vendor selection, preparation of orders and contracts, contract management, acceptance inspection, billing, payment, including supplier performance assessments and PTT supplier procurement process satisfaction feedback. In 2021, PTT has improved the Material Receive (MR) on the web system that allows users to assess the performance of suppliers respective to each delivery period in various aspects including quality, delivery, service, performance, safety, occupational health and environment (SSHE) and provides suppliers with assessment results. This measure leads to improvements in operations for sustainable efficiency. Additionally, the development of work systems for PTT suppliers comprises of PTT Approved Vendor List (PTT AVL) system integration as part of the overall PTT Vendor Management (PTTVM) system. The outcome of this development entails the facilitation of procurement processes for suppliers whereby suppliers can easily gain entire platform access by logging onto one system and fosters PTT sustainable partnership. Furthermore, suppliers can place a contract and banking guarantee through the PTT Electronic Bank Guarantee (PTT e-BG) system which is backed by blockchain technology. The operation time required from collateral preparation until PTT receives the collateral takes only 1 day. In the case of returning collateral via the PTT e-BG system, an electronic bank guarantee system via blockchain, is implemented and the duration required for completion is also 1 day. As a result, suppliers require less transaction time and gain increased business opportunities while both PTT and suppliers benefit from the increased contract management efficiency.


PTT Procurement Governance
PTT gives great importance to ensuring procurement is economical, transparent, effective and traceable to reassure all stakeholder groups. A Procurement Management Working Team was appointed to monitor and handle aspects relevant to parcel delivery and commercial non-hydrocarbon procurement. The focus is on ensuring compliance according to the laws, regulations, requirements, criteria and relevant processes. Furthermore, Procurement Management Working Team also provides consultation on delivery and non-hydrocarbon commercial procurement process. This enables sharing and learning opportunities in the organization, allowing collaboration to improve procurement's process effectiveness.


Procurement Officers' Capacity Building
PTT and PTT flagship companies have reviewed and planned vocational employees' development annually. This promotes employees' working capacity to ensure their readiness for organizational shift effectively and strengthens the working potential of employees in effective supporting roles during organizational change. Further training relates to areas including media and Knowledge Management (KM). This initiative focuses on empowering employees with capabilities to apply information technology systems to proficient procurement work under the Digital Procurement program, a program developed by PTT to systemize the procurement process of goods and services, increase flexibility and reduce working time. The system ultimately enables greater efficiency and productivity in employee work operations. Furthermore, focus on enhancing the knowledge and comprehension of laws and guidelines related to the procurement process resulting in employee empowerment with capabilities to carry out the procurement processes more accurately, quickly, and efficiently.

And in 2021, PTT has additionally organized other training courses including sustainable procurement guidelines, ISO20400:2017 Sustainable Procurement, to provide employees with knowledge and comprehension of sustainable procurement principles according to international standards. The development of PTT Group ESG to provide employees with relevant knowledge and comprehension of PTT Group ESG, basic audit guideline principles, and effective auditor processes, can be adapted or integrated into the sustainability supplier audit process as guidelines for developing respective suppliers in terms of sustainable business conduct, etc.


Communication of Operations to Stakeholders
PTT has annually organized supplier seminar to enable the exchange of information and knowledge between PTT and suppliers and the development of supplier potential and readiness to support PTT in terms of environment, society and governance matters, continuity in business operation,. In 2021, the 3 events organized consist of 1 general overview event and 2 business unit events via teleconferences due to the COVID-19 pandemic situation. The overview event took place at the PTT head office and delivered communication the PTT business. This event provides opportunities for suppliers, our key stakeholders, to exchange information on procurement. PTT has transparently applied technology to the procurement process and developed various systems under the Digital Procurement project aimed at supporting internal and external operations. The introduction of the PTT Vendor Management system enables suppliers to access procurement information associated to PTT conveniently and immediately. Furthermore, it included activities under proceeded in accordance with good corporate governance principles, risk management, and Governance Risk and Compliance (GRC), whereby PTT has had zero corruption grievances and provides appropriate and easily accessible complaints channels. PTT has been a member of Thailand's Private Sector Collective Action Coalition Against Corruption (CAC) since 2014. There have also been communications on human rights in the supply chain which consists of six human rights issues related to PTT Group's business operations as follows: 1. Labor rights; which include the right to proper working conditions, freedom of association and negotiation, voluntary labor and safe and hygienic working conditions, and the prohibition of forced labor, child labor, discrimination, non-sexual harassment, sexual harassment and human trafficking 2. Community rights 3. Security and safety 4. Environment 5. Consumer rights and 6. Corporate governance. PTT expects suppliers to formulate sustainability policies, which cover human rights issues, and conveying to other suppliers to promote and continuously raise the level of their respective sustainable supply chain management to that of the international standards. PTT has also communicated and provided knowledge regarding the new procurement system under the Digital Procurement project to allow their effective transactions. In terms of communication to business units, a supplier seminar was held for suppliers operating in the Rayong Gas Separation Plant area as a means to communicate the development of operational processes that meet supplier expectations. PTT has also organized seminars for suppliers of the natural gas distribution pipeline in conjunction with the natural gas lines for vehicles to communicate developments in PTT supplier vehicle registration (Approved Vendor List: AVL) and requirements for the registration of equipment pertinent to the natural gas distribution pipeline (NGR Approved Equipment and Material List: NGR AEML). Additional activities include the communication of the overall business direction of the natural gas line and opportunities to exchange ideas and information regarding new business opportunities to improve and develop a systematic operation. These events strengthen the relationship between suppliers and PTT, which will lead to further sustainable growth as business partners.


Example of supplier management in a high ESG risk group: Transportation of products by motor vehicles
PTT emphasizes the importance of controlling and supervising operations with the potential to cause significant indirect impacts, including products transportation by motor vehicles. PTT contracted transport operators must strictly comply with stipulated requirements and transportation safety standards, and implement methods and tools for transport operator management and supervision as follows:
1. Requires safe transportation of petroleum products by truck through satisfying the PTT Group Road Safety Management Guideline (RSMG), which entails the 5 Pillars principle, to manage all logistic operations contracted by PTT Group. Approaches to be implemented include:
- Pillar 1 SSHE Management requires transport companies to utilize a management system for safety, occupational health, and the environment.
- Pillar 2 Organization Management requires the transport company to have a dedicated SSHE department.
- Pillar 3 Vehicle & Equipment Management requires transport companies to supply trucks and standard equipment.
- Pillar 4 Driver Management requires the transport company to recruit and select transport drivers according to the specified qualifications.
- Pillar 5 Journey Management requires the transport company to have route risk assessments.
2. Require equipment installation and application of technology to assist with the precise and continuous tracking and monitoring of driving behavior by the transport control center. A promotion campaign has been organized to grant rewards to companies and drivers receiving satisfactory driving behavior assessment results without accidental incidences according to the specified criteria.
3. To ensure successful implementation, transport company management according to RSMG standards with the audit at least once a year by the contracting company. In 2021, a PTT Group audit committee was established to participate in the management audit of 6 transport companies affiliated with the PTT Group. This measure aims to increase learning outcomes and determine RSMG audit standards of the PTT Group in a unidirectional manner.
Future Operations
The development of the Digital Procurement System in 2022 includes plans to integrate the PTT Vendor Master System (PTT VMS) as part of PTT Vendor Management (PTTVM) system which links relevant suppliers and PTT operations information into the same database. This developed system enables proper data linkage to both SAP and PTT's internal Smart Procurement System and generates supplier ESG assessment for respective self-assessment in terms of sustainable business operations, a standard approach PTT Group maintains throughout all operations. Furthermore, the ESG self-assessment system scope will be expanded to permit general suppliers the opportunity to participate in supply chain sustainable development, apart from suppliers within the PTT Approved Vendor List (PTT AVL) and PTT Group Vendors. PTT Group vendors also utilize the same assessment system to reduce the need for multiple system assessments. PTT AVL's bid acceptance system has also been upgraded to facilitate general auction invitations more efficiently.