Sustainable Development Goals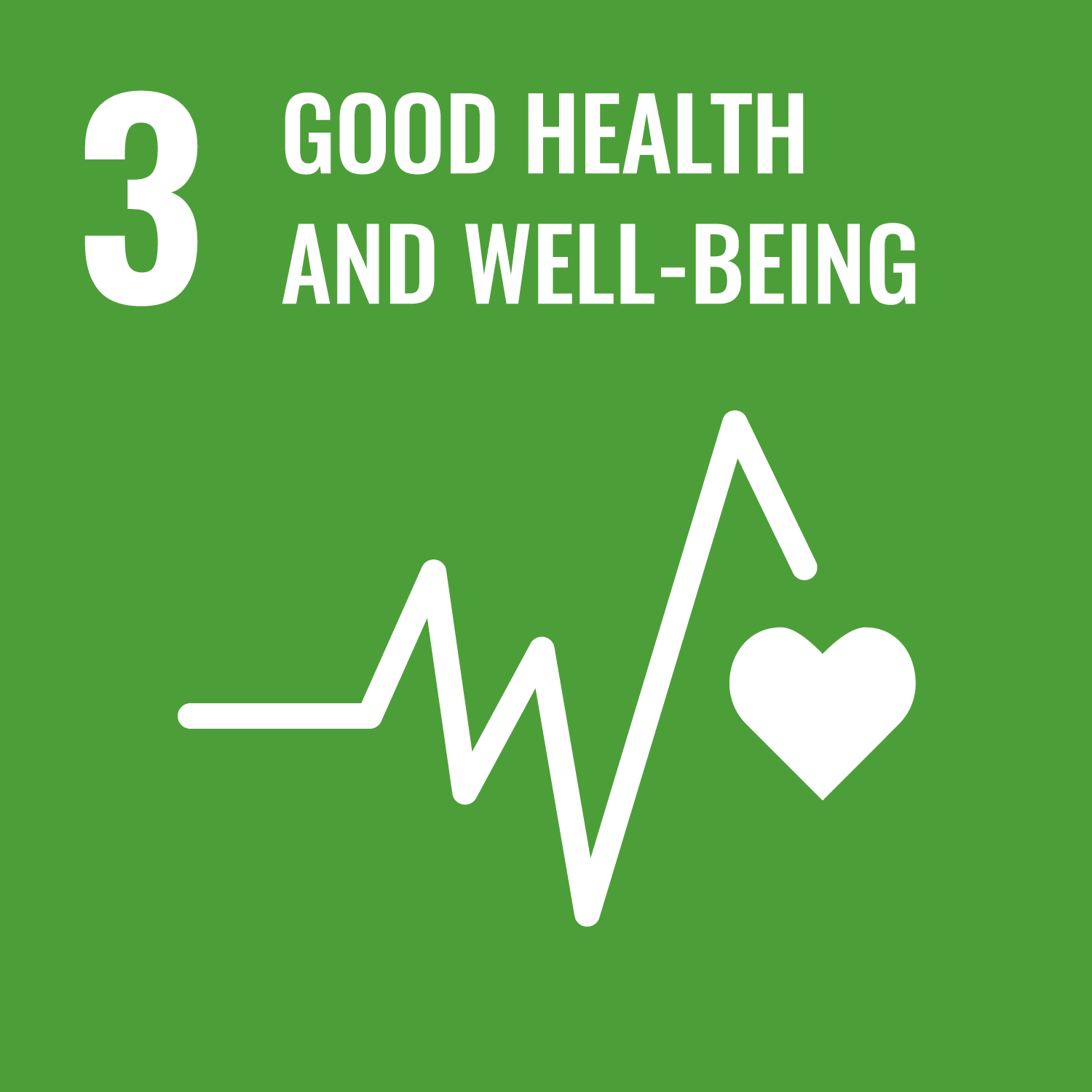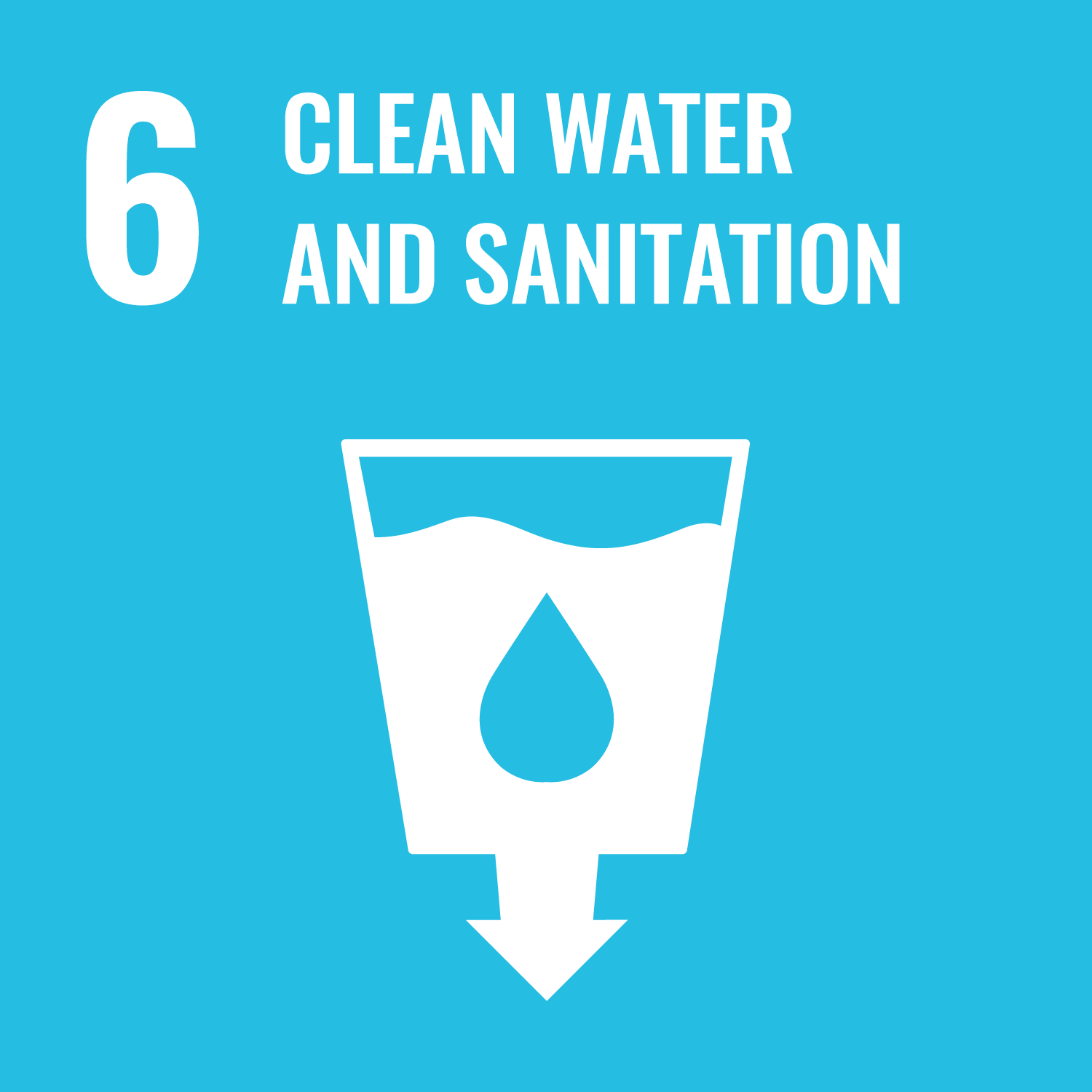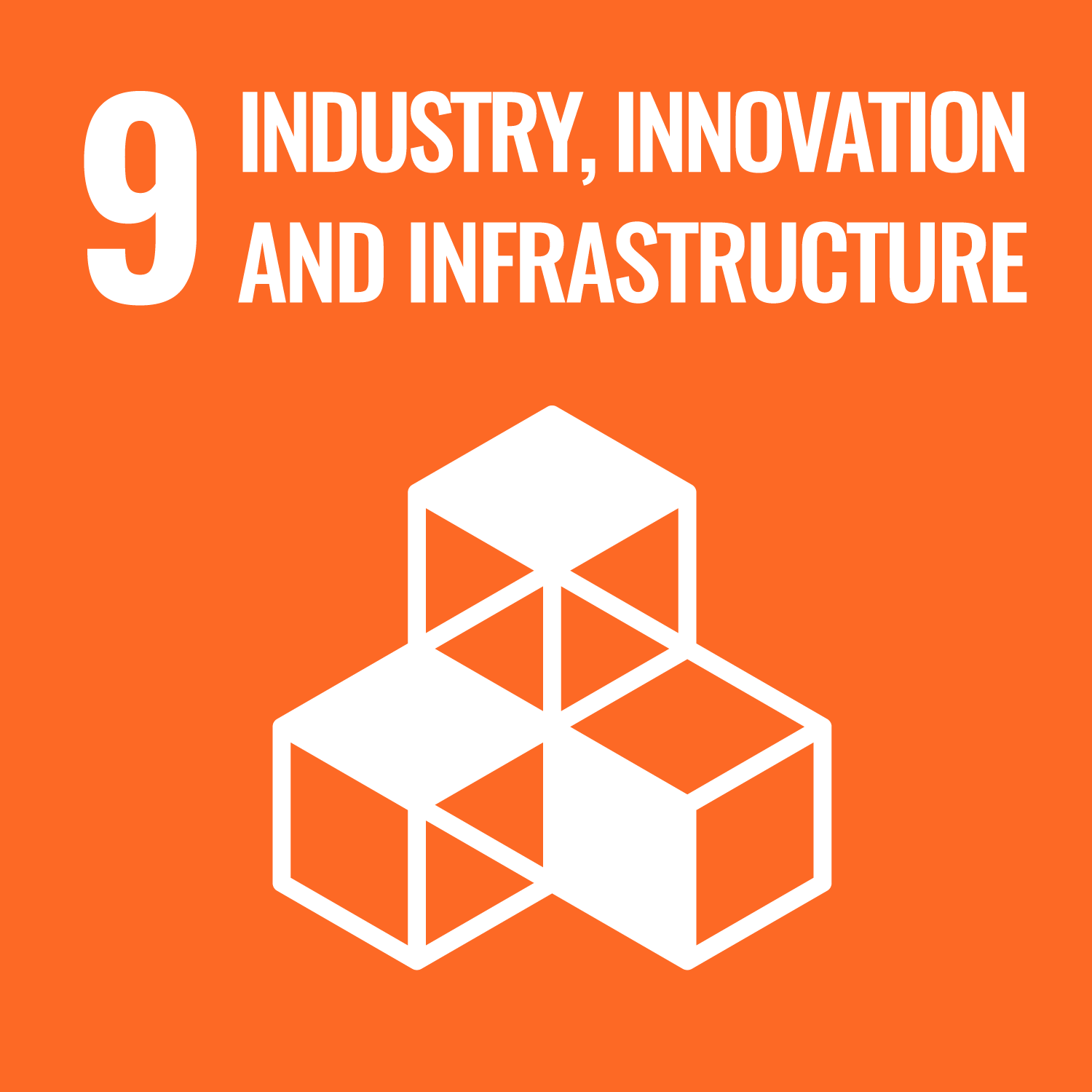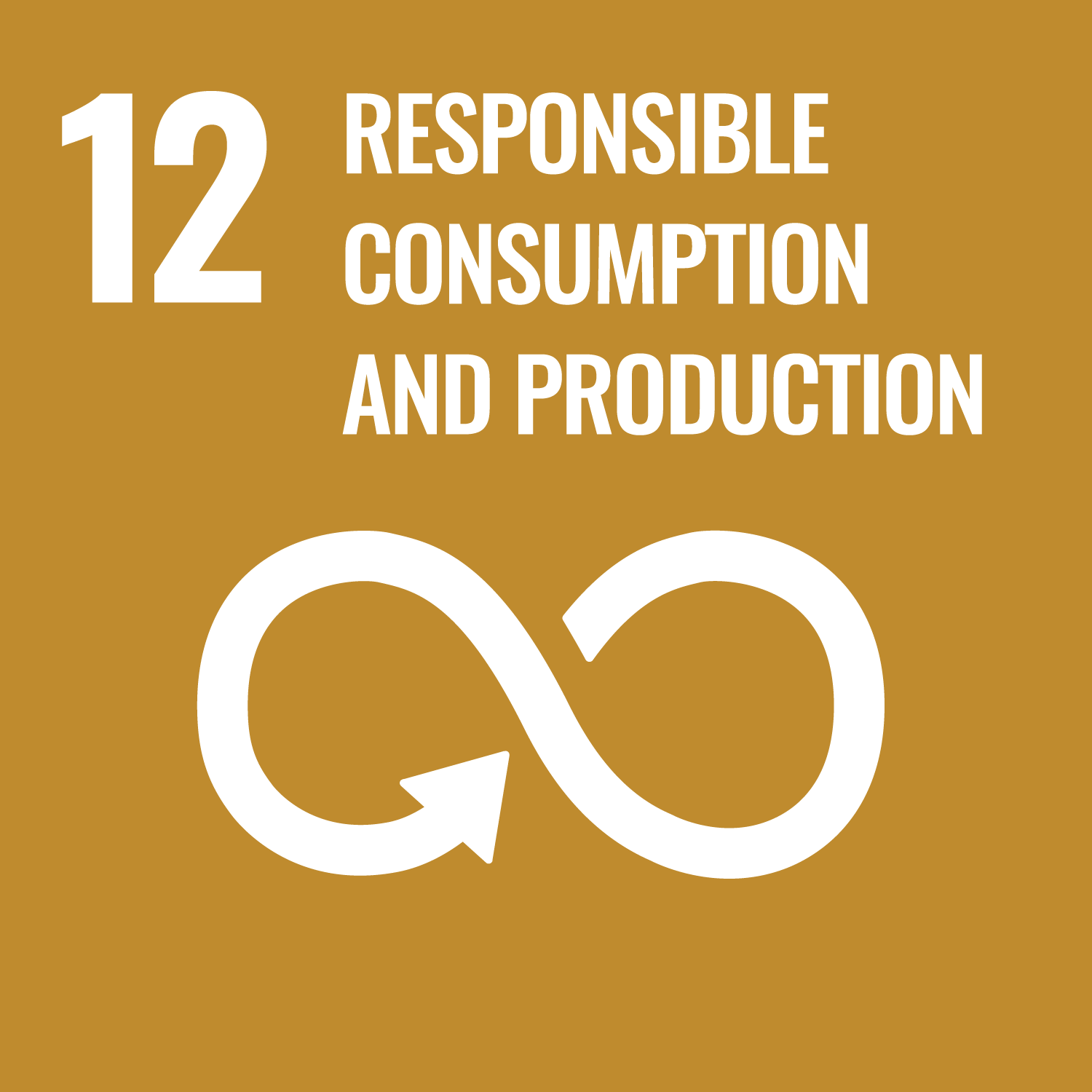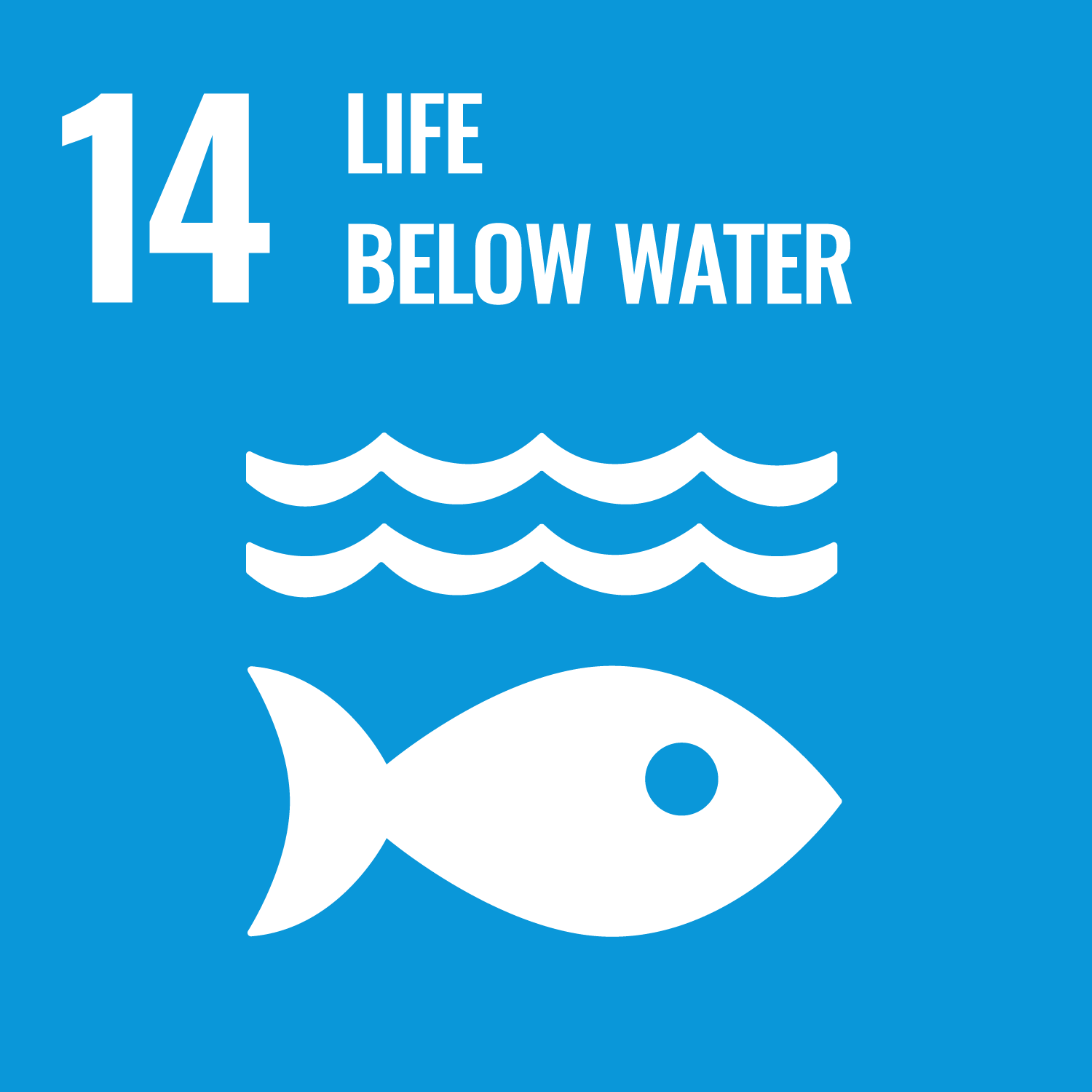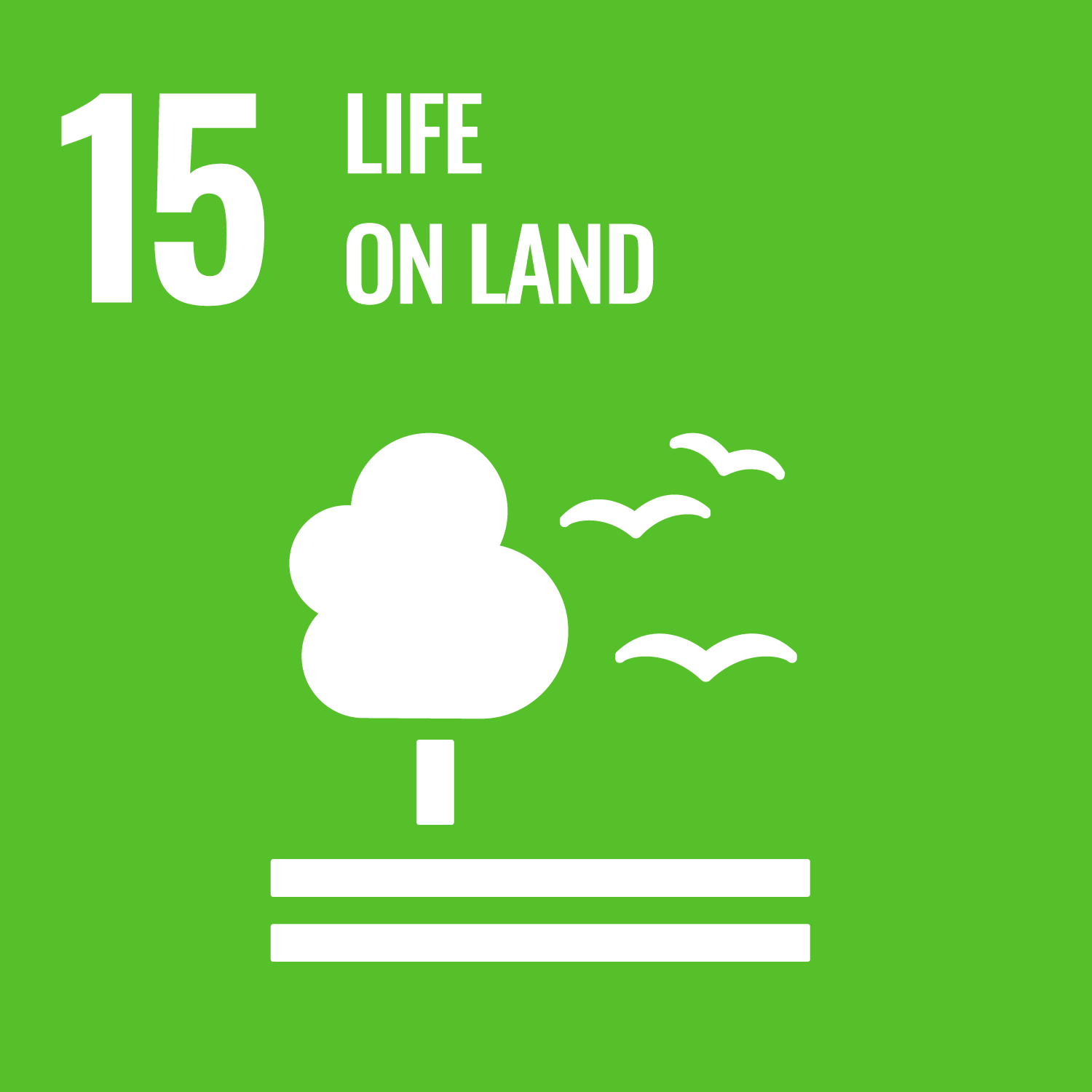 Opportunities and Challenges
Biodiversity is an integral part of creating equilibrium in the ecosystem. It creates stability in all livelihoods, including humans. There is a growing trend in utilizing biodiversity as the foundation for economic growth and national competitiveness capacity. However, due to urbanization and industrialization at present, some factors can impact and threaten biodiversity, such as land-use change, environmental deterioration, climate change, ect. As a result, species that are sensitive or unable to adapt may become extinct from natural sources, affecting them with massive damage to life and property.
PTT is fully cognizant that business and operations throughout the business value chain, may induce both positive and negative impacts to the environment. This includes biodiversity and ecosystem services, which is something globally aware and increasingly prioritize.
Management Approach
Biodiversity Management
Biodiversity management is one of the material issues PTT has included in the
PTT Group Quality, Security, Safety, Health and Environment (QSHE) Policy
under
SSHE management
to demonstrate commitment in preserving, preventing, and mitigating environmental impact while conserving biodiversity and ecosystem. PTT incorporates biodiversity issues into its decision-making processes and business operations throughout the value chain as follow:
Integration of biodiversity risk management in accordance with PTT Group's QSHE Policy;
Management of areas with vulnerable biodiversity, or those in nearby, to ensure compliance with required regulations, standards, and work procedures established for PTT Group's ecosystem service and biodiversity management;
Demonstrate commitment to achieving a no-net-loss of biodiversity in the scope of management control; and
Enhance biodiversity values, beyond the scope of operation areas and vicinity, through community investments or partnerships with external organizations, such as Mangrove Forest Ecosystem Learning Center, Wang Chang Forest Learning Center, to name a few.
Demonstrate commitment to achieving a no-net-loss of biodiversity in scope of management control; and
Enhance biodiversity values, beyond the scope of operation areas and vicinity, through community investments or partnerships with external organizations, such as Mangrove Forest Ecosystem Learning Center, Wang Chang Forest Learning Center, ect.
PTT Biodiversity Statement
PTT do not conduct new or merger and acquisition of exploration and production operations in national reserved forest, which has 100% in quantitative progress since 2021. To minimize the environmental impact where possible, PTT announced PTT Biodiversity Statement reenactment 2022 which including the determining to 'No Net Deforestation', and do reforestation to compensate the current or future forest loss caused by its operation if necessary. From 2022, the new operational areas will be complied with this context. The Statement serves as fundamental operational guideline for PTT Group to ensure alignment in biodiversity management organization wide.

The statement covers key stakeholders including own operations from tier-1 suppliers and non-tier 1 suppliers.
PTT Biodiversity Statement

PTT Group Biodiversity and Ecosystem Services Standards
PTT established Biodiversity and Ecological Services Standards to help clarify the processes outlined in the PTT Group Biodiversity Statement in alignment with the international biodiversity regulations, such as International Finance Corporation Performance Standard 6 (IFC6), – Biodiversity Conservation and Sustainable Management of Living Natural Resources (2012), and Business and Biodiversity Offset Program (BBOP), etc. The guideline includes:
Risk assessment
Biodiversity Impact Assessment for Project Development
Biodiversity Action Plant development for high-risk areas that have potentially severe impacts on biodiversity
Monitor and assessment
Review and evaluate annual performance against established Biodiversity and Ecosystem Service Management Standards
Biodiversity Impact Assessment for Project Development
Biodiversity risk assessment with PTT's established guideline covers the project development phase which is part of the Environmental Impact Assessment (EIA) report preparation. The risk assessment is conducted systematically in every phase of the project that can impact the biodiversity and ecosystem, to develop timely prevention measures a timely prevention measures and impact mitigation plans to offset and recover biodiversity loss, such as limit area clearing, reforestation, logistical choice with less environmental impact, coordinating with experts in case of wildlife evacuation, etc.

Furthermore, risk assessment was conducted at every PTT Group's operation site in Thailand to effectively stipulate PTT Groups' strategy in alignment with the strategic goals. This includes geographic location, related environment, types of activity, context, framework, and impact severity of each phase. PTT requires high-risk projects to have an established Biodiversity Action Plan (BAP) to minimize potential impacts on plants, wildlife, and the environment.

PTT encourages communities and other stakeholder groups to share their opinions, expectations, and concerns regarding the EIA report, prevention and impact mitigation measures, as well as BAP through stakeholder engagement activities or surveys distributed during the preparation of the environmental impact assessment.
Establishment of Government Policy Network and Biodiversity Knowledge
PTT collaborated with the Office of Natural Resources and Environmental Policy and Planning (ONEP) to formulate sustainable biodiversity conservation and protection strategy, including public relations and campaigns to educate and raise awareness on the value and importance of biodiversity. PTT is determined to establish a biodiversity knowledge network as a channel for knowledge-sharing with external parties, such as communities, government agencies, academic institutions, and private organizations.



Key Performance
ProgressGRI304-3
Biodiversity risk assessment and No-Net-Loss biodiversity risk assessment guideline development
2020 Plan and Target
2020 Performance
2021 Plan and Target
2021 Performance

Reviewed 2020 PTT's Biodiversity Management Statement
Revised risk assessment tools to cover more impact factors
Developed Biodiversity Guideline

Announced PTT's 2020 Biodiversity Management Statement

Revised biodiversity risk assessment tools
Biodiversity guideline


PTT Group Biodiversity Risk Assessment Guideline
PTT Group Biodiversity Action Plan Guideline
PTT Group No Net Loss Assessment Guideline


Develop Biodiversity Action Plan for high-risk operational sites

Review risk assessment results and develop Biodiversity Action Plan for high-risk operation areas 100%
PTT has established biodiversity assessment guidelines aiming towards No Net Loss. The No-Net-Loss Assessment tools were developed to identify baseline biodiversity values in each operational area, as well as impact forecast models and offset management result forecasts. The tools are implemented on the pilot site, namely Nakhon Sawan Natural Gas Pipeline Project. Impact assessment and monitoring showed effective impact mitigation measures, leaving insignificant impacts.

PTT Group Biodiversity Target

Target

2021

2022

2023

2024

2025

Biodiversity Action Plan (BAP) for all high-risk assets

Biodiversity Action Plan (BAP) established for high-risk assets


100% Oil & Gas companies

Developed Biodiversity Action Plan (BAP) for high-risk assets and conducted No-Net-Loss Assessment 100%
of Flagship
companies

No-Net-Loss assessment on new assets in high-risk areas
N/A
N/A
Conduct No-Net-Loss Assessment on new assets in a high-risk area
100% Oil & Gas companies
PTT Group's biodiversity target includes Biodiversity Action Plan (BAP) development for all high-risk assets and conducts No-Net-Loss Assessments on 100% of new assets in high-risk areas by 2024 for Oil & Gas companies and by 2025 for other flagship companies.

Biodiversity Risk Assessment​GRI304-1, GRI304-2, GRI304-3, GRI304-4, GRI OG4
PTT conducts biodiversity assessment on every PTT's operational area in Thailand which focused on potential risks towards biodiversity values in each area. The assessment is conducted based on factors such as the distances from nature reserve areas or biodiversity hotspots, as well as type and severity of impacts. One high-risk area was identified, namely Khanom Natural Gas Separation Plant in Nakhon Sri Thammarat. Biodiversity Action Plan was established with specified details, namely objective duration, and responsible parties. Additionally, a risk assessment in the natural gas pipeline area was conducted. The assessment result is currently being reviewed.
| | Number of sites | Area (Hectares) |
| --- | --- | --- |
| Overall | 5 | 208.16 |
| Assessment | 5 | 208.16 |
| Exposure | 1 | 7.52 |
| Management Plan | 1 | 7.52 |
| Report IUCN Red List species and species on the national conservation list that is affected by business operations | 1 | 7.52 |

Biodiversity Survey for Biodiversity Database
PTT has conducted a biodiversity survey to explore the diversity and numbers of flora and fauna surrounding PTT operation areas. The surveys enable analysis and collection of biodiversity data for each operation area for development of baseline biodiversity data. PTT also creates a work plan regarding environmental management to restore and strengthen biodiversity, as well as preserving of the local environment. The species surveyed include avian, mammals, reptiles, amphibians, insects, aquatics, plants, and crustaceans. From the surveys, operational areas were selected based on risk assessment and community issues, comprising Khanom natural gas separation plant, Phuket aviation depot, Song Khla petroleum storage, Saraburi oil storage, and Pitsanulok oil storage. The project's consultants, as assembled by Bird Conservation Society of Thailand (BCST), include universities and NGOs.
Following the survey around Khanom natural gas separation plant, an endemic biennial plant distinctive to Thailand was discovered. It was titled Muang-Khanom (Microchirita involucrate (Craib) Yin Z.Wang var.gigantiflora C.Puglisi). and was discovered only in Khanom district, Nakhorn Sri Thammarat. Furthermore, a new family of the nocturnal butterfly was also identified around Saraburi Storage. Its scientific name was Gatesclarkeana thailandica. It was endemic only Thailand.


Key Activities and Projects


Risk Assessment and Biodiversity Action Plan Development for PTT's Natural Gad Pipeline SystemSDGs 12.2

In 2021-2022, PTT conducted biodiversity risk assessment using the tools developed specifically for Natural Gas Pipeline system areas as well as established Biodiversity Action Plan to minimize impacts on plants, animals, and the environment.
Collaboration with the Biodiversity NetworkSDGs 12.2, 14.2, 15.2, 15.5
Regarding biodiversity performance, PTT collaborated with a variety of external organizations, such as Forestry Bureau, Ministry of Natural Resource and Environment, Marine and Coastal Resource Bureau, Bird Conservation Society of Thailand, Kasetsart University, Songkhla Nakarind University, National Science of Technology Development (NSTDA), Siamensis, local communities, Save Wildlife Thailand, etc. PTT has been conducting biodiversity explorations to study and consolidate data on fauna and flora around PTT's operational sites in different seasons. The company also organized a biodiversity exploration seminar to provide a space for community representatives and local agencies to share their opinions. Additionally, a study on biodiversity and ecosystem services in Sirinart Rajini Mangrove Ecosystem Learning Center, a learning center supported by PTT, was conducted on the FPT 29 and FPT 29/3 of Khlong Gao-Khlong Koi Forest Reserve in Prachuapkirikan, a restoration and reforestation on an abandoned shrimp farm. The assessment will focus on the recovery of planted forest and natural forest and biodiversity in the ecosystem. This endeavor provides educational benefits on ecosystem services (medicinal resources), the control mechanisms (air quality control, temperature control, waste treatment, nutrients circulation), shelter (nursery), and culture. It is part of the efforts to promote and protect biodiversity and the ecosystem sustainably.
External partner/institutions
Description
Collaboration in biodiversity management/assessment

Biodiversity Management Department, Ministry of Natural Resources and Environment

Developed a draft from Biodiversity Act ...
Develop Thailand's master plan for biodiversity management

Reviewed and exchanged information to develop a management framework, biodiversity statement, and PTT biodiversity management work plan. This links to Thailand Biodiversity Act … as well as Thailand's Master Plan in Biodiversity Management


Working Committee on rare and endangered marine species

Develop monitor and assessment approach for marine lives, which are protected, rare, and endangered species
Develop conservation and management plans for protected and endangered marine lives

Provided information on rare and endangered marine lives, to be used for biodiversity risk assessment in PTT operation sites, which includes Khanom Gas Separation Plant, as well as provided supporting information for the development of conservation and management plan of protected and endangered species

Department of Forestry
Department of Marine and Coastal Resources
Bird Conservation Society of Thailand
Kasetsart University
Prince of Songkla University
National Science and Technology Development Agency (NSTD)
Siamensis
Save Wildlife Thailand


Organizations specializing in biodiversity, such as rare wildlife, endangered animals, as well as knowledge in natural resource conservation

Supported experts in providing consultation and information on biodiversity risk assessment
Participate in biodiversity exploration project to study and consolidate information on fauna and flora around PTT operation sites. Biennial plant endemic to Thailand (Microchirita involucrate (Craib) Yin Z.Wang var.gigantiflora C.Puglisi) was discovered in Khanom, Nakhon Si Thammarat.

Future Plans
Regarding to No Net Deforestation statement, PTT will engage with partners to manage and mitigate the deforestation risks also develop the guidelines to be applied as an operational management framework, which complies with national forest regulations. Furthermore, the guidelines can be an assessment tool for mitigating deforestation risks, monitoring and annual progress report.