Sustainable Development Goals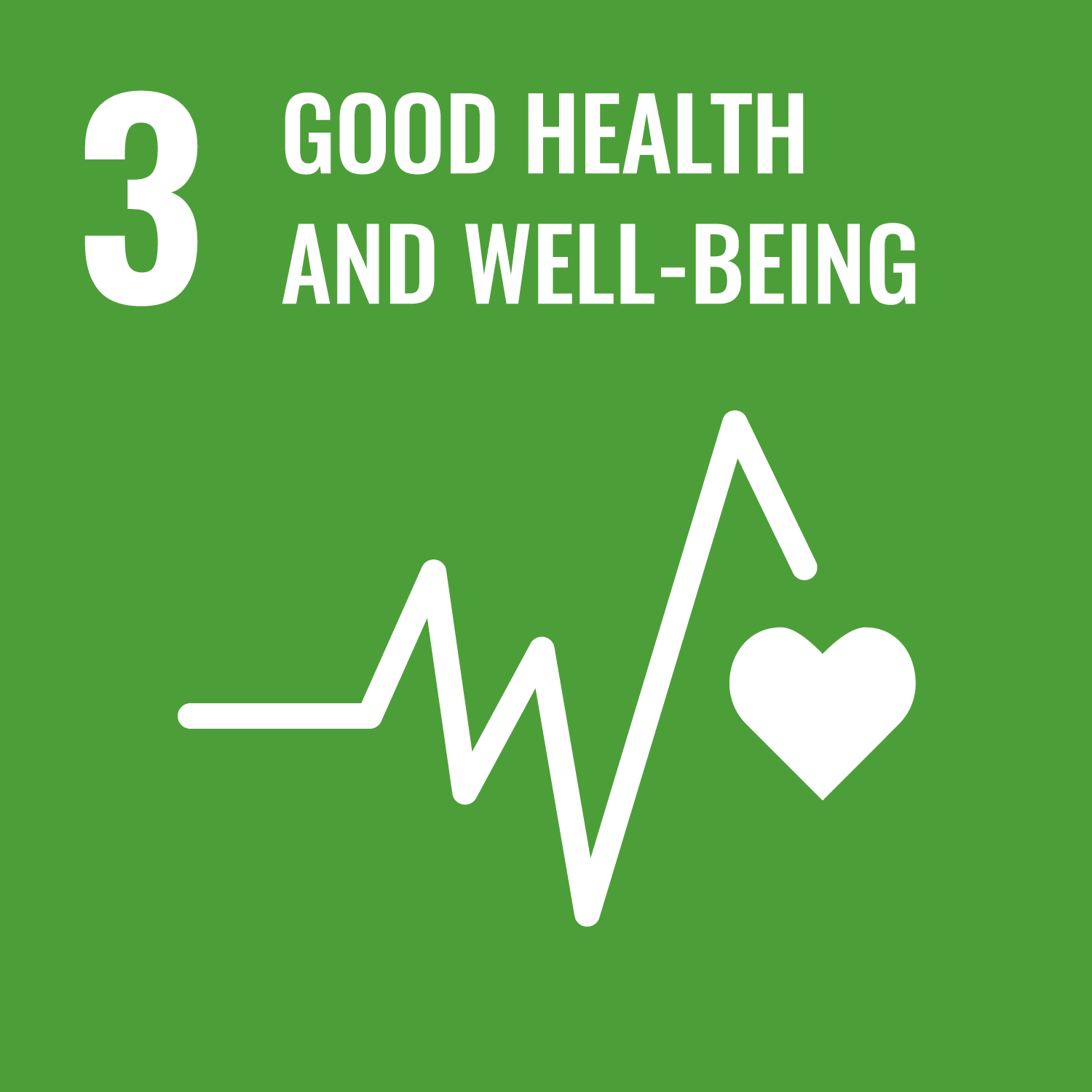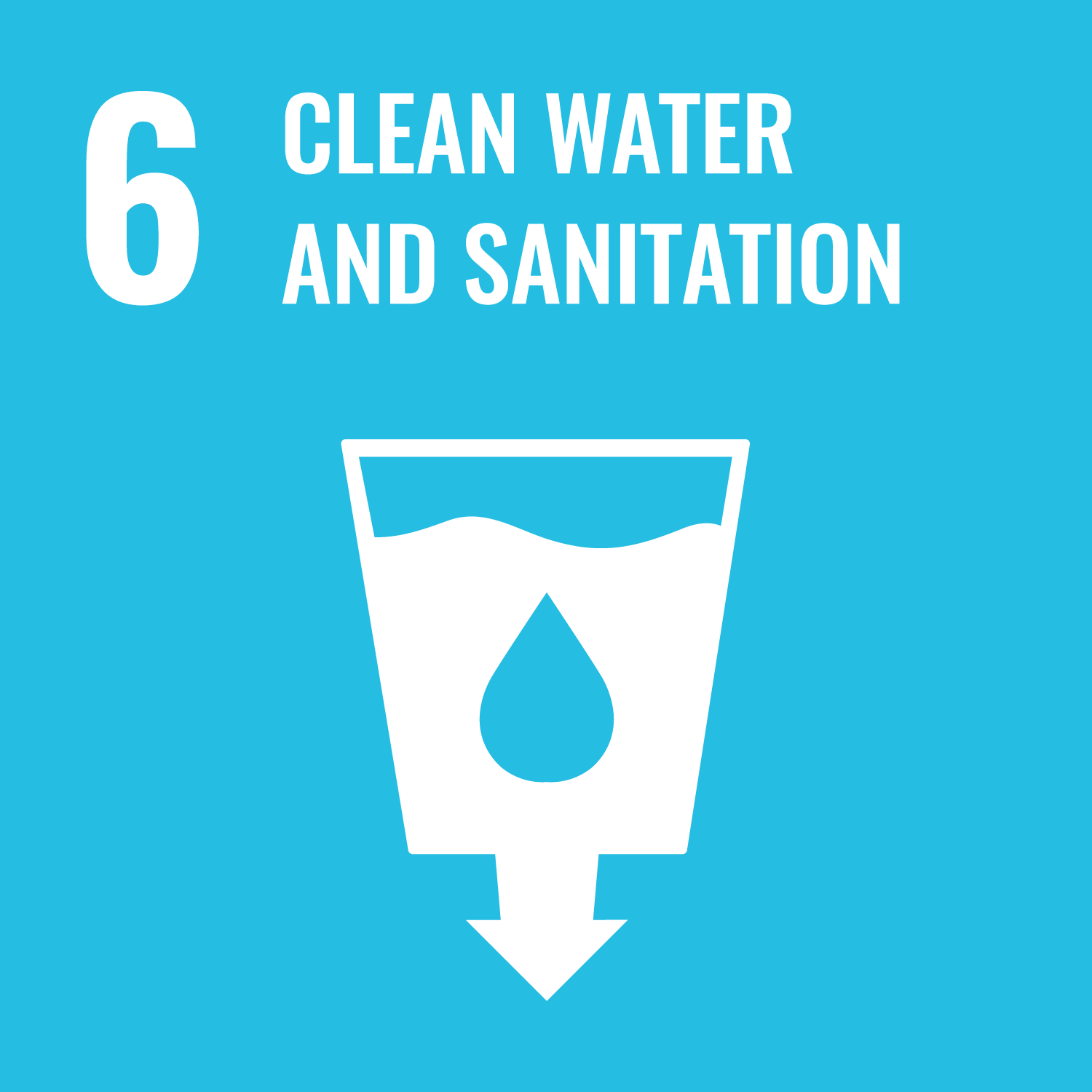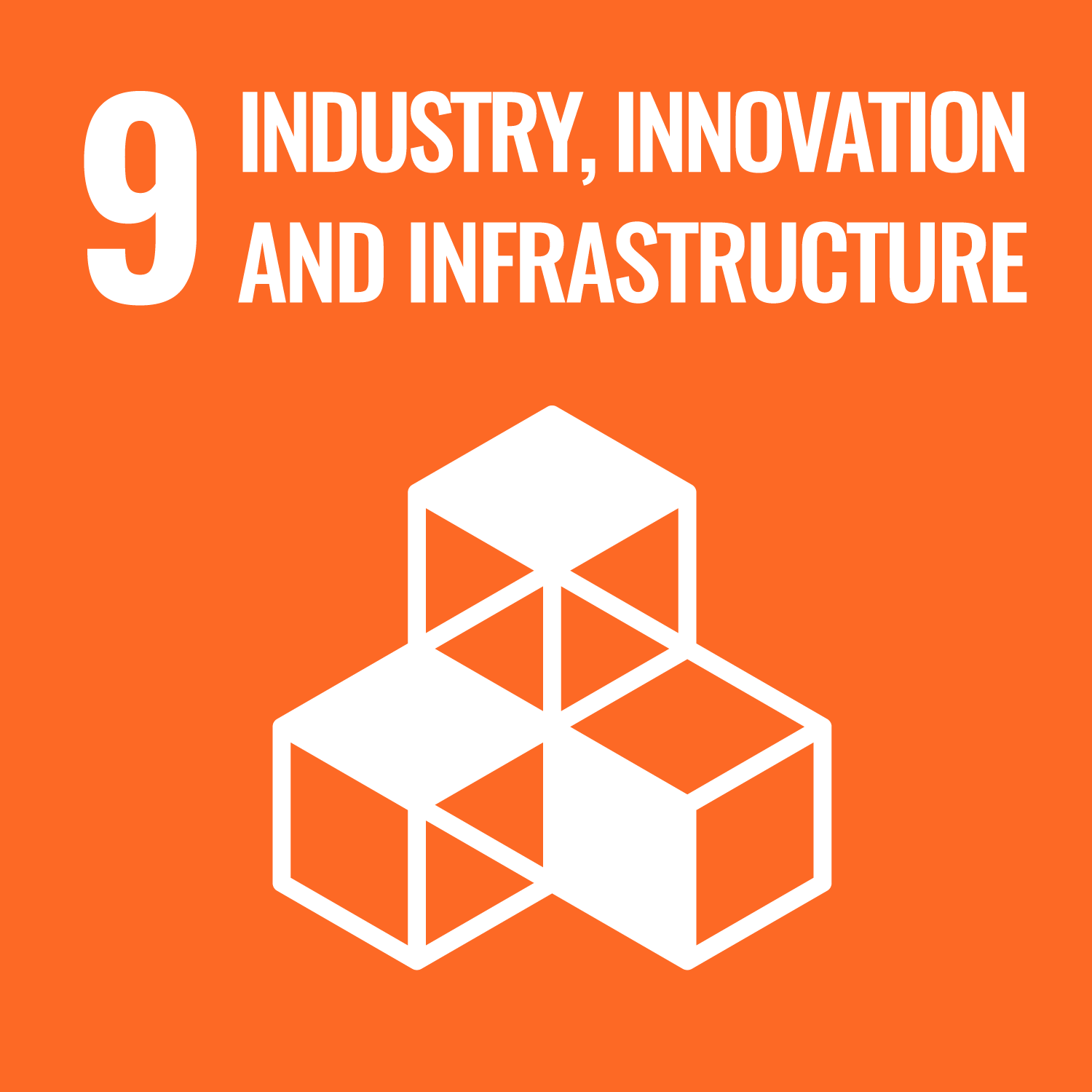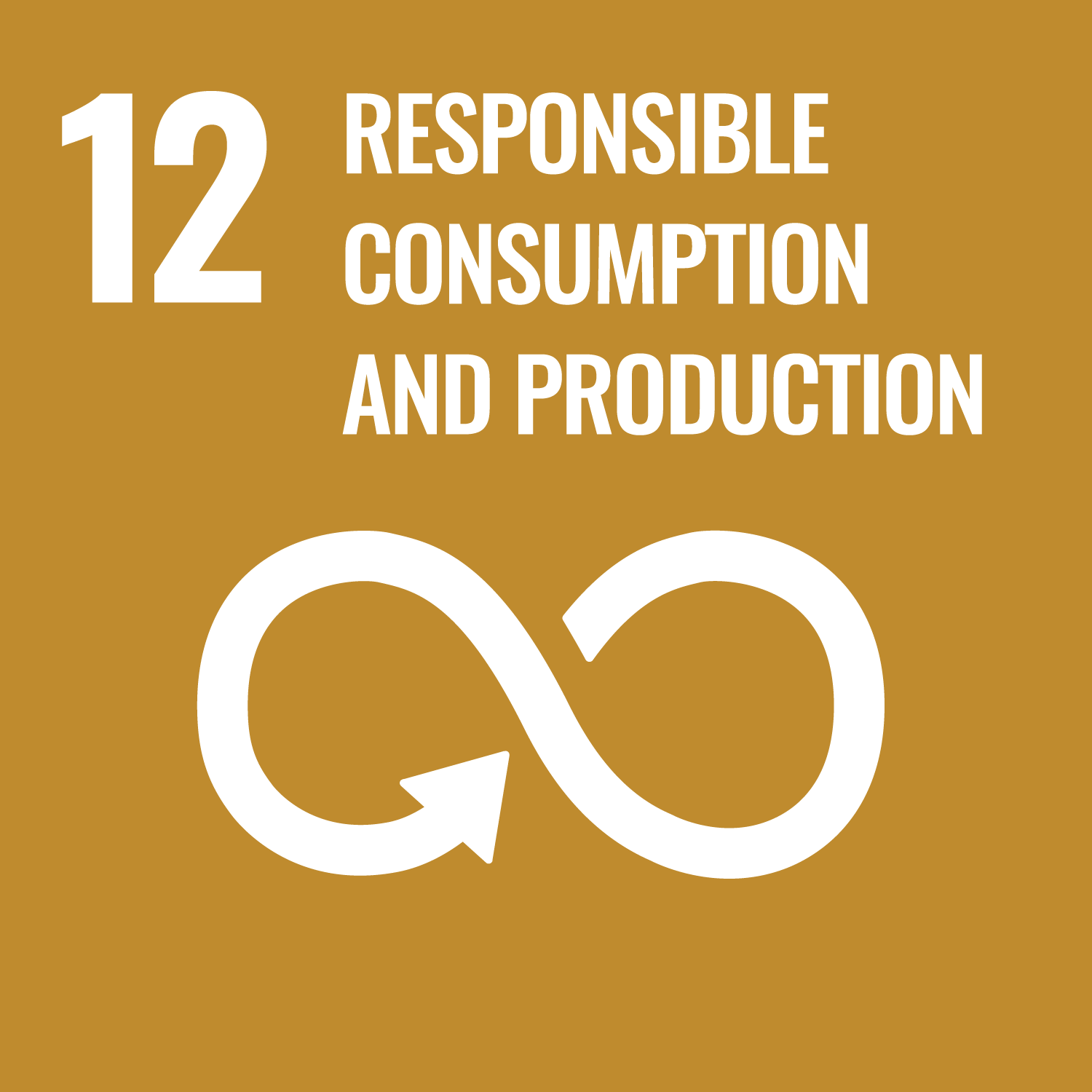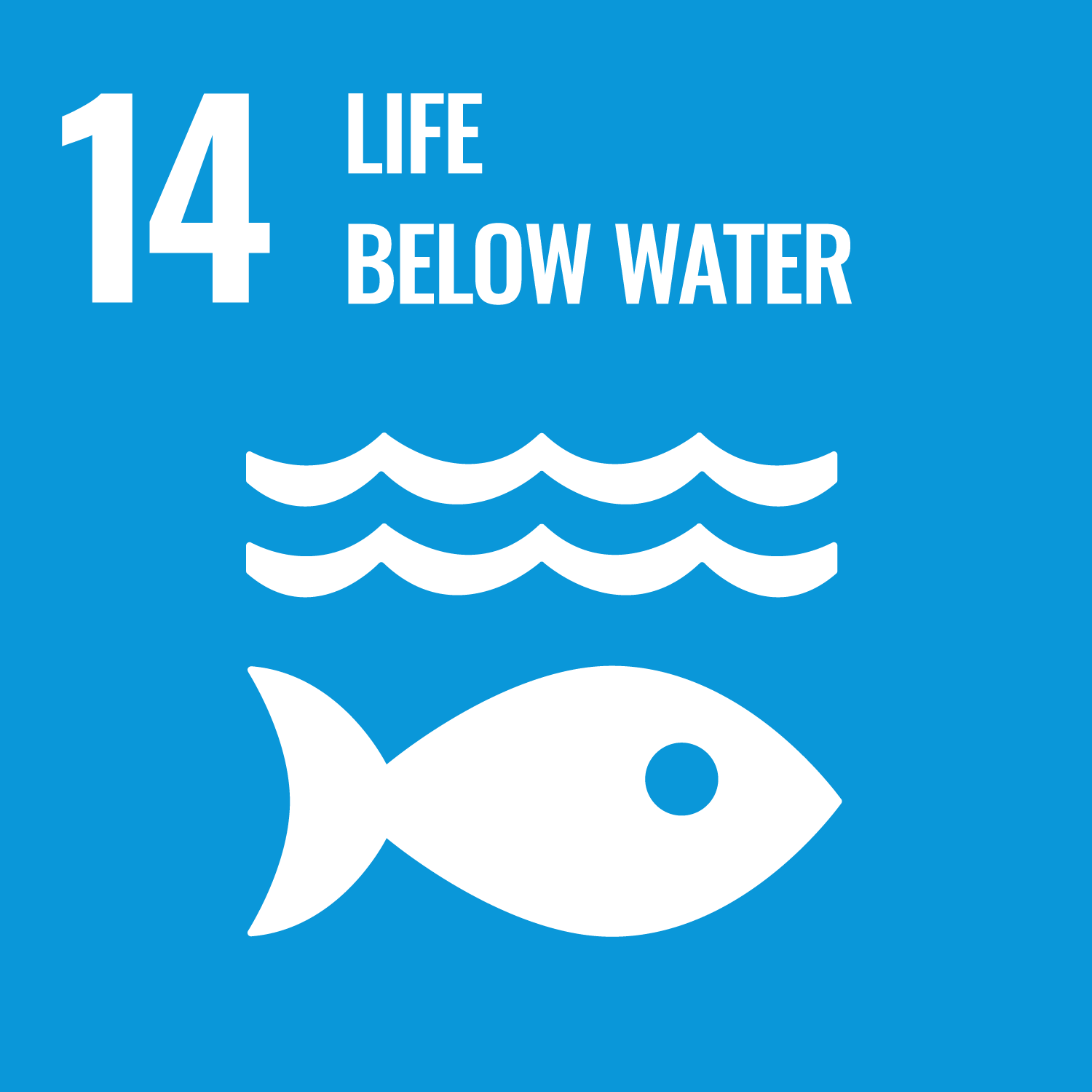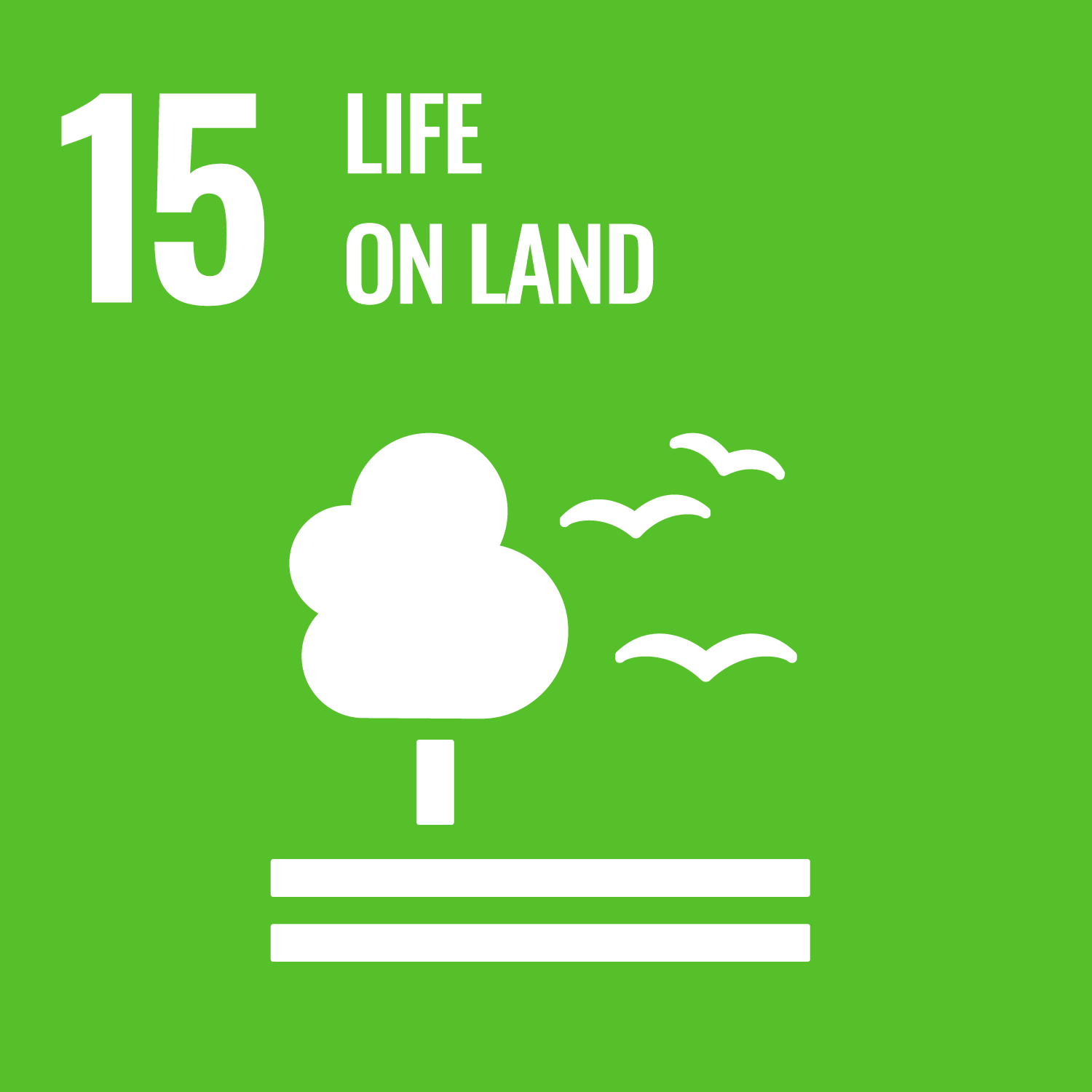 Positive and Negative Impacts
Biodiversity is essential for maintaining ecosystem equilibrium and ensuring the stability of all living things, including humans. There is a growing trend toward utilizing biodiversity as the foundation for economic growth and national competitiveness capacity. However, due to current urbanization and industrialization, some factors — such as land-use change, environmental deterioration, and climate change — can impact and threaten biodiversity. As a result, species that are sensitive to or unable to adapt to changing conditions may become extinct from natural sources, causing massive damage to life and property.
PTT is fully cognizant that business operations and operations throughout PTT's business value chain may cause both positive and negative impacts on the environment, including biodiversity and ecosystem services. Therefore, it is a challenge that requires proactively and systematic management.


Objectives / Goals
PTT is committed to managing biodiversity impacts in a consistent and coordinated manner across the PTT Group by establishing the following common goals:
Develop a biodiversity action plan (BAP) in all assets with high biodiversity risk assessment results.
Conduct a No-Net-Loss Assessment of Biodiversity on new projects in high-risk assets, aiming for 100% by 2024 for oil and gas companies and 2025 for Flagship companies. It is to support the company's goal of causing a No-Net-Loss of biodiversity through its operations.
Target

2021

2022

2023

2024

2025

Biodiversity Action Plan (BAP) for all high-risk assets
Biodiversity Action Plan (BAP) established for high-risk assets

Developed Biodiversity Action Plan (BAP) for high-risk assets and conducted a No-Net-Loss Assessment of 100% of Flagship companies

Conduct No-Net-Loss Assessment on new assets in a high-risk area
100% Oil & Gas companies

N/A
N/A

Conduct No-Net-Loss Assessment on new assets in a high-risk area
100% Oil & Gas companies
Management Approach
PTT Biodiversity Policy
PTT emphasizes biodiversity throughout our own operations, clearly defined in
PTT Group's Quality, Security, Safety, Health, and Environment Policy (PTT Group QSHE Policy)
. PTT has expressed its intention through the "PTT Biodiversity Statement" to avoid surveying, pioneering, and conducting business in an area designated as a World Heritage Site and conservation areas defined by the IUCN. PTT strives to achieve Biodiversity Commitment regarding No Net Deforestation and undertakes restoration or offset tree planting in areas affected by future business operations. Our statement includes key stakeholders such as Tier
1 supplier, non-Tier

1

supplier and business partners, intending to apply it to new PTT projects by

2024.
PTT Biodiversity Statement
Management of Biodiversity Impacts
PTT's management approach demonstrates the company's commitment to protecting, preventing, and reducing environmental impact by preserving biodiversity and ecosystems. Our management covers a wide range of issues, from considering biodiversity impacts in decision-making processes to business operations across the business value chain, as follows:
Integration of biodiversity risk management in line with PTT Group's QSHE Policy.
Management of vulnerable biodiversity areas or those nearby to comply with required regulations, standards, and work procedures established for PTT Group's ecosystem service and biodiversity management.
Demonstrate commitment to achieving a no net loss of biodiversity in the scope of management control.
Enhance biodiversity values beyond the scope of operations and surrounding areas through community investments or collaborations with external organizations such as the Mangrove Forest Ecosystem Learning Center and Wang Chang Forest Learning Center.
Apply the mitigation hierarchy in a step-by-step process including

Avoid any impacts on biodiversity high-risk area by not to explore/mine/drill in World Heritage areas and IUCN Category I-IV protected areas.
Reduce any impacts from operational site toward high biodiversity area by conducting risk assessment and implementing Biodiversity Action Plan.
Restore any losses from operating business where possible and comply with the mitigation plan stated in Environmental Impact Assessment
Transform the positive impact to ecosystem with governance, community and private sectors in reforestation projects
PTT Group Biodiversity and Ecosystem Services Standards
PTT developed Biodiversity and Ecological Services Standards to assist in clarifying the processes outlined in the PTT Group Biodiversity Statement in compliance with the international biodiversity regulations, such as International Finance Corporation Performance Standard 6 (IFC6), - Biodiversity Conservation and Sustainable Management of Living Natural Resources (2012), and Business and Biodiversity Offset Program (BBOP), etc. The guidelines include the following:
Risk assessment
Biodiversity Impact Assessment for Project Development

Development of a Biodiversity Action Plan for high-risk areas that have potentially severe impacts on biodiversity.

Monitor and Assessment
Review and evaluate annual performance against Biodiversity and Ecosystem Service Management Standards.
Biodiversity Impact Assessment for Project Development / Construction Projects
Biodiversity risk assessment using PTT's established guidelines covers the phase of project development, which is part of the
Environmental Impact Assessment (EIA)
report preparation. The risk assessment is systematically carried out in each phase of the project that has the potential to impact biodiversity and ecosystems to establish timely prevention measures and impact mitigation plans. These are to compensate for and recover significant impacts of activities, products, and services on biodiversity, such as limiting area clearing, reforestation, logistical choices with less environmental impact, and coordinating with experts in the event of wildlife evacuation.
Biodiversity Risk Assessment GRI304-1,GRI304-2,GRI304-3,GRI304-4
PTT conducts biodiversity risk assessments in own operations and integrates the identification, evaluation, management and monitoring of biodiversity values into our Due Diligence; Environmental Impact Assessment; and Risk Management processes. The GRI reporting protocols have been used to define the methodology and approach for the risk assessment. The relevance indicators for assessment include location of operational sites that are near protected areas distances from nature reserves and significant impacts of activities on biodiversity. The protected areas defined by IUCN 2008 and align with International and Thai regulations such as Convention on Biodiversity Diversity: CBD and Enhancement and Conservation of National Environmental Quality Act, 1992 respectively.. For high-risk area, the biodiversity action plan is required to mitigate the potential impacts on ecosystem, vegetation, wildlife, and the environment.
As a result, one high-risk area, the Khanom Natural Gas Separation Plant in Nakhon Sri Thammarat, was identified. PTT established a Biodiversity Action Plan with specified details: objectives, duration, and responsible parties. The plan is intended to prevent biodiversity impacts by educating employees, workers, and surrounding local communities, among other things. A risk assessment was also carried out in the natural gas pipeline area, and the assessment result is currently being reviewed.
PTT encourages communities and other stakeholder groups to voice their opinions, expectations, and concerns regarding the Environmental Impact Assessment report (EIA), prevention and impact mitigation measures, and Biodiversity Action Plan (BAP) through stakeholder engagement activities or surveys distributed during the preparation process of EIA.
| | Number of sites | Area (Hectares) |
| --- | --- | --- |
| Overall | 5 | 208.16 |
| Assessment | 5 | 208.16 |
| Exposure | 1 | 7.52 |
| Management Plan | 1 | 7.52 |
| Report IUCN Red List species and species on the national conservation list that is affected by business operations | 1 | 7.52 |
Key Activities and Projects
Biodiversity Survey for Biodiversity Database
PTT has conducted a biodiversity survey on the variety and abundance of the plants and animals surrounding PTT operation areas. Baseline biodiversity data was developed based on the analysis and collection of biodiversity data from surveys conducted in each operation area. PTT also formulates a work plan for environmental management to maintain the local environment and restore and strengthen biodiversity. The species surveyed include birds, mammals, reptiles, amphibians, insects, aquatic species, plants, and crustaceans. According to the survey results, the chosen operational areas had the Khanom natural gas separation plant, the Phuket aviation depot, the Song Khla petroleum storage facility, the Saraburi oil storage facility, and the Pitsanulok oil storage facility. The Bird Conservation Society of Thailand (BCST) has assembled a team of universities and non-governmental organizations (NGOs) to serve as project consultants.
Following the survey around the Khanom natural gas separation plant, a rare, biennial plant named Muang-Khanom (Microchirita involucrate (Craib) Yin Z.Wang var. gigantiflora C.Puglisi) that is unique to Thailand was found. It can only be discovered in Khanom district, Nakhorn Sri Thammarat. Moreover, a new family of nocturnal butterflies was discovered near Saraburi Storage. Its scientific name was Gatesclarkeana thailandica. It was only endemic to Thailand as well.
Governmental Initiatives and the Advancement of Biodiversity Knowledge
PTT works with the Office of Natural Resources and Environmental Policy and Planning (ONEP) to develop strategies for preserving and protecting biodiversity. These strategies include public relations efforts and organizing campaigns to raise public awareness about the value and significance of biodiversity. PTT focuses on developing a biodiversity knowledge base as a guideline for information sharing and biodiversity management with third parties, including communities, governmental organizations, educational institutions, and private organizations. PTT and the National Science and Technology Development Agency (NSTDA) have consistently worked together on academic cooperation on biodiversity at the domestic and international levels.
Collaborations in the Network for BiodiversitySDGs 12.2, 14.2, 15.2, 15.5
PTT worked in partnership with several external organizations to improve biodiversity performance, including the Forestry Bureau, the Ministry of Natural Resources, and the Environment, the Marine and Coastal Resource Bureau, the Bird Conservation Society of Thailand, Kasetsart University, Songkhla Nakarind University, the National Science of Technology Development (NSTDA), Siamensis, local communities, Save Wildlife Thailand. PTT has been carrying out biodiversity explorations to investigate and compile information on flora and fauna found in its operational sites during various seasons. The company also planned a seminar on biodiversity exploration to provide local organizations and community representatives with a forum for discussion.

Additionally, PTT studies biodiversity and ecosystem services at the Sirinart Rajini Mangrove Ecosystem Learning Center, a learning facility it supports, on the FPT 29 and FPT 29/3 Khlong Gao-Khlong Koi Forest Reserve in Prachuapkirikan, as well as reforestation and restoration on a defunct shrimp farm. The assessment has placed a strong emphasis on the ecosystem's biodiversity as well as the recovery of natural and planted forests. This endeavor is beneficial for education on ecosystem services (medicinal resources), control mechanisms (air quality control, temperature control, waste treatment, nutrient circulation), shelter (nursery), and culture. It contributes to efforts to promote and protect biodiversity and the ecosystem sustainably.
External partners/institutions
Description
Collaboration in biodiversity
management/assessment

Biodiversity Management Department, Ministry of Natural Resources and Environment

eveloped a draft from Biodiversity Act ...
Develop Thailand's master plan for biodiversity management

Participate in reviewing and exchanging information to create a management framework statement of intent on PTT's biodiversity action plan to link with the (draft) Biodiversity Act B.E. ... and Thailand Biodiversity Action Master Plan.


Rare and Endangered Marine Species Management Working Group

Develop monitor and assessment approaches for marine life, which is protected, rare, and endangered species.
Develop conservation and management plans for protected and endangered marine lives.

Provide supporting data for developing a conservation and management plan for rare and endangered species and information on rare and endangered marine species to be used for biodiversity risk assessment in PTT operation sites, including Khanom Gas Separation Plant.

Department of Forestry
Department of Marine and Coastal Resources
Bird Conservation Society of Thailand
Kasetsart University
Prince of Songkla University
National Science and Technology Development Agency (NSTD)
Siamensis
Save Wildlife Thailand


Organizations specializing in biodiversity, such as rare wildlife and endangered animals, as well as knowledge in natural resource conservation

supported specialists in providing advice and information on assessing the biodiversity risks
Participate in biodiversity exploration project to study and consolidate information on fauna and flora around PTT operation sites. Biennial plant endemic to Thailand (Microchirita involucrate (Craib) Yin Z.Wang var.gigantiflora C.Puglisi) was found in Khanom, Nakhon Si Thammarat.
Measures to Reduce the Impact of the Montara Oil Spill
In response to the impacts of the Montara incident, PTTEP jointly formulated a guideline to mitigate the impact and remedies for the affected natural gas and oil spills from the Montara field. PTT has supported scientific research to monitor long-term environmental impacts by an independent research agency to carry it out under the supervision of the Australian Government. In 2022, mitigation measures and remedies were implemented for those affected by the oil spill incident.
The content of this web page has been audited through an external verified party