Sustainable Development Goals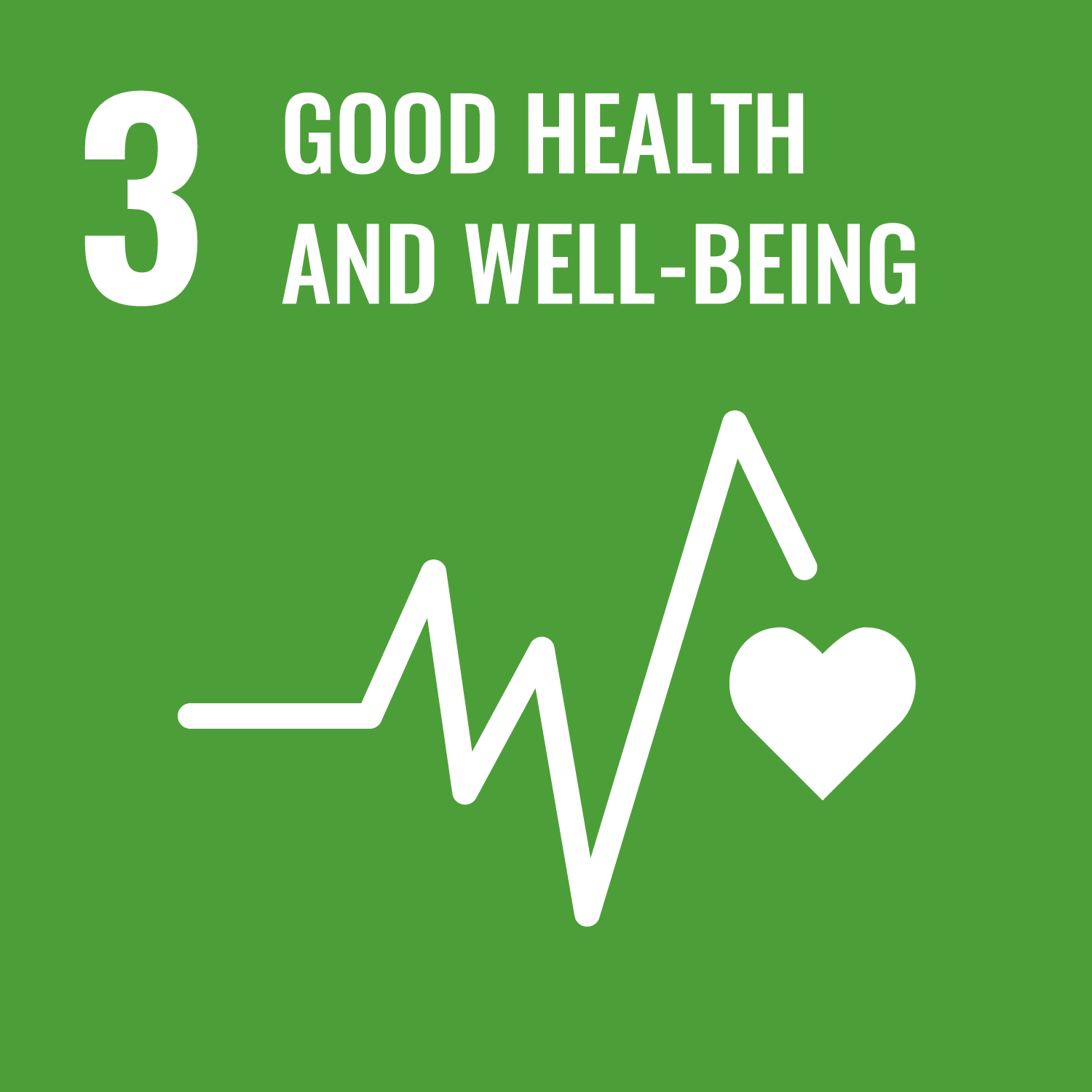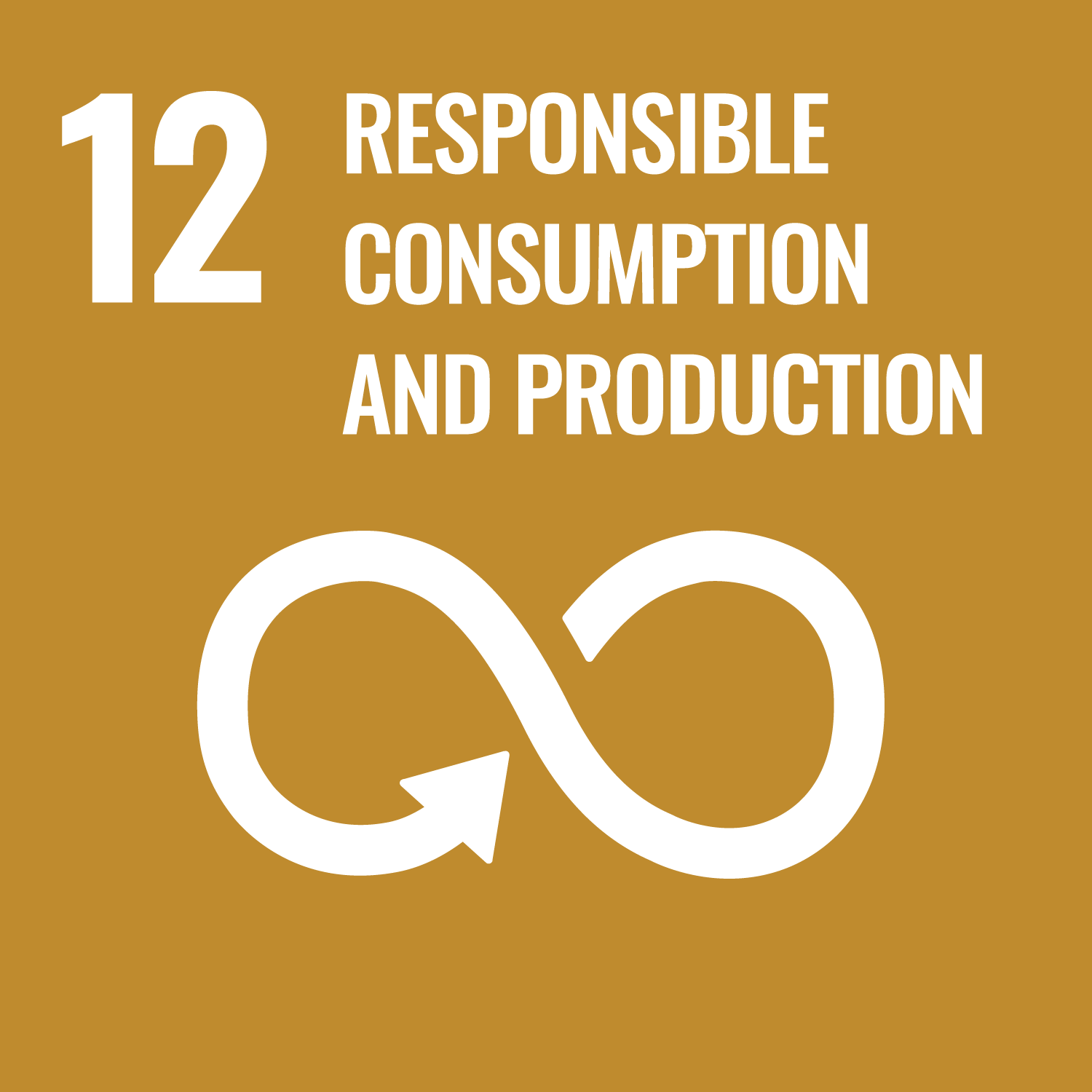 Positive and Negative Impacts
Item 6.6 of the United Nations Sustainable Development Goals promotes the willingness to protect and restore relevant marine ecosystems, including mountains, forests, wetlands, rivers, aquifers, and lakes. Nevertheless, the national environmental status report has revealed that the water quality in some parts of Thailand's surface and coastal waters has deteriorated significantly. This status is based on factors such as wastewater discharge from households and agricultural activities; marine oil spills from oil drilling; oil transportation; shipping; marine operations; and a growth in Phytoplankton that also contributes to changes in the color of the ocean to name a few. As a petroleum and petrochemical business, PTT is fully cognizant that our operations and activities, as well as those involved in the value chain, such as shipping companies, involve oil spill risks that could cause environmental impacts. Therefore, PTT has established measures to prevent, control, and reduce the risks and developed emergency plans in case of oil or chemical spills for systematic risk management.
Objective / Goal
PTT is committed to conducting our business operations with awareness and responsibility towards society and the environment by complying with the Quality, Safety, Health, and Environment (QSHE) policy, which includes a commitment to protect and mitigate our operational environmental impacts. The target was established to control oil and chemical spills as one of the annual SSHE indicators. The control range is from 1 barrel, but not over 100 barrels, with a significance equal to zero.
Management Approach
Oil and Chemical Spills Policy
PTT is fully aware of the PTT group's wide scope of operations, diverse operational activities, and complex value chains, as well as the potential oil and chemical spill potential. Thus, PTT emphasizes on the plans for controlling, preventing, and reducing oil and chemical spills since the oil production process is at its source. Our measures include designing the operational area and the systematic production process; installing a spill detection device that can detect leakage from pipe equipment connected to the control room; designing an oil spill containment area to prevent the spills from being exposed to the outside environment; applying Process Safety Management System under laws and international standards; and developing a plan to respond in case of a spill or leakage emergencies systematically. The action plan highlights preparation, protection, and risk reduction measures. PTT has developed our organizational structure to respond to and manage such incidents effectively while establishing the relevant provision of documents, equipment, and resources to ensure an appropriate and immediate emergency response.
PTT manages oil and chemical spill risks based on the SSHE Management System and have formulated our policies and long-term and annual targets. The management details are as follows:
PTT assesses all work processes for risks in oil and chemical spills in all PTT operational areas.
Work procedures and preventive measures are established and strictly enforced. For example, all operations are required to install oil spill containment booms when loading oil to ensure that the spill would be contained within the booms if oil spills were to occur. PTT conducts observation of these practices and assesses the performance consistently.
PTT developed the Emergency Preparedness and Response Plan for Chemical and Oil Spills in alignment with the PTT Group's Oil Spill Response Guideline.
Based on relevant analyses, PTT installed equipment for oil spill detection, prevention, and clean-up, such as gas leak detectors and satellite valve control systems in the natural gas transmission system, as needed.
Personnel working in operational areas and personnel from supporting teams received training on oil spill prevention and clean-up practices.
PTT organized emergency response drills for oil and chemical spills annually for every operational area. Scenarios for both spills on land and at sea are covered in these exercises and are organized in collaboration with government agencies at the local, regional, and national levels and partners from PTT's network.
Emergency and Crisis Management Process

Preparedness
PTT implements Process Safety Management and Security Management to prevent possible spills and leaks under normal circumstances; it might not be able to 100% control all the incidents even with how adequate such protection is. Thus, PTT prioritizes a preparation to respond appropriately when any incident occurs. Details are presented below:
In the case of oil and chemical spills, the level of emergency must be determined to set guidelines for effective procedures for handling such incidents. The story of the emergency is divided into three levels as follows:


Preparing tools, machineries, and emergency suppression equipment, such as Boom, Skimmer, Sprayer, and Dispersant, for instance., to cope with emergencies promptly.
Training and communications are required to ensure that operators and related personnel are well-equipped with the knowledge, skills, and understanding when an incident occurs.
Action plan in case of spills and leaks to ensure adequate response and risk management of the incidents.
Testing and rehearsals for a spill management plan are required for operators to have familiarity and flexibility to act in emergencies.
Response
In the event of spillage emergencies and crises, PTT will respond as follow:
PTT will announce emergencies and crises to set up a precise Incident/Emergency Command System all staff understand.
The Incident/Emergency Command system is divided into the response to cease the incidents in the area and the management to set guidelines for appropriate commanding principles for all incidents.
PTT will notify and report emergencies and crises to those managing oil spill incidents so that crisis management can occur.
PTT emphasizes communication during emergencies and crises, ensuring clear understanding and effective responses from within and outside the organization following the action plan.
In an emergency causing the organization to cease its business operations, a Business Continuity Management (BCM) plan will be implemented accordingly, as it contains guidance for the organization to conduct its business during an emergency consistently.
Recovery
PTT will carry out the established procedures when the emergency or crisis is under control. The details are presented below:
Cancellation of emergencies and crises. When an emergency or crisis is over, including assessing the situation to prevent repeating such an event. PTT will conduct a damage survey and prepare relief/rehabilitation plans to return to normal as soon as possible, then consider declaring the emergency or crisis cancellation.
Relief/Rehabilitation Plans
When an emergency or crisis subsides, the Emergency/Crisis Directing Center will formulate a relief plan to rehabilitate any damage that has occurred to PTT Group and all stakeholders. This plan aims to ensure that business operations can rapidly return to normal while the impact on the image and reputation of the organization can be reduced. The rehabilitation results must be followed and reported to senior executives of the line of operation where the emergency or crisis has occurred until the restoration is complete.
Connections with External Organizations
To ensure effective spill management and mitigate impacts on the environment, health, and communities' livelihood, PTT is part of some external organizations that can provide resources, experts, and knowledge that are helpful for immediate and effective response in case of emergencies. All of which can help reduce impacts that may arise and affect the organization's reputation. The external organizations are as follows:
Oil Industry Environmental Safety Group (IESG) – a domestic organization that provides oil spill response services domestically, or Tier 2
Oil Spill Response Limited (OSRL) – an international organization that provides oil spill response services internationally, or Tier 3. OSRL can offer assistance in terms of oil spill clean-up. The service covers all operational areas of the PTT group worldwide.
The International Oil Pollution Compensation Funds (IOPC Fund)- PTT has joined the IOPC reserve fund to compensate oil-affected people to ensure that the incidents arising from oil spills can be suppressed and that comprehensive compensation is available for affected people.
PTT has laid out procedures to request services from IESG and OSRL. Both organizations' support teams will be part of the Emergency/Crisis Directing Center as Oil Spill Response experts upon request. Their role is also to advise the supervisor to control the situation effectively. These experts will station at the command center and where the incident occurs.
Key Projects and Initiatives
The Establishment of PTT Group's Oil Spill Remediation Guideline
PTT places great emphasis on environmental management after an oil spill occurrence. The aim is to prevent and mitigate the impact on the environment by developing a PTT Group's Oil Spill Remediation Guideline in collaboration with experts from the Water and Environment Technology Bureau, the Department of Industrial Works, the Ministry of Industrial Works, and the Department of Environmental Technology and Management, Faculty of Environment, Kasetsart University. Through these collaborations, PTT has established an assessment guideline for the environmental impacts of the oil spill. This guideline will be implemented as a measure to reduce and control effects in all dimensions in terms of the environment and systematically monitor the quality of the domain. PTT also expands the scope of studies on environmental restoration methods by developing a PTT Group guideline for soil rehabilitation from heavy metal contamination.
The Development of a Database and Dashboard that presents Spatial Analysis Results to inform Coastal Environmental Management in Rayong Province
PTT collaborates with the Geo-Informatics and Space Technology Development Agency (Public Organization) to develop a database and dashboard system that supports coastal environmental management and strengthens capacity for immediate response in Rayong Province. The system visualizes spatial analysis results and informs relevant stakeholders of the measures required in the event of oil spills. With this system, it is possible to forecast oil movement and highlight areas in Rayong Province, both on land and at sea, vulnerable to oil contamination. Users can refer to the database and dashboard system to: develop oil spill response and clean-up plans; prioritize marine and coastal resources for protection or restoration measures; establish strategies to build and manage the coastal environment; and ultimately achieve efficient ecosystem and biodiversity restoration. In 2022, the system was implemented to forecast oil movement during oil spills in marine mooring buoy areas or oil transfer points at sea at Map Ta Phut Industrial Estate, Rayong Province.

PTT also prepares to extend this spatial analysis database and dashboard system to other locations beyond the coast of Rayong and will also formulate approaches to restore marine ecosystems, including coastal resources and wetlands while continuing to study the impacts of oil spills on living things.
Guidelines for Environmental Rehabilitation in Case of Spills on Land
In the event of spills on land, PTT Group has expanded the scope of studies in terms of environmental remediation by developing guidelines for soil rehabilitation from heavy metal contamination. Additionally, PTT has established methods and governance principles to control and reduce oil and chemical spills caused by transportation via trucks and ships that external organizations operate. Read more on this topic: Transportation Security Management.
PTT's Management of Oil Spill Incident in Montara, Australia
Following the Montara Incident in 2009, the PTT group has revised our oil spill management guidelines to cover any potentials in which the spills may occur, ranging from the exploration processes to petroleum production. PTT aims to ensure the identification, assessment, and conduct of all activities under appropriate measures in compliance with the law while consistently rehearsing the action plan at the corporate and operational levels to review our readiness to respond to emergencies. Additionally, we have revised our action plan, as well as documented our lessons from the Montara Incident [Read Lessons from Montara Incident]

The Committee and the Executive Committee of PTT's Upstream Petroleum and Gas Business Group have closely supervised and monitored the operations regarding the Montara Incident. In 2022, PTTEP was notified that PTTEP AAA had negotiated under the class action proceedings with the seaweed farmers in Indonesia affected by the Montara incident. Negotiation is a standard procedure practiced under Australian law and in compliance with the order of the Federal Court of Australia. [Click for more details: SET Notice]


Cooperation to support the solution to an unknown oil spill in Songkhla Province
Songkhla Province was informed by Singhanakhon District that on March 9, 2023, an unknown oil spill had been detected spreading and affecting the community as well as fishing cage and aquaculture occupations. The Command Center for Oil Spill Removal, Singhanakhon District, has integrated agencies at the district level, provincial level, and the private sector to carry out such oil spill removal operations including taking care of and supporting communities around that area. See more detail in link below. Although such events may not occur from the operations of PTT and its subsidiaries, PTT's subsidiaries, as requested by government agencies, supported equipment and expert personnel in the recovery of the unknown oil spill from unknown source, in collaboration with the Thai Maritime Enforcement Command Center (Thai-MECC), Songkhla Province, Songkhla Disaster Prevention and Mitigation Office (Ranot Branch), and personnel from the 2nd Navy Region to help in the urgent removal of the oil spill.

However, to ensure effectiveness of oil and chemical spill, known or unknown, which may occur in the future, PTT consider to revisit the current policy, procedure and operating standard as follows;
Define management approach to address unknown oil spill in/ nearby operational areas that cover investigation process (with external organizations), mitigation and remediation actions (if the company proved to be the cause of incident).
Establish Specific team or award contract to monitor/ detect spill from equipment/ ships.
Increase frequency of regular inspection/ maintenance of equipment in line with global standard.
Prompt notification of regulators/ local authority process for an incident.
share lessons learned from incidents with relevant stakeholders, inspection, maintenance and clean-up techniques
Sources: Royal Thai Government and "E-daily Report" of Depratment of Marine and Coastal Resources


Key Indicators, Performance, and Awards
Oil and Chemical Spills GRI306-3(2016)
Oil and Chemical Spills (

Cubic meter

)
Unit
2019
2020
2021
2022
Significant Spills (Spill Volume of 100 barrels or more)
PTT Operations

Number of hydrocarbon spills

Number of spills
0
0
0
0

The volume of hydrocarbon spills

Cubic meter
​0.00
​0.00
0.00
0.00
​Spills from external organizations (transportation): Trucks

Number of hydrocarbon spills

Number of spills

2
0
0
0

The volume of hydrocarbon spills

Cubic meter

​59.00

0.00
0.00
0
​Spills from external organizations (transportation): Ships and tankers

Number of hydrocarbon spills

Number of spills

0
0
0
0

The volume of hydrocarbon spills

Cubic meter

​0.00
​0.00
0.00
0.00

The volume of hydrocarbon spills in PTT Group

Cubic meter

0
0
0
0