Sustainable Development Goals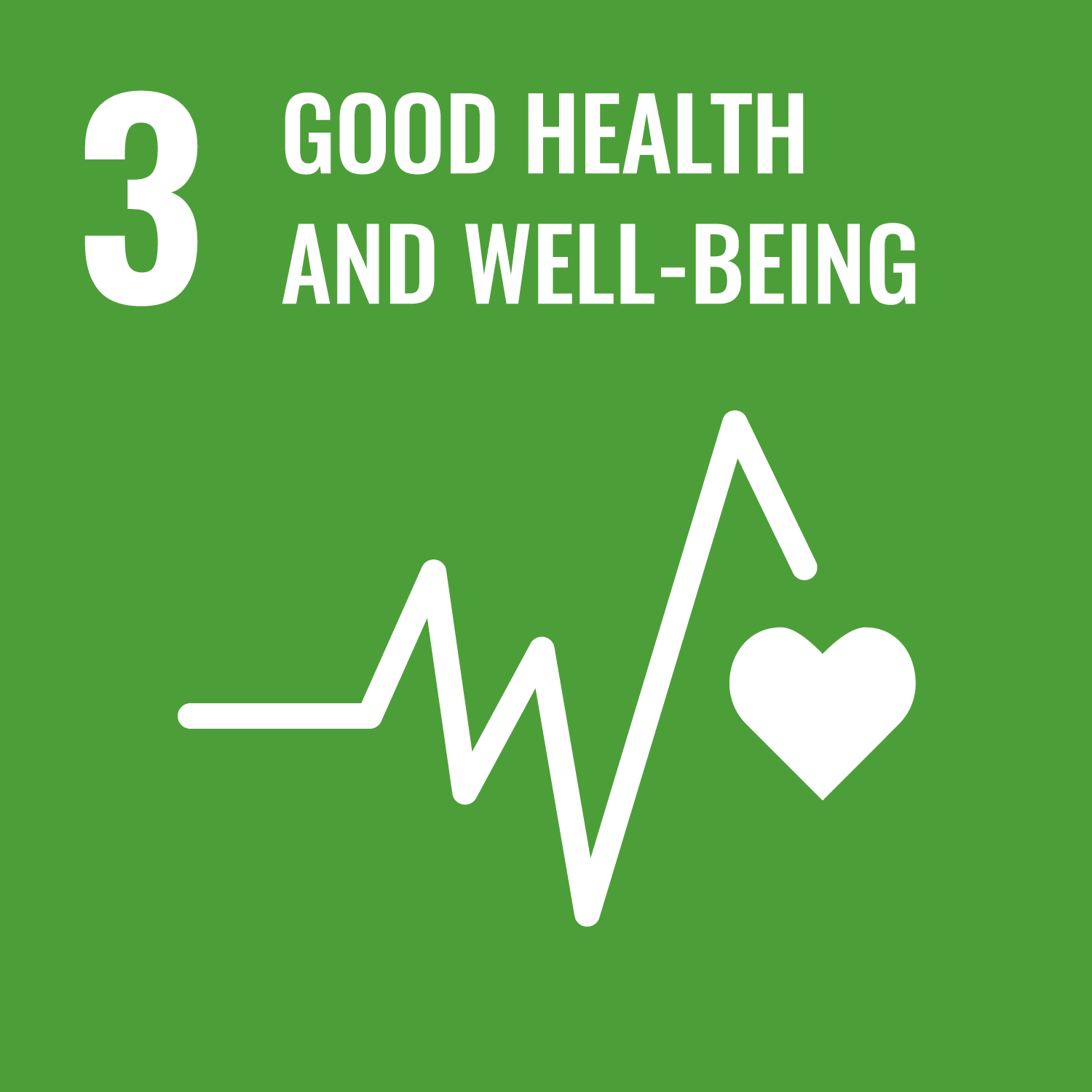 Opportunities and Challenges
In 2020, there are calls for impelling solutions to tackle pollution problems in Thailand. These include water quality analysis of which samples of surface water and coastal water from different sources are collected and tested; most of the samples found having fair and good quality standard, still some samples are of poor and deteriorated quality. Studies found that the causes of water quality deterioration are varies, such as drainage of household wastewater, agricultural activities, oil leaks and spills from offshore drilling operation, petroleum transport and marine transportation. The increasing number of phytoplankton communities that strongly affects the ocean color is also the case. All these factors are of concerns to propel sustainable pollution control and management. As the national petroleum company, PTT's core business operations involve with fossil fuels including petroleum of which oil leak or spill might be occurred during the process. Therefore, PTT has well prepared emergency responses to manage oil and chemical spills in order to control and reduce environment impacts, if there is any spillage. The company also focuses on water resources protection to reduce impacts on both surface water and coastal water.
Management Approach
Oil and Chemical Spills
PTT are fully aware of its role in environmental conservation, particularly towards the vulnerable marine ecosystem. Therefore, PTT has prepared responses and emergency responses from oil and chemical spills. PTT firmly upholds this role as it realizes that PTT's operation has a wide range, complicated value chain, and involves a large number of personnel. The Group, thus, stipulate clear measures for both personnel and equipment standards. There are regular trainings for all relevant personnel to ensure all is able to immediately response to emergencies.
For personnel training, PTT has a full fledge emergency response plan for all operation sites on an annual basis. The trainings are collaborations with both internal and external agencies. A number of necessary equipments are installed, such as gas leak detector, satellite valve controller via satellite in natural gas transmission system. Booms are also installed at all areas of operations to prevent oil contamination beyond the boom, if there are spillages. Furthermore, PTT has also joined organization servicing oil spill cleanup, such as Oil Spill Response Limited (OSRL) and Oil Industry Environmental Safety Group (IESG). All these tools facilitate clean-up in cases of oil spillage, covering PTT Group's operation areas across the globe.
In addition, PTT treats the management of the environment after the occurrence of oil spills of great importance as it is able to prevent and reduce environmental impacts. The company, eventually, has developed 'PTT Group Oil Spill Remediation Guideline' as well as another guideline for assessing environmental impacts of oil spills in accordance with international standards in order to define measures to reduce and control environmental impacts in all aspects, including systematically environmental quality testing.
Since 2020, PTT Group has extended its scope of study on environmental restoration in response to oil and chemical spills. The company has joined forces with experts from the Industrial Water Technology Unit under Department of Industrial Works, Ministry of Industry and Kasetsart University's Department of Environmental Technology and Management, to develop management approaches for environmental restoration after any spill occurrence. In addition, PTT, in collaboration with the Geo-Informatics and Space Technology Development Agency (Public Organization): GISTDA, has also developed a map of risky areas of oil spill in Rayong province, covering land and sea, in accordance to international standard for conducting response to oil and chemical spills. This database is used for setting priority of restoration plan for marine and coastal resources and establishing guidelines for the restoration of environment to ensure that the ecosystems and biodiversity will be restored to balance quickly.
Key Performances
Oil and Chemical SpillsGRI306-3(2016)
Oil and Chemical Spills
Unit
2017
2018
2019
2020
Significant Spill (Volume ≥ 100 barrel)
From PTT Operational Boundary.

Number of hydrocarbon spills

Number of Spill
0
0
0
0

Volume of hydrocarbon spills

Cubic Meters
​0.00
​0.00
0.00
0.00
​From 3rd Party (transportation): Truck Transportation

Number of hydrocarbon spills

Number of Spill
0
2
0
0

Volume of hydrocarbon spills

Cubic Meters​

0.00

​59.00
0.00
0
​From 3rd Party (transportation): Ship and Barge transportation

Number of hydrocarbon spills

Number of Spill
0
0
0
0

Volume of hydrocarbon spills​

Cubic Meters
​0.00
​0.00
0.00
0.00

Volume of hydrocarbon spills from PTT Group

Barrels
0
0
0
0
Remark:
For the volume of hydrocarbon and non

-

hydrocarbon spills that covers the operation areas of truck and ship transportation with more than one barrel, PTT has promptly carried out emergency spill response procedure, including booms installation, to immediately control and clean up the spills in order to prevent and reduce environmental impacts

.

Volume of hydrocarbon spills from PTT Group covers the scope of PTT and flagship companies

(

GC, IRPC, GPSC, PTTEP, TOP, OR

)

operations