Sustainable Development Goals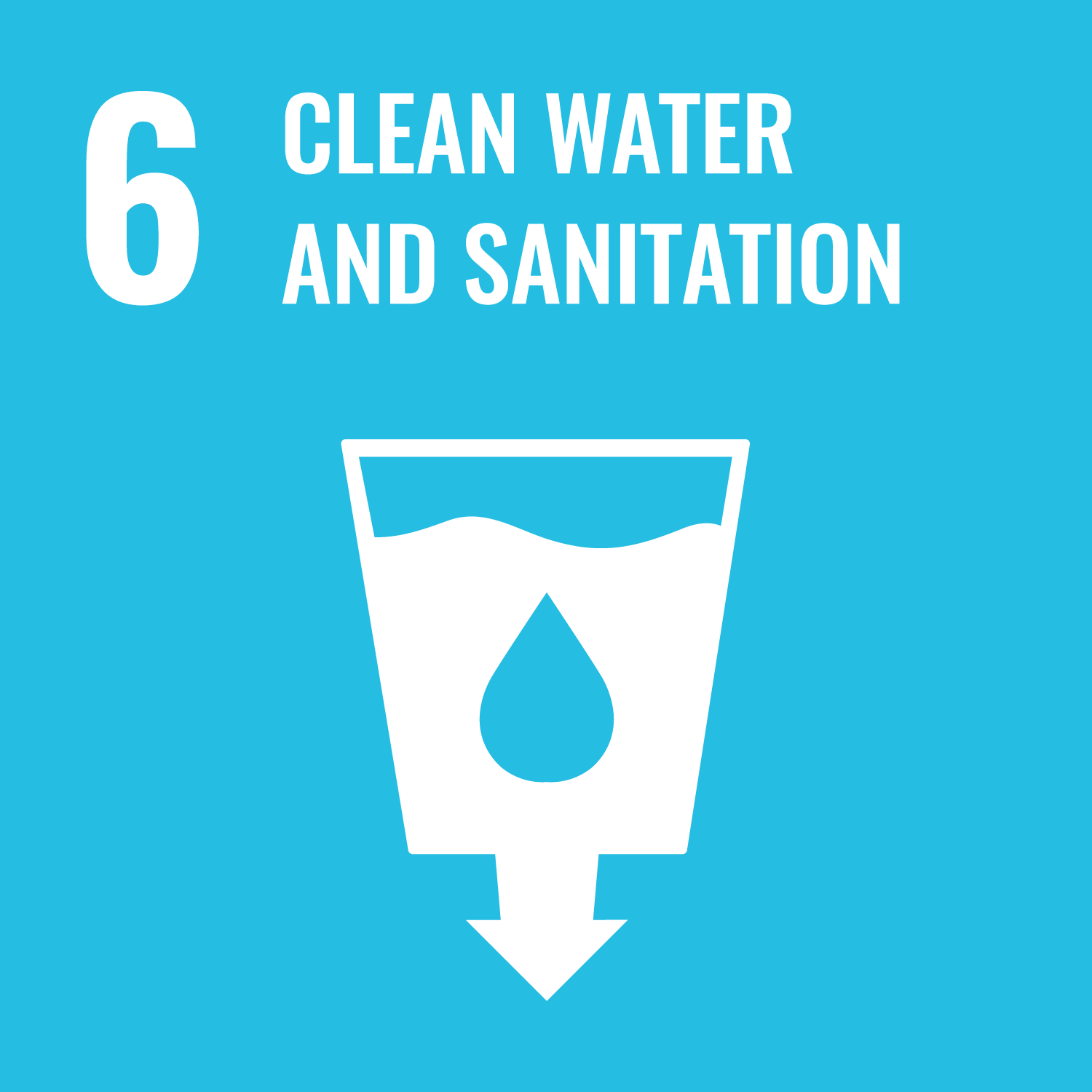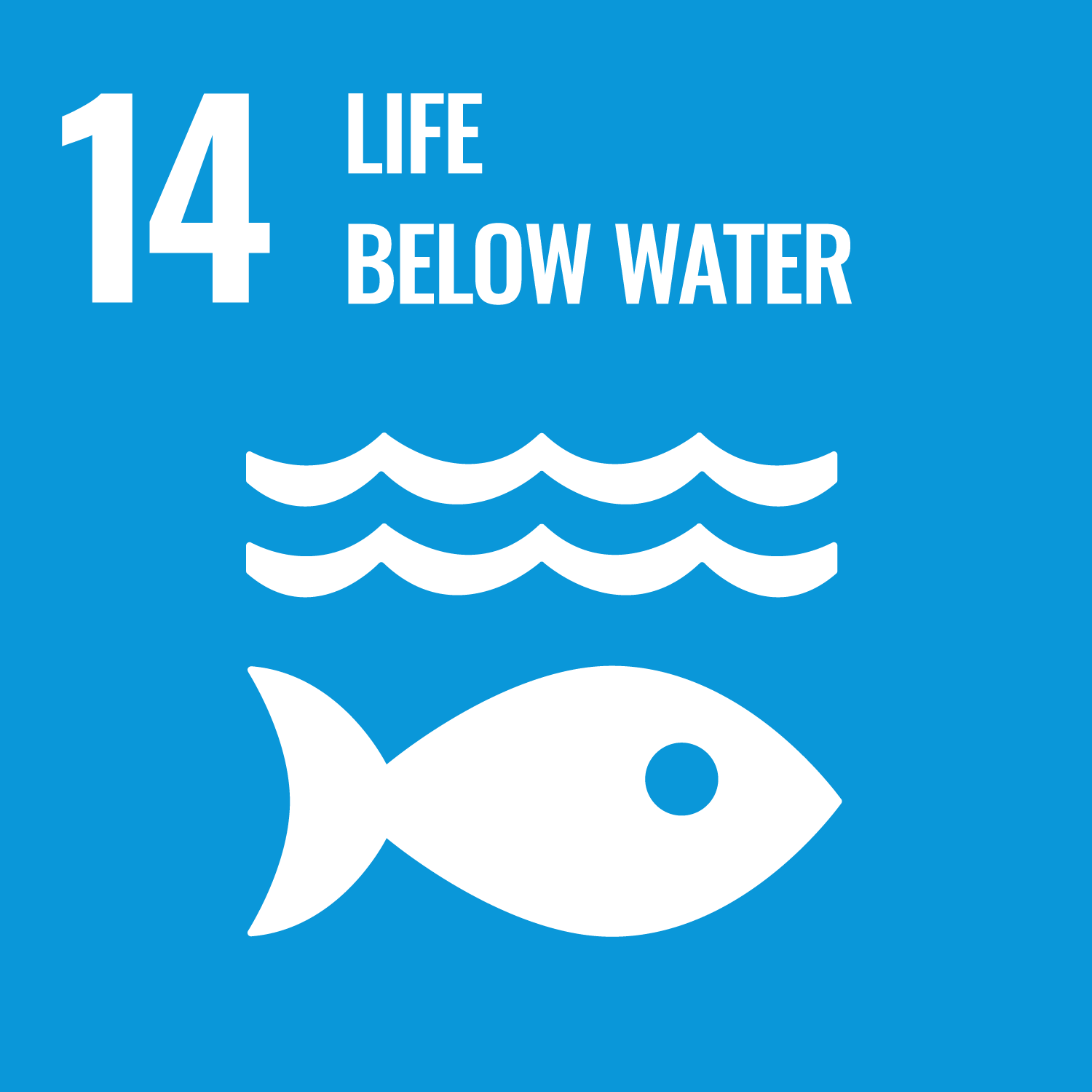 Integrated Water Management

Opportunities and Challenges



Water management is an important matter that PTT Public Company Limited holds in high regard. It covers various aspects from the water resource conservation, the promotion of environmentally friendly designs, to the reduction of water usage in production process, as well as the promotion of awareness raising about the realization of water value, the efficient use of water, and the water recycling, which go in line with the circular economy concept. The current amount of water for use can vary in line with the annual climate variability and the continuing climate changes. Besides, PTT also gives importance to the quality monitoring of effluent from industrial plants as to reduce negative impacts to the environment and the surrounding communities. PTT has strictly complied with laws and effluent quality-related regulations and has closely followed the development of water management bills such as the Water Resources Act 2018, which may hike the cost of water input. Additionally, PTT operations with significant water consumption is not located in water stress area.
Management Approach
Water Resource Management
Water resource is essential to the general consumption, the agriculture and the industrial sector. At present, the Climate Change has negatively affected water quantity, prompting large water users especially business groups to adapt and speed up their innovation and efficiency in water management. These business groups now have clearer roles and responsibilities as leader in water management. This is regarded as their responsibility to the environment and the society and their own risk management.
Moreover, PTT also is aware of the impact of effluent quality from its operation sites to the surrounding communities and the environment. Therefore, it has implemented a quality control of wastewater treatment prior to discharge to the environment, as per legal standards set by related laws and regulations such as the Notification of Ministry of Industry regarding Industrial Effluent Standards 2017 and the Notification of Ministry of Natural Resources and Environment on Effluent Standards from Buildings of Certain Types and Size 2005. Its wastewater treatment control also abides by the problem-solving measures cited in the Environmental Impact Assessment (EIA) report of each respective industrial plant.
PTT recognizes the significance of good water management and therefore establishes water management as one of the business-level risks. It also has established PTT Group Water Management Team, which comprises of PTT Group's experts in water management and public facilities. This team is assigned to monitor, assess and report water issues in the areas with risks. The team focuses on operation sites in the Eastern Region, which had suffered from water shortage in 2005. This region houses the company's main industrial production line which is significant to its business operations. In 2020, PTT Group Water Management Team monitored water supply in the Eastern Region as well as assessing and forecasting water demands for the next 10 years. Such task was carried out in collaboration with related agencies to ensure the effective water management. The team developed short-term and long-term risk management plans in case of drought to present to PTT executives, subsidiaries, as well as the Risk Management Committee.
PTT Group Water Management Team also formulates a strategic plan in water management as according to the principle of 3Rs (Reduce, Reuse, Recycle) along with the effective effluent management plan. It also promotes the collaboration in and the sharing of excellent water management guidelines and practices within PTT Group as well. The team also monitors and propels forwards the state agencies' water management projects in Rayong and Chonburi provinces. The water management solutions implemented as per the 3Rs include:
The shift of the power plant's water-cooling system from being an open system to be a closed system, which is helpful in water consumption reduction
The project to use excess heat from blow-down tank such as the reduction of cooling water amount used to lower temperature in the system before discharging to the wastewater treatment pond and the use of blow-down water to water plants and trees.
The Reverse Osmosis Intermediated Project to re-use water in the cooling process, in order to make the most efficient water use
The project to bring back condensate water to be used in the vapor formation process
The Unit 5 gas separation plant to re-use the dehydration process's wastewater as make up water in the Acid Gas Removal Unit (AGRU)process, which helps reduce the volume of make up water used by 17,500 cubic meters per year
The desalination project, which transforms sea water into fresh water for use in production processes by PTT Global Chemical Public Company Limited and Thai Oil Public Company Limited, is able to reduce the water use by 10% to 20%
A feasibility study about "Eco Industrial" water management practicality, which would re-use the already-treated effluent, has been conducted for consideration to apply such system within PTT Group
PTT continuously assesses and monitors water situation in term of water budget and rainfall so as to use such data in preparation for water management, risk management and reduction of impacts to the water usage in ecosystem, agriculture, fisheries, communities and environment as well as normal business operations. In order to make the communities feel confident that PTT operations would not affect the communities' rights to water use, PTT has coordinated with related agencies, internal and external, in a joint management to ensure effective water use as per the set goals. Such activities for internal and external risk management are as follows:
Type
Water management activities
External risk management which deals with issues stemmed from the factory location and other outside factors such as the risk about water quantity and quality, the law and policy risk, and the social risk

To assess water risks and impacts on PTT business operations, which include the physical risk in term of water quantity and quality, the legal risk and the reputation risk, by using international standards and risk assessment and analysis tools such as Aqueduct, WBCSD Global Water Tool, CERES Aqua Gauge and Water Footprint Assessment. To analyze and formulate risk management plans as to minimize water impacts on each company under the Group. A study was set to gather possible impacts in case a measure was in place to reduce the use of raw water for four months. The study was divided into three scenarios being the impacts from water use reduction by 10%, 20% and 30% respectively, which may yield a severe impact to the factory's production to a point of temporary production halt
To monitor the situation and to assess water risks in the river basin level which may affect the communities' access to water, PTT Group Water Management Team joined with the Eastern Region's Water War Room working team which comprises of related authorities, Eastern Water Resources Development and Management Public Company Limited, and representatives from relevant private sectors.
To integrate co-operations and promote the development and creation of overall water management's security and sustainability in the Eastern Region. Such task aims to control the volume of water stored at Dok Krai, Nong Pla Lai and Khlong Yai reservoirs, which could be accessed for the use of PTT operation sites in Rayong province, to be no less than 240 million cubic meters totally. It also aims to monitor and propel forward the water resource development projects in the Eastern Economic Corridor (EEC) as to boost the area's capacity to cater to the water demand which is to rise to one billion cubic meters per year by 2036.
To proceed according to the 2Rs Principle (Reserve and Re-visualize) by monitoring the progress of relate state agencies' water resource development projects

Internal risk management covering aspects including the volume of water for use and the quality of effluent from wastewater treatment system

To formulate strategic plans for water management that are in line with PTT Group's strategies for climate management and risk management
To set the objectives, to assess and to monitor the efficiency of the organization's water use such as a goal of reducing water intensity by 12.6% for production and by 10% for offices by 2030, compared to the 2013 base-year intensity
To enhance the water management as per the circular economy principles. To also implement the 3Rs (Reduce, Reuse, Recycle) principles in order to reduce the raw water consumption, to increase the use of recycled water, to re-use effluent, and to produce fresh water from sea water in order to reduce dependency on public water sources. Currently, GC and TOP have produced fresh water from sea water in full swing using the existing system in order to feed the production processes. They currently are conducting a feasibility study to expand the fresh water-producing capacity to further reduce dependency on public water sources.
Percentage of reused and recycled water against total volume of used water (freshwater) in PTT Group
| Year | 2017 | 2018 | 2019 | 2020 |
| --- | --- | --- | --- | --- |
| Percentage | 3.99 | 6.44 | 9.14 | 7.58 |
Because PTT Group's operation sites with significant water consumption are located in the Eastern Region (Chonburi and Rayong provinces), PTT Group Water Management Team since 2012 has joined force with the Eastern Region's Water Management Team. The latter comprises of related authorities, Eastern Water Resources Development and Management Public Company Limited (East Water), and representatives from relevant private sectors. They monitor, assess, analyze water situation as well as setting various measures to timely address potential risks that could have caused negative impacts. The Eastern Region's Water Management Team has arranged the monitoring of water levels in relevant reservoirs and set up water management measures to be implemented ahead of and during a drought crisis. The team also formulated the measures to ensure long-term water availability for use and considered alternative water sources to increase the water-storing capacity for production such as the construction of more water reservoirs and the installation of desalination units to produce fresh water from sea water. Besides strengthening the water security for PTT Group's production line, such measures also minimize impacts if there were a drought disaster or a water shortage in the area and reduce accusations about the industrial sector allegedly taking away water from communities. Moreover, PTT Group's Water Management Team has also joined with the Water and Environment Institute for Sustainability, the Federation of Thai Industries, in propelling forward the country's water management-related policies which include short-term solutions and long-term measures for water resource sustainability.
PTT has implemented various projects in order to boost water security and to cater to the continuously rising demands for water in the areas with water scarcity as follows:
The Research on Water Supply Forecast to Support Water Management in Eastern Region
PTT Group's Water Management Team has monitored the water situation and forecasted the future water supply by using a long-term climate forecast technology together with a hydrological model. The forecasts of future water supply trends at main reservoir in Rayong province cover 6 months, 1 year, and 20 years in advance respectively.
The Promotion of Water Footprint Assessment According to ISO 14046
The Water and Environment Institute for Sustainability, the Federation of Thai Industries, has joined with the Department of Groundwater Resources to initiate the water footprint assessment project as to promote a concrete implementation of ISO 14046 standard by Thailand's industrial sector. Experts from PTT Group's Water Management Team have therefore participated in the project's technical committee which is tasked to develop assessment standards. The team also have provided technical supports to PTT affiliated companies to join the project, which enabled the products by GC and Global Power Synergy Public Company Limited to receive the Water Footprint labels. Such success under this project by the pilot companies has resulted to the development of a water consumption database that has proven useful in improving efficiency in production processes and the knowledge development for the use of other PTT affiliated companies later.
In 2020, PTT Group still continues to implement these measures and approaches as to ensure that their water consumption is efficient.
The Monitoring of Drought Prevention Measure Implementation in 2020
The increase of water volume in Prasae Reservoir, Rayong province:
Diverting excess water from Khlong Wang Tanod Basin to Prasae Reservoir at a total of 29.4 million cubic meters
Channeling water by the Khlong Saphan - Prasae Reservoir pumped storage project at a total of 15.1 million cubic meters
The increase of water volume in Dok Krai, Nong Pla Lai and Khlong Yai reservoirs, Rayong province:
Channeling water by the Wat Lahan Rai on Rayong River-Nong Pla Lai Reservoir pumped storage project at a total of 6.3 million cubic meters
Diverting water from Khlong Nam Hu to the Map Ta Phut Industrial Estate to reduce the use of reservoir water at a total of 4.3 million cubic meters
Diverting water from Prasae Reservoir to Nong Pla Lai Reservoir/ Khlong Yai Reservoir at a total of 42.6 million cubic meters
The increase of water volume in Bang Phra Reservoir, Nong Kho, Chonburi province
Diverting water from Khlong Luang Reservoir and Panthong Irrigation Canal to Bang Phra Reservoir at a total of 3.1 million cubic meters
Increasing efficiency in water pumping capacity from Bang Prakong River to Bang Phra Reservoir resulting in a total of 13.7 million cubic meters being diverted
Diverting water from Khlong Phra Ong Chao Chaiyanuchit to Bang Phra Reservoir at a total of 39.9 million cubic meters
The Monitoring of Infrastructure Development Projects for Long-term Water Security and Potential Enhancement of Eastern Region's Water Resources:
The Khlong Saphan - Prasae Reservoir pumped storage project to increase water volume by 50 million cubic meters
The project to boost Nong Kho Reservoir's capacity to increase water volume by 2.6 million cubic meters
The project to boost Khlong Luang Reservoir's capacity to increase water volume by 27 million cubic meters
The project to construct Khlong Krasae Reservoir to increase water volume by 18.1 million cubic meters
The project to boost Map Prachan Reservoir's capacity to increase water volume by 0.6 million cubic meters
The Tubma water pond project to increase water volume by 47 million cubic meters
The project to boost Ban Bueng Reservoir's capacity to increase water volume by 2.4 million cubic meters
The project to construct Khlong Nam Khieo Reservoir to increase water volume by

5

million cubic meters
The project to construct Khao Chom Hae - Khao Nang Yong Reservoir to increase water volume by 1.4 million cubic meters
The Prasae Reservoir - Nong Kho Reservoir - Bang Phra Reservoir water network project to increase water volume by

80 -130

million cubic meters
The project to construct Khlong Phlo Reservoir to increase water volume by 40 million cubic meters
The Khlong Phlo - Prasae Reservoir water pumping station project to increase water volume by 20 million cubic meters
Volume of Water Stored for PTT Operations in Rayong Province




| Volume of Water Stored | 2017 | 2018 | 2019 | 2020 |
| --- | --- | --- | --- | --- |
| Operating performance (million cubic meters) | 250 | 265 | 103 | 297 |
| Annual target (million cubic meters) | 240 | 240 | 204 | 240 |
Summary of PTT Performance Progress
PTT's Total Water Withdrawals in 2020 (cubic meters)
| Surface Water | Sea Water | Water Supply | Ground Water | Rainwater |
| --- | --- | --- | --- | --- |
| 35,629.26 | 93,639.26 | 1,563,665.22 | 44,158.08 | 107,339.56 |

PTT's Total Water Withdrawal (million cubic meters)


Summary of PTT Group Performance Progress
Total Net Freshwater Withdrawal (million cubic meters)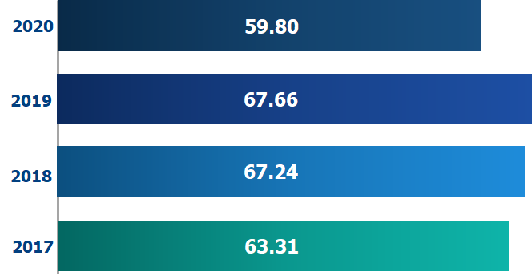 Remark: The scope of data covers PTT and flagship companies (GC, IRPC, GPSC, PTTEP, TOP, OR)


Total Net Freshwater Consumption (million cubic meters)
Remark: The scope of data covers PTT and flagship companies (GC, IRPC, GPSC, PTTEP, TOP, OR)
Water-related Incidents
| Incidents | Currency | 2017 | 2018 | 2019 | 2020 |
| --- | --- | --- | --- | --- | --- |
| Total actual and opportunity costs (e.g. forgone income) from water-related incidents | THB | 0 | 0 | 0 | 0 |