Sustainable Development Goals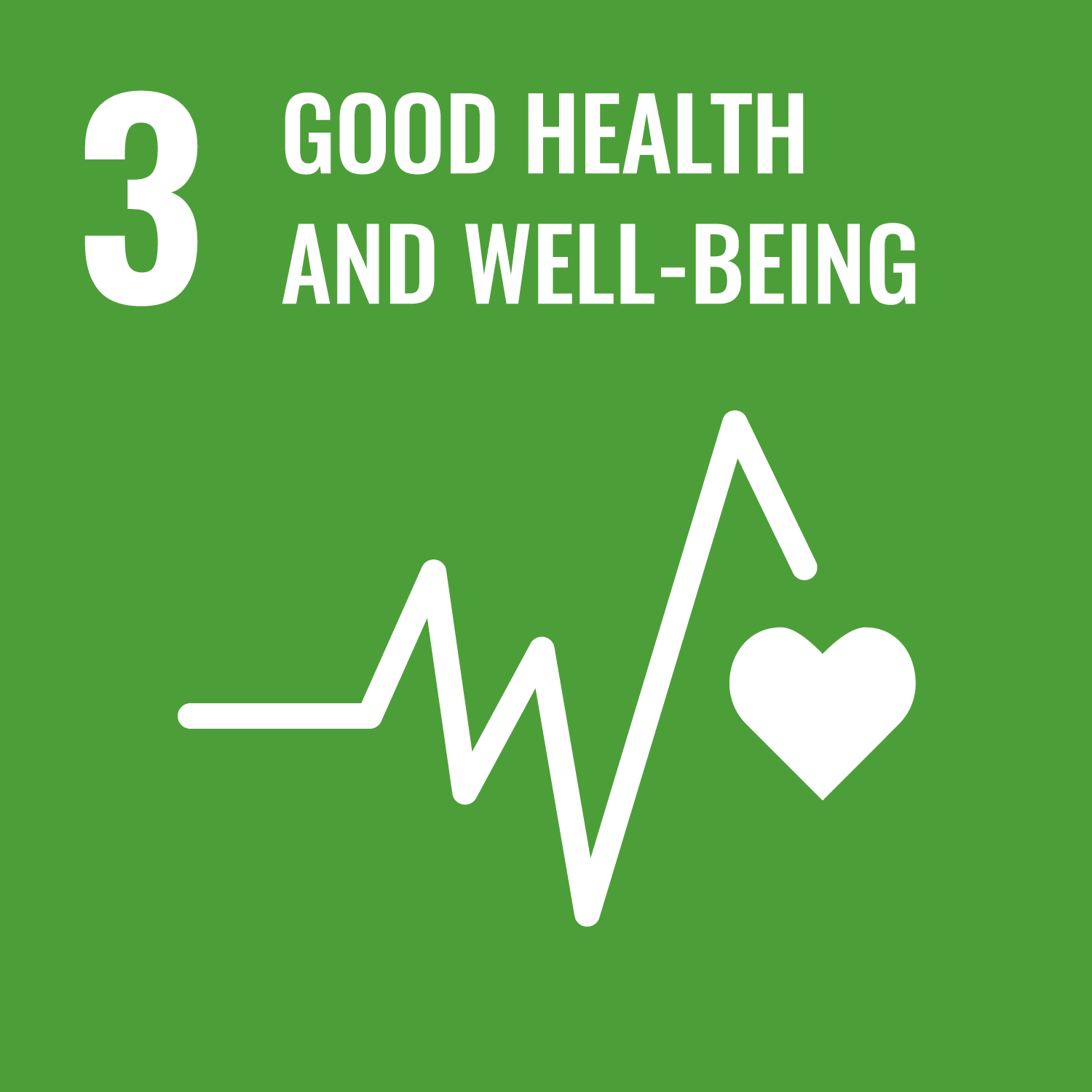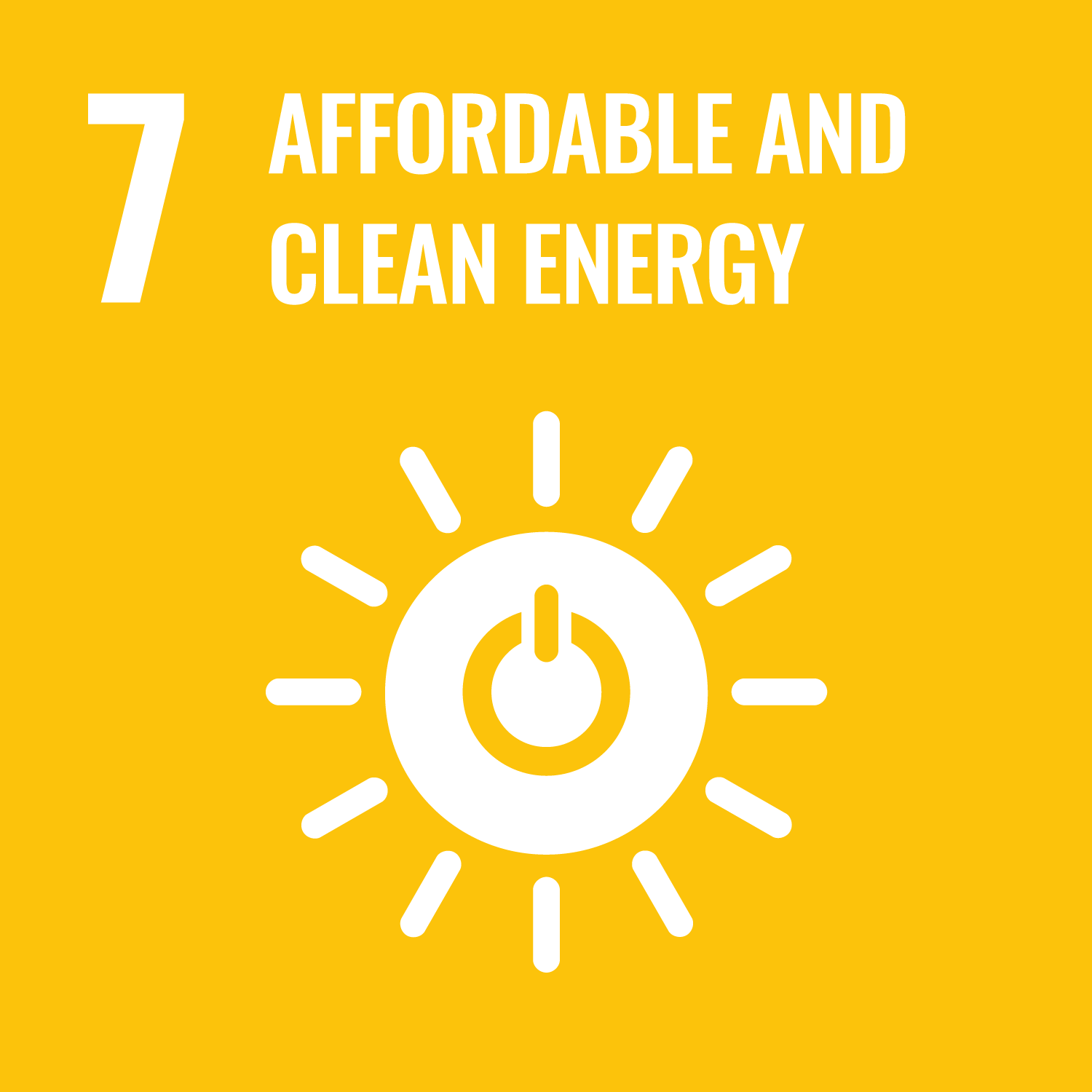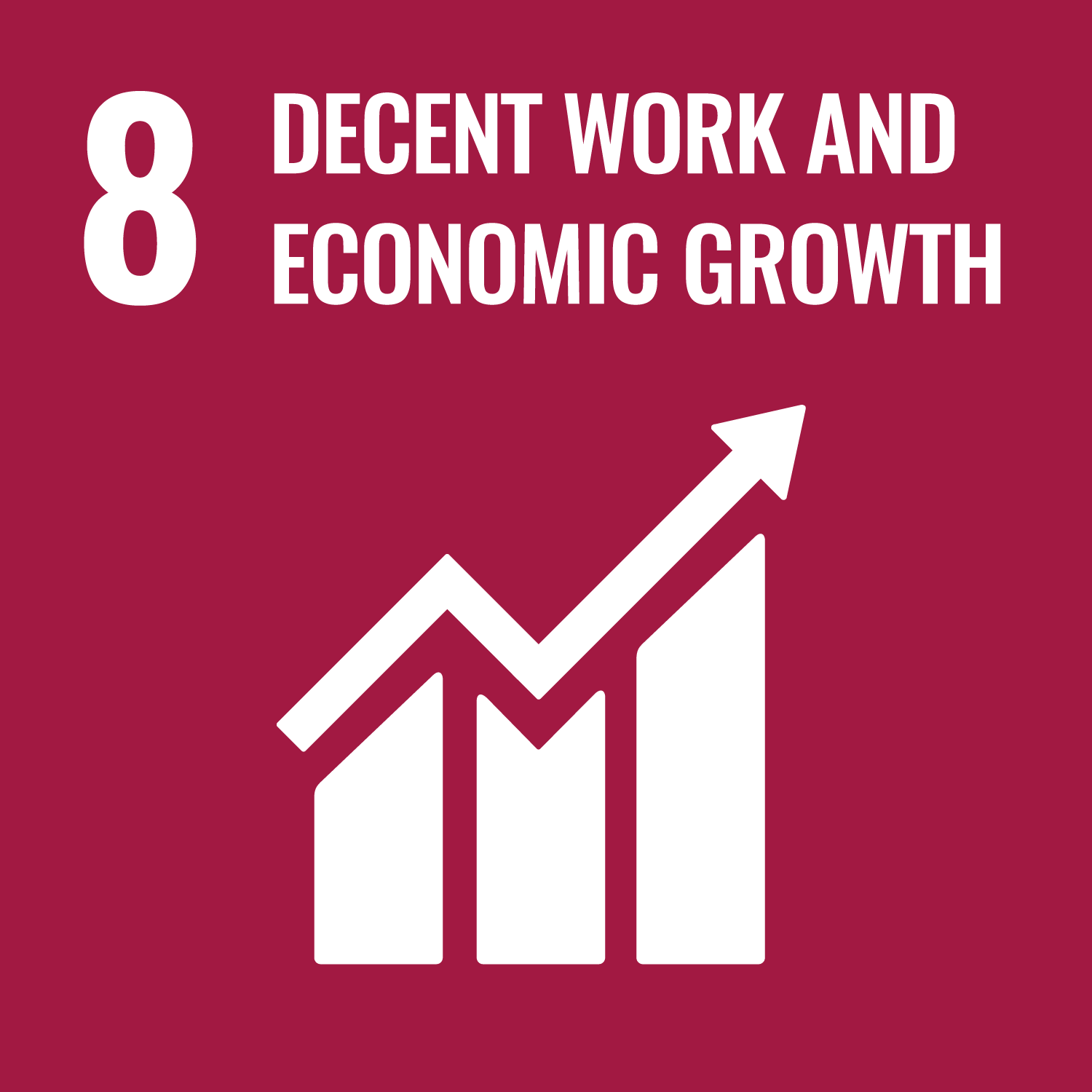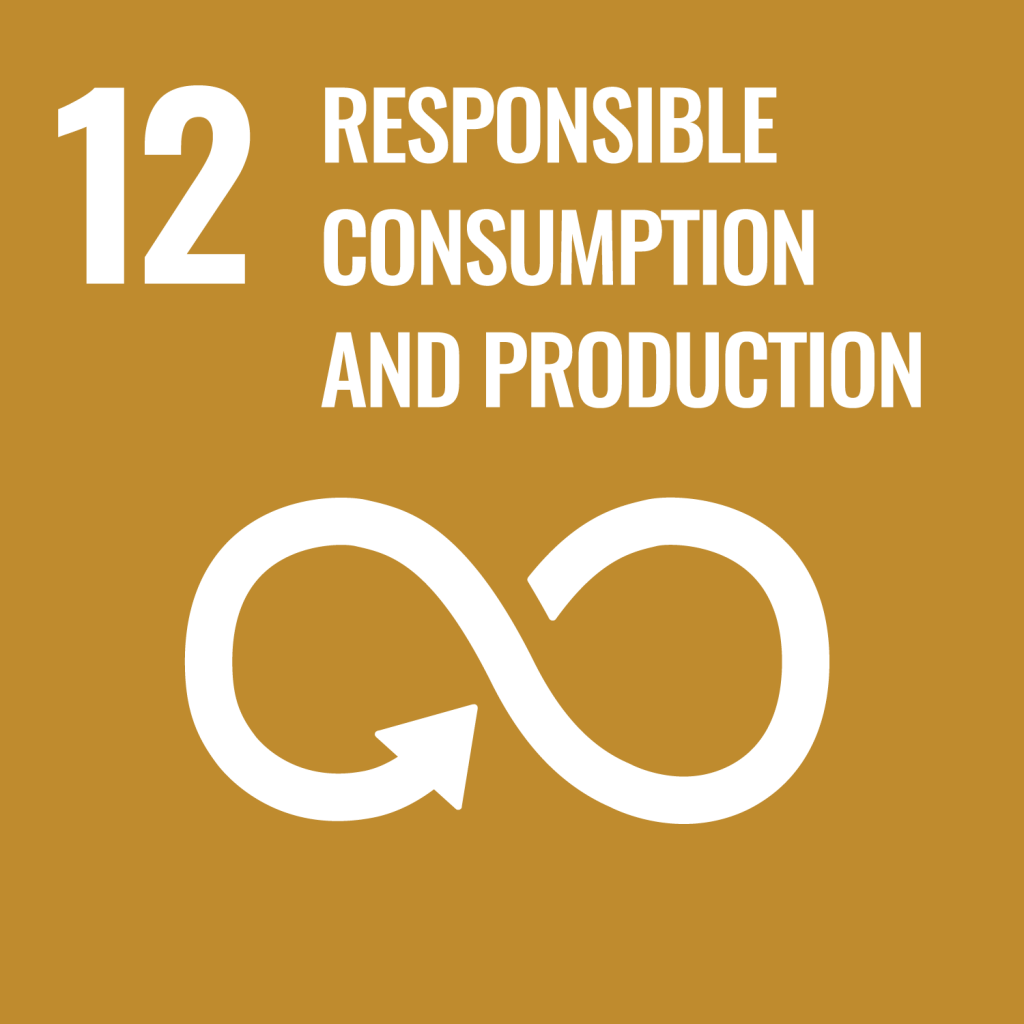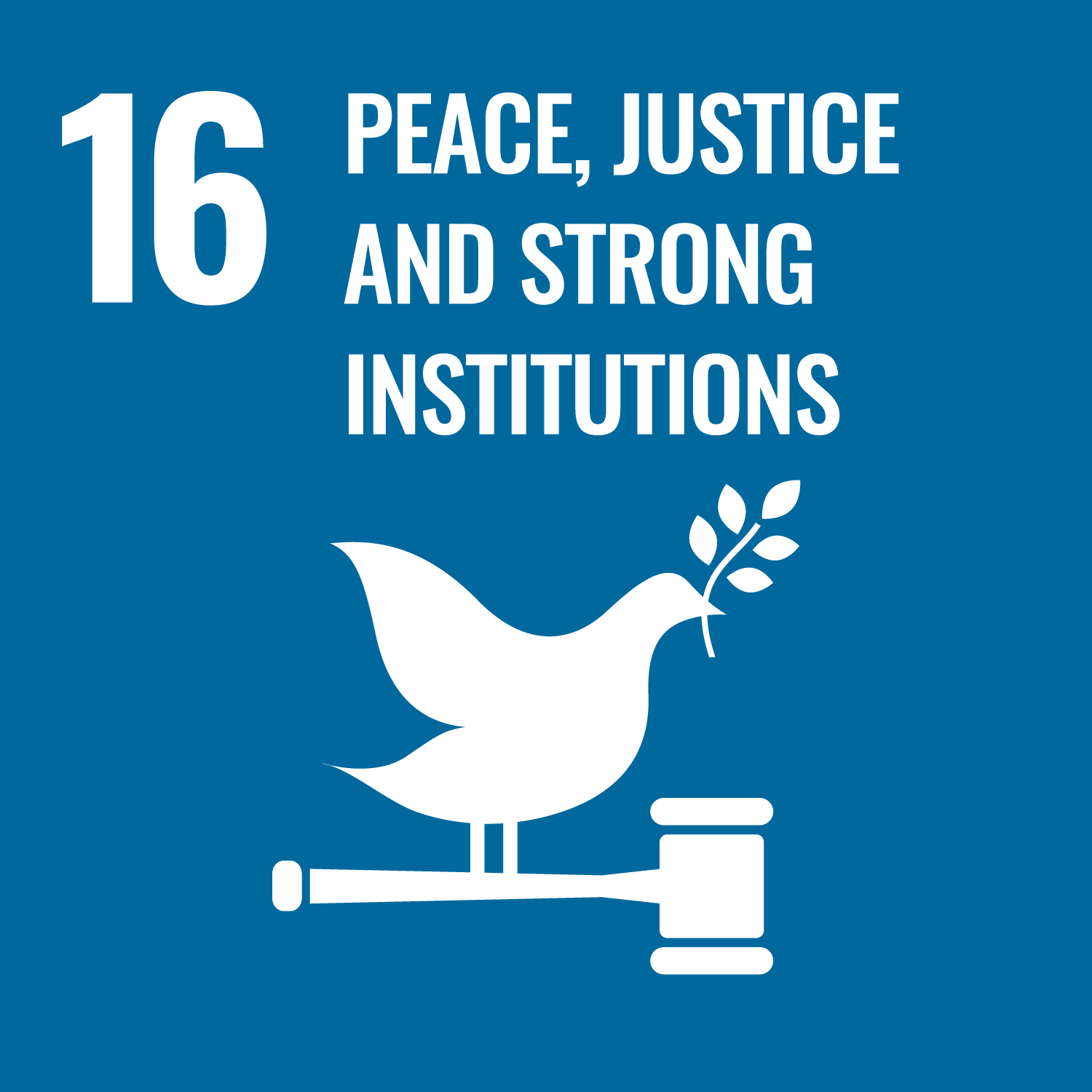 Organization's Strategy
PTT Strategic Direction
With the new vision "Powering Life with Future Energy and Beyond", PTT is committed to our mission to look after all stakeholders in a balanced manner. PTT has the value called "SPIRIT" (Synergy, Performance Excellency, Innovation, Responsibility for Society, Integrity and Ethics, Trust and Respect) and the aspiration "PTT by PTT" (Powering Thailand's Transformation) with the goal to drive the country through digital transformation by implementing technology and innovation in all sectors. As the energy company, we aim to be the driving force for the country from transition to transformation in three directions of business operations, which are Partnership & Platform, Technology for All and Transparency & Sustainability.
In 2021, PTT realized opportunities and challenges in the climate change issues, in which all stakeholders were interested, and it came with high expectations on the energy business. As a result, PTT took this factor into account for the review of "Target and Direction of Investment Portfolio by 2030" in line with our new vision to support Thailand in moving towards a low-carbon economy by focusing on investment in high return assets, future energy and the new potential businesses. The company attempts to adjust business operations to build sustainable growth of the new businesses as follows:
| | |
| --- | --- |
| | New energy businesses and other non-energy businesses must generate more than 30% of net profit by 2030 by increasing investment in the future energy such as renewable energy and EV value chain as well as new businesses with growth potential in the global trends like diversifying petrochemical business into high value products with high technology. PTT will expand retail businesses in response to consumers' changing lifestyle and invest in life science business and future food. |
| | Liquefied natural gas (LNG) sales are targeted to reach 9 million tonnes per year. Growth of conventional power and renewable energy businesses is targeted to increase to 8 gigawatts (GW) and 12 GW, respectively. |
| | PTT targets 15% greenhouse gas (GHG) reduction by 2030, compared to GHG emissions in 2020. |

In addition, the company sets a target of Carbon Neutrality within 2050 and Net-Zero emission within 2060 as the main ambitious goals with support from government measures. (Click for the detial of Climate Change Management) PTT Group laid out a five-year investment plan between 2021-2025 for economic recovery under the new vision and joined forces in promoting the country's target industries in the long-term plan.
Besides, the investment goal and direction are set as a SE-AM KPI to reflect the modification of business model in 2021. Such indicator is a comparison of percentage of funding in a new investment project of PTT or PTT Group, which was approved in 2021 and an estimated total investment budget of investment projects in new businesses during the study in 2021.

Governance and Sustainability Strategic DirectionGRI102-20
PTT realizes the importance of improving operation efficiency and adapting to challenges in a timely manner based on good governance to achieve strong and sustainable growth as well as the long-term target in line with our vision and business operational framework. The company promotes the government's 20-year national strategy and its implementation to achieve the Sustainable Development Goals (SDGs) for the benefits of the organization and society at all levels in every sector – from community, society, to the national level. PTT laid out processes, governance framework and mechanisms for sustainable business operations.
Sustainability Management Process
PTT is determined to integrate management sustainability into business operations and all working systems in the organization systematically. There are five main processes.


Process
Implementation

1. Analysis of internal/ external factor and materiality assessment of sustainability issues

Analyze internal/ external factors which may affect business operations of PTT, Public Company Limited and PTT Group and identify risks and. opportunities in terms of sustainability
Collate stakeholders' expectations, needs and concerns.



2. Formulation of policy, management framework, master plan, strategic plan and business plan

Establish and review policies, PTT sustainability management system and work process
Adding material issues in the long-term target, strategic direction, five-year corporate plan and risk management plan
Lay out strategic direction, master plan on sustainability management and action plan to accomplish the goals
Set Cooperate KPIs and related Functional KPIs



3. Implementation and performance monitoring

Develop processes and methods to manage material issues on sustainability
Increase knowledge, capacity and awareness and develop digital work system on sustainability
Transfer knowledge to PTT Group by establishing mechanism/ methods of sustainability management to align with PTT Group Way of Conduct
Monitor implementation progress with performance indicators.


4. Evaluation and Management Review

Evaluate sustainability management to benchmark performance by outsiders
Review efficiency and effectiveness of sustainability management in line with PTT and PTT Group's strategy, corporate plan, budget plan, risk management plan and related indicators by each committee on sustainability governance, responsible for particular material issues to ensure continual improvement


5. Disclosure


Disclose sustainability information to stakeholders by applying the standards and guidelines of the organization.

Sustainable Governance StructureGRI102-20
PTT clearly established governance structure to drive business towards sustainability for all levels, from Board of Directors, Management, Executives, and internal departments, to drive, support, monitor, and review overall sustainability management, achieving targets effectively and efficiently as illustrated.


In sustainability material topic management, each topic has a clear designated owner department. This includes governance by the committee, both at the management level and PTT Board of Directors
Sustainability Management Policy and Specific Policies
PTT declared "PTT Sustainability Management Policy", signed by the President and Chief Executive Office to demonstrate our commitment to integrate sustainability management into business operations comprehensively. The company intends to manage sustainability in three aspects namely Environmental, Social, and Governance (ESG). PTT has the annually reviews policy to ensure alignment with changing situation and sustainability material issues of the organization.

PTT Sustainability Management Policy
Our policies focus on management of each particular material issues for better clarification.
PTT Group Quality, Security, Safety, Occupational Health and Environment Policy
PTT Corporate Governance, Risk Management and Compliance Policy
PTT Stakeholder Management Policy
PTT Anti-Fraud and Corruption Policy

Sustainability Strategic Direction
To achieve the long-term target in sustainable management and create value for all stakeholders concretely, PTT has set sustainability strategic direction in its "Master Plan on Sustainability Management, Social Responsibility, and the Environment 2021 – 2025" by considering internal and external factors, sustainability material issues, challenges, and national and global trends as well as stakeholders' opinions and expectations.
Sustainability strategic direction consists of three dimensions, which are environmental, social, and governance. It also has indicators, short/medium/long term targets, and strategies to drive towards success as follow:
Environmental Strategic Direction: Sustainable Production and Consumption, comprises two strategies:


Develop towards low carbon society and environmentally friendly business operations
Drive resource utilization based on the principle of circular economy

Social Strategic Direction: People's Well-Being, comprises three strategies:


Promote safe working environment and respecting human right principles
Co-create values and enhance society and community's quality of living
Enhance employees' readiness to facilitate future business growth

Governance Strategic Direction: Corporate Governance and Performance Excellence comprises two strategies:


Operate with good governance and integrity
Adapt readily to changes, accelerating business growth to drive the economy
Supporting the Sustainable Development Goals
In 2021, PTT reviewed priority ranking of sustainable development goals related to business operations to treat it as input for strategic direction and enterprise plan formulation. The review process comprises of three steps, as follows.
Surveying significant internal and external factors comprises vision and new strategic direction, corporate sustainability material topics, policies, sustainability strategic direction, operational plans, as well as trends and sustainability shifts at a global scale impacting businesses throughout the value chain, including stakeholders' needs and expectations.
Prioritization of ranking and responsiveness towards sustainable development targets, referencing international-scale handbook on sustainable development goals, such as SDG Ambition Integration Guide, UN Global Compact's SDG Compass, Mapping the Oil and Gas Industry to the SDGs: An Atlas by International Petroleum Industry Environmental Conservation Association (IPIECA), SDG Sector Roadmaps by The World Business Council for Sustainable Development (WBCSD), and Accelerating Action: An SDG Roadmap for the Oil and Gas Sector by IPIECA in collaboration with WBCSD, to name a few. References are also made with consideration on alignment to Thailand 20-year National Strategy (2018-2037) and the 12th National Economic and Social Development Plan (2017-2021) relevant to PTT's operations. Ranking of sustainable development goals were then conducted by categorizing into 2 categories, which are the 10 goals to be Integrated into Core Business, and the other 7 goals to be Collaborated with Other Stakeholders. Notably, goal 17 is one facilitating and supporting other goals to become fruitful.
Justify prioritization and management approach to relevant departments for development into consideration framework feeding into development of state enterprise plan, work plan, and projects supporting sustainability material topic, as well as engagement plans with stakeholders in tasked areas.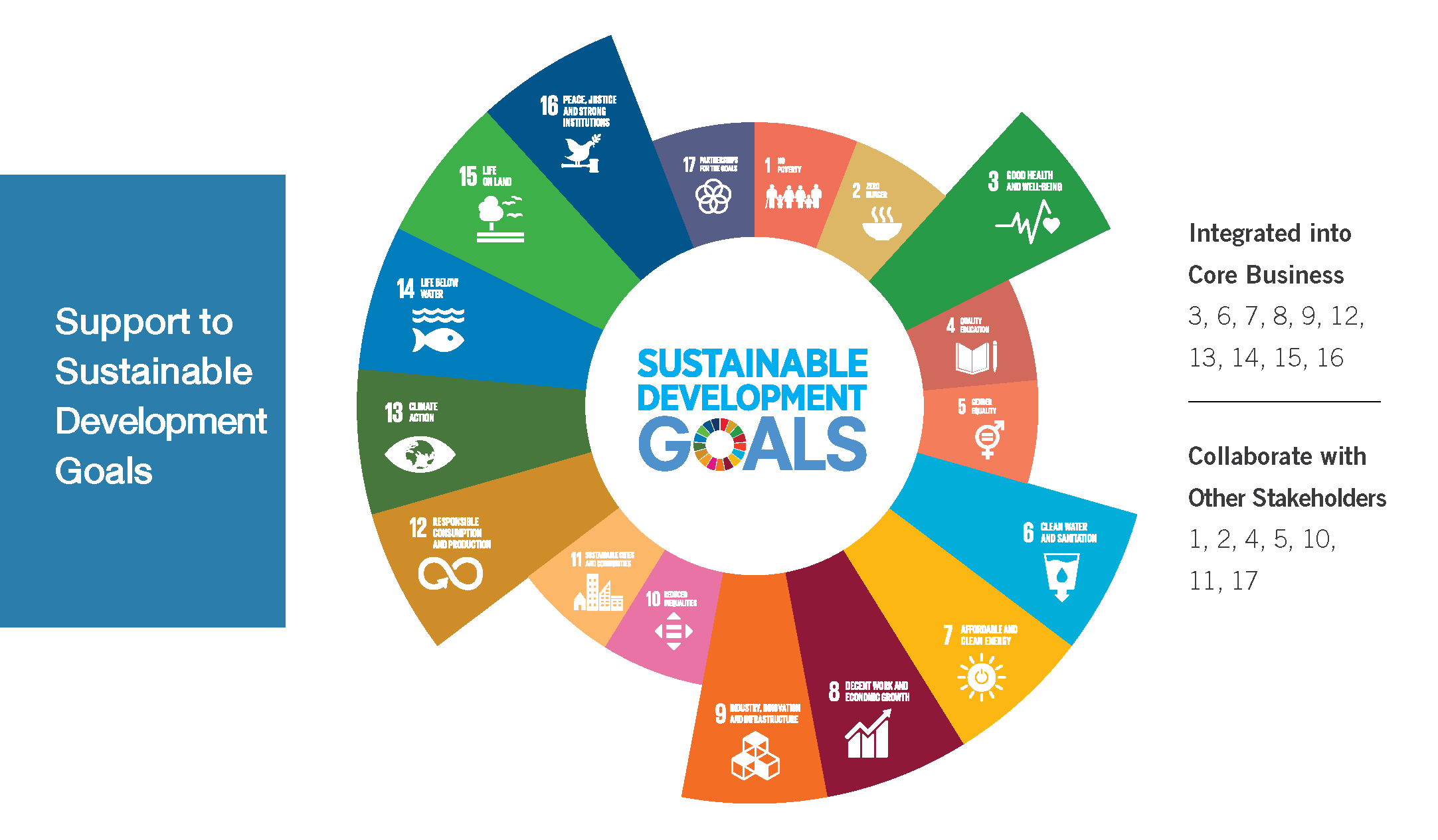 Management Approach
Changes in economic, social, environmental conditions and rapid technological advancements pose great challenges for organizations in their endeavor to accelerating futureproof readiness and maintenance of stability. However, systematic organizational management remains an important foundation in enabling companies to adapt and respond to changes and challenges efficiently and timely while upholding the organization's practical and common value principles. PTT has considered the adoption of both national and international standards/practices including the State Enterprise Assessment Model (SE-AM), Thailand Quality Award (TQA), ISO Series and Security, Safety, Health and Environment Management Standard (SSHE MS), etc., in the development of PTT's management system with focus on response and interrelation to operational context in addition to support for organizational business practices.

PTT developed the PTT Integrated Management System (PIMS) in 2016 by taking into account the requirements and all intraorganizational management component aspects. This development encompasses national and international management systems required and the application throughout the organization covers key work processes respective to each department. The mentioned approach focuses on systematic coherence in order to operate efficiently and sustainably in addition to satisfying of all stakeholder group expectations in a complete and balanced manner. A dedicated unit is tasked with processes to determine operational mechanisms, success metrics, supervision implementation and scope of responsibility. Operational compliance is verified at the component level of the management system through self-assessment by the organization and/or internal/external auditors as deemed appropriate and on an annual basis or as planned. With the intent for continuous improvement, operational results are reported to the PTT Management Committee and the PTT Board periodically in accordance with the Quality Management Cycle or PDCA (Plan-Do-Check-Act).

In 2020, the requirements of each PTT management system component were revised to ensure up-to-date consistency with the performance evaluation criteria of state enterprises according to the State Enterprise Assessment Model (SE-AM) of the State Enterprise Policy Office. Additionally in 2021, operational process integration within each line of work, which includes important main and supporting End to End Process overviews, was reviewed to maintain efficient coherence with PTT's management system in accordance with the Organization System. This measure ensures that the operation correctly complies with laws, practices, standards, risks regulation and key control points capable of verification.


PTT Sustainability Management Standard
In 2021, PTT has reviewed and revised the 2016 PTT Group Sustainability Management Framework as "PTT Sustainability Management Standards" in order to uphold consistency with various standards and practices at both the national and international level, which have been updated to reflect current issues. Furthermore, standards introduced and applied include ISO26000 Social Responsibility Guidelines, United Nation Global Compact (UNGC), Sustainable Development Goals (SDGs), Global Reporting Initiative (GRI) standards,
as well as State Enterprises Assessment (SE-AM), etc., consisting of three parts as follows:


1. Sustainability Management Principles consist of seven components:
Accountability

corporate governance coupled with risk and opportunity management, sustainability management and establishment of governance structure
Transparency

disclosure of corporate activities affecting the economy, society and the environment in a clear, accurate, punctual and complete manner
Ethical behavior

adhering to fair business practices in any deal that could place other organizations and consumers at a disadvantage.
Respect for stakeholder interests

effective and fair engagement with stakeholders as well as providing complete feedback
Respect for rule of law

compliance with the legal regulations and various requirements as well as legal compliance reviews
Respect for international norms of behavior

respect for the rule of law and avoid committing wrongdoing in line with international guidelines
Respect for Human Rights

protecting the human rights of those affected both positively and negatively from PTT's business operations
2. Sustainability issues comprising seven components
1) Governance
2) Human Rights
3) Labor Practices
4) Environment
5) Fair Operating Practices
6) Consumer Issues
7) Community involvement and community development

3. Sustainability Management Process comprising four processes as follows:


1) Organizational Governance & Leadership
A clear written representation of the organization's intent and commitment through policy announcement and communication by the organization's top management.
Defining structure and assigning responsible persons in order to establish the organization's sustainability management process.
Review of performance by management to ensure appropriate action and continuous improvement.
2) Materiality Assessment, Strategic Planning and Target Setting
Identification and relationship development with stakeholders to analyze needs and expectations.
Analysis and prioritization of sustainability issues which complies with the standards accepted both domestically and internationally.
Strategic risk management plans, master plans, indicators as well as short-term, medium-term and long-term goals.
3) Implementation
Strategy transfer, risk management plan, master plan, and implementation goals to relevant departments.
Establish action plans pertaining to relevant departments in accordance with the master plan.
Communicate operations to stakeholders for cooperative actions.
4) Monitoring and Reporting
Monitoring, auditing, reviewing and improving performance according to the master plan, work plan and goals.
Disclosure of key management issue results according to internationally accepted standards to apprise all stakeholder groups of operational results.
Governance of Companies in the PTT Group
PTT expects companies within PTT Group to adopt PTT Sustainability Management Standards as deemed appropriate. Therefore, these standards have been established as guidelines in the sustainability governance policy under the PTT Group Way of Conduct management in the Performance Excellence Group Policy. The policies support increased competitiveness and directs PTT Group towards fulfilling business objectives sustainably and international level of operational excellence.
Sustainable Management Integration
PTT requires companies within the group to conduct sustainability management self-assessments according to PTT Sustainability Management Standards and ensure operational improvements where possible. This approach ensures that each company has an integrated, proactive and systematic sustainability management system enabling the analysis of opportunities and challenges in sustainability issues. Information yielded from this process is utilized to improve operations through regular and continual monitoring and control of operations
Certification and AuditingGRI103-3
PTT monitors progress and operations improvement in terms of sustainability management standards among PTT Group companies and presents the summarized results to the PTT Group Sustainability Management Committee (GSMC) on a quarterly basis. The operations of Flagship and Target Companies are reviewed through the Maturity Assessment at least once every three years.

Key Performance

Materiality Assessment
PTT stipulated materiality assessment process in accordance with the Global Reporting Initiative (GRI) Standards' Sustainability Reporting Guidelines and International Integrated Reporting Council's (IIRC) framework to identify environmental, social, and governance issues that have significant impact towards the organization's value creation, through business operations throughout the value chain, as well as impact towards the stakeholders' needs, expectations, and decision-making. The materiality assessment process is conducted annually from identifying, assessing key sustainability issues, and reporting to the Board of Directors for endorsement. Details of each step are as follows:

Identification of Material Issues for the Organization: The issues are identified with consideration to factors relevant to corporate context and strategy including sustainability standards, requirements, guidelines, global risks & trends, and peers' material issues. Furthermore, other factors taken into account consist of stakeholder needs, expectations, and concerns pertaining to the value chain analysis of the 13 business functions and annual corporate stakeholder survey of six key stakeholders.
Prioritization: The prioritization criteria of the material issues are based on the two factors: significance to PTT's operation towards value creation and significance to the stakeholders. This assessment encompasses finance, business and operations, corporate reputation and impacts to customers, suppliers, and employees. The materiality assessment results in 2021 are depicted in the table.
Verification and Assurance: PTT reviewed materiality assessment results in conjunction with the relevant departments and reported the results to the management committees, namely the Governance, Risk and Compliance Management Committee (GRCMC) and the Corporate Governance Committee (CGC). In addition, external independent assurer has been engaged to verify the assessment processes and stakeholder engagement with emphasis on completeness, accuracy, credibility, and transparency. PTT considers continually implementing processes for improvements and disclosures in respect to observations and recommendations from external parties including systematic improvement on performance monitoring in alignment with stakeholders' need, and clearer disclosure of performance in response to the Sustainable Development Goals (SDGs), etc.


Materiality Assessment ResultsGRI102-47, GRI103-1


Material Issues 2021GRI103-1
The 2021 materiality assessment discovered a shift in key issues from the previous year in addition to a total of 15 issues, whereby six are high priority issues, consisting of:
1) Climate action: The issue remains an urgent agenda critically important to all sectors in an endeavor to fulfill greenhouse gas emissions reduction goals on a global scale and determine strategic direction. This approach reflects PTT's commitment to business model transformation during the transitional shift towards future energy-oriented businesses and ventures beyond energy.
2) Occupational health and safety: The COVID-19 pandemic situation and ensuing manifestation towards daily life in addition to the natural gas pipeline leak towards the end of 2020 have driven this issue to high priority.
3) Evolving the business model: Aligned with PTT's novel business vision lie increasing challenges and opportunities in the pursuit of commercial growth beyond energy and energy security backed investments purposed as a hedge for potential changes and entailing impact.
4) Governance, risk management, and compliance: This issue has ranked higher due to PTT's increasing focus on risk management, strict compliance with laws and regulations during the ongoing crisis and the maintenance of proper corporate governance.
5) Sustainable resource use: The application of circular economy concepts in accordance with relevant international standards is implemented in a more systematic approach.
6) Talent development and retention: This matter has been elevated to high priority as a measure to augment skills and manpower in accordance with business operation directions according to new organizational vision.


Mechanisms and approaches to drive business for sustainability