Sustainable Development Goals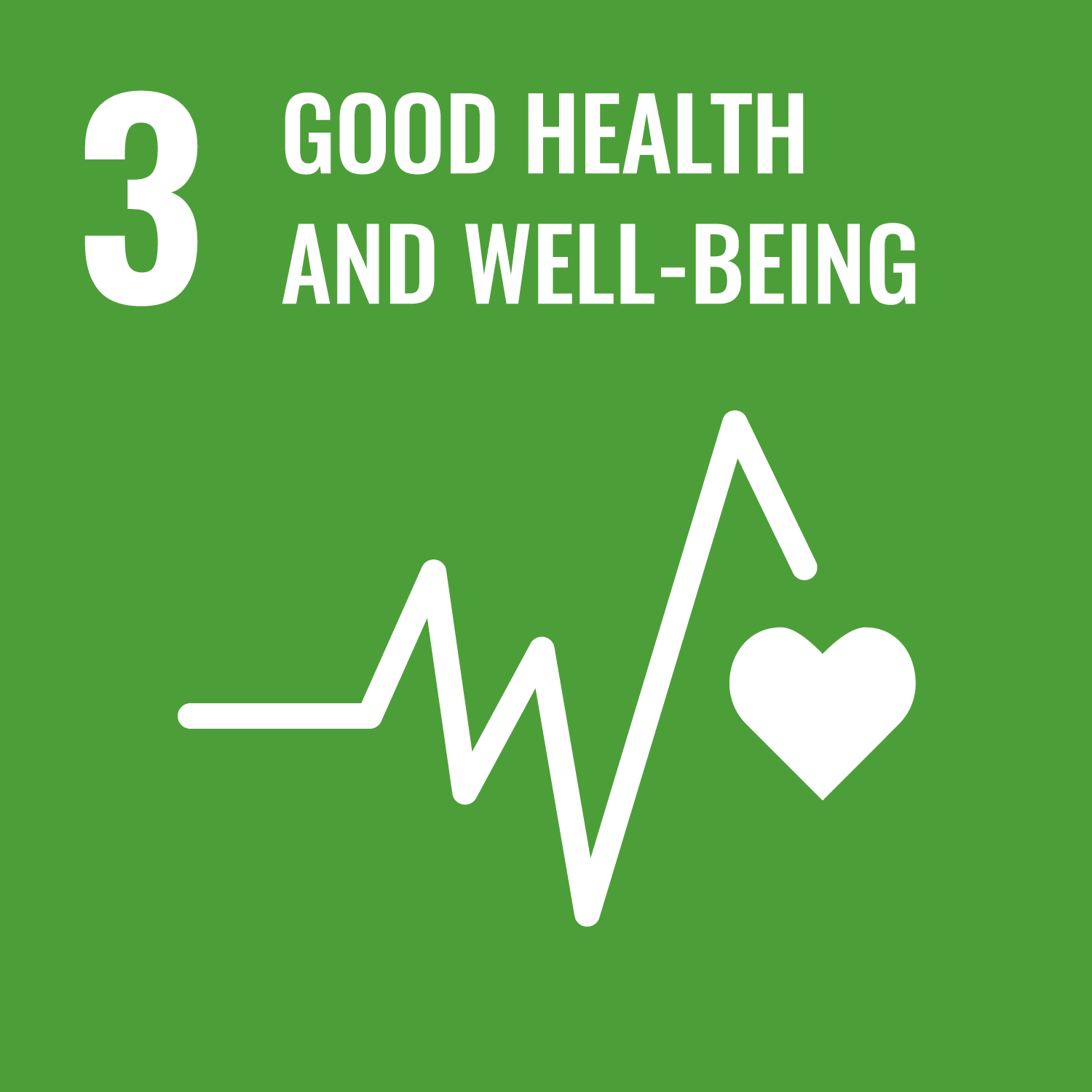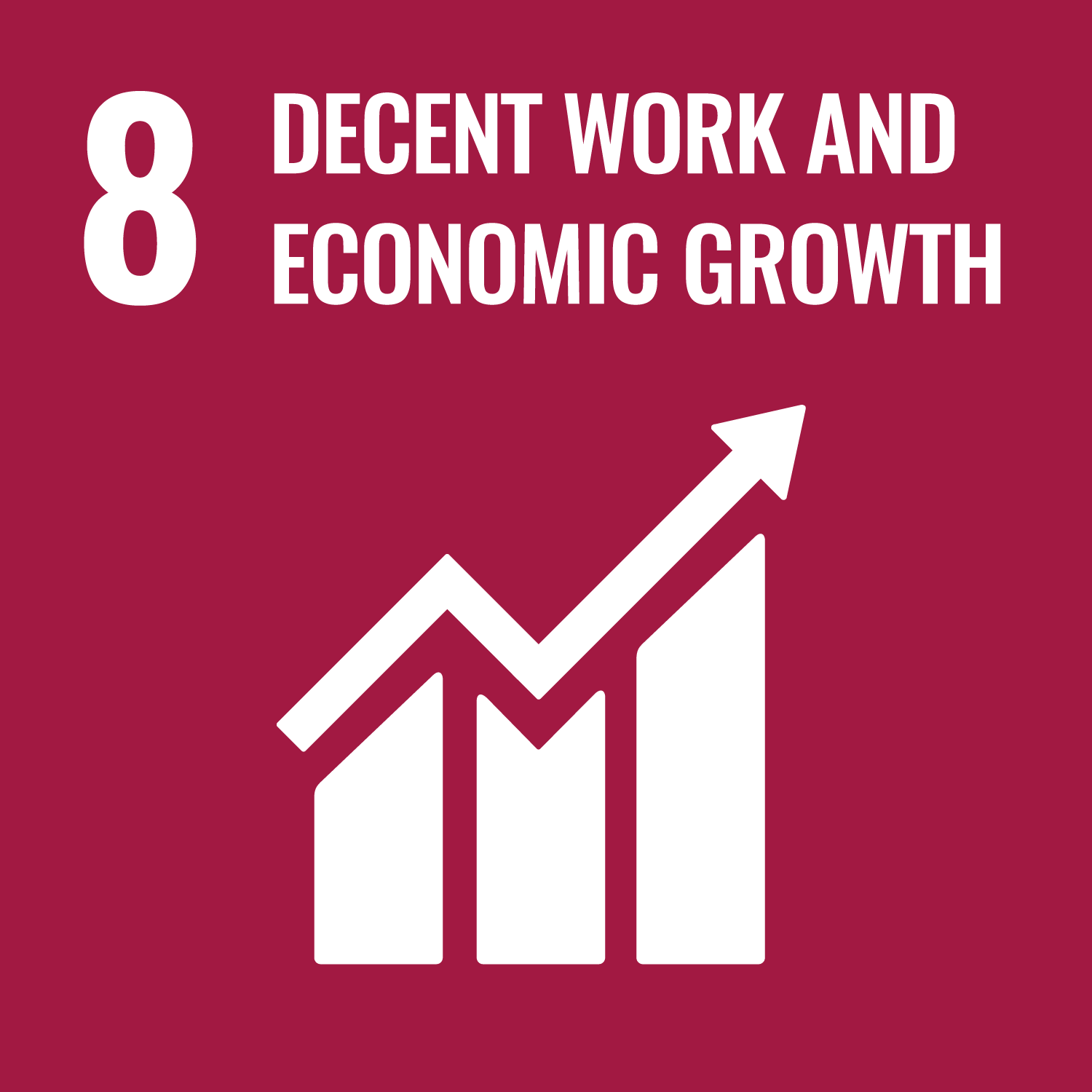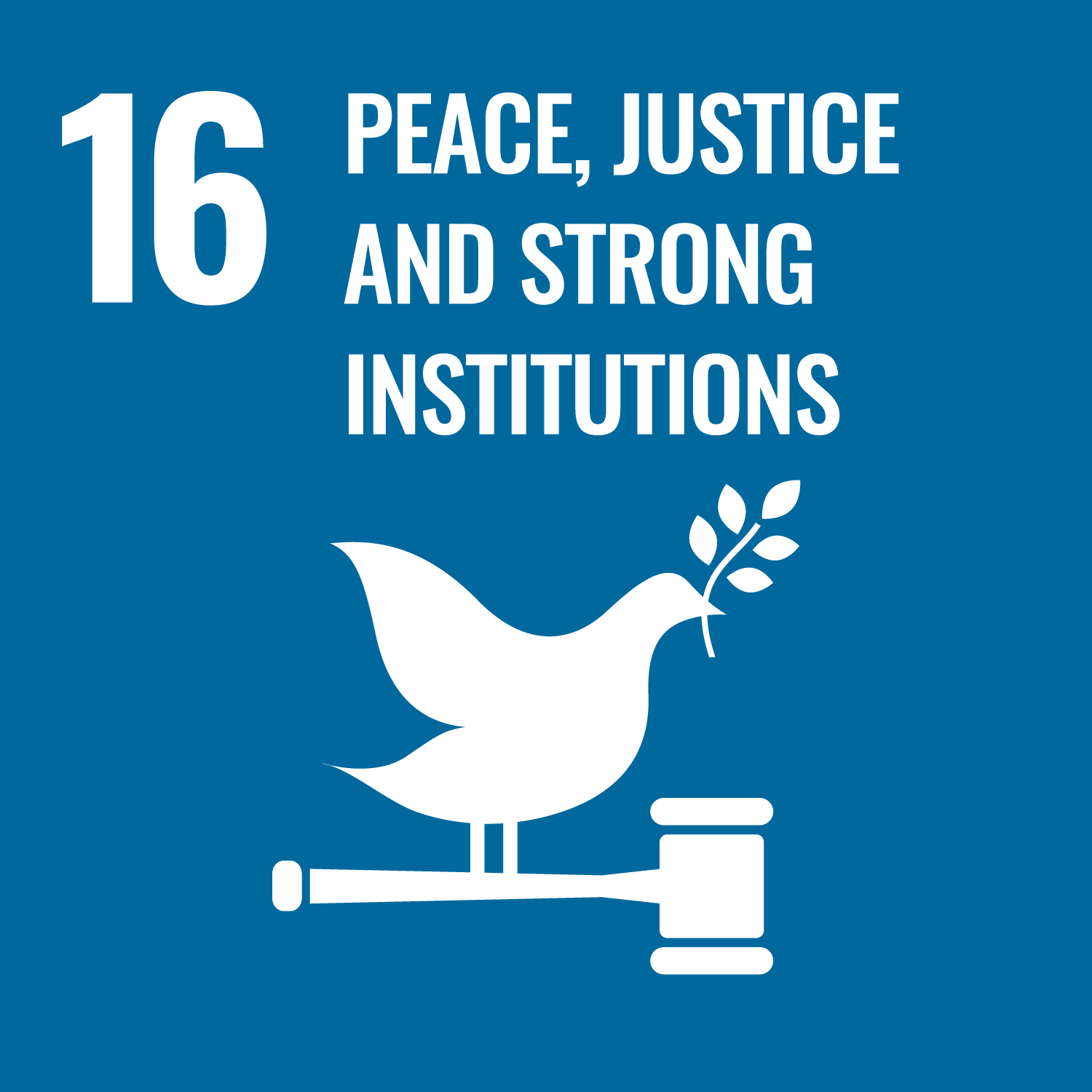 Positive and Negative Impacts
PTT has faced security, safety, occupational health and conditions of workplace challenges from various circumstances and risks as the nature of our business operations involves complex manufacturing processes, hazardous materials, and hazardous chemicals. Furthermore, deteriorating equipment, the spread of COVID-19, and the activities or operations of stakeholders that collide with PTT's operations can all pose risks, resulting in injuries, illness, death, property damage, and the abrupt halt of major operations. These circumstances have the potential to have an impact on our business capability and competitiveness, as well as on the country, community, and stakeholders. PTT considers these challenges in order to improve the company's management in terms of security, safety, occupational health, and workplace conditions in order to be more consistent and efficient.

PTT focuses on systematic and continuous management and control of SSHE risks by applying the principles and engineering tools in compliance with international standards, laws and regulations. These principles and tools cover hazards' identification, risk assessment, hazard control for production processes, storage, design, use, maintenance, inspection, testing and transportation or movement of products including hazardous chemicals. They also apply to operational activities that may have indirect consequences, such as those performed by PTT and by contractors such as maintenance contractors and product transport contractors, among others. To deal with risks and avoid their consequences, PTT has developed a variety of methods and forms of management. We also instill trust in our stakeholders' security, safety, occupational health, and environmental management systems.


Objectives / Goals
According to our commitment declared in the Quality, Safety, Security, Health and Environment (QSHE) policy, PTT has set the Annual QSHE Targets that are in line with the Sustainability Management Master Plan. We aim to become an organization with Zero Accident by 2030. The indicators are as follow:
Number of Lost Time Accident (LTA) of employees and contractors.
Employee and subcontractor's Total Recordable Injury Rate (TRIR) (cases per 200,000 working hours)
Number of Process Safety Event (PSE) accidents
Number of accidents from the use of public cars.
The rate of accidents from product transportation. (cases per 1,000,000 kilometers)
Furthermore, these indicators are defined as the target that each PTT operational line and the PTT Group's subsidiaries can use to establish goals. All of this must be done within the context of the organization. The indicators are also known as Corporate Key Performance Indicators (KPIs) because they measure the performance of executives at all levels and reflect the performance of each department's management.

PTT Group Quality, Safety, Security, Health and Environment (QSHE) Target 2023
Management Guidelines
PTT's QSHE Policy
PTT manages impacts on safety, occupational health and working environment as part of the management of our PTT Group Quality, Security, Safety, Health and Environment Policy, signed by the Chief Executive Officer and Managing Director, also a member of PTT's Board of Directors. This declares our commitment to prioritize operations, plan, set goals, supervise and control work processes, as well as see to maintenance and productivity improvement for products and services in order to conduct risk management and build opportunities. PTT strives for excellence, while our policies are in accordance with the Sustainable Development Goals by creating value for stakeholders in a balanced and consistent manner. The QSHE policies have been established as a management framework in terms of QSHE for PTT and PTT Group's subsidiaries for operations to be consistent throughout the organization. We focus on the following actions which are:
Apply the QSHE policies to all employees and contractors throughout the PTT and the PTT Group's supply chain in order to comply with the law, regulations and requirements of organizations, as well as international standards such as ISO45001, ISO14001, etc., and related commitments.
Implement the QSHE policies as a management framework for establishing annual and long-term goals for QSHE operations. Refer to the policies for the formulation of action plans and indicators at the organization level. The performance of the executives at all levels is also to be measured.
Prevent loss from incidents to life, property, production process and logistics by conducting risk management. Promote health, occupational health and good working environment for employees, contractors, and stakeholders
Fully committed to manage risks, as well as protect, prevent, and reduce environmental impacts.
Report performance results and effectiveness to stakeholders with transparency to achieve mutual understanding and awareness. Consider needs and expectations, as well as encourage employees and subcontractors to participate in sharing their suggestions for the performance to be reviewed and continually improved.
Assign duties and responsibilities for executives at all levels to supervise and be a good role model.
Clearly require that all employees and contractors are able to acknowledge, understand and implement the policies.
Continuously review and revise the QSHE management based on relevant factors. The QSHE policies, goals, and work plans, are evaluated annually by the QSHE Corporate department and are informed to the QSHE Business Area (QSHE BA) to participate in the review of policies, formulated by the PTT's Management Committee and signed by the Chief Executive Officer and Managing Director and also a board of directors.
PTT Group Quality, Security, Safety, Health and Environment Policy

Safety and Occupational Health Management
PTT has developed mechanisms for safety and occupational health management from the transfer of policies, goals, and SSHE management measures to implementation throughout the organization. Each business division manages the implementation of the operational line, operating areas and relevant departments to be in line with the SSHE management system manual, the established procedures and methods of work. QSHE divisions are established within departments and report directly to the Executive Vice President in the followings such as Natural Gas Separation, Natural Gas Pipeline System, and the PTT Innovation Institute division, etc. The QSHE divisions established for departments in the PTT Headquarters are responsible for driving, promoting, advising, and monitoring the performance in line of the goals, plans, and specified indicators. Reports are communicated to the executives supervising the operational sites, line divisions and business units, as well as the Board, both at the management level and the PTT Board of Directors level according to the Sustainability Governance Structure to review the effectiveness and efficiency of on a quarterly basis.


Safety and Occupational Health Management GuidelinesGRI403-1
PTT's safety management gives importance to personal safety, as well as safety in terms of production, the use of vehicles, and product transportation. Our goal is to become an organization with zero accidents to build confidence among all stakeholders. We have formulated the PTT Group's Security, Safety, Occupational Health and Safety (SSHE) guidelines as an important tool for all PTT Group's subsidiaries to implement as a management framework. The SSHE guidelines are applied to suit the nature and risks of each business and communicated through the PTT Group Way of Conduct.

The SSHE management guidelines have been reviewed and revised to be up-to-date and in line with the laws of Thailand, international standards and practices such as ISO standards, as well as manuals and guidelines of GRI, WBCSD, and IPIECA. Our guidelines comply with the organization's context and risk factors on an ongoing basis. They are also integrated with other management systems of the organization to foster effective implementation.

In addition, every major operating area of PTT — including a natural gas separation plant, natural gas pipeline system, the main station/mother station of the natural gas network system for vehicles, and PTT Headquarters, etc. — are all certified with ISO international standards including ISO45001 and ISO14001 by Certification Body, namely the Management System Certification Institute (Thailand) (MASCI). We are also certified with ISO50001 and the Corporate Social Responsibility (CSR-DIW) according the standard of Department of Industrial Works, and etc. We are in consideration of the application and request of certification based on the contexts and expectations of relevant stakeholders.

For security management, PTT places great importance on advancing our management in a consistent manner. The risks of potential threats that can cause significant losses to the business and employee safety are analyzed, identified, and assessed. PTT formulates measures/plans to prevent, control and reduce risks. We also conduct emergency drills with relevant internal and external agencies in a consistent manner.


Occupational Health ServicesGRI403-1, 403-2, 403-5, 403-7
PTT prioritizes advancing our management system in terms of safety, occupational health, and conditions of work to control, prevent, and reduce accidents that can directly impact employees and contractors. We foster a safety culture throughout the organization and encourage the participation of employee and contractor for building awareness and attending to safety culture, both during and outside work hours. Our actions that have been taken are presented below:
PTT determines procedures for managing and controlling risks in terms of security, occupational health and working environment. Our procedures cover identifying dangers, conducting risk assessment, determining risk control and impact mitigation measures, as well as establishing operational processes, practices, and work standards that are equivalent to international standards.
PTT clearly establishes processes and procedures for SSHE culture development within the organization. The level of the organization's safety culture is periodically surveyed to continuously develop and improve the operations' performance.
PTT defines the PTT Life Saving Rules and promotes their application in all work hours. Through communications, we highlight the importance of implementation in accordance with the nature of work in all areas of PTT's operations. Moreover, we conduct Task Observation, review operational risk assessment, and report conditions/actions that are below the standards. In case that an operation does not comply with the previously mentioned basic safety rules, PTT allows employees and contractors to cease their operations, or have the Right to Refuse Work for their safety. Their action will not be considered as a violation. The employees and contractors have the Right to Stop Work Authority when they are performing potentially hazardous work. By campaigning for operators to comply with basic safety rules, PTT reduces the number of accidents from work and there was zero Lost Time Accident (LTA) in

2022

.
PTT campaigns for the report of incidents including accidents, Near Miss, Sub-Standard Act/ Conditions in the system, Incident and Non-Compliance Report System on the organization's Intranet. By implementing this measure, we can record, analyze, and investigate the initial and underlying causes of events; determine corrective and preventive measures online; as well as share information within the organization as an approach to prevent similar incidents in the future.
PTT organizes safety training courses in accordance with the law and Training needs for all employees and contractors.
PTT organizes the Incident Injury Free (IIF) project in various operational areas. According to the 5 steps of IIF principles namely Planning, Assessment, Engagement, Skills, and Sustaining, we have applied the integration process to problem solving in operation sites, starting from the natural gas separation plant. Moreover, our implementation has been extended to the enforcement of safety culture project for the division of natural gas pipeline system.
PTT organizes activities to promote the safety and occupational health culture. The activities include Task observations and an exchange of knowledge on safety and occupational health, etc.
Occupational Health and Work Environment ManagementGRI403-1, 403-2, GRI403-3,403-5, 403-7
For occupational health and work environment management, PTT has developed the PTT Group Occupational Health Management System and prepared the PTT Group Occupational Health Management System Guidelines, which are in compliance with the law, guidelines and international standards. The major operations are as follows:
PTT implements hazard identification and Health Risk Assessment (HRA), as one of the tools to assess potential health impacts from work and risk factors on PTT employees and operators. We also formulate measures to control and reduce the level of health risks to a minimum. The measures are implemented in operational sites in collaboration with the QSHE division in each department, as well as the Management of Safety, Security, Occupational Health and Environment.

The results of the risk assessment are systematically applied to the management of occupational health risks, in collaboration with relevant agencies, such as the medical sector. The details are presented as follow:

Collaboration with occupational medicine doctors to develop appropriate occupational health check-ups based on risk factors in compliance with the results of Health Risk Assessment (HRA). The risk factors comprise job characteristics, as well as physical, chemical, biological, ergonomic, and psychological risks that can affect the employees' health in different PTT operational sites.
List and measure work environment every year.
Consideration of appropriate duration of operations.
Identification of required Personal Protective Equipment (PPE) and development of pre- training measures for all staff when an operation involves risky work.
Developing occupational health plans and arranging health promotion projects to encourage employees and contractors to have good health, etc.

All health check-up data will be stored confidentially in a digital format in a personal health database system in line with laws, policies and guidelines of PTT's personal data management. Employees who wish to find their personal information can access the personal information tab on the organization's intranet.
PTT has developed Health Performance Indicators (HPI), or the indicators for proactive occupational health performance. These indicators are used for measuring and monitoring potential occupational health risks.
Process Safety Management GRI403-1, 403-2, 403-5, 403-7
Process safety accidents can cause widespread and severe damages to life, assets and environment, as well as affect stakeholders throughout the entire supply chain. Therefore, PTT Group focuses on preventing severe accidents such as fires, explorations, and hazardous chemical contamination. The Group implements Process Safety Management (PSM) to focus on accurate process safety design and plant construction design according to engineering principles and international standards. We also ensure that operators can operate machines according to operation manual. Machines and equipment must be maintained regularly to comply with international standards.

In 2022, the PTT Group developed verification and control processes for Barrier validation and Major Accident Events (MAEs) by building on an adaptation of the technique called Bow Tie Analysis. This technique has continuously been implemented since 2019, in terms of analyzing and addressing safety risks in production processes on operation sites. This effort aims to ensure that MAE control measures — including Equipment barrier and Human barrier — are effective and fit for purpose, that equipment malfunction control measures are updated, and equipment is kept in normal working conditions. MAE control measures that are effective and fit-for-purpose can not only prevent major accident events, reduce production lost time, and ensure continuous business operations, but also reduce the potential impact on communities and the environment surrounding operation sites. PTT Group has added one more pilot area to collaborate with experts in developing Barrier Validation Guideline, and organizing training programs to share knowledge with PTT and PTT Group employees. This enabled the development and elevation of production safety performance standard's effectiveness in PTT and the PTT Group's operation sites.

PTT Group has established a collection of PTT Group's Process Safety Leading and Lagging indicators. The indicators reference international standards of data collection, namely API RP 754, to promptly prevent losses. Indicators for Process safety in tier 1 and 2 are communicated to relevant parties as the PTT Group's annual QSHE targets. Regular follow-ups on the performance are monitored to allow for immediate prescription of measures, highlighting corrective action and prevention of loss caused by production process accidents.
Security Management
PTT has formulated PTT Group's Security and Safety Management Standards, Risk Assessment guidelines, as well as Personal and Asset Security and Safety practice guidelines. All of which serve as the framework for security and safety governance, ensuring consistency across the organization and for all PTT Group and PTT operation sites. The approach is frequently reviewed to ensure it fits circumstantial context. Notably, PTT facilitates its networks with governmental agencies, state enterprises and private sectors, in communicating news and immediate requests for any assistance. Furthermore, security and safety plan practices are conducted in the different PTT Group operational areas, along with periodic emergency practice plan. This strengthens readiness and capacity for systematic and effective management of crises.
PTT places importance on the development of security and safety management. The work is divided into three main aspects, including human capital development, operational approach development, and deployment of security innovation. Key projects are as follow:
Recognizing that there is a potential of human rights violations due to security performance, PTT has thus outlined human rights measures within PTT Group's Quality, Security, Safety, Health, and Environment Policy. The policy engenders preservation of lives, assets, and corporate information. Trainings — such as martial arts training and individual screening, etc. —for security officers are addressed as part of the contract's requirements. Security officers are screened by PTT Group's security and safety assessment. The objective of this effort is to ascertain that security officers are fully aware of their rights in duties and while performing work to foster no human rights violations will occur.
Transport Safety Management GRI403-1, 403-2, 403-5, 403-7
PTT and PTT Group prioritize safety in transportation of petroleum products on roads, rails and waterways in order to achieve Zero Accident. The Group has formulated standards/manuals to promote the implementation towards our goals, while also organized various campaign projects to reduce negative impacts that may occur on workers and contractors. Our scope has also been expanded to relevant communities. The key information is presented as follow:
Safe transportation by Company's vehicles

Relevant stakeholders: executives, employees, and contractors including drivers

Supply vehicles with performance and support technology to assist in safe driving.
Install Advanced Safety Vehicle (ASV) system, or a driving behavior monitoring system
Organized the 2022 Safe Driving Challenge for employees and contractors, who drive PTT vehicles, by using the ASV system to assess and monitor their driving behavior. Those who have safe driving behavior according to the specified criteria were rewarded and automatically received renewal of PTT's driver's license. The total number of awardees was 335, or equivalent to

57%

of all participants in this challenge.
Safe transportation by petroleum truck

Relevant stakeholders: truck transportation contractors

Manage contracts with transportation contractors, or Supplier audit, to cover safety, occupational health and environmental aspects. PTT has monitored a total of 11 transportation contractors according to the PTT Group Road Safety Management Guideline (RSMG). In 2022, the PTT Group Audit Committee was established to observe the transportation management on five transport companies under the PTT Group. This effort has constructed knowledge and developed the standard for PTT Group's RSMG assessment to be consistent throughout the organization.
Manage Transportation Control Center (TCC) by installing relevant equipment and advanced technology to help track and monitor driving behavior in a consistent and strict manner, as well as manage transportation accidents.
Organized "Risk in Road Safety" event to promote and raise awareness of transportation safety among petroleum product transporters. Risky points that are found on any transport routes shall be reported and used as information for risk assessment, as well as develop preventive measures. Product carriers and drivers are rewarded according to specified criteria. The procedures are as follow:

Product carriers report risk points found on their routes and specify the dangers that can occur in that area.
Following the product carriers' report, PTT investigates the information based on both the severity of incidents at the potential risk point and the statistics of accident at that area. In case a high risk is found, PTT will survey the area and conduct a detailed risk assessment.
PTT applies the results from the risk assessment of the area to determine the corrective, preventive or risk mitigation measures in case that the reported point contains high transportation risk.
PTT Group Transportation Safety Management Taskforce transfers the information about risk points to product carriers.
PTT rewards product carriers and drivers according to the specified criteria. The number of participants in the project was 65 in 2022, which has been an increase of 30 percent compared to 2021. A total of 95 risk points was notified and stored in database. This information was also reported at the meeting of the PTT Group's Transportation Safety Committee.
Safe transportation by railways

Relevant stakeholders: State Railway of Thailand

Collaborate with the State Railway of Thailand to develop a standard manual for transport safety practices and revise rail transport standards to be in line with international standards, namely Regulation Concerning the International Carriage of Dangerous Goods by Rail (RID).
Safe transportation by ships

Relevant stakeholders: shipping companies

Support and enforce the adoption of the Marine Terminal Information System (MTIS) in PTT Group, as well as organize an event for PTT Group's subsidiaries and shipping companies to share their best practices in terms of maritime safety. More than 170 representatives from the subsidiaries and the shipping companies participated in the event, which was equivalent to XX percent.
Safe Driving in Community

Relevant stakeholders: residents in Rayong Province

The 2022 "Good drive, Good life" event was organized in Rayong. The event was divided into two sub-activities as follow:

Provide training on safe motorcycle riding techniques and a driver's license test for students and the general public. A total of 437 participants participated in this event. PTT developed the Application named "Smart Rider" for the competition of accumulate safe driving distances. Rewards were given to those who have ridden their motorcycles safely according to the specified criteria. The winners of this competition commented that they have become more aware of their own motorcycle driving habits through participating in this project and were able to change their own driving behavior to be safer.
Extend the results of the "Risk in Road Safety" event through data analysis. The data about the Rayong province's risk spots was retrieved from the Office of Disaster Prevention and Mitigation in Rayong, and the data of the accidents during the past 3 years was taken from networks involved in road safety, both public and private sectors. According to the analysis, it was found that there were 5 high risk points. PTT used this data to formulate risk reduction measures, as well as determined the corrective responses and prevention of future accidents.
Emergency, Crisis, and Business Continuity Management
PTT improved its Emergency and Crisis Management Plan to be in alignment with the National Disaster Prevention and Mitigation Plan in 2021. This effort was made with the objectives to systematically and efficiently integrate, collaborate, and share information with relevant government agencies. In 2022, PTT's executives and all departments participated in emergency and crisis drills at the provincial level to comply with the objectives to: foster the understanding of their roles and responsibilities; ensure their capability of integrating the processes of emergency and crisis management in a systematic and consistent manner; and conduct the business continuously management. The emergency and crisis drills were held twice. The details are presented below:
The 1st emergency and crisis drill was held in May 2022 in the area of Map Ta Phut Industrial Estate, Map Ta Phut District, Rayong Province. It was organized to practice the management in case of a backhoe loader hitting GC's 16-inch Ethane pipe and PTT's Propane pipe, resulting in gas leaks and fire. During this drill, Chief Operation Officer, Upstream Petroleum and Gas Business Group was the director, and Chief Operating Officer, Downstream Petrochemical Business was a deputy director, respectively. According to the PTT Group Emergency Management Center (GEMC) structure, GEMC connected to the Emergency Management Center Business Area (EMC BA) and GC's Emergency Management Center during the drill via VDO conference.
The 2nd emergency and crisis drill was held in August 2022 in the area of Wang Krachae, Sai Yok District, Kanchanaburi Province. It was organized to practice the management in case of road construction accident in which a worker hitting a 42-inch natural gas pipeline, resulting in a gas leak and fire. In response to this incident, the PTT Emergency Management Center was established and coordinated with the Emergency Management Center Business Area (EMC BA) via VDO conference.
PTT reviewed and improved its Business Continuity Management System (BCMS), while also conducted business continuity management drills. In the event of an incident in which Erawan Central Processing Platform (ERCPP) and Erawan Riser Platform (ERP) were damaged as a result of Typhoon and ceased the natural gas transmission to natural gas separation plant, the Chief Executive Officer and President acted as the chairman, while the executives according to the structure of Critical Management Center (CMC) participated in the management drill. PTT also connected to the CMC, as well as PTTEP and GC via the VDO Conference. In 2022, PTT was certified with ISO 22301 by the Management System Certification Institute (MASCI).
Safety and Occupational Health Management during the Covid-19 Pandemic
PTT established a Covid-19 Monitoring and Surveillance Center ("PTT Palung Jai Center") to monitor the pandemic and effectively highlight the employees' safety and occupational health management. Prevention and control measures were established and strictly enforced, while the company also provided up-to-date information consistently. A communication channels with PTT Palung Jai Center, — such as Call Center, Line Official, PTT Palung Jai Center, and email address of Palung Jai Center, — were established to foster easy access for those in need of consultation and advice regarding medical help. PTT arranged COVID-19 vaccination for personnel and their families. In addition, the company closely followed the pandemic situation, total cases, and high-risk groups for COVID-19. The company continuously announced measures and guidelines from relevant government agencies and established our measures and guidelines for preventing and reducing infection risks in PTT operational sites, as deemed appropriated for the pandemic situation. We also followed basic prevention measures to wear a mask at all times, wash or clean hands regularly, and maintain a social distance, etc. When the pandemic situation has subsided, PTT required employees and operators to return to work as usual and announced the cease operation of the PTT Palung Jai Center on December 31, 2022. After the resume of work, only 2% of employees was infected within the workplace (Data from XX – XX 202X). The data reflected the PTT Palung Jai Center's operation effective response to needs and help for personnel, operators, and personnel's families.
Communication, Participation and Consultatio
n
GRI403-1, 403-2, 403-5, 403-7
PTT has communicated policies, management approach, and operating results for both internal and external stakeholders to acknowledge with transparency. We also encourage employees and contractors to share their comments and suggestions, as well as seek advice, express their needs, expectations, doubts and concerns regarding the management process of safety, occupational health and working environment. For example, the stakeholders can submit their complaints at safety meetings before routine work, or through a PTT's complaint and grievance system. They can also submit their comments and suggestions to their own supervisor or manager; their business unit's Human Resource division; the Labor Relations complaints system; the State Enterprise Labor Union of PTT Public Company Limited; or the Employee Relations committee. The meetings are held monthly with the Chief Executive Officer and President as a chairman, and the high-ranking executives and employee representatives as members.


Employee Health PromotionGRI403-6
PTT provides medical facilities, which the personnel and their families have the rights to use the service free of charge. The medical service covers treatment to diseases that are not related to work. In addition, employees and their families can receive medical services in public and private hospitals according to the rights specified by PTT. The company also analyzes annual health check-ups data and medical treatment information to organize health promotion programs for employees such as the project to reduce the risk of chronic diseases or non-communicable diseases (NDC), and workout programs, to name a few. All health data is kept confidential in digital format in the personal health databases to comply with laws, policies and guidelines on personal information management of PTT. Employees who wish to find their personal information can access the personal information tab on the organization's intranet.


Key Indicator, Performance and Awards
PTT Group's safety, occupational health and environmental performance
Indicator
2022 Goal
2022 Performance
Lost Time Accident (LTA) (persons

)

Employee and Contractor:

0

Employee 5
Contractor 18
Employee Total Recordable Injury Rate (TRIR)
(cases per 200,000 working hours)
Employee: not higher than 0.053
0.047
or equivalent to


0.235 per 1 million working hours

Contractor Total Recordable Injury Rate (TRIR)
(cases per 200,000 working hours)

Contractor: not higher than 0.072
0.092
or equivalent to
0.460 per 1 million working hors

Major Truck Accident Rate*
(cases per 1,000,000 kilometers)

Not exceeding 0

.

000
0.008
Number of oil and chemical spillage
0
0
Control, monitor, and audit for compliance against environmental measures


Control, monitor, and audit for compliance against measures at constitution phrase by 100%

Control, monitor, and audit for compliance against measures at constitution phrase by 100%


PTT's Lost-time injuries frequency rate (LTIFR)
(Persons per 1 million working hours)

| Year | 2019 | 2020 | 2021 | 2022 |
| --- | --- | --- | --- | --- |
| Employee | 0 | 0.15 | 0 | 0 |
| Contractor | 0.11 | 0.15 | 0 | 0 |
PTT's Days Away/Restricted or Transfer Rate (DART)
(Persons per 200,000 working hours)
| Year | 2019 | 2020 | 2021 | 2022 |
| --- | --- | --- | --- | --- |
| Employee | 0 | 0.03 | 0 | 0 |
| Contractor | 0.025 | 0.029 | 0 | 0 |
Lost Workday Case (LWC)
(Persons per 200,000 working hours)
| Year | 2019 | 2020 | 2021 | 2022 |
| --- | --- | --- | --- | --- |
| Employee | 0 | 0.03 | 0 | 0 |
| Contractor | 0.025 | 0.029 | 0 | 0 |
PTT's Lost Workday Rate (LWD)
(Persons per 200,000 working hours)
Year

2019

2020

2021

2022

Employee

0

0.09

0

0

Contractor

0

.11

0

.

537

0

0
PTT's Total Recordable Injury Frequency Rate (TRIFR)
(Persons per 1 million working hours)

| Year | 2019 | 2020 | 2021 | 2022 |
| --- | --- | --- | --- | --- |
| Employee | 0.305 | 0.445 | 0 | 0.315 |
| Contractor | 0.19 | 0.545 | 0.2 | 0.195 |
PTT Group's Process Safety Incidents Tier 1 (Case)
- Scope of data covers PTT, PTTEP, TOP, GPSC, IRPC, OR, GC
- PTT Group's process Safety Incidents Tier 1 report is in accordance with the American Petroleum Institute (API) API RP 754