Sustainable Development Goals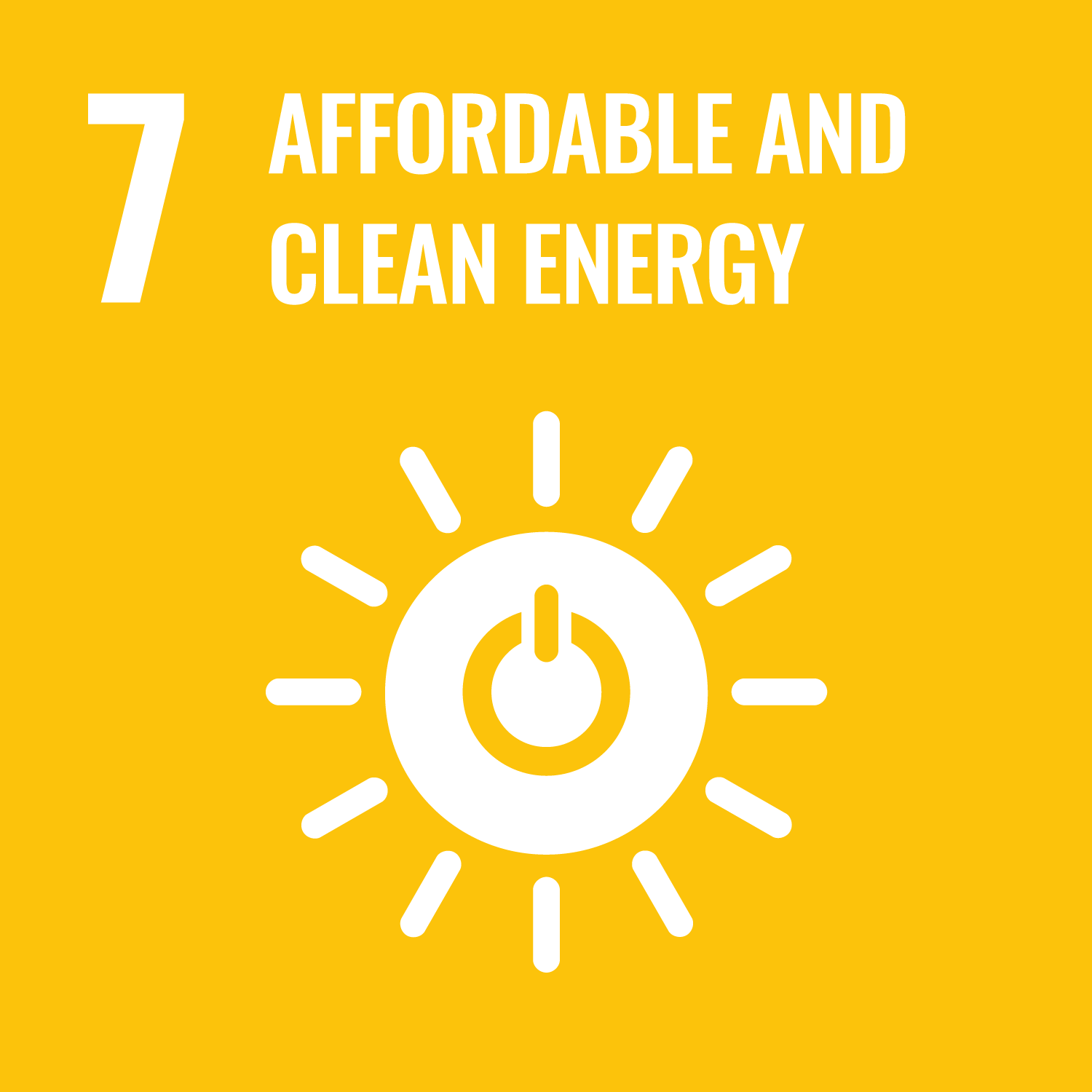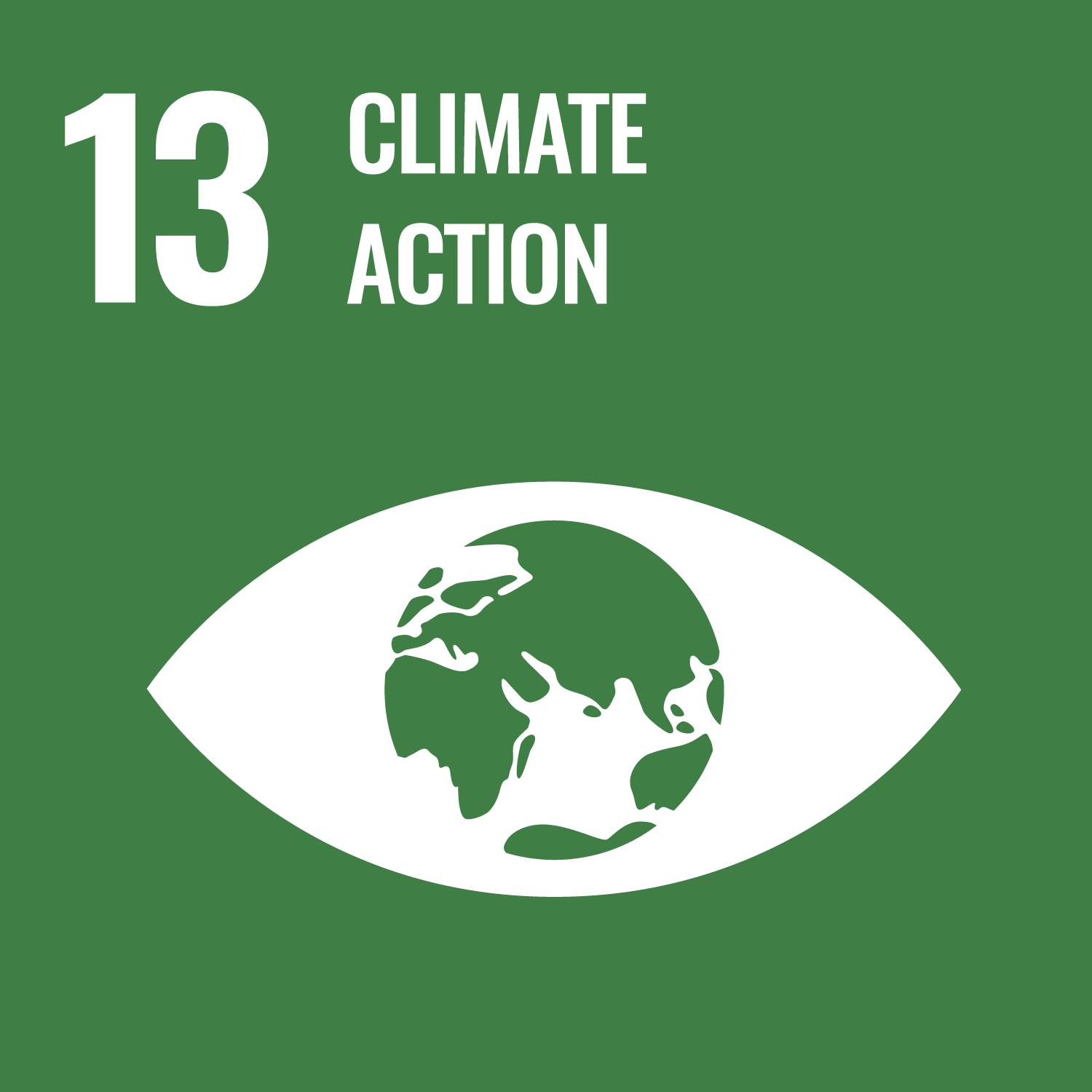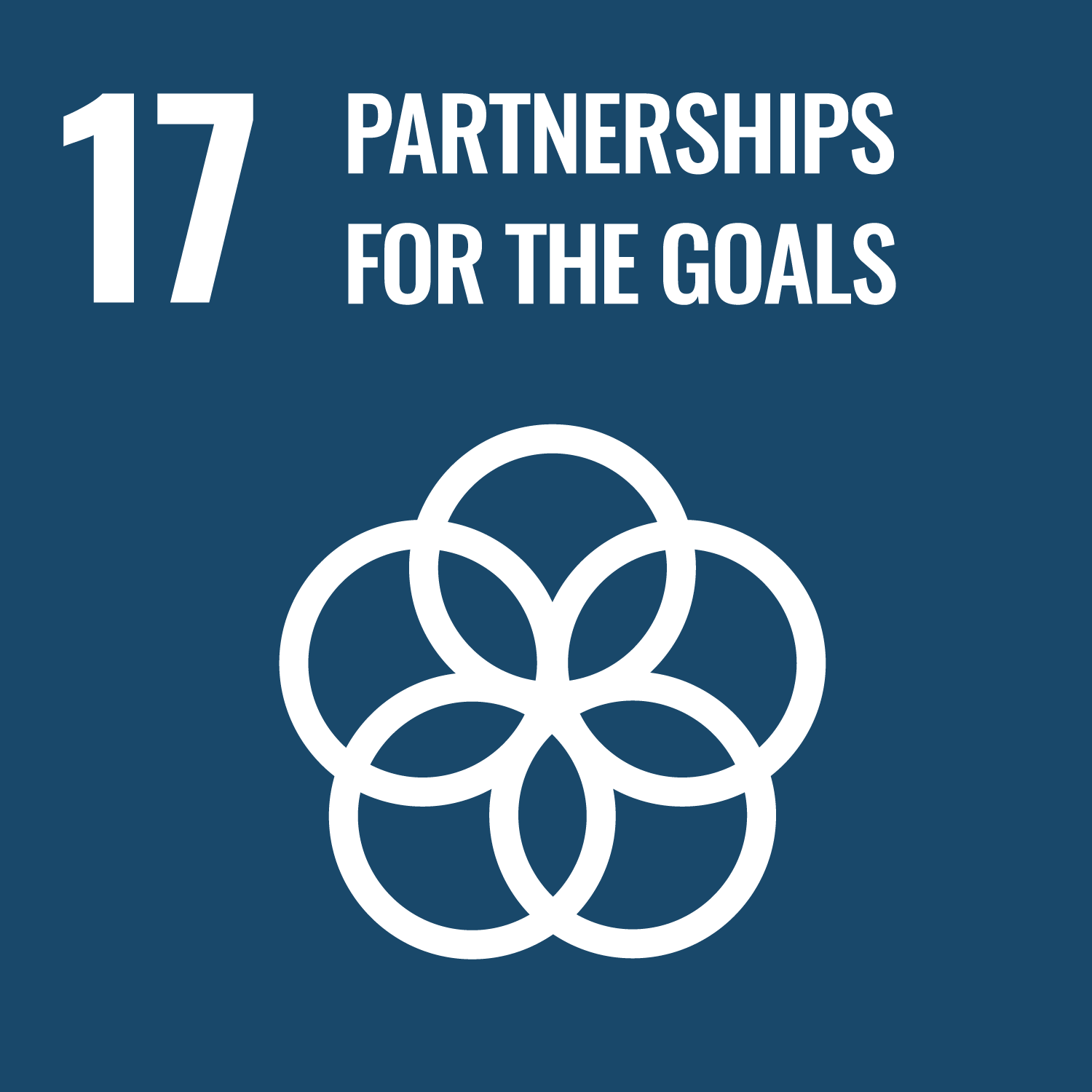 Positive and Negative Implications
PTT acknowledges that the organization's primary byproducts and routine business service operations within the natural gas and oil sector may have resulted in direct and indirect greenhouse gas emissions throughout its value chain. PTT recognizes that said the impact might be detrimental in various aspects—ranging from the more common environmental consequences to the severity of climate change, leading to more lasting and complicated matters, such as the influence on biodiversity, the impact on society, shifting livelihoods, and people's quality of life which may be irreversible if no action taking against said damages. Furthermore, given recent efforts, including attention and resources to counter climate change from all sectors globally, locally, including Thailand. Climate change has been raised as a priority in Thailand's national agenda leading to direct impacts on PTT's economic and business operations. In 2021, PTT incorporated climate change risks and opportunities into critical considerations when determining the strategic direction as well as long-term goals for 2030, such as Business Growth, New Growth, and Clean Growth targets, which reflects the commitment to transforming the business into a low-carbon society with net zero greenhouse gas emissions by 2050. As a result, in 2022, there was progress in expanding investment into future energy businesses and new businesses far beyond clear energy. In addition to positively impacting the environment, it was also the driving force of the country's economy that helped promote employment, quality of life of people and society, increasing knowledge and skills of employees from new businesses, and may receive tax support.
Objectives/ Goals
Management Approaches
Climate Change Management and Governance Structure

Global climate concerns have been incorporated into PTT's strategic direction, corporate plan, and risk management plan, driven by governance in various dimensions. These integrations have taken place in a variety of ways, including through the lens of sustainability management and, more specifically, through the relevant organizational functions as follows:
PTT recognizes that one of the most critical sustainability challenges is climate governance. At the management level, climate governance is overseen by PTT Governance Risk and Compliance Management Committee (GRCMC), who quarterly reports to the Corporate Governance and Sustainability Committee (CGSC). On the other hand, PTT Group Sustainability Management Committee (GSMC) supervises on the framework and ensures that all activities within PTT Group companies are carried out following PTT's strategic direction.
PTT Group Net Zero Task Force (G-NET) was established to set clear objectives in elevating climate-related solution levels to promote Thailand's goal of carbon neutrality. The task force will serve to accomplish the goal of net zero greenhouse gas emissions in compliance with the regulation of the Ministry of Energy and to strengthen modification of the business model within the same manner as the established strategy and corporate plan to achieve its long-term goal and the net zero greenhouse gas emission target.
A challenge in climate risk management is one of the corporate-level risk items. It requires risk measure/ control plan and mitigation plan, including leading/ lagging key risk indicators. A progress report must be presented to the Corporate Plan and Risk Management Committee (CPRC) at the management level, and to the Enterprise Risk Management Committee at the board level, quarterly.
At the functional level, the Executive Vice President of Sustainability Management is the primary responsible entity overseeing and supervising the establishment of policy, goals, strategic plan, operational indicators, and management processes, along with operating procedures, in collaboration with other functions, either at the corporate level, business groups, business units, or other associated workgroups within the organization, such as the PTT Innovation Institute, New Business, and Infrastructure Business Unit, Gas Business Unit, and many others.
Climate Change Management Process
PTT's climate change management adheres to the sustainable development concept and applicable international regulations and guidelines. PTT's climate change management process is detailed as follows:
PTT Standards and Tools for Greenhouse Gas Inventory have been employed to obtain data on greenhouse gas emissions and Climate Risks and Opportunities.

Monitoring and evaluating global and local climate change situations with possible consequences on sustainability, including various laws and regulations, greenhouse gas emission control mechanisms such as the carbon tax, cap, and trade coupled with other global climate change measures and standards such as the WBCSD, CDP, DJSI, and GRI. Spanning to participate in climate change conferences and seminars the governmental, corporate, and non-profit sectors hold.


Identifying climate change risks and opportunities at corporate level by considering these factors:


Risks and opportunities due to transition changes (regulation, technology, legal, market, and reputation)
Risks and opportunities from physical changes (acute and chronic)
Other risks and opportunities

Integrating risks and opportunities into the business scenario analysis during the strategic direction process. This process also includes related financial impact assessment through a financial projection and financial plan. The analysis is conducted based on the information of climate change situation from a monitoring process, at both global and local levels that have impact on the organization's sustainability performance. It covers two areas of operations, namely:


Mitigation Action: This measure aims to decrease climate change impacts by controlling, mitigating, and storing greenhouse gases.

Adaptation Action: This measure is to adapt to climate change impacts for businesses to sustainably maintain its competitiveness.

Setting up enterprise plans, covering a corporate risk profile in the Corporate Risk Management Process, obtained from the collection of risk factors from the organization's Source of Risk, both from the business group, business units, support lines, and head office, as well as risks from external factors that may have a severe impact on the organization, both positively and negatively. In addition, determine the organizational performance indicators, performance according to the State Enterprise Evaluation System (SE-AM KPI) and Corporate KPI, as well as transfer them down to functional KPI.
Monitoring and revising work progress according to corporate plan, strategy and KPIs and quarterly report the progress to the committees according to the governance structure for the management level and board level.
Summarizing the performance for disclosing to both internal and external stakeholders transparently through 56-1 One Report form and on PTT website.

Risk Management
PTT has developed a risk management system throughout the organization. It lays out a risk management framework that is in line with recognized international standards, COSO ERM 2017 and ISO 31000:2018. The risk management system, which is linked to the strategic and enterprise planning process, is essential to enable the organization to achieve its vision, mission, and goals and reduce risks that may affect the achievement of the organization's goals.
During the strategic planning period, risk identification in corporate, business/support, and operation level must cover various factors such as external, internal, key organization strategy and goal, and stakeholders' expectations in order to determine the risk universe in both short-term and long-term in a complete and comprehensive manner.
During the enterprise planning period, PTT will determine the corporate risk profile which is consolidated from business units, support functions, and all risks from external factors that may have positive or negative impacts to the organization. This will mitigate impacts or reduce potential roadblocks and may create opportunities to the organization. In addition, to ensure the successful implementation, PTT will develop risk management plans, set key risk indicators, and assign risk owners in accordance with the corporate risk profile.
The corporate risk profile and its management plan, which are approved by the Enterprise Risk Management Committee (ERMC), will be integrated with the enterprise plan and be approved by the board of directors. Thus, the risk management plan will align with business strategies and goals. After the board of directors approves the profile and plan, it will be deployed to related management positions and risk owners in order to monitor and prepare business risks readiness in all aspects.
Climate Risk and Opportunity AssessmentGRI201-2
To integrate climate change risk and opportunity analysis into the strategic planning process and organizational risk management, PTT Group has applied Climate Scenario Analysis according to the Recommendation of the Task Force on Climate-related Financial Disclosure (TCFD) to assess and understand how climate change risks, both physical and transition, will affect business operations over time. Both types of risk assessments cover four business groups: 1) Upstream Exploration & Production, 2) Downstream, Retail, Refining, and Petrochemical, 3) Infrastructure (Power), and 4) Natural Gas.

PTT Task Force on Climate-related Financial Disclosures (TCFD) Report 2022
Transition Risk:
Policy and Legal: qualitative assessment are conducted and mainly focus on Thailand's NDC target and policy, Thailand's climate change act (draft) with corresponding of carbon taxation, and trading system for emission rights, encompassing risks from policy, targets, strategic plans, and laws stipulated by Thai government.
Market: quantitative assessment is conducted and mainly focus on volatility of product price and demand shift in each scenario, refers to customers' changing behavior, such as reduced fossil fuel demand.
Technology: qualitative assessment is conducted and mainly focus on low-carbon technology or future energy that will replace fossil-fuel business such as renewable energy, electric vehicles and highly efficient batteries.
Reputation: qualitative assessment is conducted and mainly focus on needs and expectations of investor which mostly concern about climate change management and transition to low-carbon business.
Physical Risks:
Acute risks: these include the rising severity of natural disasters.
Chronic risks: these include cumulative effects of climate change, such as rising temperatures and sea levels.
PTT has collated the geographical locations of PTT's facilities and essential business partners to help design strategies in response to future occurrences. It covers industries with physical dangers both upstream and downstream. The Representative Concentration Pathways (RCP) simulation model from the Intergovernmental Panel on Climate Change (IPCC) is used in the climatic scenario analysis of the chosen facilities.

Opportunities:
Technology with greater energy efficiency at a lower price.
Opportunity to invest in alternative energy or renewable energy, which is becoming more economically viable.
Accessibility to cleaner and more environmentally friendly energy markets and products.
Accessibility to funds supporting environmental works, both nationally and internationally.
Increased revenue from low carbon product, which refers to products (goods or services) of the PTT Group that emits lower greenhouse gas emissions, such as renewable energy from solar, hydro, and RDF.
Avoided emission from low carbon product, which refers to products (goods or services) of the PTT Group that allows clients or users to reduce the amount of greenhouse gas emissions, such as gasohol E10, E20, and E85 as well as biodiesel and natural gas, which are registered as a T-VER project by TGO.
Each business group will be responsible for preparing appropriate prevention and actions to deal with and mitigate potential impacts from these risks. They will use the business continuity management system and follow up on business continuity management quarterly, targeting physical risk adaptation measures to implement the existing and new operations within 5-10 years.
Climate Change Strategy

PTT intends to handle both the positive and negative effects of climate change at every stage of its economic activities, from its mission to be the force for all life to a low-carbon society since 2021. It is visible that its mission goals have been incorporated into the organization's strategic direction, therefore proving that PTT is ready to transform its business by expanding beyond the energy sector, targeting for future energy alternatives to reduce greenhouse gas emissions to meet the short-term, medium-term, and long-term targets set with details of Net Zero long-term targets and operational strategies as follows:
It is establishing 2030 long-term goals to reflect PTT's dedication to fundamentally altering its business model with a focus on Business Growth, New Growth, and Clean Growth, which are covered in business diversification areas.
Establishing Clean Growth Objectives to Lower the Greenhouse Gas Emissions of PTT Group Compared to greenhouse gas emissions in 2020 to target a 15% reduction by 2030. PTT also aims to reach its carbon neutrality goals by 2040 with net zero emissions of greenhouse gases by 2050. With the help of government initiatives, PTT foresees that Thailand's move toward a low-carbon civilization will allow for carbon neutrality by 2050 and net zero emissions of greenhouse gases by 2065.
Establish the "3P Decarbonization Pathways" following the organization's 2030 long-term objectives as a framework for cooperation within the PTT Group, and implement as follows:
3P Decarbonization Pathways

Key Operations

The proportion of greenhouse gas emission reduction

Pursuit of Lower Emissions
Link with Clean Growth targets to minimize process greenhouse gas emissions during routine operations.

Carbon dioxide capture and storage
Carbon dioxide utilization
Use of renewable and hydrogen energy
Implementation of energy-saving and energy-conservation projects
Offsetting greenhouse gas emissions with carbon credits

30

Portfolio Transformation
Change the business model by creating growth from the energy business of the future by increasing the proportion of the Green portfolio and managing the Hydrocarbon portfolio.

Grow future energy business generation
Increase the proportion of renewable energy production
Reduce investment in fossil fuels
Supporting the use of electric vehicles in Thailand

50

Partnership with Nature and Society
Increase the amount of carbon dioxide absorption and storage through natural methods through planting and maintaining forests and increasing green areas.

Forest maintenance of 1 million Rai from the Permanent Reforestation Project in Honor of His Majesty the King has operated since 1994.
Continuously plant 1 million Rai of new forest and 1 million Rai with PTT Group.

20
Formation of the PTT Group Net Zero Task Force: G-NET made up of top executives from PTT Group enterprises with target goals is to develop a target framework to concentrate on managing large greenhouse gas emission reduction projects that are compatible with the company's operations such as Carbon Capture & Storage (CCS) Carbon Capture & Utilization (CCU) Renewable Energy (RE) and Hydrogen Energy, for example, to assist Thailand in becoming carbon neutral and producing net zero emissions of greenhouse gases. Furthermore, drive business model changes following the strategic direction and business plan created by quarterly reporting progress to the Corporate Governance and Sustainability Committee (CGSC) concerning Net Zero Target Achievement, one of the corporate risk issues managed by the Enterprise Planning and Risk Management Committee. Furthermore, the PTT Group Clean & Green Working Group has been formed, with practical representatives from PTT Group firms in charge of monitoring and reducing greenhouse gas emissions in compliance with the defined targets. The performance will also be closely monitored to ensure the most eco-efficient functioning possible.

Establish target goals using performance metrics based on the state enterprise assessment system and corporate indicators, which measure and evaluate the CEO, President, and senior executives' performance and transfer them down the hierarchy to the necessary lines of work.
Carbon Pricing Mechanism for PTT's Investment ConsiderationGRI305-5
Using carbon price mechanisms to consider PTT investments is one of the strategies to stimulate investment in initiatives to reduce greenhouse gas emissions, which will lead to reduced climate change-related issues. Discussion by the Investment Management Committee (SIMC) and the PTT Management Committee will assist in lessening the impact of climate change and help PTT's business operations toward a Low-Carbon Society. Greenhouse gases that can be evaluated using carbon price mechanisms for investment can come from projects that lower all seven greenhouse gas categories: CO2 , CH4 , N2O, HFCs, PFCs, SF6, NF3. However, the key activities that will be evaluated are those that can lower CO2 , CH4 and N2O. The PTT Group GHG Tool, based on the evaluation standards from the API Compendium and IPCC 2006, will assess the greenhouse gas reduction assessment. However, activities that cannot be assessed through the PTT Group GHG Tool can refer to calculation principles from nationally or internationally recognized organizations such as TGO and IPCC.

In 2022, PTT adopted a carbon price method to measure the cost-effectiveness of projects to select the deployment of renewable energy projects in various operational areas to encourage spatial greenhouse gas management techniques in the operating regions.
The guidelines for using the carbon price mechanism for consideration of PTT's investment are summarized as follows:
For projects that reduce direct or indirect GHG emissions from PTT business operations, carbon pricing mechanisms will be employed in PTT's investment consideration process.
Carbon pricing mechanisms will be employed in a shadow price structure to help the PTT Investment Management Committee decide on a project financing with a carbon price of USD 20 per ton of carbon equivalent.
Benefits of PTT Carbon Pricing Mechanism Application
It assists PTT in its efforts to establish a low-carbon society. The methods will also help PTT reduce risks while delivering opportunities associated with climate change in the long run.
It strengthens stakeholder trust, particularly among investors, through PTT's commitment to achieving a low-carbon society.
It increases investment opportunities in businesses and projects that can generate business benefits and create indirect benefits by reducing greenhouse gas emissions for PTT Group by introducing the Internal Carbon Price mechanism (ICP), which is applied to project feasibility considerations to select the implementation of renewable energy projects in various operational areas, to promote guidelines for spatial greenhouse gas management in the work area.
PTT Standards and Tools for Greenhouse Gas Emission Inventory Management
Since 2006, PTT Group has been preparing accounting and reporting statistics on greenhouse gas absorption and storage emissions. These cover direct greenhouse gas emissions (Scope 1), Indirect greenhouse gas emissions from energy consumption (Scope 2), and other indirect greenhouse gas emissions (Scope 3) covering all seven types of greenhouse gases, namely CO2 , CH4 , N2O, HFCs, PFCs, SF6, NF3. An impartial, external agency also reviews it on an annual basis. According to AR6 IPCC, the scope of greenhouse gas accounting was revised in 2022 by preparing data in the form of local and international group enterprises in line with the Greenhouse Gas Protocol and Global Warming Potential (GWP) following AR6 IPCC, which has converted the GWP values of CH4, N2O and HFCs, PFCs using in calculating PTT Group's greenhouse gas emissions. This method has been applied for reporting to companies under PTT Group groups since 2020 to comply with PTT Group's target for the 2020 base year and improve PTT Group Environmental Master Plan 2021-2030 to comply with the country's Net Zero targets.

In addition, PTT has also created standards for preparing and reporting greenhouse gas emission reduction projects based on the standard ISO14064-2 and integrated with GHG accounting tools. It is to provide a benchmark for PTT Group to assess and analyze greenhouse gas emission reduction guidelines according to international standards.


Projects and Key Initiatives
Pursuit of Lower Emissions
Thailand's first Carbon dioxide capture and storage project in the Gulf of Thailand and areas near the east coast

Operated under the cooperation within PTT Group, divided into two sections as follows:


Off-shore: At the production site, carbon capture projects are underway. Two pilot projects now underway are Arthit Natural Gas Field and the Langlabah Project. It is estimated to cut annual greenhouse gas emissions by approximately 1 million tonnes of

CO

2 equivalent. The feasibility study is presently underway, with implementation set for 2027.

Near-shore: Establish a Memorandum of Understanding within PTT Group to jointly study the PTT Group CCS Hub Model for carbon dioxide exploration and capture within PTT Group, carbon dioxide transportation to reservoirs near coastal areas, and development of relevant regulations and support for stakeholders who may be directly impacted. The project is expected to be completed by 2030.

Furthermore, at the future Energy Asia 2022 conference, PTT Group announced the formation of a collaboration group, the "Thailand CCUS Consortium," on the development of technologies for carbon dioxide capture, utilization, and storage with partners from leading educational institutions, private companies, government agencies, and public organizations.
Carbon Capture and Utilization: CCU

Rayong Natural Gas Separation Plant, PTT Innovation Institute, and OR had made joint efforts to examine further the viability of business development and marketing of sodium bicarbonate products, which will utilize carbon dioxide separated from natural gas separation plants a precursor to manufacture and application in a variety of areas. It includes food, pharmaceutical, feed, and industrial technical-grade chemicals distributed to domestic and foreign industrial customers that could expand PTT group's economic capability while lowering carbon dioxide emissions into the atmosphere. It also will allow organizations to minimize reliance on foreign raw materials/product imports to maintain a stable and sustainable environment while promoting environmentally corporate operations.





In addition to sodium bicarbonate, PTT is constantly researching the viability of other goods, such as methanol, which relies heavily on net imports from overseas rather than home production. According to import statistics from Thailand's 2021 Thailand's Customs Department, this amounts to more than 10 billion baht annually. The data will be employed as a precursor in manufacturing adhesives and resins commonly consumed within the furniture business as biodiesel. PTT believes that if methanol can be generated from carbon dioxide within Thailand, this will allow for operational costs resulting in lower carbon dioxide emissions and substitute for methanol imports, lowering the trade deficit. PTT is researching options for further expansion as a commercial enterprise in the future.
Renewable Energy Projects in Operational Areas



PTT began constructing solar panels in 11 regions for renewable energy using electricity from transmission cables. They include pipeline operations areas in District 1, District 2, District 3, District 6, District 8, District 9, District 10, and Chonburi Operations Center, with a total power capacity of approximately 441 kW . The Eastern Economic Corridor Innovation Project, also known as the Wang Chan Valley Project, has a maximum power capacity of 639 kilowatts. It was registered as Thailand Voluntary Emission Reduction Program: T-VER in compliance with Thai standards, and the PTT Innovation Institute area installed floating solar cells with a maximum power capacity of around 1.68 kW.



The project is being built and installed to lower PTT's indirect greenhouse gas emissions (Scope 2) by 1,295 tonnes of CO2 equivalent. Furthermore, PTT has changed the use of electric vehicles instead of internal combustion vehicles to plug-in electric vehicles powered by electric motors combined with 14 internal combustion engines, which is expected to reduce greenhouse gases by approximately 127 tonnes of

CO

2 equivalent, and the number of electric vehicles is expected to increase in the future.
Energy Consumption Efficiency



PTT promotes energy conservation project by setting a goal to reduce greenhouse gas emissions. There is still work on energy conservation project and disclose the performance data as part of the performance report according to that goal. PTT implemented a project in 2022, GSP5 & GSP6 Unleashed AGRU Performance Using Rigorous Modeling Technique Phase to use advanced virtual simulation to unlock the constraints of carbon dioxide disposal units (AGRU) of natural gas separation facilities units 5 and 6. As a result of these enhancements, energy consumption can be decreased by more than 220,000 MMBTU per year, which equates to 15,000 tonnes of

CO

2 emissions.



Furthermore, PTT has encouraged employees to engage in PTT's PTT Productivity Improvement Circle Project, which focuses on improving work processes to raise productivity, cut expenses, produce extra cash, and eliminate wasted time. In 2022, it added the goal of improving work processes by focusing on outcomes that align with the corporate sustainability strategy direction in three primary perspectives: 1. Efficient use of water resources. 2. Economic development toward a low-carbon society. 3. Resource efficiency is based on circular economy and waste management, with staff participating in more than 30 notable energy reduction initiatives, including electric and thermal energy, and altering production equipment to decrease greenhouse gas emissions.
Hydrogen Fuel Energy Project



The advantages of using hydrogen gas as fuel in the engine or in conjunction with a fuel cell and using an electrochemical process to convert it into energy are that it is clean, has no pollution, and has the same potential as oil. PTT had established the Hydrogen Thailand group to drive hydrogen technology and fuel cells as new alternative energy of the future to move towards a low-carbon society.


In 2022, PTT Innovation Institute developed a strategic plan to build a hydrogen business portfolio approved by the PTT Board of Directors and established a Hydrogen Business Development Working Group to push to achieve goals. The group is studying the investment opportunities in Green Hydrogen with domestic and international partners. In addition, PTT Oil and Retail Public Company Limited (OR), Bangkok Industrial Gas Co., Ltd. (BIG), Toyota Daihatsu Engineering and Manufacturing Co., Ltd. (TDEM), and Toyota Motor Thailand Co., Ltd. (TMT) have been studying and developing future energy projects by opening Thailand's first hydrogen station for Fuel Cell Electric Vehicles in Banglamung, Chonburi province. Toyota's Mirai model is tested in Thailand as a shuttle service between U-Tapao Airport in Chonburi province for nearby tourists and passengers. The technical data from practical use will be collected to create awareness and support future expansion.
Portfolio Transformation
Change of Investment Direction






Significant actions were taken, such as halting investments in all coal businesses by entering into a share sale agreement for "PTT Mining" to "Astrindo" in Indonesia and promoting the use of renewable energy and electric vehicles through the operations of PTT's 100% owned companies, namely Reac Co., Ltd. ("ReAcc"), EV Me Plus Co., Ltd. (EVme) and Arun Plus Co., Ltd. Ltd. (ARUN PLUS). More details can be found in Business Diversification Guidelines.
Guidelines for using the Internal Carbon Price mechanism to support PTT's investment consideration.



Guidelines for using internal carbon price mechanism for consideration of PTT's investment is one of the instruments to boost investment decisions in projects that contribute to decreasing greenhouse gas emissions and the impact of climate change. Furthermore, PTT's business operations toward a low-carbon society have been evaluated by the Investment Management Committee and PTT's Management Committee, with the model employing PTT's carbon price mechanism as a shadow price at the rate of USD 20 per ton of

CO

2 equivalent.
Partnership with Nature and Society
Cooperation with the government to increase green space




A key milestone in increasing PTT's green space has been since 1994 when PTT volunteered to plant 1 million rai of forest in a permanent reforestation project in honor of His Majesty King Bhumibol Adulyadej, the 50th anniversary of His Majesty King Bhumibol's reign. PTT has been working to plant and restore destroyed forest areas with targeted areas spread across all regions of the country, as well as developing sustainable forest conservation and preservation networks such as volunteers protecting forests around reforestation plots and environmental cooperation networks for soil and water conservation.





Currently, in collaboration with the government and communities in the area, PTT has the policy to increase green spaces to increase the absorption of greenhouse gases through natural methods of planting and maintenance of forests across the country. PTT plans to plant land and mangrove forests for 1 million rai by 2030 with a plan for continuous care. In 2022, PTT surveyed the area and started planting forests with the government in each region of Thailand, along with ARV, a company in PTTEP's group, to apply satellite imagery and drone technology to survey and analyze data for selecting potential areas.

Key Performance
The intensity of GHG emission from activities of PTT Group, both direct and indirect GHG emissions (Scopes 1 and 2)1, GRI305-4(Kilogram CO2 per barrel of crude oil equivalent)

Greenhouse gas emission intensity of direct and indirect GHG emissions from PTT Group activities and the combustion of fuel products sold by PTT Group (Scope 1, 2, and 3)1, GRI305-4(Kilogram CO2

per barrel of crude oil equivalent)


Remark:
1. The scope of information covers companies in Thailand where PTT holds more than 20% of direct shares and is a primary or 100% indirect shareholder.
2. Consequences due to increased production capacity Changing fuel types due to cost management PTT Group's 2018-2020 data has been adjusted due to the organization boundary in 2021 due to the merger of Thaioil and Thaioil. Due to the increase in ORP reporting of PTT Global Chemical, IRPC's depot and tank yard, PTT Oil and Retail Public Company Limited's LPG Cylinder Songkhla, and the addition of generator operations in the LNG area in 2020.
3. In 2022, PTT increased Organization Boundary to cover the operations of PTT Group companies. These include PTTEP's overseas operations, PTTEP's operations of PPCL (GCPC), PTTAC, PTTMCC, HMC, GGC, GC Polyols, GC Oxirane, GC-M PTA, Glycol, TPRC, GC Treasury, GCL, GCM, GCME, Solution Creation, TTT, NPC S&E, NPCSG, GCEC from PTT Global Chemical, PTT Global Chemical, TLB, TPX, TOPSPP, THAIOIL's LABIX, IRPC Oil, IRPC's Rakpasak, and GHECO-One, CHPP, GLOW SPP2, GLOW SPP3, GLOW SPP11, GLOW IPP of Global Power Synergy.
4. PTT Group's 2-year greenhouse gas emissions data for 2018-2020 have been adjusted according to the Emission Factor from EPPO 2021.
5. In 2022, the global warming potential (GWP) has been adjusted according to AR6 IPCC, which has changed the GWP values of CH4, N2O, and HFCs, PFCs to be used in the calculation of greenhouse gas emissions of PTT Group.
6. The targets set are within the scope of the original operation that excludes the increase in activities as specified in Clause 2, but PTT will update them following the increased activity and report for the following year.


Direct and indirect GHG emissions of PTT Group1 (Million tonnes of CO2 equivalent)GRI305-1, GRI305-2, GRI305-3
Direct Greenhouse Gas (GHG)
Emissions (Scope 1)

Biogenic Carbon Dioxide (Biogenic CO2)

Indirect Greenhouse Gas (GHG) Emissions (Scoope 2) 5

Greenhouse Gas (GHG) Emissions from the combustion of
fuel products sold (Scope 3) (2,3)
Remark:
1. The scope of data covers the companies in Thailand in which PTT holds direct shares of more than 20% and as their major shareholder or indirect shares of 100%.
2. Other Indirect greenhouse gas emissions data (Scope 3) covers the combustion of fuel products sold by PTT and PTT Oil and Retail Public Company Limited (natural gas, gasoline, diesel fuel, jet fuel, fuel oil, liquefied petroleum gas, and kerosene), waste generated in operations, and business travel. PTT manages indirect greenhouse gas emissions (Scope 3) by setting PTT's direct and indirect greenhouse gas emission reduction targets (Scope 1 and 2) to the sales volume of PTT's products, which are under the state-owned enterprise quality assessment system.
3. Indirect Greenhouse Gas Emissions Data (Scope 3) covers PTT and PTT Oil & Retail Public Company Limited.
4. The PTT Group's information for 2018-2020 has been adjusted because of the increasing Organization Boundary due to the merger of Thaioil and Thaioil Power in 2021, also because of the expansion of the Operational Boundary due to the increase in ORP reporting of PTT Global Chemical, IRPC's warehouses and tank yards, and LPG cylinders Songkhla of PTT Oil and Retail Business Public Company Limited. There is an addition of activities with the commencement of power generators in the LNG area in 2020.
5. PTT Group's 2018-2020 greenhouse gas emissions data have been adjusted according to the Emission Factor from EPPO 2021


| | | |
| --- | --- | --- |
| Total direct methane emissions (Metric tonnes) | | Total non-renewable energy consumption (MWh)GRI302-1 |
| | | |
| Total renewable energy consumption (MWh)GRI302-1 | | |
| | | |
Energy consumption within the organization (GJ)GRI 302-1, GRI 302-2, GRI 302-3
| | 2019 | 2020 | 2021 | 2022 |
| --- | --- | --- | --- | --- |
| Total Energy Use | 472,771,094 | 499,064,617 | 495,236,605 | 482,460,331 |
| Total Direct Energy Use (GJ) | 457,005,965 | 485,381,492 | 481,571,352 | 473,472,604 |
| Total Indirect Energy Use (GJ) | 15,765,129 | 13,683,125 | 13,665,253 | 8,912,556 |

Energy Production from Renewable Sources in 2022
| Renewable generation source | Gross generation (GWh) | Installed capacity (MW) |
| --- | --- | --- |
| Hydro | 2,381.2 | 449 |
| Solar | 2,139.441 | 1,835.8 |
| Other renewable energy | 0 | 12.7 |
| Total | 4,520.641 | 2,284.8 |